Hall of Fame Inducts Centennial Year Class
By Wes Popolizio G'18
Western New England University inducted four new members into the Downes Athletic Hall of Fame in a ceremony at Twin Hills Country Club in Longmeadow, MA, on October 4 during Centennial Homecoming Weekend.
Jesse Morrison '96 (Wrestling), Alison (Reseigne) Robb '00 (Women's Soccer), Tara (Cushman) Amato '06/L'09 (Women's Lacrosse) and Lisa (Masella) Saunders '06 (Women's Basketball) were honored for their contributions to Western New England athletics.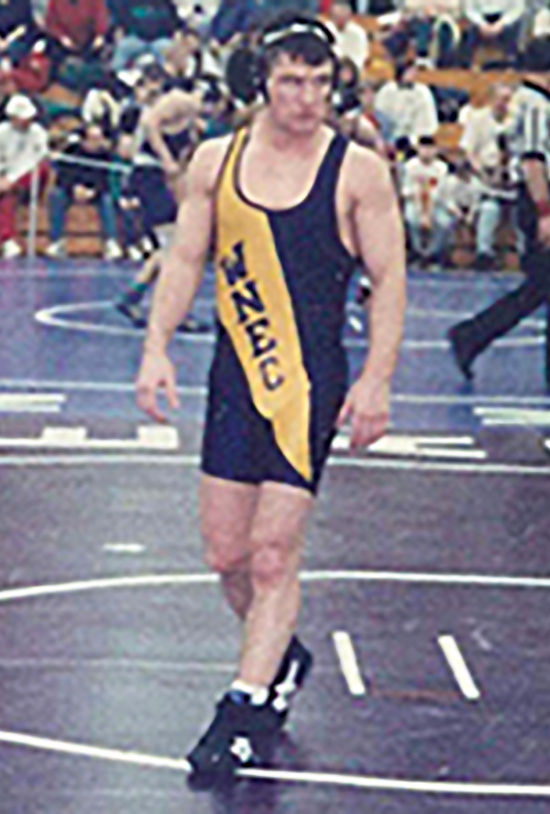 MORRISON was a standout performer for the wrestling program from 1992-96. Competing primarily at 126 pounds, he posted a career record of 97-14 and graduated as the program's all-time leader in dual meet pins with 35. During Morrison's tenure as a Golden Bear, Western New England compiled a 67-21-1 record for a 75.8 winning percentage.
The New Braintree, MA, native excelled both on the mat and in the classroom, as he earned three Academic All-America awards and was a four-time All-New England honoree. A two-year captain, Morrison capped his career by claiming All-America recognition at the 1996 NCAA Division III Championships with his fifth-place finish.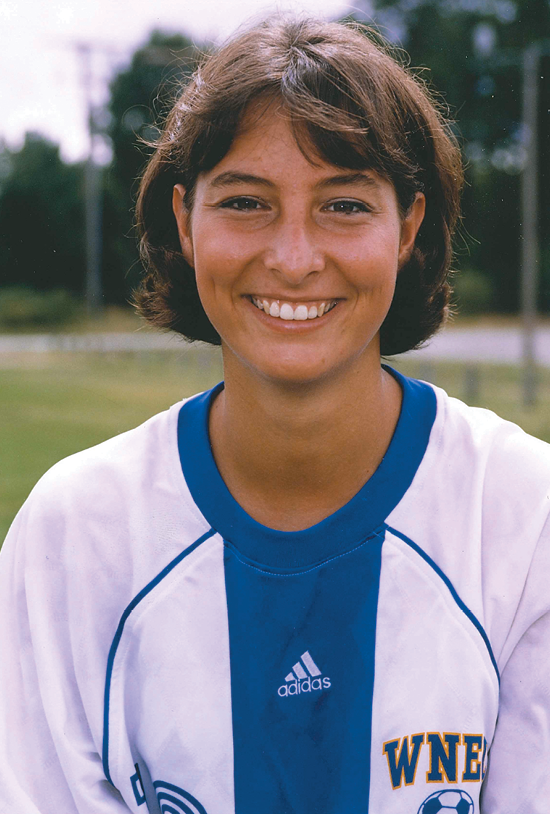 RESEIGNE was a defensive anchor for the women's soccer program in the late 1990s, helping the Golden Bears reach new heights under the direction of head coach Ron Dias. She was a four-year starter and two-time All-New England selection (1997 & 1999), appearing in 79 matches over the course of her career.
Serving as team captain during her senior season in 1999, Reseigne, who grew up in Agawam, MA, was named to both the All-GNAC first team and GNAC All-Tournament team as the Golden Bears captured the GNAC title and made their inaugural appearance in the NCAA Division III Tournament. She was also a key member of Western New England's historic 1998 squad, which set a program record for wins (20-2 overall) and won the ECAC Division III Metro Tournament.
CUSHMAN was a top goalkeeper in the early years of the women's lacrosse program. She posted a 38-19 record as starting goalie from 2003-06, serving as team captain her junior and senior seasons. Cushman ranks in the top-five in program history in saves (461), save percentage (.567), goals against average (7.96) and wins (38).
Cushman, who is from Scituate, MA, was a two-time All-NEWLA honoree. She helped lead the Golden Bears to three consecutive NEWLA championships and NCAA Tournament appearances from 2004-06. Following her playing career, Cushman served as an assistant coach on Aimee Klepacki's staff for five seasons from 2007-11.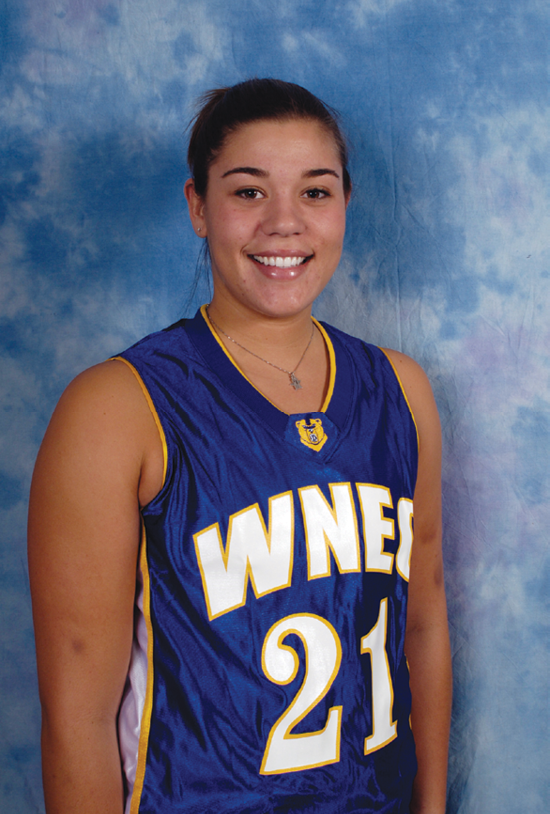 MASELLA was a dominant low-post presence for the women's basketball program from 2002-06. She started every contest over her four-year career and still ranks second all-time in rebounds (986), blocks (72) and games started (109), fifth in field goal percentage (.522) and eighth in points (1,289).
A native of Newtown, CT, Masella was a two-year captain and four-time All-GNAC honoree, garnering first team honors as a junior in 2004-05. Masella was a member of the Western New England team that went 74-35 (.679), and she led the Golden Bears to a program record 21-win campaign as a senior in 2005-06.