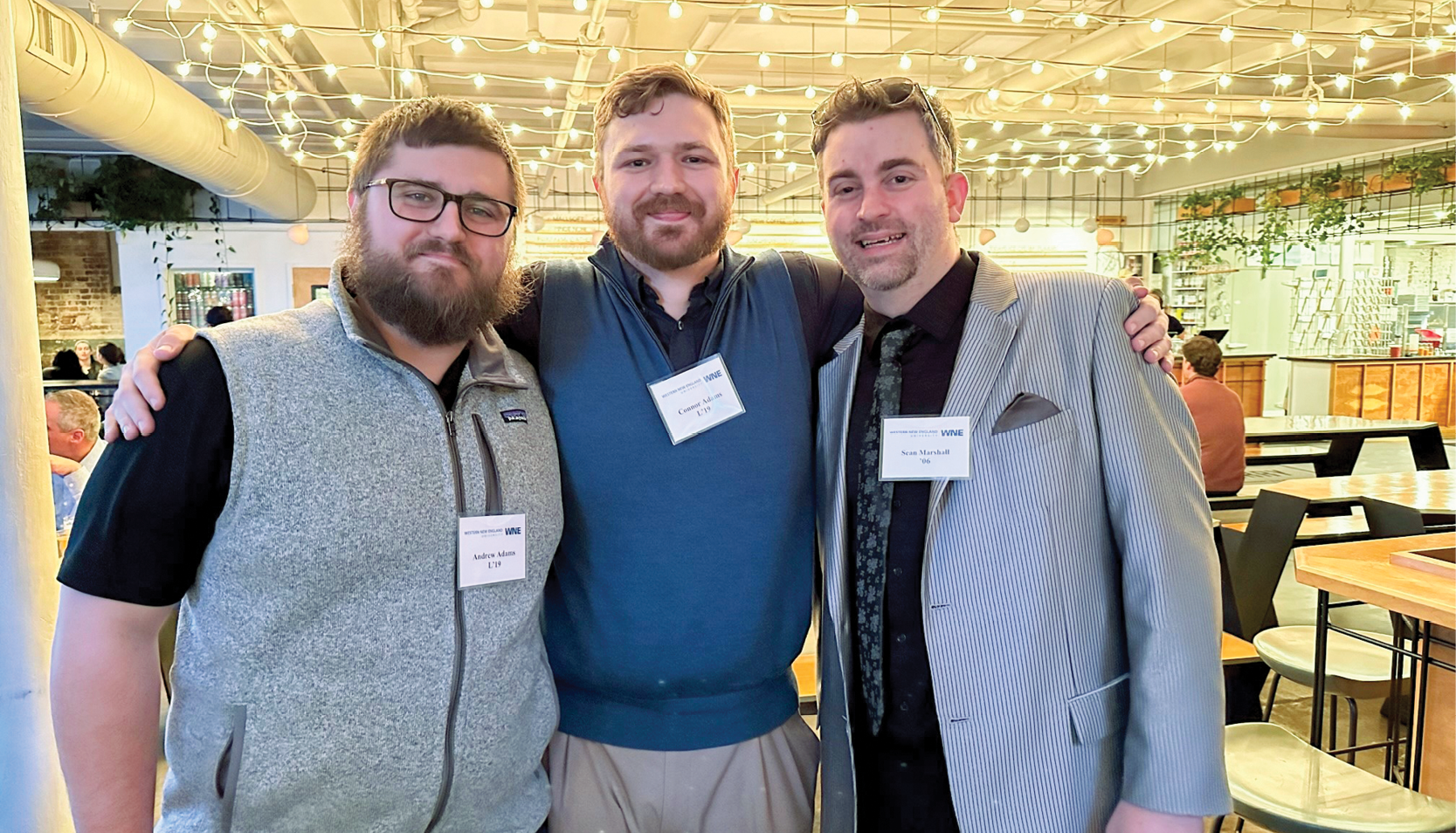 Brewing Up a Good Time with WNE Alumni
With communities re-opening and a desire for connection, the WNE Alumni Association has hosted a series of Brew & Gold events taking place in various New England locations and one in New York state. These events encouraged Golden Bears to meet up with old friends and make new friends, all with the goal of strengthening the WNE connections within each area.
The series of events kicked off in Worcester, MA, at the Worcester Beer Garden in early September, followed by an event in West Hartford, CT, at New Park Brewing. The event series continued by starting the new year off with an event in Albany, NY, at Fort Orange Brewing, a brewery co-owned by alumna Jennifer Eaton '99 and her husband Jim. This event also provided guests with food from Bull & Basil food truck, another alumnus connection. The final Brew & Gold event took place at the end of March in Providence, RI, where many Golden Bears were eager to reconnect and mingle at Bayberry Beer Hall.
With big plans to bring everyone home for the final Brew & Gold event, the WNE Alumni Association hopes to see you during Homecoming weekend, on Saturday, October 21, for a Springfield location Brew & Gold event. More information coming soon!