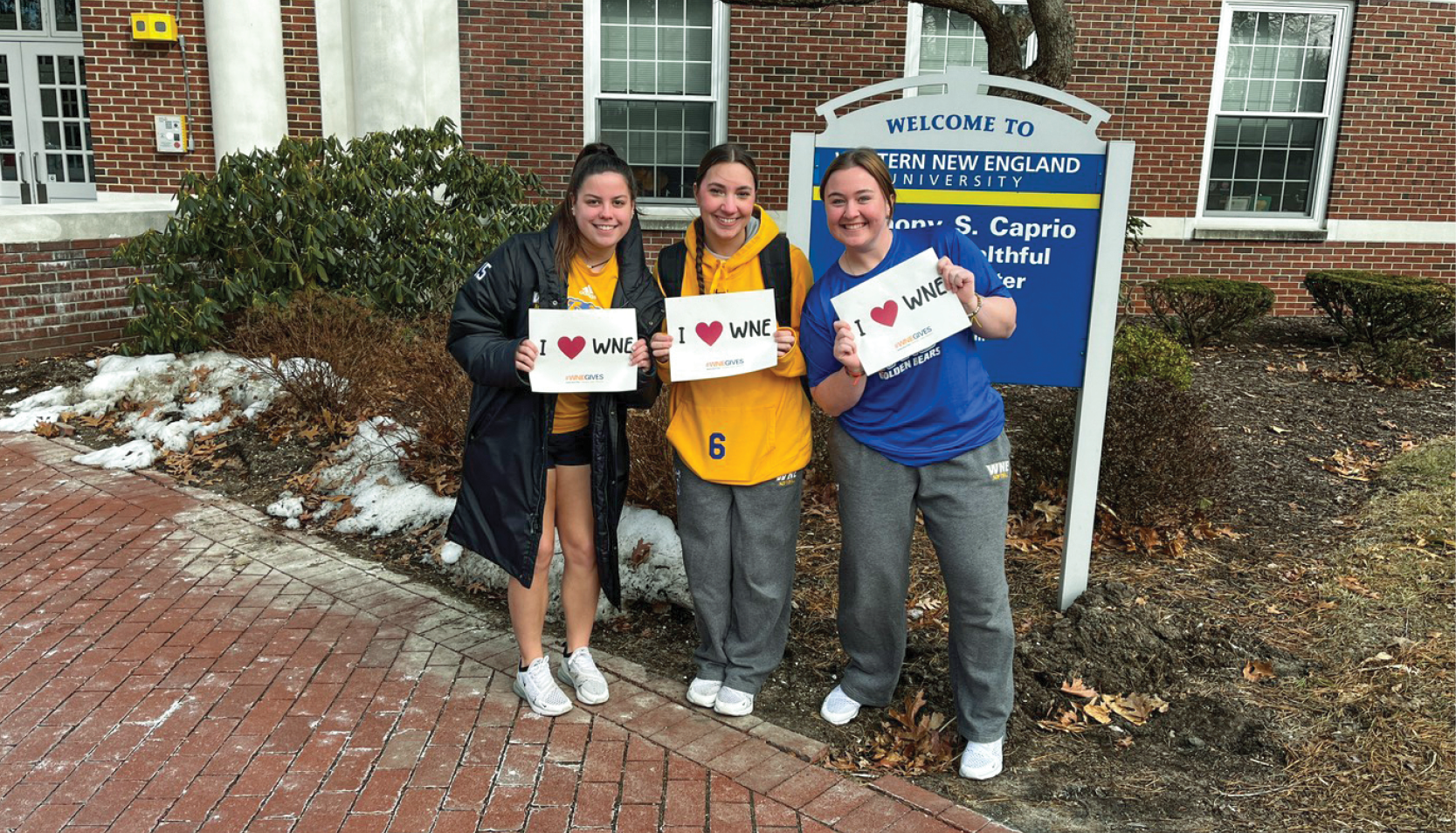 Golden Bears Make a BIG Impact During WNEgives
On Wednesday, March 8, Western New England University hosted WNEgives, our annual community day of giving event. With the support of 2,079 alumni, parents, friends, faculty, staff, and students, WNEgives made a BIG impact and raised more than $260,000 in support of 39 different areas of campus. While donors showed up and supported every area of campus, Athletics claimed the top spot on the leaderboard, raising $138,203 with gifts from 1,333 donors.
To add excitement to the day, 28 challenges were hosted by alumni, family, faculty, staff, and trustees to inspire giving in support of their favorite areas of campus. Laura Sturgis Boulé '01/G'02, an alumna of the women's lacrosse program, has been hosting a challenge during WNEgives for the last four years. When asked why it's important for her to give back to the women's lacrosse program, she said, "as a women's lacrosse alumna, I host an annual challenge to motivate other alumni and students to make a donation towards a common goal." Boulé added that "giving is a way for alumni to reconnect with existing student-athletes, and if we support existing students during their time at WNE, they will in turn do the same for others in the future. Together through our alumni, students, friends, and family, we have created a cycle of giving that will continue to grow into the future."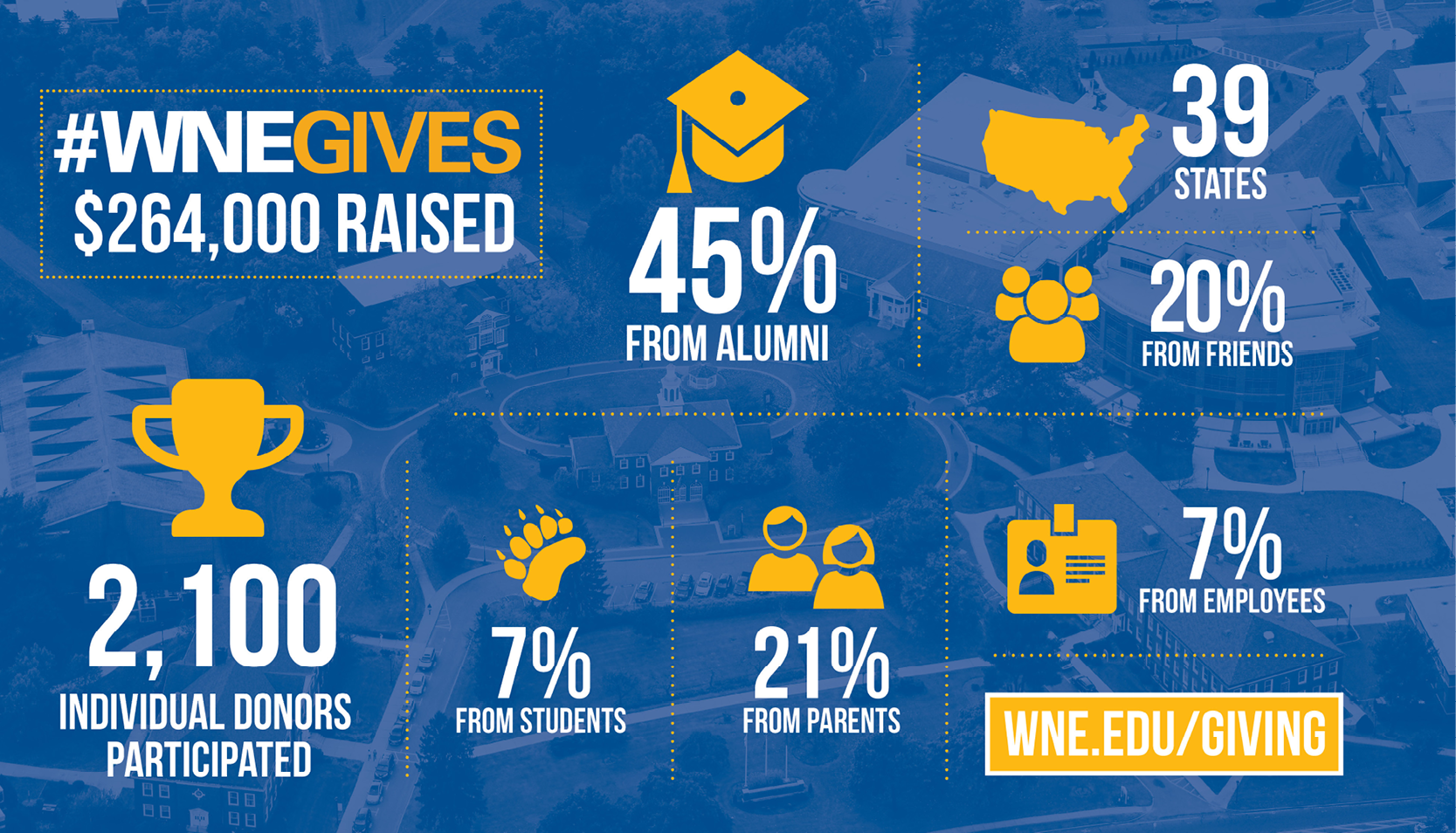 While much of the support throughout the annual day of giving could be found from members of the Western New England community across the country and the globe, the support felt right here on Wilbraham Road was just as strong. Students, faculty, and staff showed their love for WNE with signs and smiles encouraging others within the community to support not only our current students, but future Golden Bears alike.