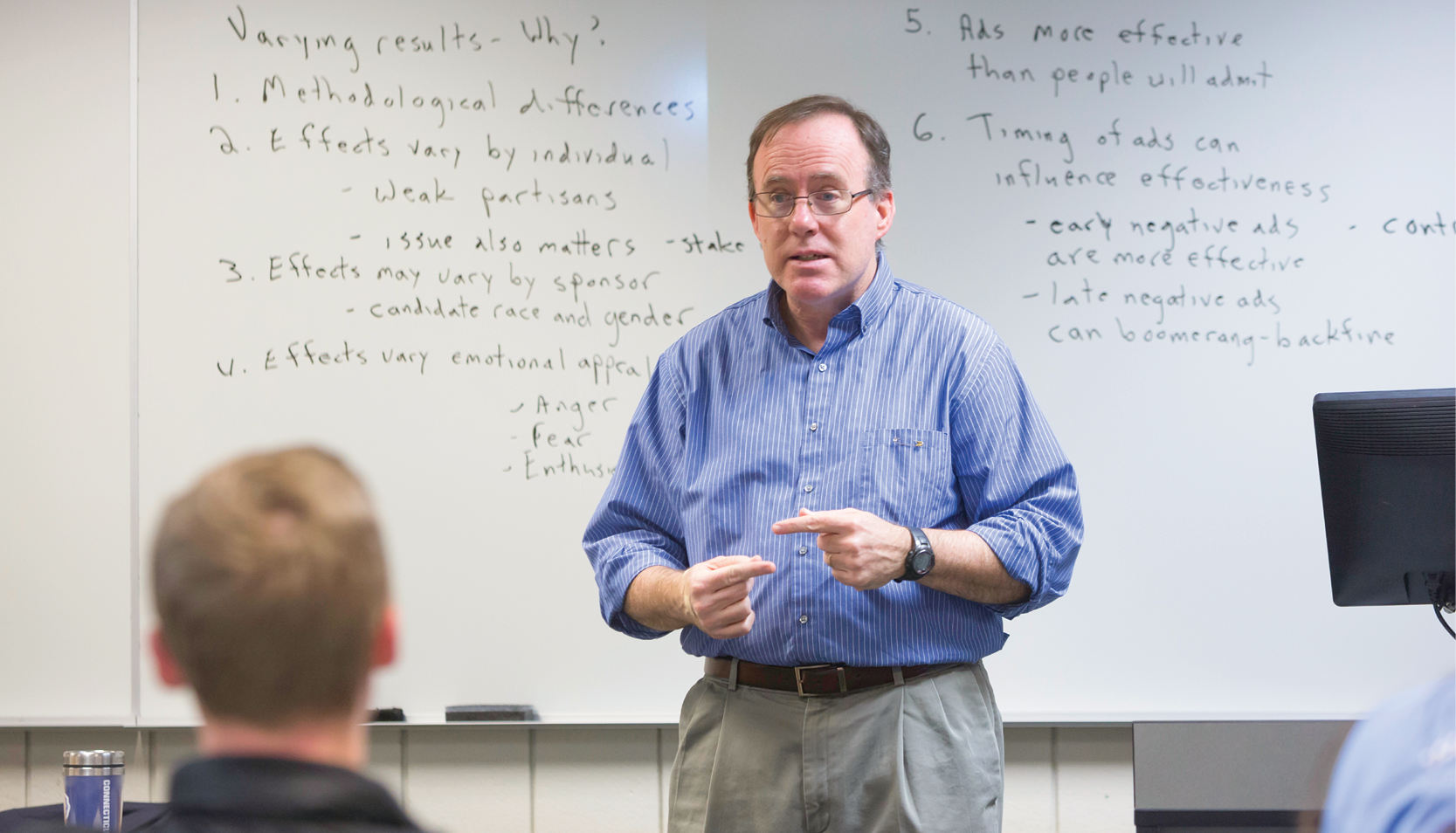 Dr. Tim Vercellotti Honored for Teaching Excellence
Dr. Tim Vercellotti has been awarded the prestigious 2023 Excellence in Teaching Award at Western New England University.
As a professor of political science and director of the University's Polling Institute and London Summer Program, Vercellotti's teaching excellence and advising abilities have been recognized by students, faculty, and administrators.
Vercellotti's focus areas span survey research, media and politics, and political behavior. His current projects aim to understand public school assessments in the US, youth political participation in the US and Britain, and changing norms of political discourse in the British House of Commons.
His students have praised him for creating an inclusive and supportive learning environment, being kind and compassionate, and providing structure during challenging times, such as the pandemic. Vercellotti's dedication to his students has left a lasting impact on them, and his knowledge, flexibility, and exceptional feedback make him a beloved and respected member of the Western New England University community.