WNE Athletics Season in Review
The Western New England University Athletics Department soared to new heights over the 2022-2023 seasons, seeing a first-time champion, an inaugural season, and countless memories that will hold a place in the Western New England athletic record books.
Fall 2022 Season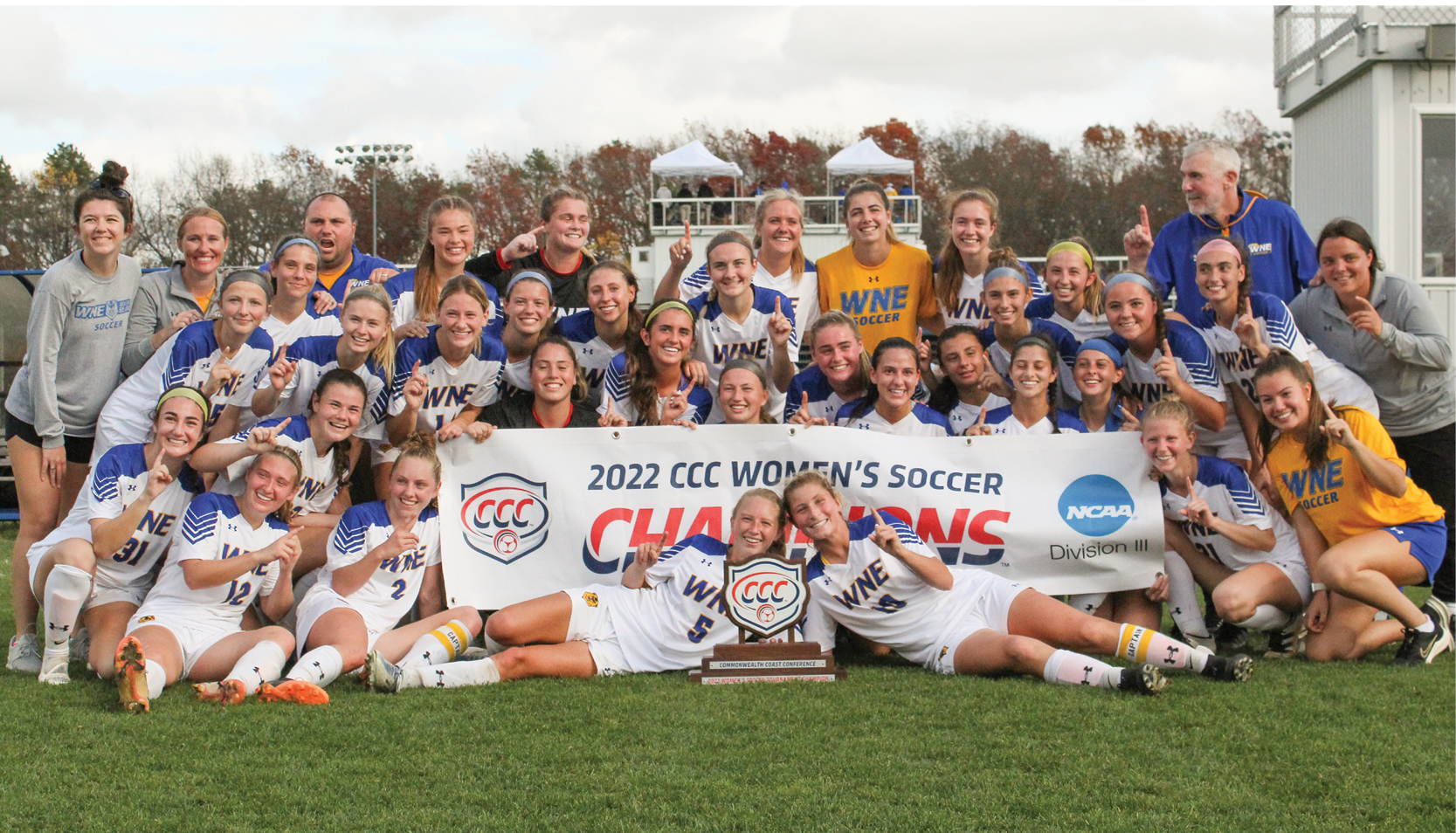 The WNE women's soccer team took their program to new heights after capturing their first ever Commonwealth Coast Conference (CCC) Championship, defeating the University of New England by a final score of 3-0. The Golden Bears finished the regular season with an 11-5-1 record, including a 6-2-1 mark in CCC play, garnering their first ever top seed in the league's tournament. Western New England would sweep their way through Wentworth Institute of Technology (3-0), Roger Williams University (2-2, 7-6 PKs) and UNE to capture the program's first CCC Championship. The talented blue and gold squad, led by seventh-year Head Coach Kristin Hensinger '07, moved to the NCAA Division III Women's Soccer Championships and defeated York College (Pa.) in the opening round of the championships by a final score of 2-0, winning the program's first NCAA Tournament game. WNE would wrap up their 2022 season with a 14-6-2 mark, winning their most games in a season since 2002.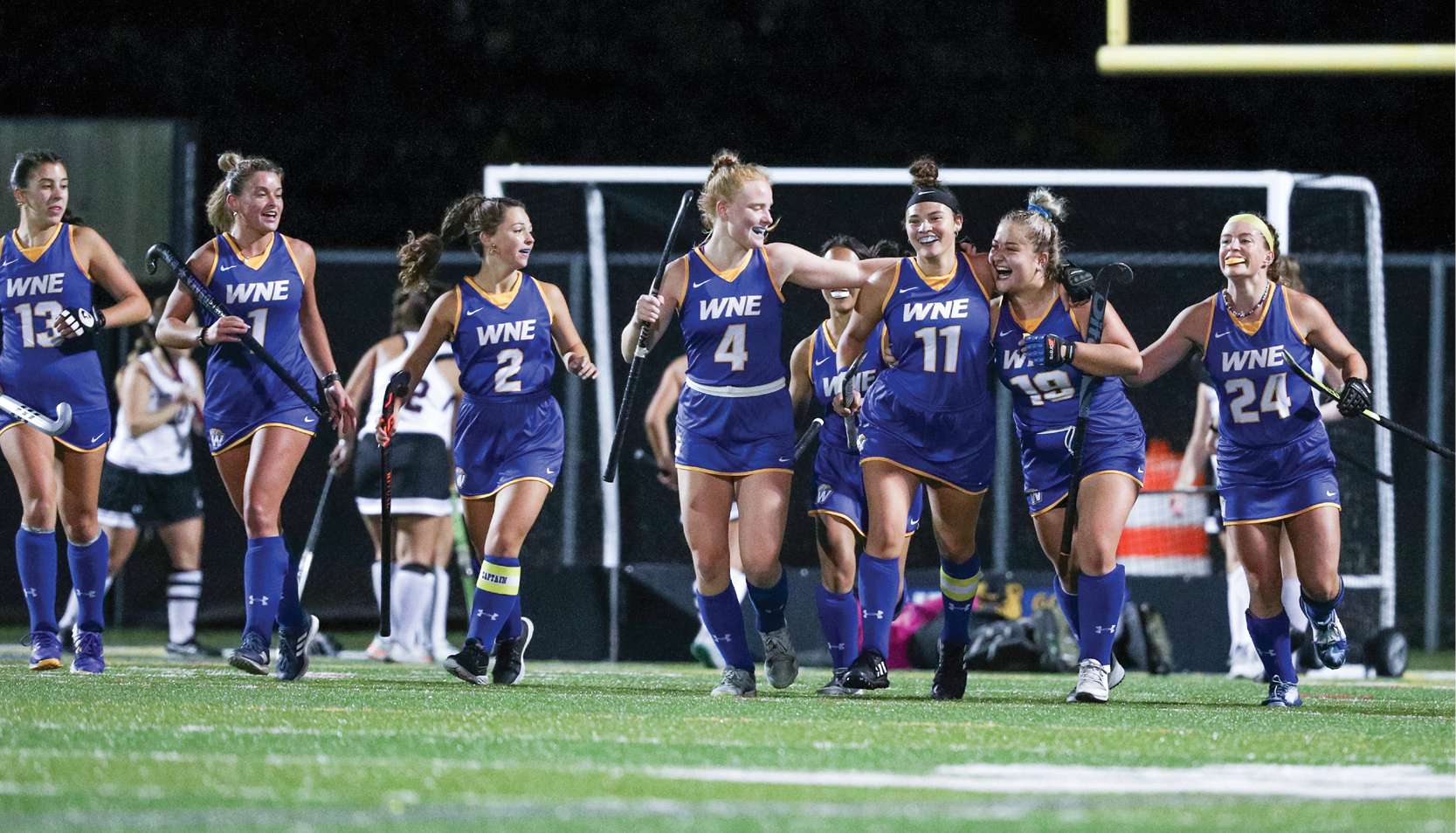 WNE field hockey put together their second straight 11-win season, securing together back-to-back double-digit wins in a season for the first time since 2005 and 2006. WNE closed the regular season by winning their final five games by a 23-2 scoring margin. Graduate student Taylor Klesyk (Hamden, Conn.) entered her name into the WNE field hockey record books, becoming the fifth Golden Bear to record 100 career points and the first to do it since the 2017 season. Klesyk now holds records seven different statistical categories.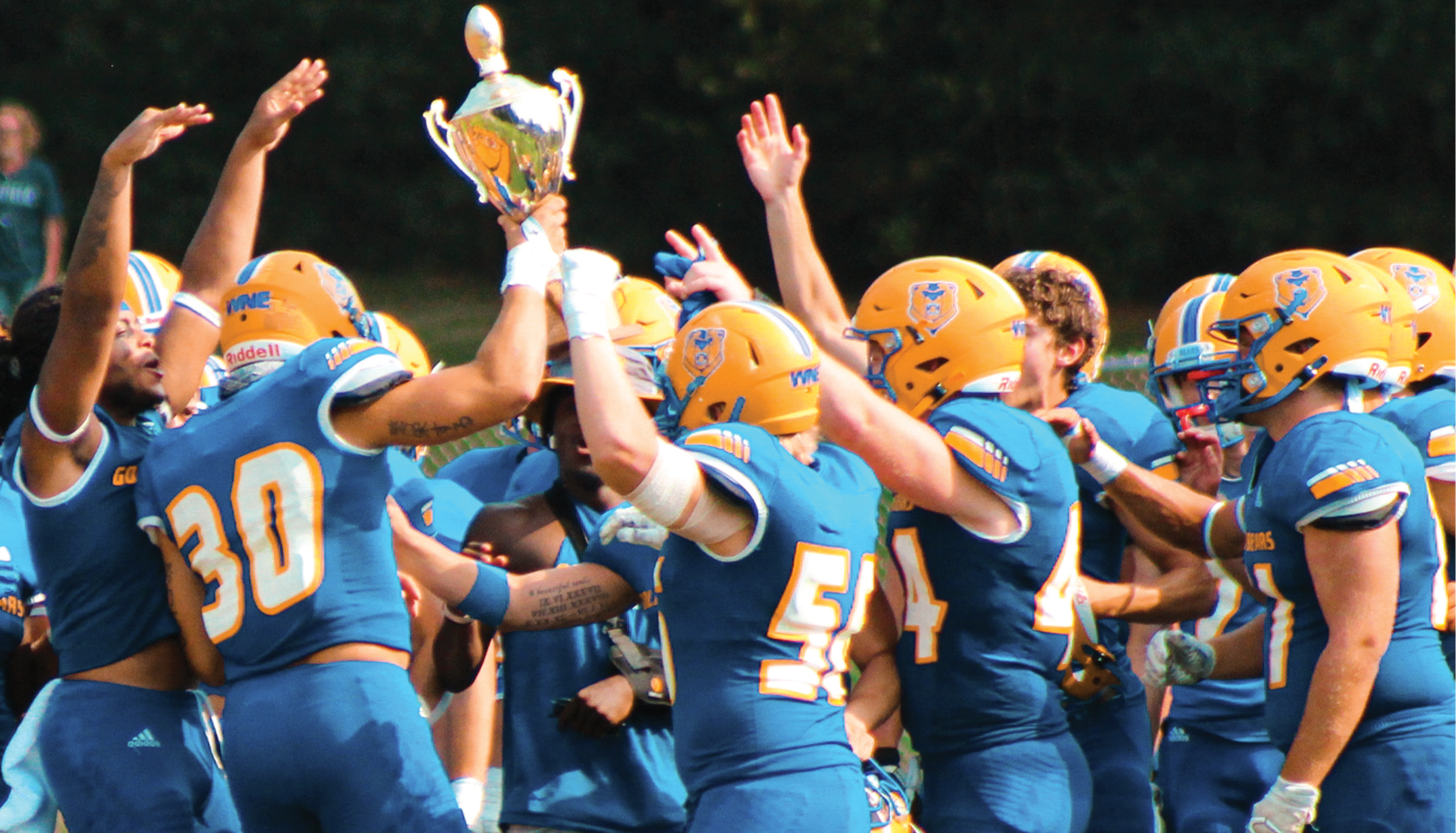 WNE football captured their 11th President's Cup in program history, defeating Westfield State University 38-14, grabbing their 20th all-time win over the Owls. In the four victories on the season that the Golden Bears collected, WNE would outscore their opponents 149-36, dominating on both sides of the football.
Winter 2022-2023 Season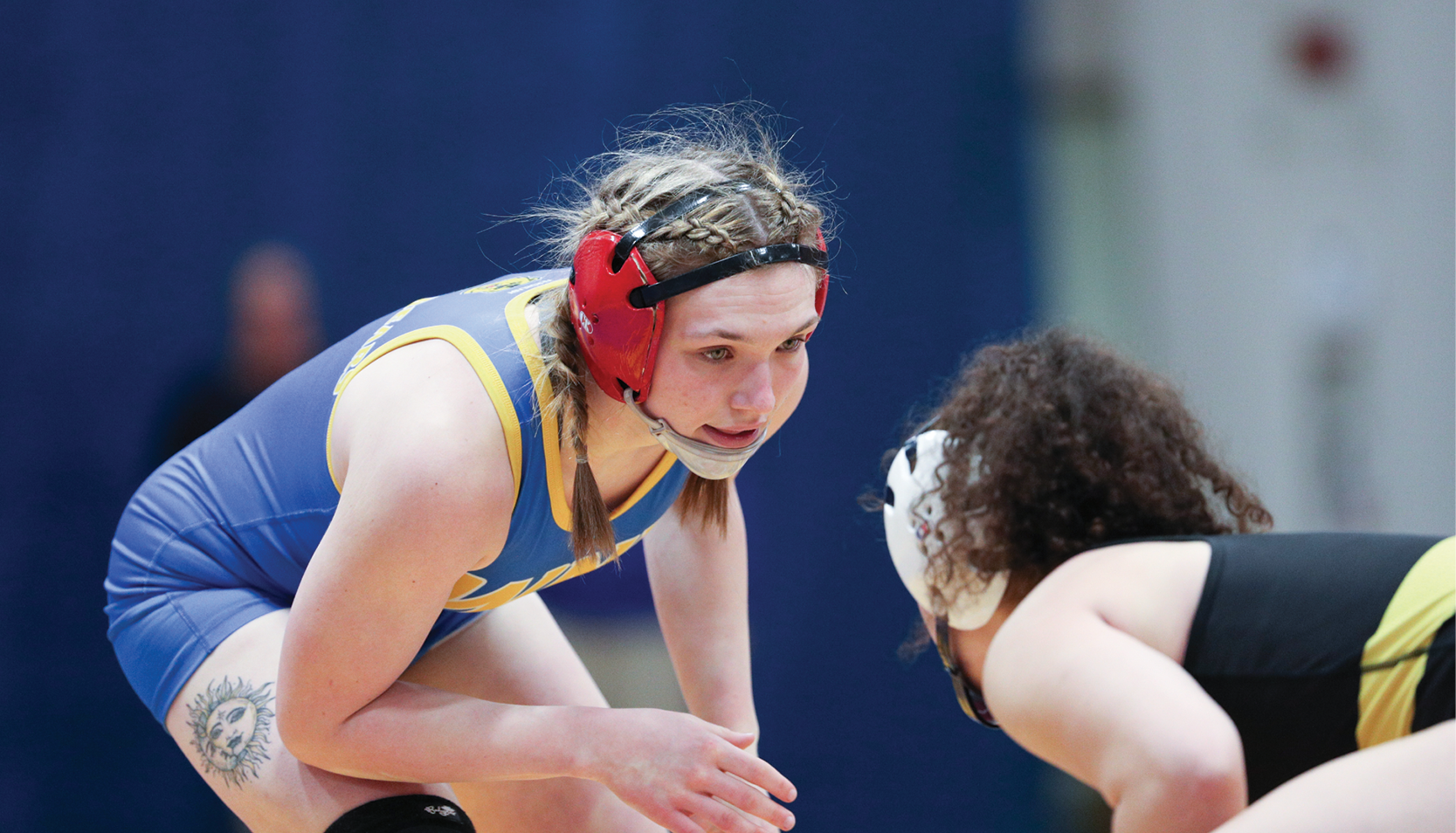 WNE women's wrestling competed in their inaugural season during the winter of 2022-2023. WNE women's wrestling marked the 21st varsity sport for Western New England and 11th women's sport to compete. The Golden Bears opened their season on November 3, 2022, facing 14th-ranked East Stroudsburg University. WNE saw Kendall Branchaud (San Leandro, Calif.) win the first match in WNE women's wrestling history, winning the 143 lb. match. The Golden Bears would win their first match in their program history on January 11, 2023, defeating Delaware Valley University by a final score of 30-9.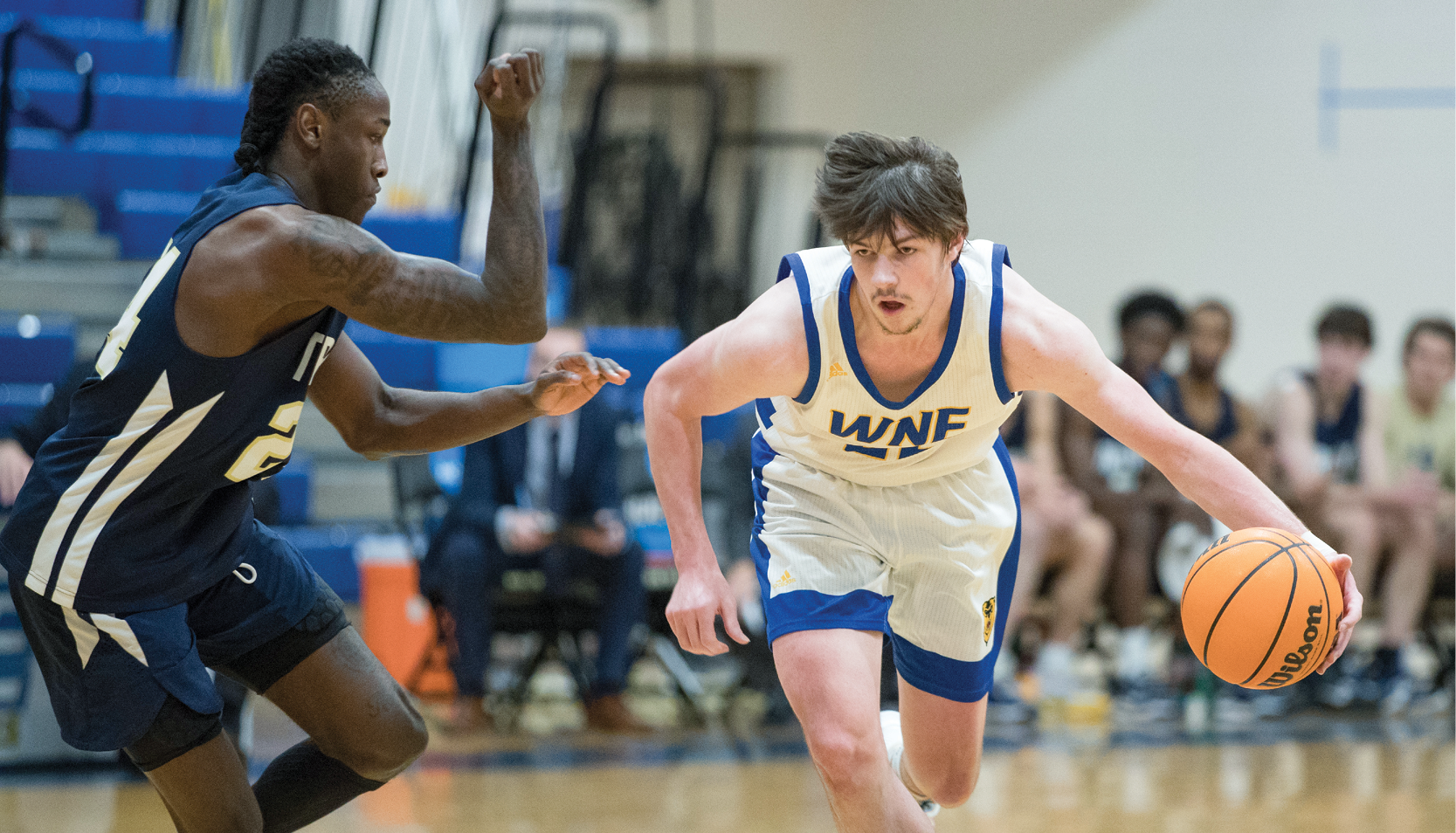 The WNE men's basketball team reached the 20-win plateau for the first time since 2006 in 2022-2023 and made it to their first ever CCC Championship game in the program's history, finishing the season 21-7. WNE was led by sophomore Jake Harrison (South Boston, Mass.), who was named Commonwealth Coast Conference Player of the Year, All-CCC First Team, D3hoops.com All-Region II First Team, and National Association of Basketball Coaches All-American Second Team, becoming the first All-American in WNE men's basketball history.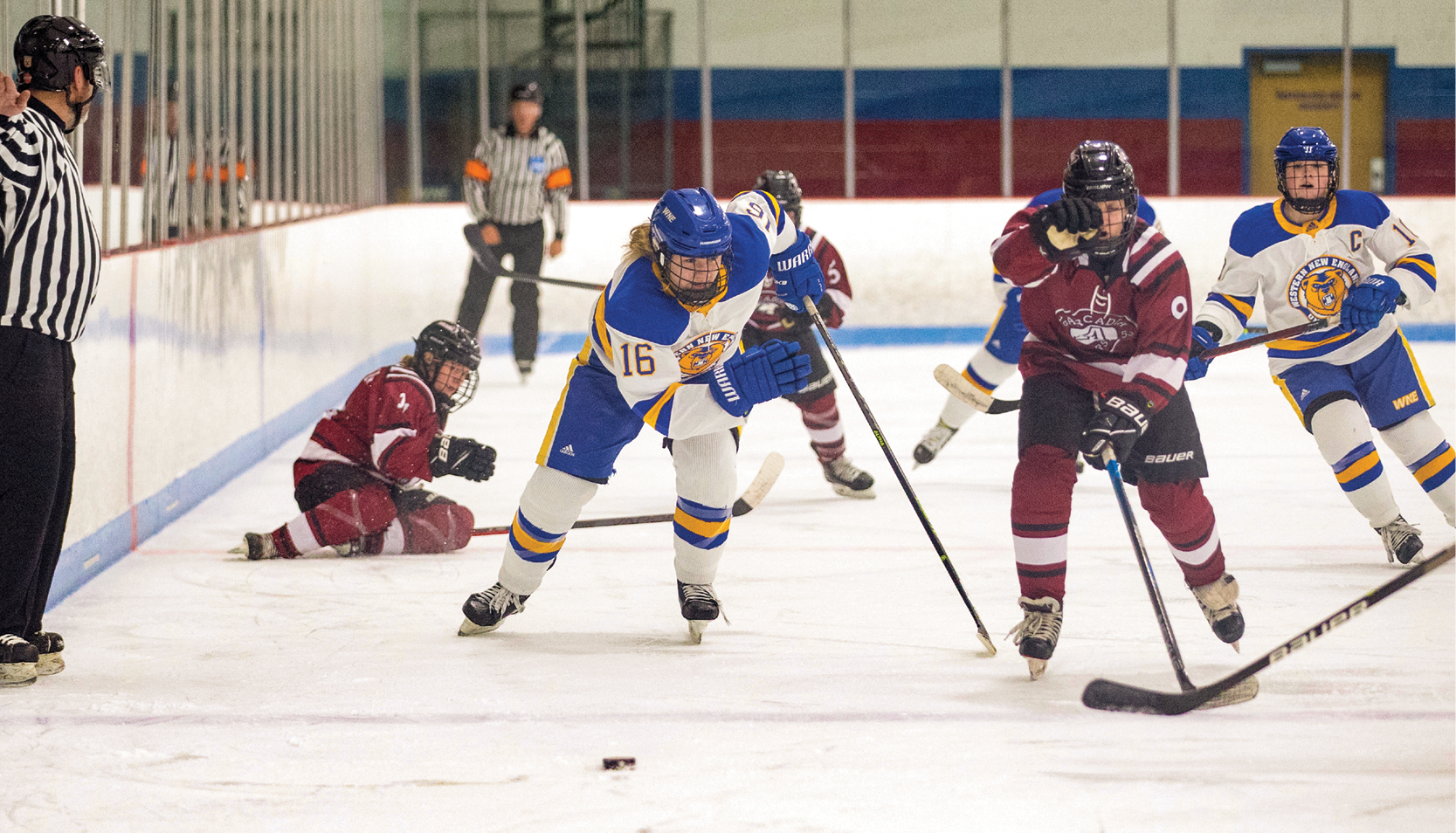 WNE women's ice hockey recorded 15 wins in just their second season of competition. The Golden Bears collected countless records and program bests and grabbed 10 wins in conference play, earning the three seed in the CCC playoffs, the best mark of their two seasons of varsity play. Two Golden Bears claimed their first ever All-CCC Awards, as Maddie Pope (Plantation, Fla.) and Rieley Jessie-Gerelli (Cronton-on-Hudson, N.Y.) both earned First Team All-CCC honors while Pope collected CCC Rookie of the Year and Jessie-Gerelli CCC Goaltender of the Year.
Spring 2023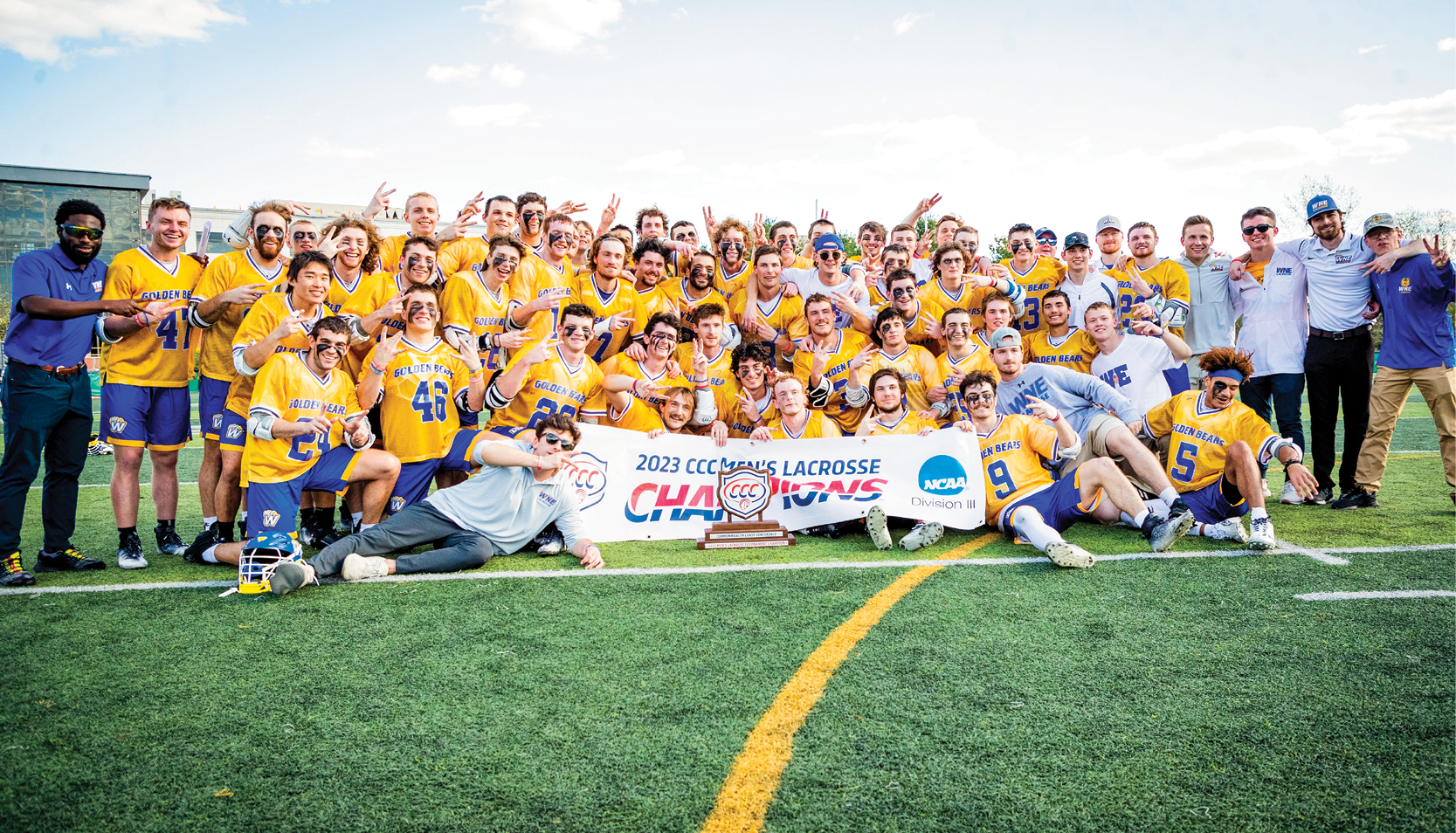 WNE men's lacrosse captured their second straight CCC Championship, posting a 12-9 record on the season. Senior Dylan Hanley (New Fairfield, Conn.) led the Golden Bears on the season with 122 points, which sits tied for second in NCAA Division III men's lacrosse. Hanley's career year earned him All-CCC First Team, USA Lacrosse Magazine Honorable Mention All-American, NEILA All-New England Second Team, and USILA Division III Honorable Mention All-American. Hanley broke the WNE men's lacrosse single season points record as well as single season assists record. Teammate Mike Bannon (Edmond, Okla.) collected 74 points on the season, marking 280 points in his illustrious five-year career, breaking a near 20-year-old record in the program's history. WNE captured their 10th CCC Championship in program history, defeating Endicott College for the ninth time.
WNE softball was involved in their third straight CCC championship series this season, finishing with 28 wins on the year for the second consecutive season. Senior Kailey Carrano (West Haven, Conn.) collected a single-season record 14 home runs on the season, totaling 28 total home runs in her four-year career, a career record in the program. Graduate student Dina DiBlasio (Norwalk, Conn.) broke an over 30-year career record in batting average, hitting .404 in her five years with the Golden Bears.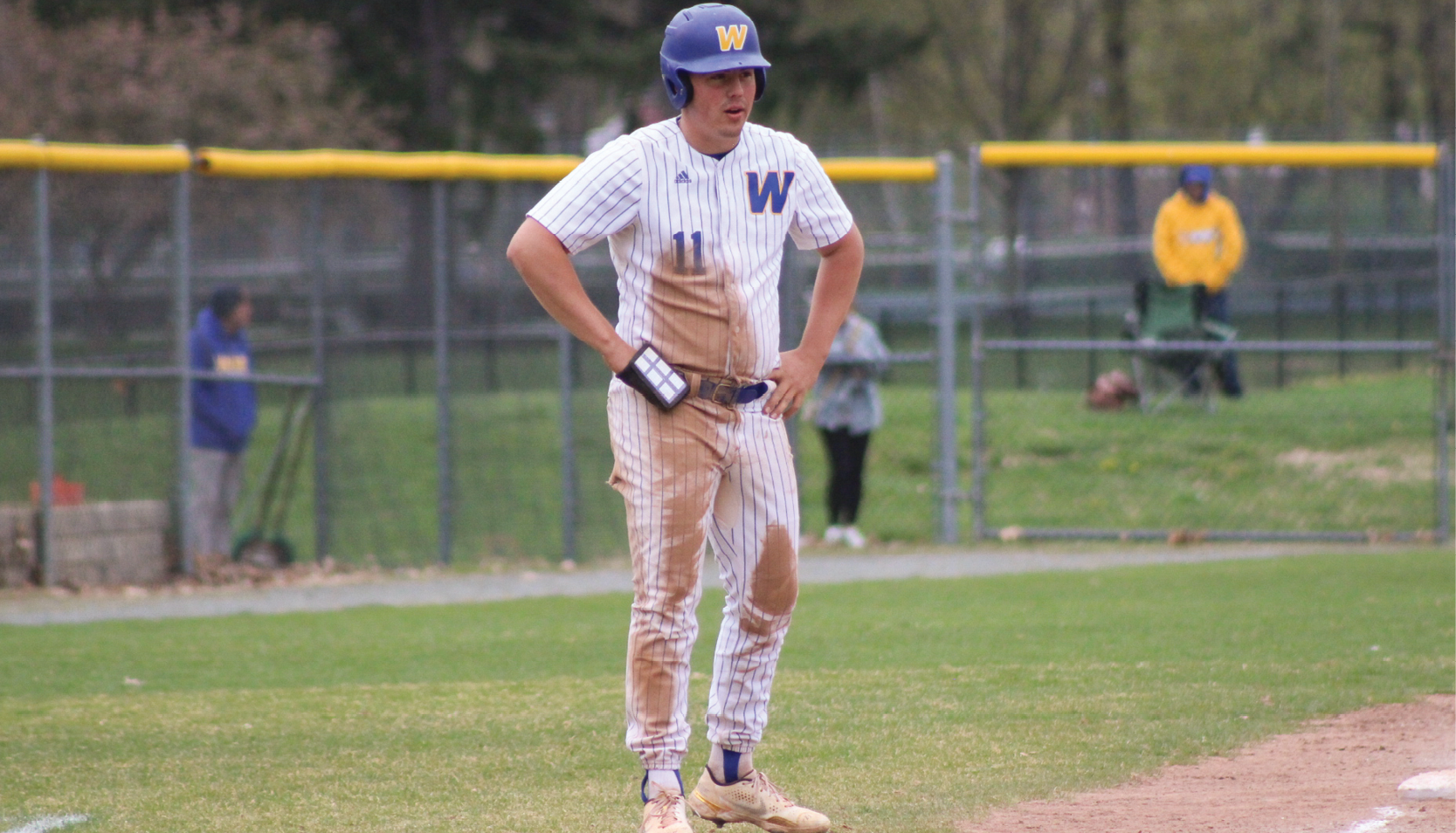 WNE baseball's CJ Willis (Auburn, Mass.) broke the program's career home run record as a sophomore, hitting 13 more home runs to top his 14 home runs from a season ago, totaling 27 home runs over his two years with the Golden Bears. WNE tallied 25 wins on the season, their most since the 2018 season.