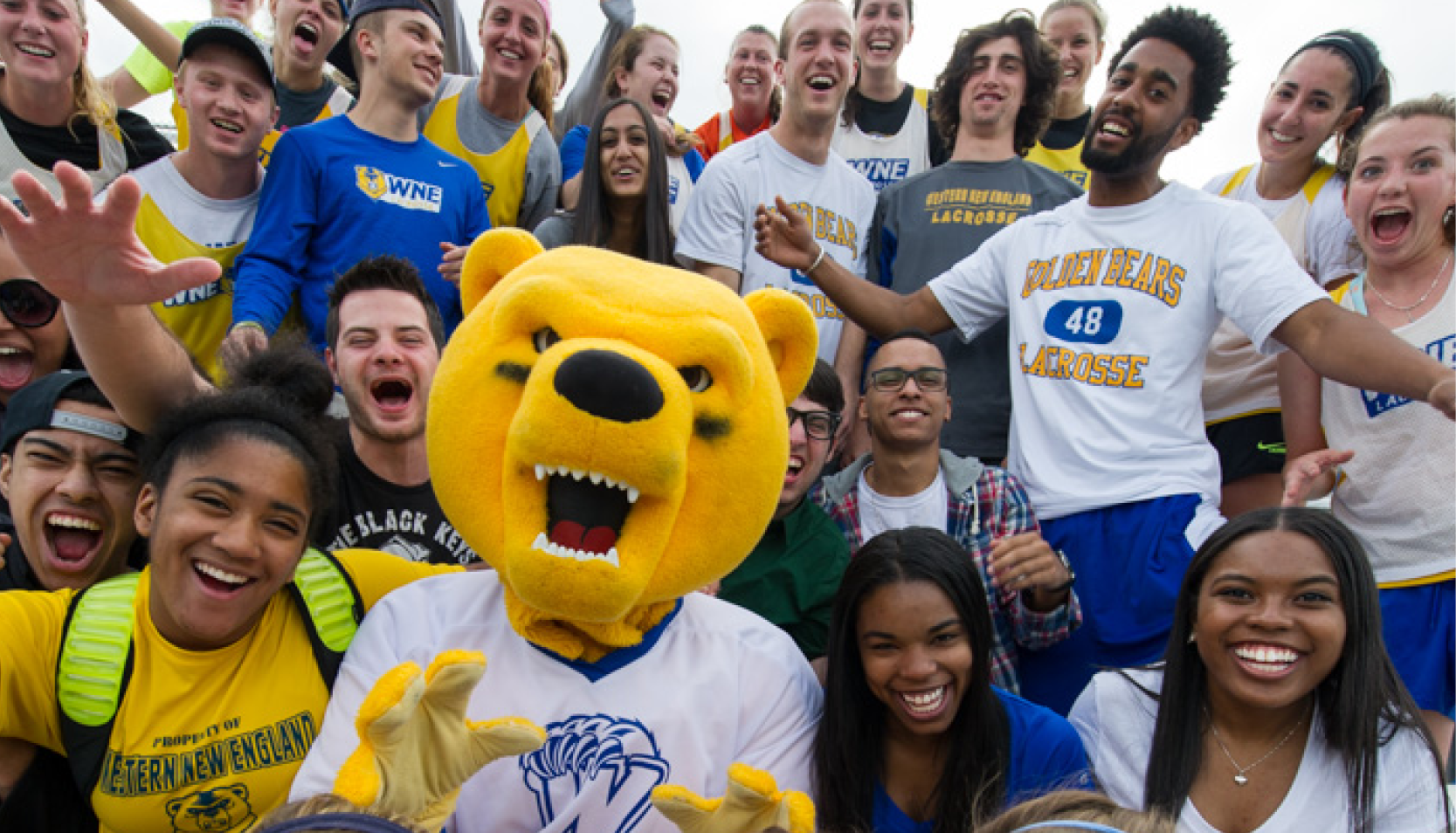 Help Write Our Next Chapter: Refer a Golden Bear
By Katie DeBeer
Our students, faculty, staff, and alumni are the greatest ambassadors of the WNE spirit—that special sense of Golden Bear pride and community. As someone with strong ties to Western New England University, no one knows better than you what type of student would thrive at WNE. 
The Refer a Golden Bear program provides  an opportunity to support and contribute to the WNE community by introducing us to prospective students. When you make a referral, we will personally follow up with your prospective student to answer any questions and encourage them to learn more about WNE. Once a prospective student is referred, one in four choose to apply. 
Thanks for staying connected to WNE and taking this opportunity to help shape our future.
DID YOU KNOW?
WNE has nearly 50 majors, 40 minors, and a growing number of accelerated bachelor/master's or law programs.
With 21 varsity sports and more than 70 clubs and organizations, everyone belongs at WNE.
98% of WNE students receive financial aid, with the average student receiving more than $25,000.
Referred students can waive the application fee by using code "WNEVIP" on the Common App or getting the signature of a WNE graduate on their application.
Learn more and share a referral today at wne.edu/refer.
If you would like to be more involved with Admissions efforts at WNE, consider joining our Alumni in Admissions program. Share your experiences with prospective students in admissions communications, and at college fairs and regional events. To get started, contact Cory Pfau, Assistant Director of Undergraduate Admissions, at cory.pfau@wne.edu or 413-782-1289.