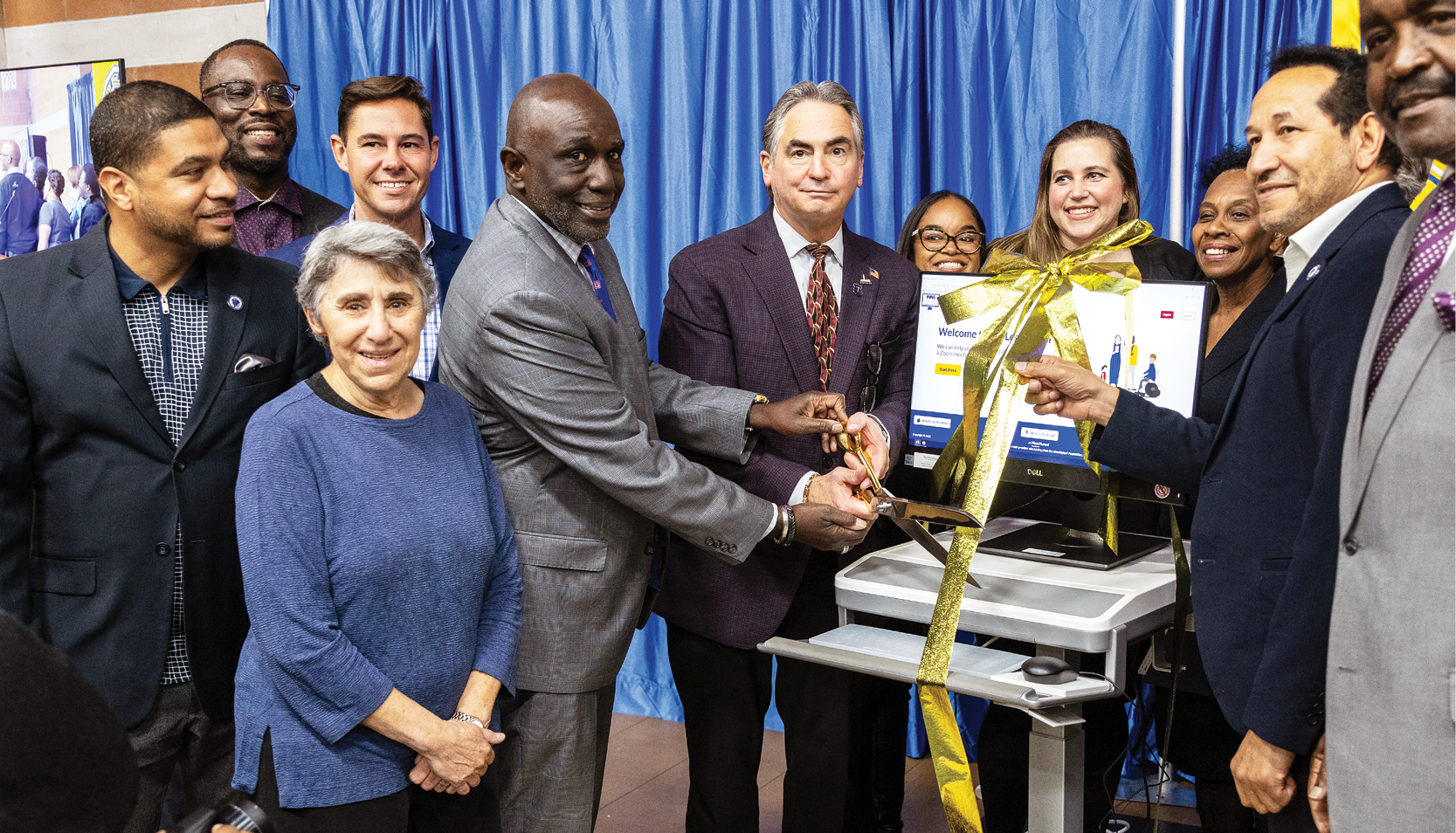 Legal Kiosks Help to Bridge the Digital Divide for Area Residents Lacking Access to Technology
By Judith Curran
Free Legal Kiosk stations are now strategically positioned throughout Springfield thanks to the Western New England University School of Law's Center for Social Justice and funding from the MassMutual Foundation.
Legal Kiosks are computer stations equipped with internet access and legal information available in both English and Spanish. The Kiosks allow people to easily self-navigate through an electronic interface to get information about free legal service providers and other legal resources.
Springfield Mayor Domenic J. Sarno joined with Western New England University President Robert E. Johnson; Ariel Clemmer, Director for the School of Law's Center for Social Justice; Dorothy Varon L'95, Lead Counsel—Corporate Law at MassMutual; and Dory Welch, Community Outreach and Engagement Coordinator for the Center of Social Justice, for the launch and ribbon cutting ceremony at the Martin Luther King Jr. Family Service Center and proclaimed October 17, 2022, as Legal Kiosk Day.