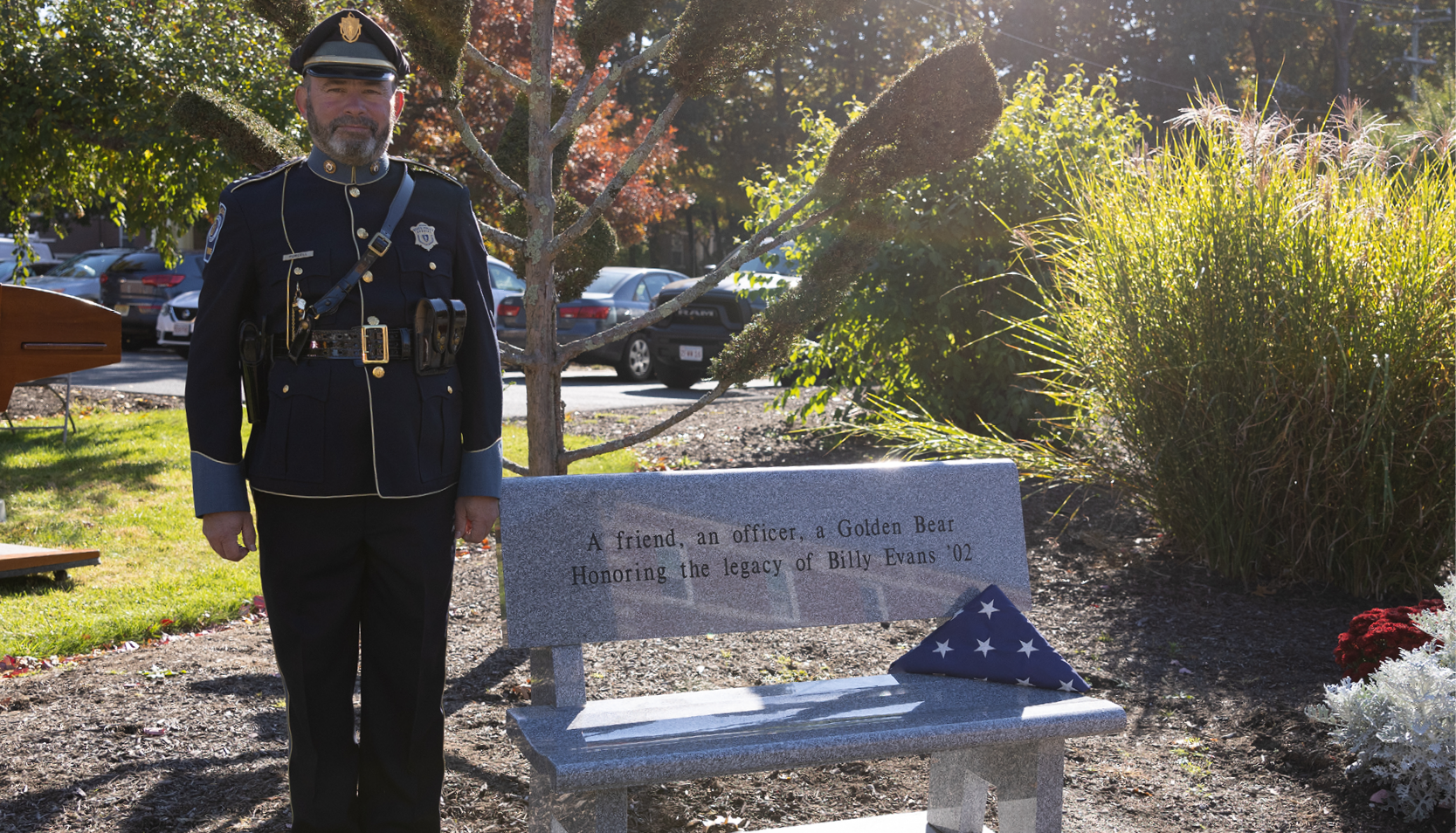 A Friend, An Officer, A Golden Bear
Honoring the Legacy of Billy Evans '02
By Kate Burke
The legacy of Billy Evans '02 was commemorated at Western New England University with the special dedication of a memorial garden and bench located at the entrance to the WNE Public Safety Building.
The memorial dedication event, held on October 22, provided an opportunity for the WNE campus community to join Billy's friends and family in honoring and celebrating his life, legacy, and the impact he had on campus, in the community, and through his service to our country.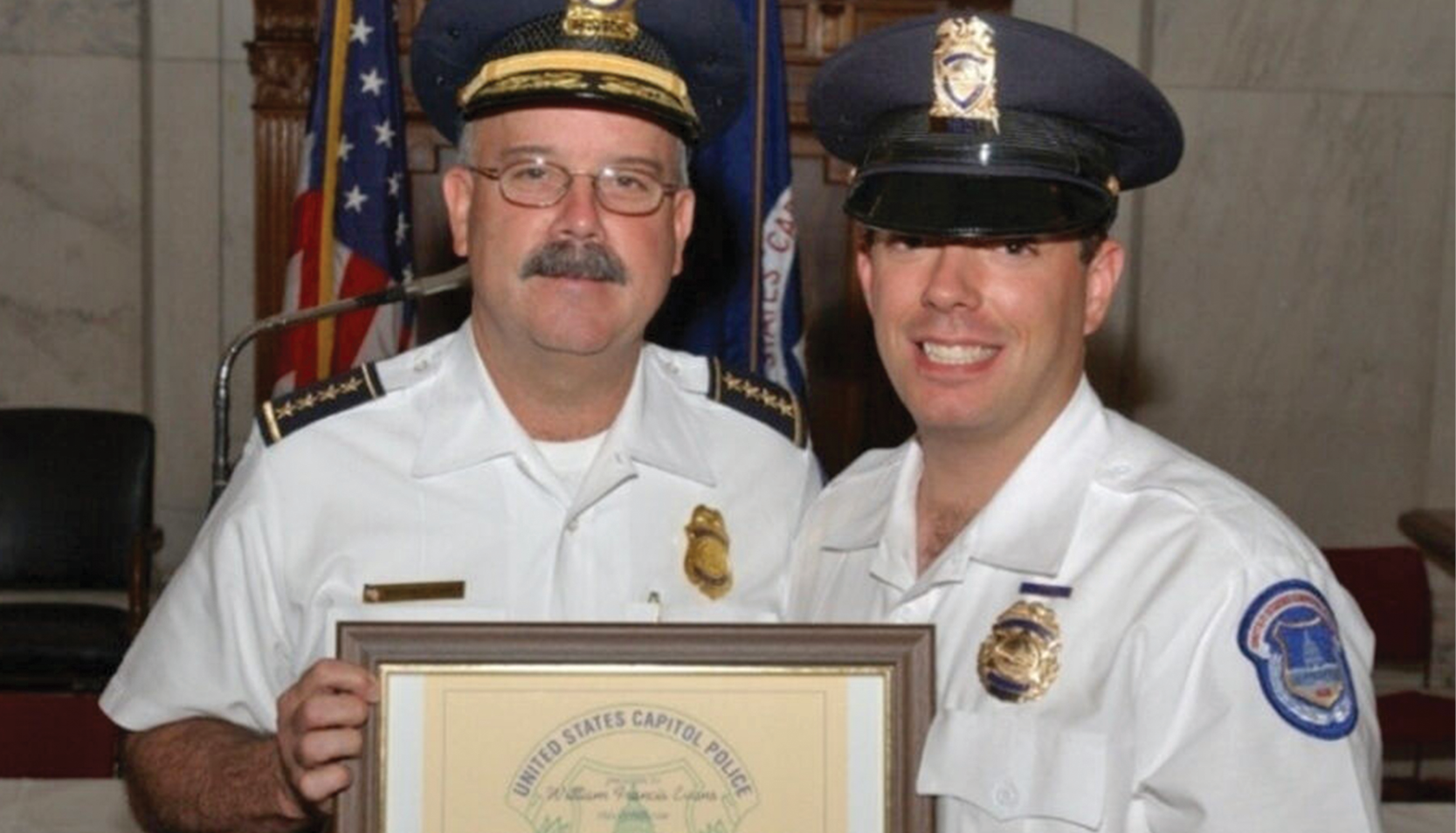 Billy, a 2002 WNE graduate with a bachelor's degree in Criminal Justice, was an 18-year veteran of the United States Capitol Police and member of the First Responders Unit, who was tragically killed in the line of duty in an attack outside the Capitol Building on April 2, 2021.
The memorial garden and bench were made possible by the efforts of Billy's friends Matt Derry '02 and Chris Wystepek '02/G'09, who together spearheaded a fundraising campaign to establish the memorial site on campus. Through their efforts and the generous support of donors, the campaign exceeded the $5,000 fundraising goal. To ensure current Golden Bear students can have the same opportunities Billy enjoyed during his time on campus, the additional funds were donated to the Office of Student Involvement and Leadership.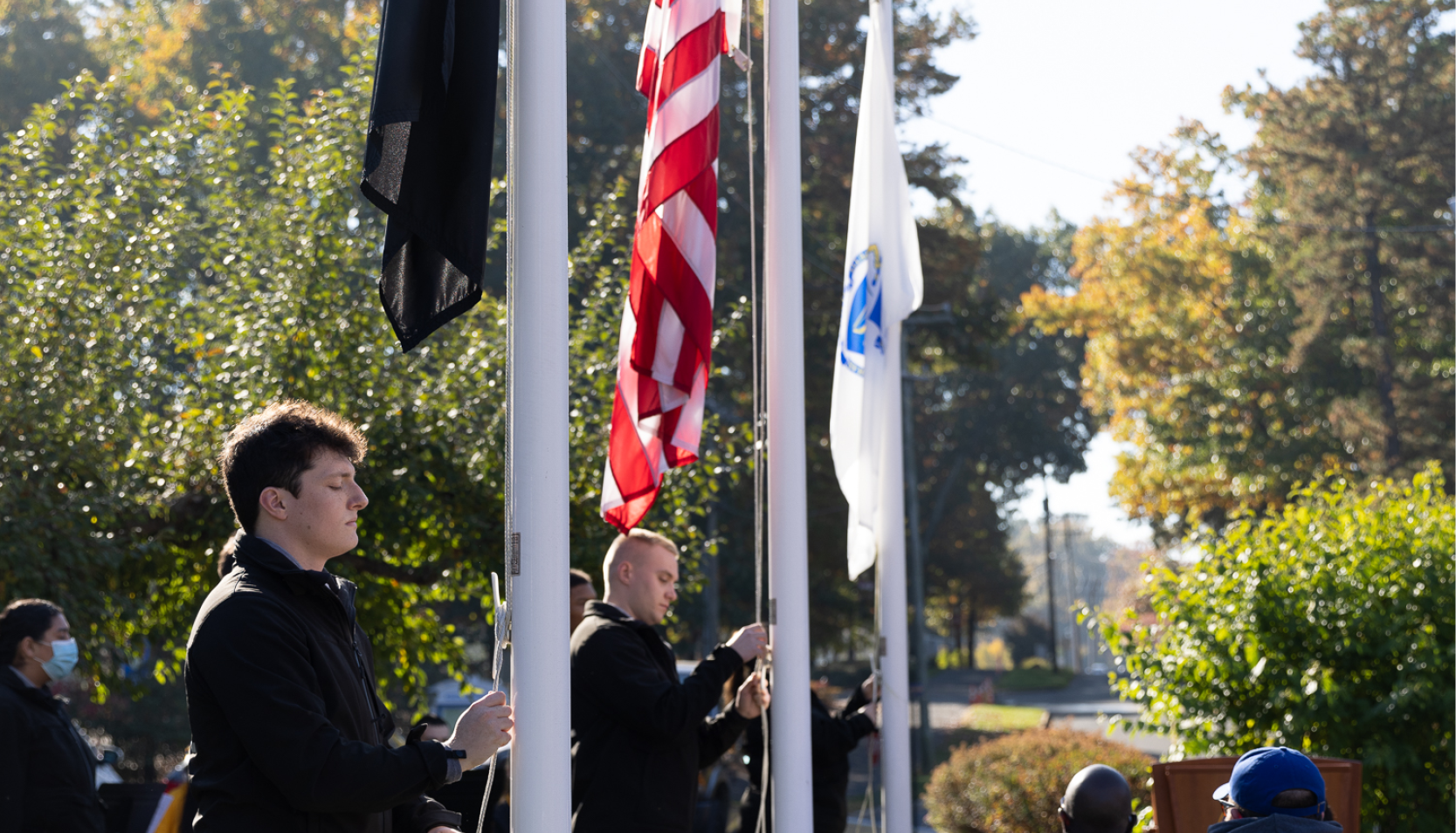 As a Golden Bear, Billy was actively involved on campus. He was a member of the bowling club and Campus Activities Board throughout his college career and played on the varsity baseball team during his freshman year. He also participated in an array of intramural sports, the Criminal Justice Association, and the University's Student Patrol Program, which started him on his career path as a police officer. 
"The WNE Public Safety building is a perfect spot for the bench to be located because, in many ways, our campus Public Safety started Billy down his path to doing what he loved most," said Matt Derry. "Hopefully, future Golden Bears will use the bench as a place to sit and think about their journey and what their dreams are. I hope that the bench serves as a reminder for those who come across it to follow their dreams and strive to achieve them the way Billy did." 
As a member of the Student Patrol Unit, Billy contributed to a team of 15 Student Patrollers who worked in conjunction with uniformed Campus Police staff to routinely support campus security, acting as "eyes and ears," conducting foot and bicycle patrols, and providing security at campus venues for University-sponsored activities and special events. 
"The WNE Public Safety building is a perfect spot for the bench to be located because, in many ways, our campus Public Safety started Billy down his path toward doing what he loved most." - Matt Derry '02
"I'm honored to share the experience of the Student Patrol Unit with Billy and follow in the footsteps of someone who truly emphasized what it meant to be a Golden Bear by giving back to the community, impacting people every day, and going on to do something so great after college," said senior Brendan Cassidy, a Student Patrol Unit co-leader. "In the Student Patrol Unit, we are always looking to do the right thing, and Billy is a great example for students to emulate, not only for the Patrollers, but for all students on campus. Having his memorial in front of the Public Safety Building will always be a reminder of that."
Never one to be the center of attention, but known for his sense of humor, welcoming personality, and willingness to help others, Billy made a lasting impact on others during his time on campus and in the years following graduation.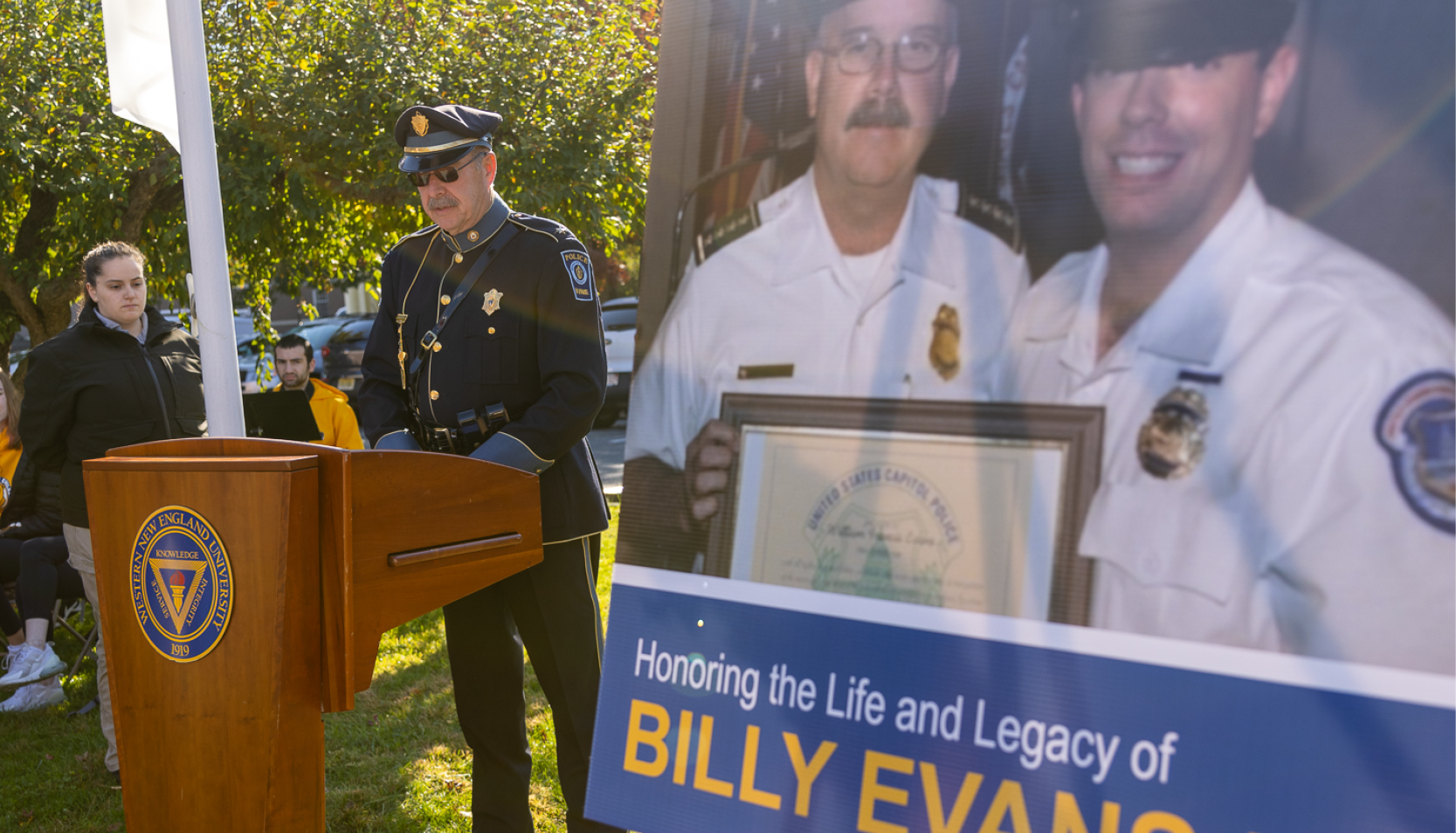 "Billy had such strong leadership qualities," said Chris Wystepek. "He showed many of us you can be involved and have an active role on campus, but you do not need to be a president of a club, vice president, etc., to be a leader. He made more of an impact on others than he probably even realized." 
Billy truly reflected what it means to be a Golden Bear, and his campus memorial will pay tribute to his selfless service and dedication for years to come. 
Learn more about Billy and the Billy Evans Memorial Fund campaign at alumni.wne.edu/billyevansmemorial.