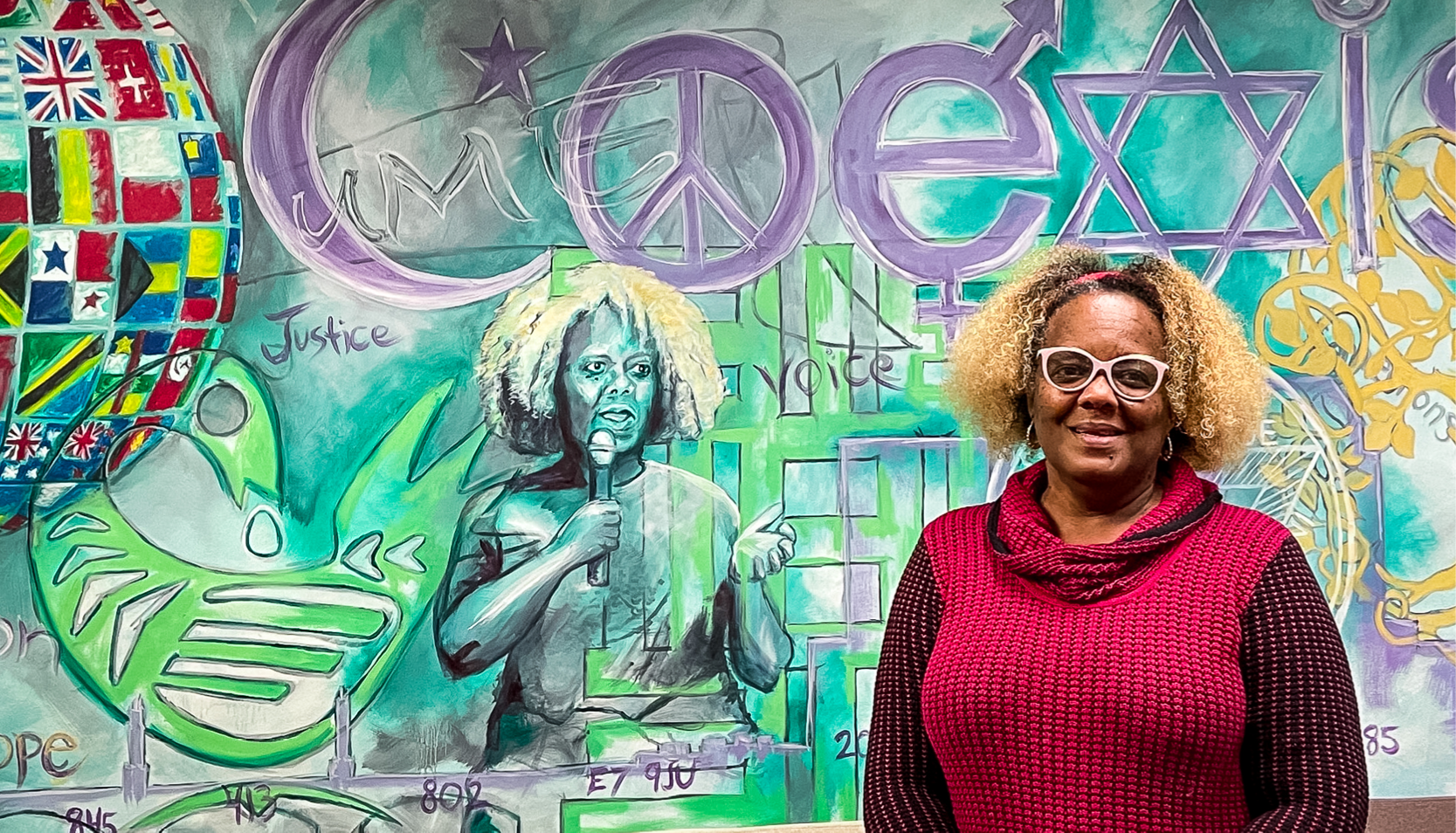 In Celebration of Diversity
Assistant Dean Yvonne Bogle '83/G'91 Leaves Lasting Impact
By Patricia Gagnon
There is a memory that Yvonne Bogle '83/G'91 has taken with her over her three decades of diversity work for Western New England University, and it is one that she says will stay with her long after her retirement this past June as Assistant Dean for Inclusive Excellence. Yvonne had just started working for WNE and was attending an awards ceremony for one of her students who was being honored. "His grandmother walked up to me and said, 'I prayed there would be someone here for my grandson. I know it was you who I prayed for. You saved him," Yvonne recalls. "Her prayer has kept me here. I fell in love with the students and couldn't see myself leaving. I feel like it was my assignment in life to be here."
It was a bit of serendipity that brought Yvonne to her impactful work in diversity and inclusion at WNE. Born in Kingston, Jamaica, she moved with her family to the United States in 1970. As she began her professional life, she looked toward work in manufacturing. While working for Digital Equipment Corporation, she earned her undergraduate degree in Accounting from Western New England University and, after attending class at night, her master's in Business in 1991. It was then that a connection in the Career Office at WNE told her about a diversity job opening and encouraged her to apply for it. "I was working in manufacturing at the time, and I wasn't sure I should," said Yvonne. "But I thought I could use the practice in my interviewing skills." She got the job and started in 1991 as Director of Diversity Programs and Services. "I often think it must have been a 'divine' appointment," she said.
"Whenever I hear the Maya Angelou poem 'Phenomenal Woman' there are so many women in my life that I can think about, but Dean Bogle is at the top of my list," said Lashawna Edmond '12. "This phenomenal woman inspired me, an immigrant and first-generation college student, to see the bigger picture in every aspect of life. Her strong words of encouragement, wisdom, and genuine love for students made WNE feel like home. Dean Bogle has been a pillar at WNE for many years, and she has had a lasting impact on my life. She has opened doors for me that a young Black girl from Hartford could only dream of. She has poured into me as any mother would do for her daughter, and she continues to show up for me even as an adult."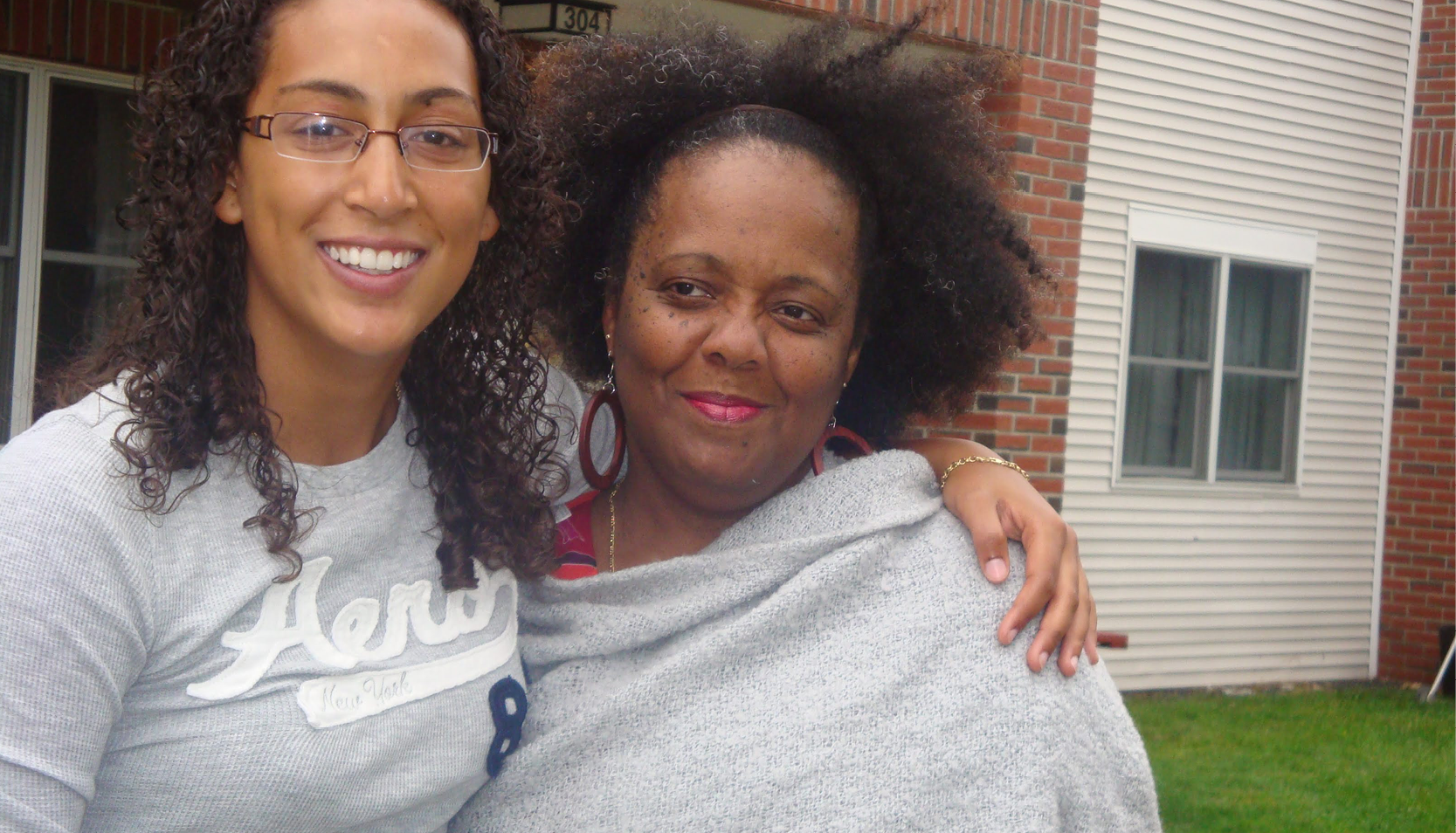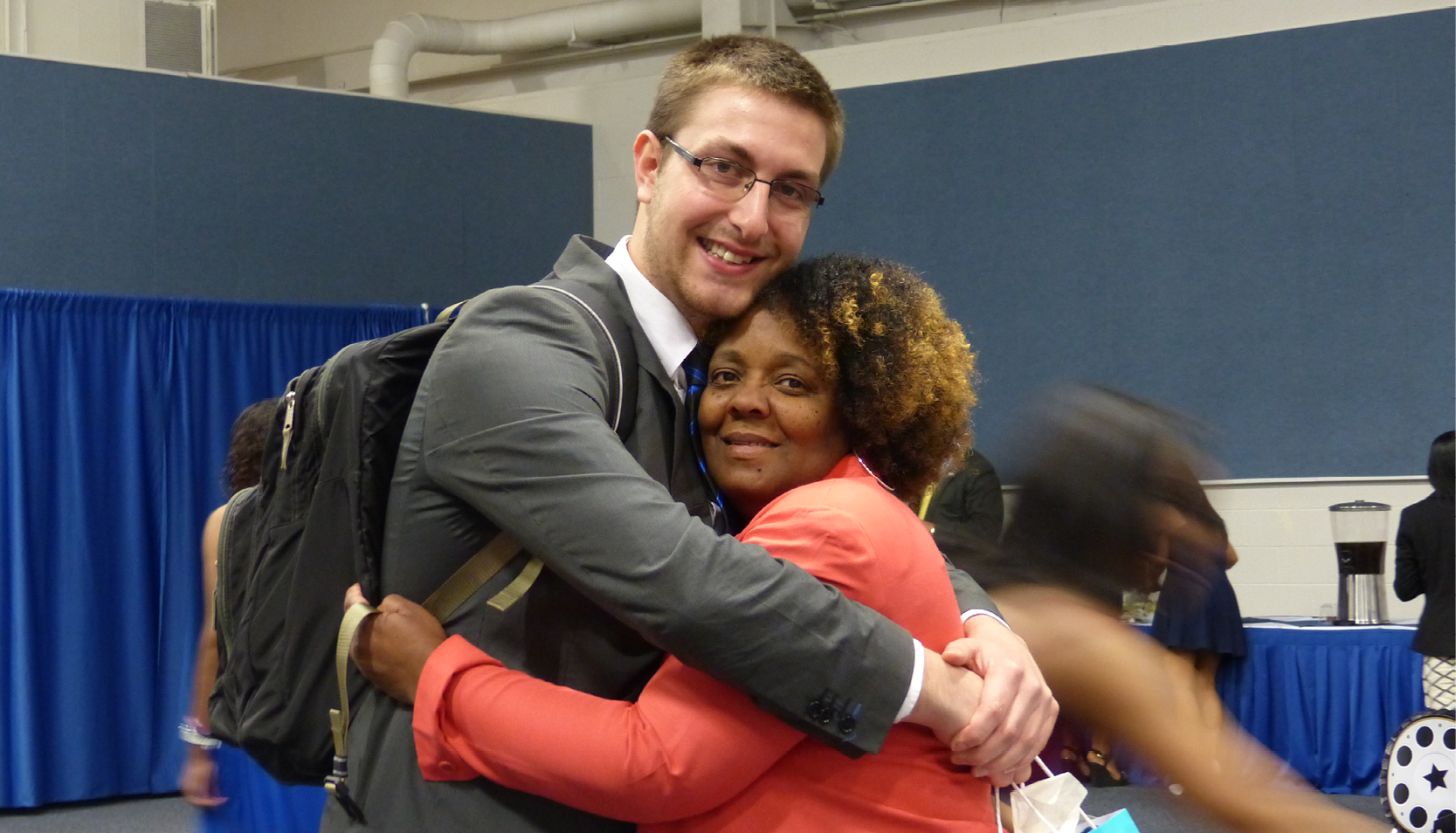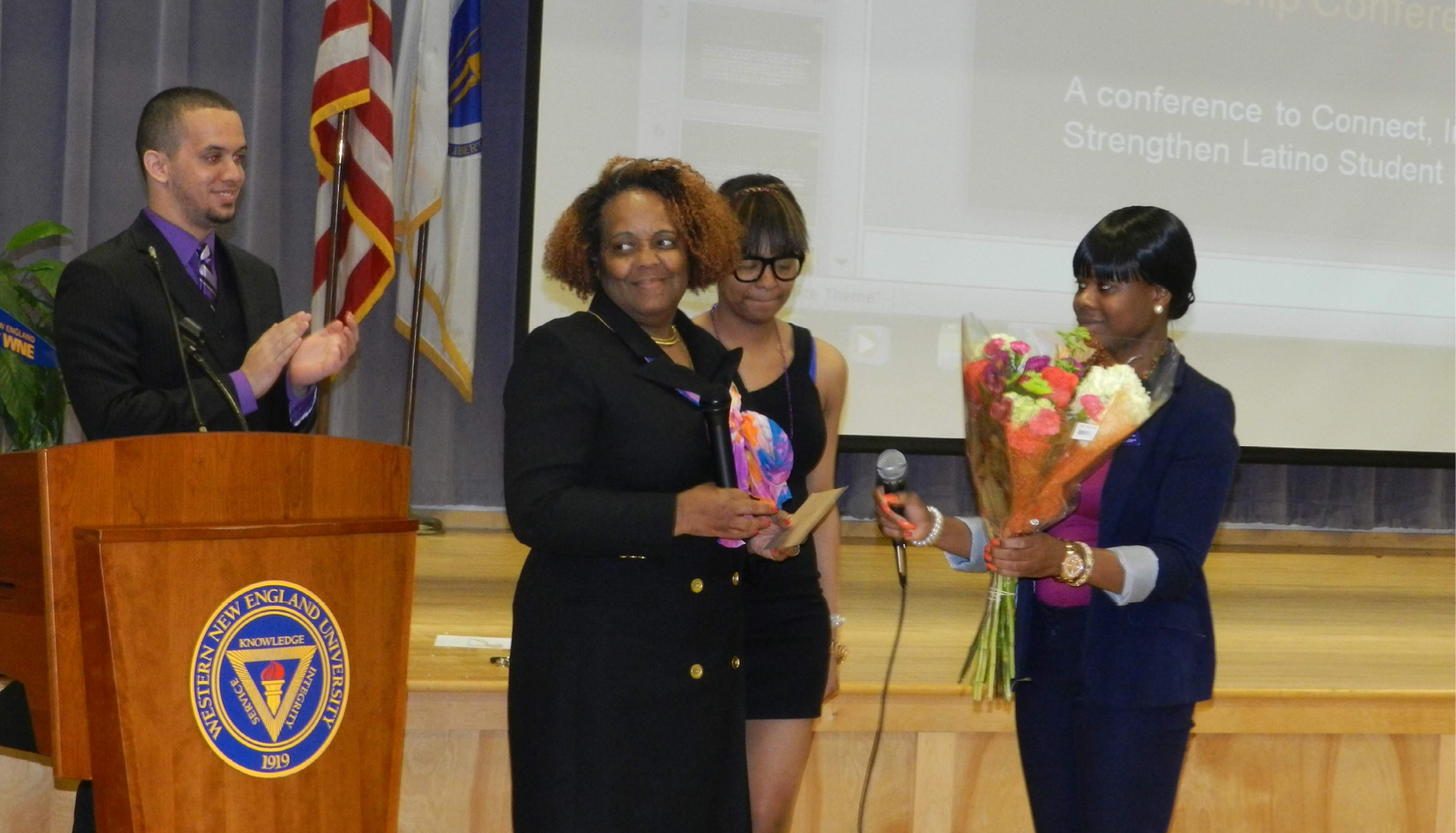 Over her 30 years in WNE's diversity programs (now the Office of Cultural Education and Inclusion), Yvonne has been a diversity champion who has enriched the educational experiences of students. Her work has helped to prepare students to live and work in a global society and taught them to celebrate people's differences and similarities as a means of self-awareness and development.
"It's hard to put into words how much 'Dean B' truly impacted my life," expressed Brandon Moore '21. "She truly helped me grow in three different parts of my life. The first is in my professional experience. She gave me a leadership position to help incoming students, and that experience gave me the confidence to communicate with other people and showed me the joy of working with others. The second is the social aspect. Through the leadership program, I was able to make lifelong friendships with people I thought I would never talk to, and it also showed me that expressing myself is the best way to experience life. The third would be my mindset. I learned from her to always plan ahead and focus on what you can do, not what others are not doing. She was always there if you needed advice about anything. I am truly grateful for being able to meet her and I plan on spreading the wealth the way she did for me." 
"Most of the programs that I have helped to support have come out of seeds of ideas planted by students. I give them the credit. My part was just to make them happen." - Assistant Dean Yvonne Bogle '83/G'91
Throughout her time at WNE, Yvonne has helped lead several programs including United & Mutually Equal (U&ME), a multicultural student organization that is open to all students who have a desire to learn about people from different cultural backgrounds and ethnicities. The primary purpose of U&ME is to celebrate differences and embrace diversity, as well as promote ideals of mutual equality, respect, and social justice. She also worked with students in offering resources for LGBTQ+ students and for the student-formed Connections Mentoring Program, which helps students connect with and build lasting relationships among the incoming underrepresented students and upperclass students who are members of U&ME. The program has created personal relationships which have fostered a sense of belonging and community, allowing incoming freshmen to create a bond with someone who can help them integrate into college life and who may have had a shared or similar life experience. 
"Most of the programs that I have helped to support have come out of seeds of ideas planted by students. I give them the credit. My part was just to make them happen," said Yvonne. "It has been fulfilling to work with our international students. I could relate to them coming to this country for the first time and feeling like everything was different and that sense of not belonging. To counteract that, the Office of Cultural Education and Inclusion is guided by social justice principles and upholds and works towards pluralism through a commitment to empower, advocate, and educate members of our community."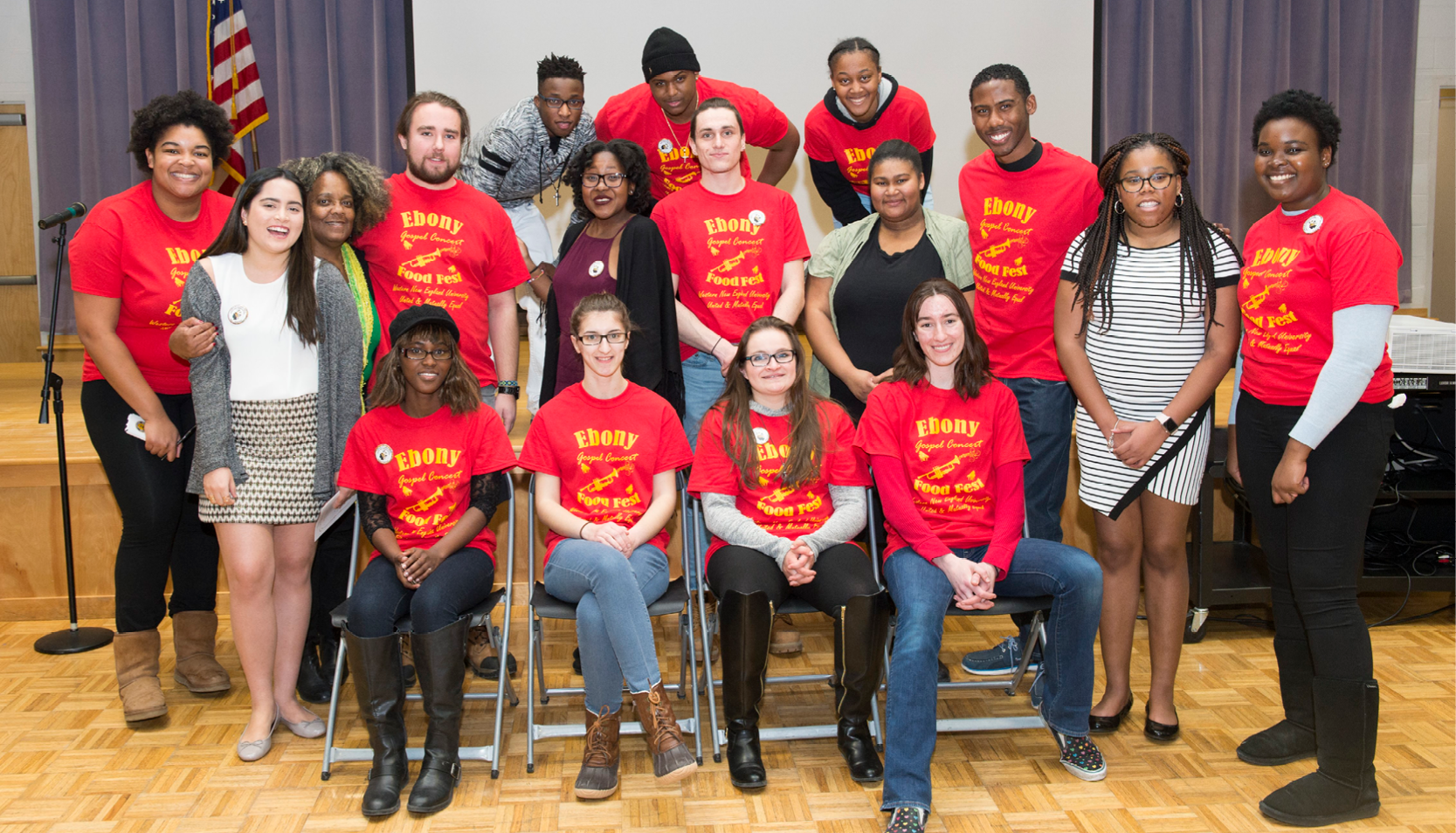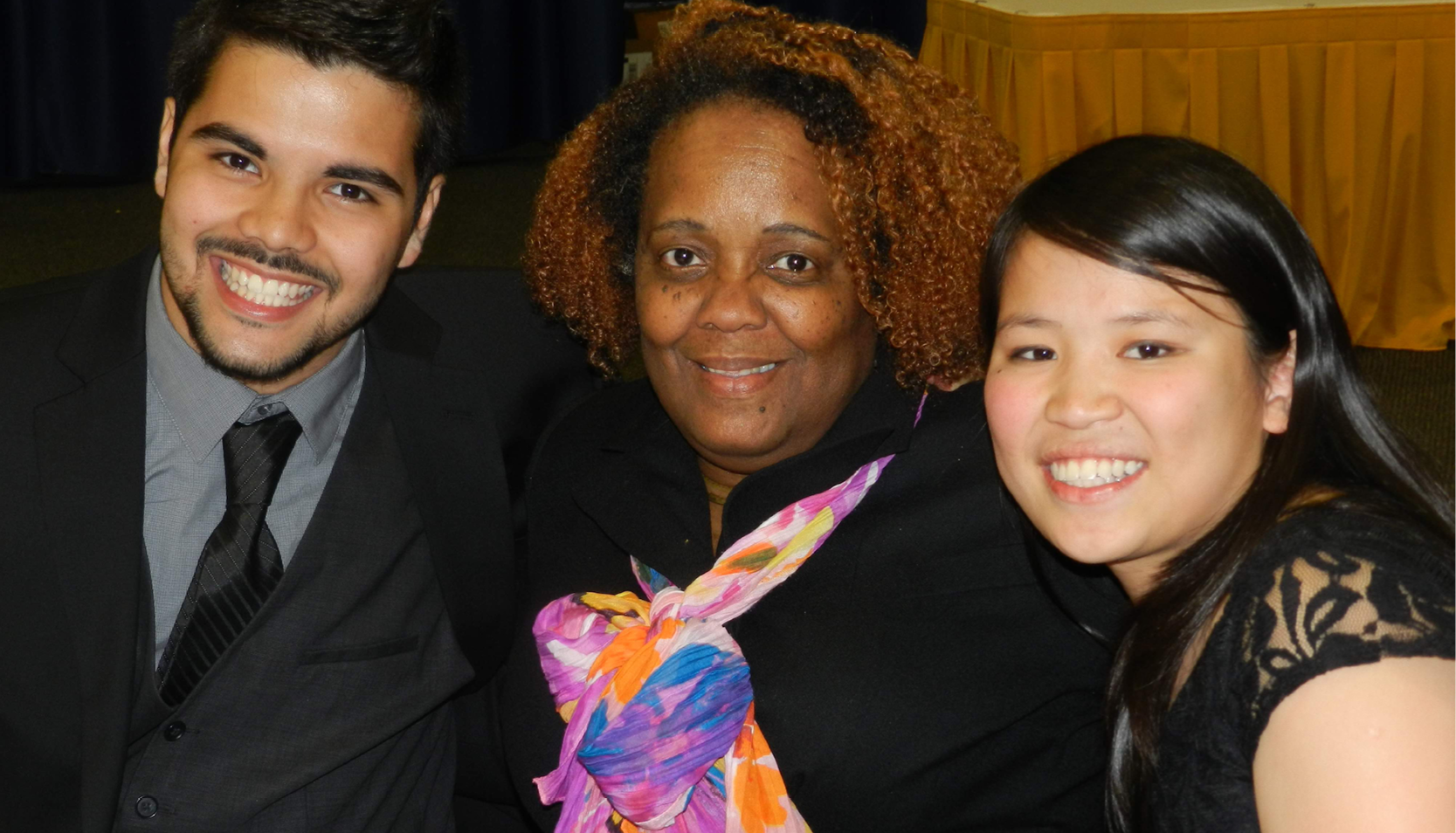 "Life at WNE would not have been half the experience it was without Ms. Bogle's guidance, mentorship, and presence in my life," said Michele Sebastiano '07. "She was the matriarch for all students involved in U&ME. She made sure students far from home had food to eat on holidays, were taking care of their studies, and were actively involved in bettering their community. I can say I am a better, kinder, and more empathetic person due to Ms. Bogle's presence in my college experience."
As for retirement, Yvonne says she has no immediate plans. She's looking forward to spending time with her family; she has been married to her husband, Trustee Neville Boglee '75/G'81, for 43 years, and they have a son, a daughter, and three grandchildren. "What brings me joy is my family and close friends. I look forward to spending more time with them," she said.
She also loves to travel and looks forward to traveling abroad and seeing new places and experiencing different cultures. "In my travels, I plan to visit with my former domestic and international students. I have several standing invitations that I have to honor—some of them have been open for years— so now is the time," said Yvonne.
"Dean Bogle continuously encouraged us to always show up for ourselves and never underestimate the power of who we are. As a Diversity, Equity, and Inclusion champion, she has changed the landscape of what social justice looks like at WNE and has left a legacy to be remembered for years to come. I am so proud to have Dean Bogle in my life and there aren't enough words to conjure to share how much I love her and how much she is loved by U&ME alumni," said Lashawna.
"I'm most proud of those relationships I've built with students. So many of them still keep in touch with me on a regular basis and check in. I'm invited to weddings and baby showers," Yvonne said with a smile. "They tell me how much I've helped them, but I've learned so much from them too. They've helped me see there are multiple realities. They've lived lives and had experiences that I've never had, some extremely challenging, and a person can learn so much from that."
As for a message she would like to leave for students at WNE she said, "Learn to realize there are multiple realities. Learn to walk in someone else's shoes. Give them the benefit of the doubt. When you help someone, you get an adrenaline rush, and it makes it that much easier to pay it forward."