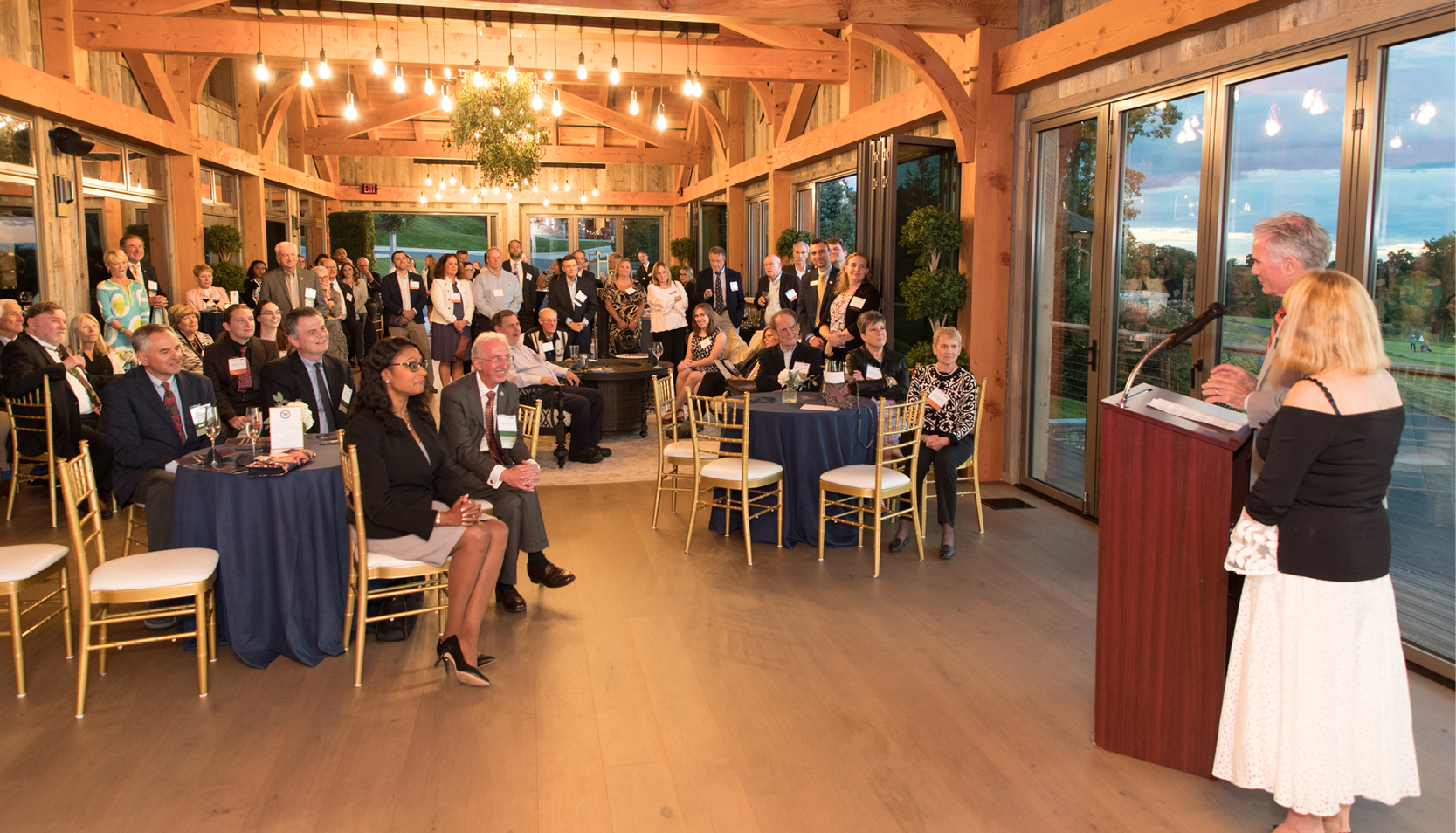 The Golden Impact of Golden Bear Philanthropy
President Johnson hosts donor reception honoring the generosity and loyalty of Golden Bear supporters
By Kate Burke
On September 28, with fall colors abundant on the horizon and a magical backdrop of the rolling hills of  the Connecticut River Valley, WNE donors were treated to a special evening at GreatHorse, full of celebration, honors, and sincere appreciation.
In recognition of milestone giving achievements and encouragement for philanthropic support in years to come, the President's Donor Reception—attended by more than 100 supporters —featured remarks from University President Dr. Robert E. Johnson, Vice President for Advancement Beverly Dwight, student scholarship recipient Timothy Doyle, and the University's most generous benefactors Kevin '77/H'19 and Sandra Delbridge.
"From annual donors and loyal donors to donors who have included the University in their estate plans, and our most generous donors—every single gift counts," said Beverly Dwight.
Among those honored included 25 new members of the Benefactors' Society, the University's top giving society recognizing those who have made cumulative gifts of $100,000 or more. Achieving this remarkable giving status, the new Society members join an impressive club of more than 120 individuals, corporations, and foundations.
The Benefactors' Society Class of 2022, many of whom made gifts that contributed to the historic success of the University's Second Century Campaign—which concluded in June 2020 after raising more than $36 million— includes Lisa M. '83/G'90 and Bruce D. '83/G'90 Bachmann, Eli B. Basch L'76, Janet Johnson Bullard '69, Carmel A. Caramagna L'84, Richard M. Cassata '80, Robert W. Clarke, Alexander M. Corl '84, Rocco J. Falcone, II '84/G'87, The Estate of Thomas Fitzgerald '65, Denis G. Gagnon G'76, The Henry P. Kendall Foundation, Stanley Kowalski, III '92, Robert E. Kubicek '52/L'57/H'01, The June E. Lester Trust, Dennis M. Lind '80, The MassMutual Foundation, Inc., The Honorable Michael B. Powers L'82, The Honorable Hugo L. Ricci, Jr. L'74, Kenneth M. Rickson '75, Jeffrey B. Sagalyn L'76, Patricia J. Serafino '77 in memory of Michael A. Serafino '77, Gary F. Thomas L'76, Steven J. Tremblay '87/G'91, Kathleen A. White '78, and R. Lyman and Leslie Wood.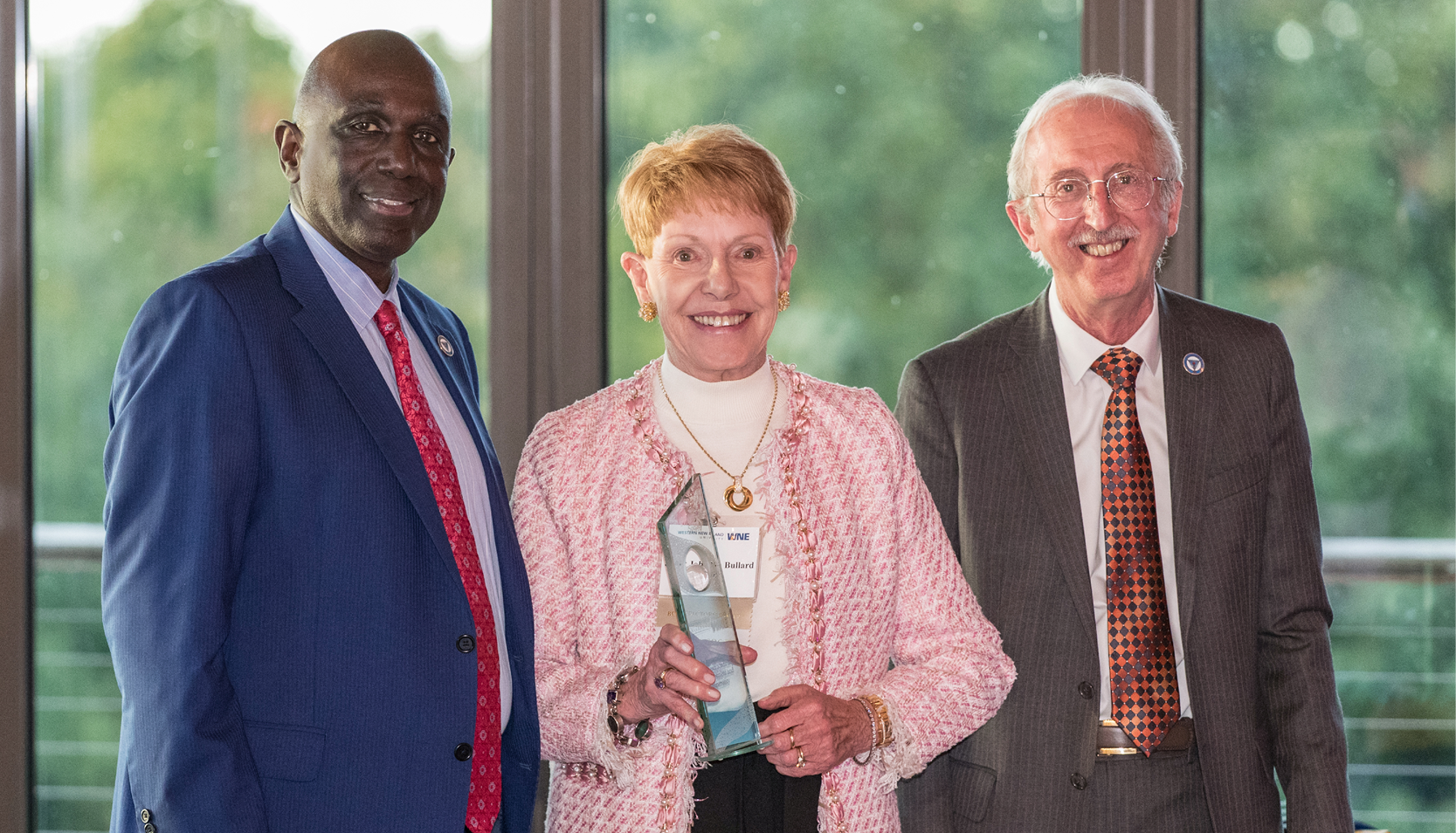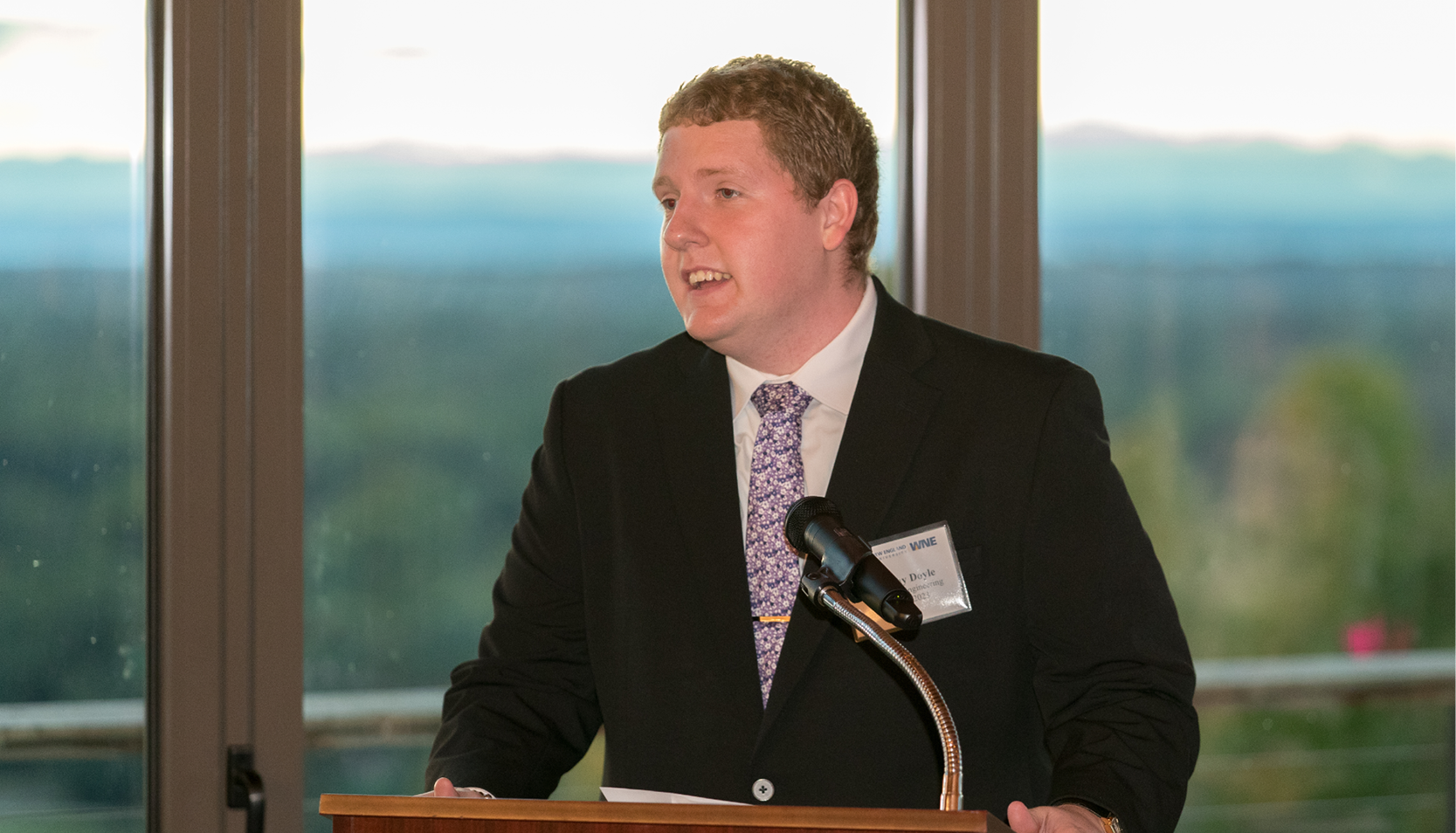 Reflecting on the impact that WNE donor generosity has on the Golden Bear student experience, senior Timothy Doyle—a Mechanical Engineering major, Student Ambassador, and recipient of the John J. Brown Endowed Memorial Scholarship and the Mark L. Berthiaume and Betsy Thompson Endowed Scholarship—shared how donor support helped make his educational aspirations a reality.
"While I look forward to my career as an engineer, working with some of the most advanced technologies in the world, I also look back to what got me here, and that's all of you," said Timothy. "Your gracious gifts allow so many other students, just like me, to succeed academically and grow as young professionals by alleviating some of the financial stress. The opportunity that WNE has provided me is once in a lifetime. Thank you for helping me become an engineer and for helping many others on the path through college and onto brighter futures."
In appreciation of their intentions to further the student experience and enhance the reputation of the University, the event concluded with a special recognition of the unprecedented generosity of Kevin and Sandra Delbridge. 
"Their gift, which enables dramatic physical and programmatic enhancements to the existing Career Center, boosts the University's ability to deliver on its promise to ensure that our graduates are prepared to be successful in an increasingly competitive and rapidly changing global society," said President Johnson.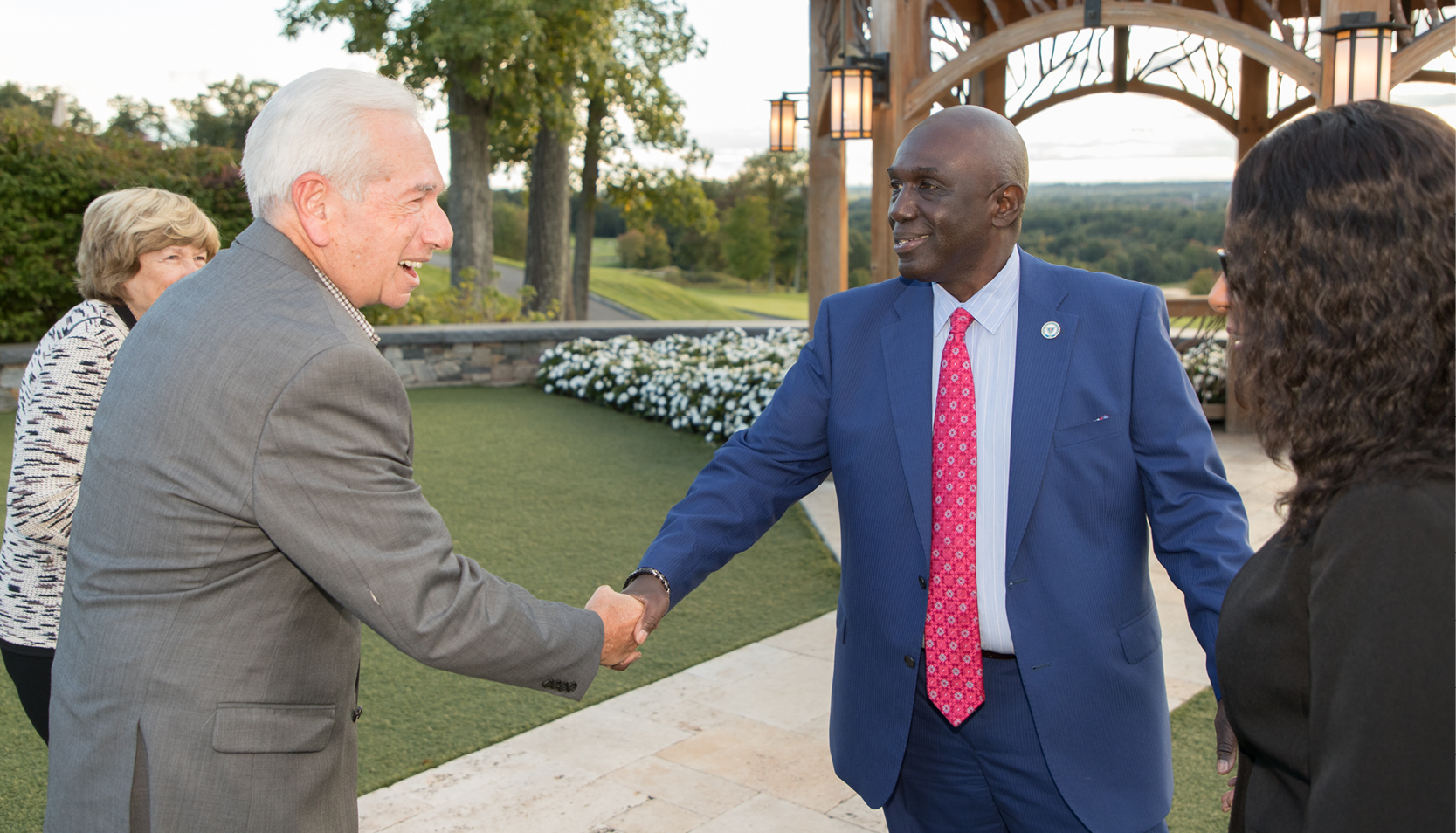 Celebrating the legacy and impact of the Delbridge Family as the University's most generous benefactors and their longstanding hope that their philanthropy might serve as a role model for others, the WNE Alumni Association has established the Delbridge Family Spirit of Philanthropy Award to annually recognize the sustained and significant philanthropic impact of a WNE graduate over their lifetime. The inaugural award recipient will be announced in the spring of 2023.
"Together, we have so much to celebrate," said President Johnson. "Every day, I think about how we can honor our traditions and build on those so we can move this dynamic University into the future. Moving forward means we must embrace a culture of innovation and accept our role in shaping the lives of the students who trust us to prepare them for a future that is unimaginable. As a New Traditional University, we endeavor to harness the possibilities of the future and empower our students to be agile and adaptive learners. We promise to prepare our graduates to be able to reinvent themselves throughout their professional careers and to be able to measure that success in all they do as they go out into the world and become global citizens."
Explore ways to make your impact on the Golden Bear experience at alumni.wne.edu/ways-to-give or make a gift today at alumni.wne.edu/make-a-gift. 
Learn more about the WNE Donor Recognition Societies and the Benefactors' Society Class of 2022 at alumni.wne.edu/donor-recognition. 
View the President's Donor Reception event photo gallery at alumni.wne.edu/photogalleries.