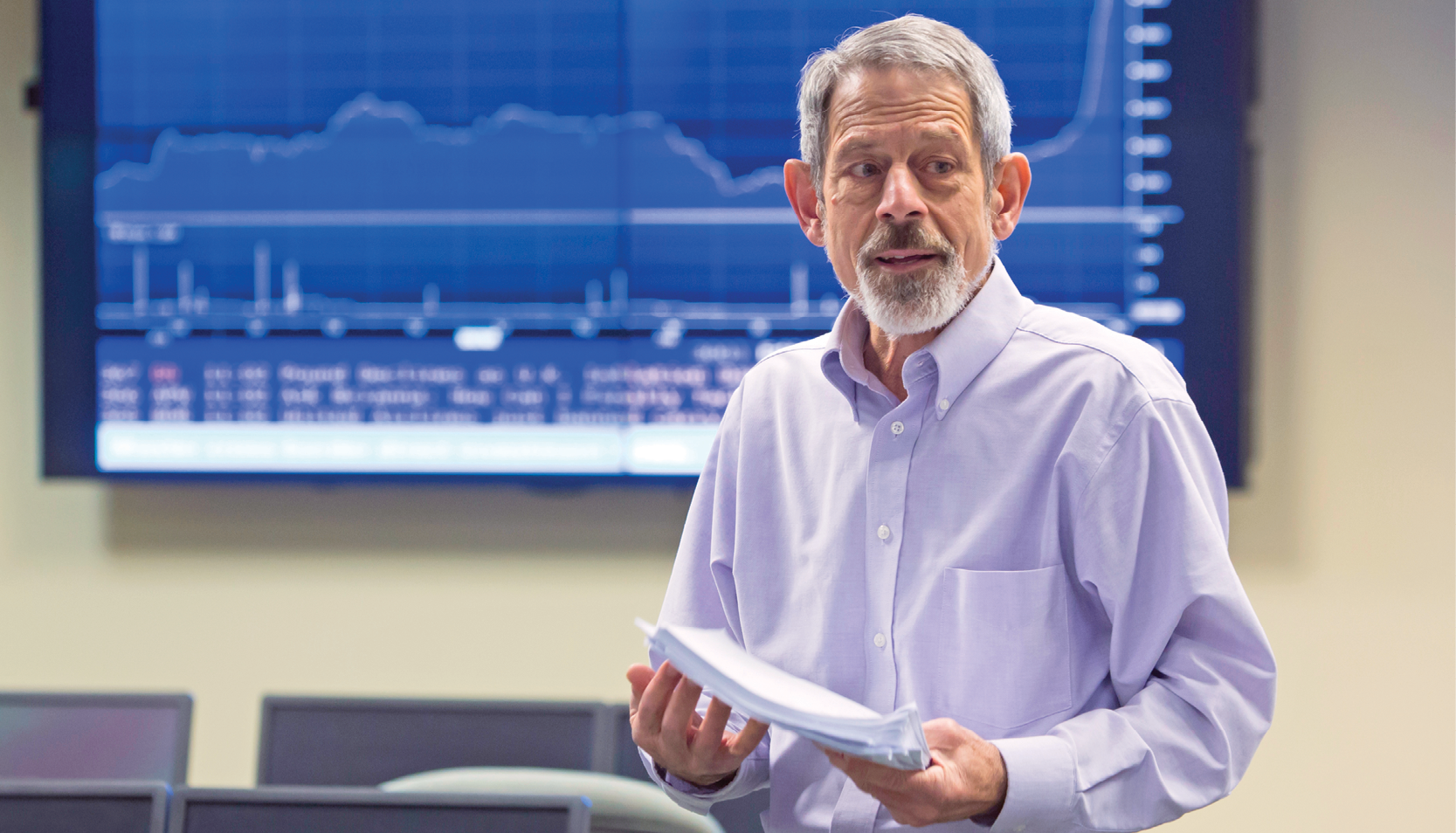 William Bosworth
Professor of Accounting, Accounting and Finance Department Chair, College of Business
Hired in 1988, Dr. William Bosworth chaired the Accounting and Finance Department from 2000 to 2004 and again from 2017 to 2020. He also taught Corporate Finance, Financial Markets and Institutions, International Financial Management, Personal Finance, and Entrepreneurial Finance, among other courses.
During his 34 years at WNE, Dr. Bosworth served on various committees at the University level, such as Institutional Review Board, Faculty Senate, and Faculty Personnel Committee; and at the College of Business level, including the Strategic Planning Committee, Graduate Curriculum Committee, and MBA Admission Committee, among others.
Dr. Bosworth has also been at the helm of hiring new faculty within the College of Business, including many of his former students.
"Dr. Bosworth is literally the foundation of the department because he both pioneered the strategic direction and recruited the personnel for the success of the programs," said Dr. Yong Wang, Chair of the Department of Accounting and Finance.
"Dr. Bosworth is an outstanding instructor and resourceful advisor both in and out of the classroom," Dr. Wang noted. "His expertise has enabled him to teach the entire spectrum of finance courses at both the undergraduate and graduate levels. In his International Finance and Financial Markets and Institutions courses, students enjoyed his inspiring lectures and concurrent events-oriented pedagogy. His knowledge and wisdom enlightened hundreds of WNE students and alumni and guided them in the advancement of their career path over the decades."
Dr. Bosworth is also among the most prolific researchers of WNE's business faculty, publishing 12 academic journal articles since 2000. His empirical research has focused on topics such as executive compensation, corporate governance, and corporate social responsibilities.