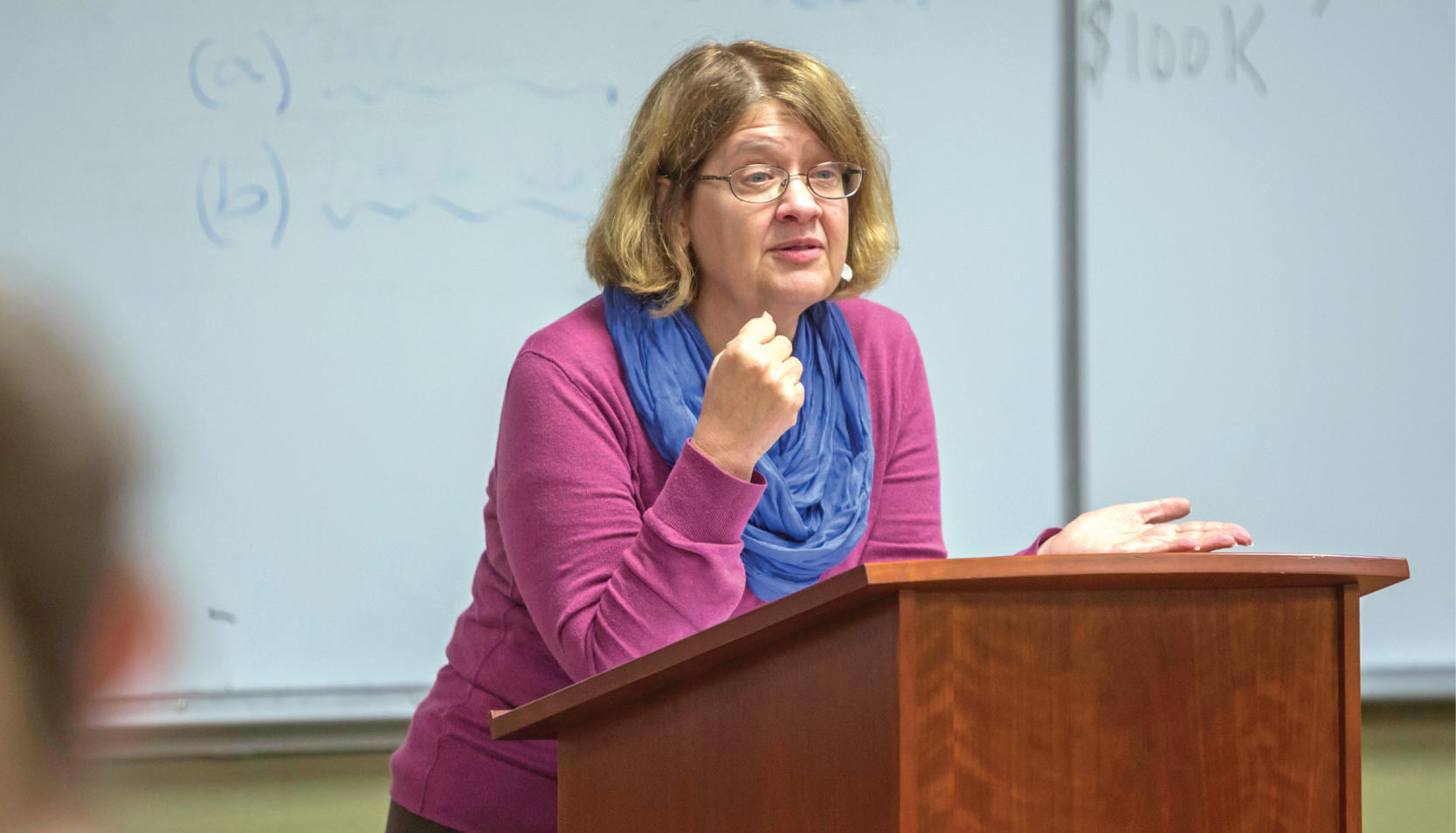 Jeanne Kaiser L'93
Professor of Legal Research and Writing, School of Law
Professor Jeanne Kaiser has been teaching legal research and writing, along with other skills-related courses, at Western New England University since 1998.
"She's a wonderful colleague and person," said Beth Cohen, Interim Dean of the School of Law, Professor of Law, and Director of WNE's Legal Research and Writing Program. "She brings humanity, a terrific sense of humor, and compassion, both working with the students and also with her CAFL work."
Indeed, Professor Kaiser was instrumental in starting the CAFL (Child and Family Law) Pipeline Project to respond to the constitutional emergency resulting from the lack of lawyers available for childcare custody hearings. 
She also serves as private counsel for the Committee for Public Service Counsel, representing parents and children in appeals of child welfare cases. In the course of her work, she won an important case in the Supreme Judicial Court (SJC) of Massachusetts, securing rights to post-adoption contact between parents and their children. She has also served as counsel in both cases the SJC has considered regarding children in the federal unaccompanied refugee minors program.
Professor Kaiser has used her experiences in the child protection arena to create an upper-level simulation course where students play the role of attorney for the state, a parent, or a child throughout the litigation of a case. She has published articles in the area of child protection law, as well as in the realm of legal storytelling.
"Jeanne is everything you would want in a mentor and a colleague," Dean Cohen added. "She will be greatly missed by students and faculty."