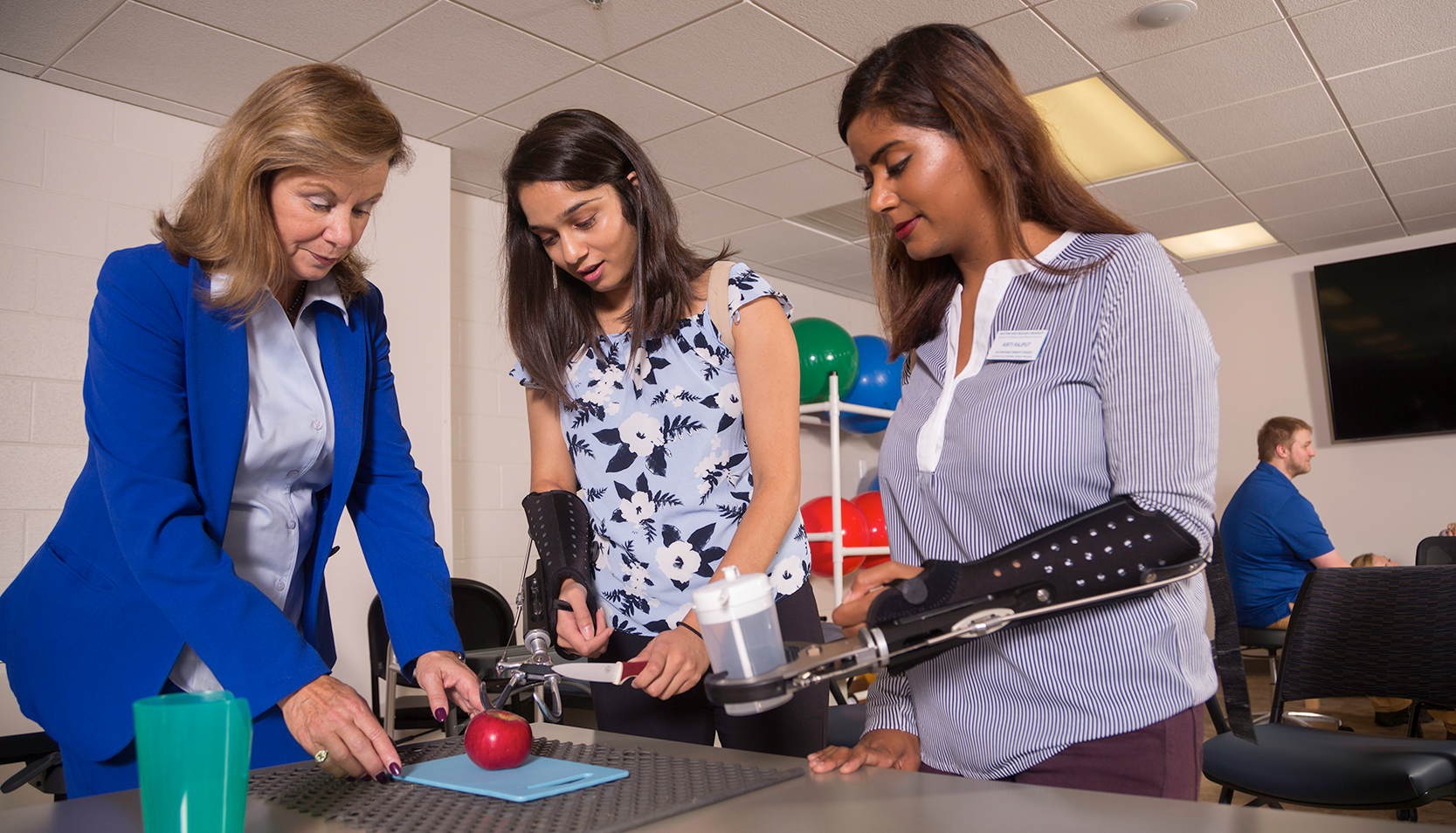 Cathy Dow-Royer
Founding Chair, Program Director, and Professor, Doctor of Occupational Therapy Program. College of Pharmacy and Health Sciences
In 2015, Dr. Cathy Dow-Royer joined WNE as the Founding Chair, Program Director, and Professor of the entry-level Doctor of Occupational Therapy program. It has since grown into a fully accredited OTD program that transforms students into professional leaders, impacting entire populations and advancing community health outcomes.
"We will always be grateful to her for developing the high-quality, innovative curriculum that we provide, and for putting together a such a strong team of faculty and staff," said Dr. Brittany Adams, Chair and Program Director of the OTD program.
Dr. Dow-Royer said she and her team started with a vision to be the first entry-level Doctor of Occupational Therapy program implemented and accredited in western Massachusetts. She initiated the application process to begin the OTD program in the fall of 2015 and assumed full-time leadership of the program in February 2016. 
"Although this vision is now a reality, it could not have occurred without the professional integrity, intellectual dedication, collective competence, and work ethic of the faculty membership and our instructional and administrative support staff," Dr. Dow-Royer said.
Dr. Dow-Royer's extensive professional career as an occupational therapist includes professional practice in the areas of early intervention, children and school systems, adult developmental disabilities, and hand therapy. Prior to coming to WNE, she served as Program Director and Associate Professor in the Occupational Therapy program at American International College.