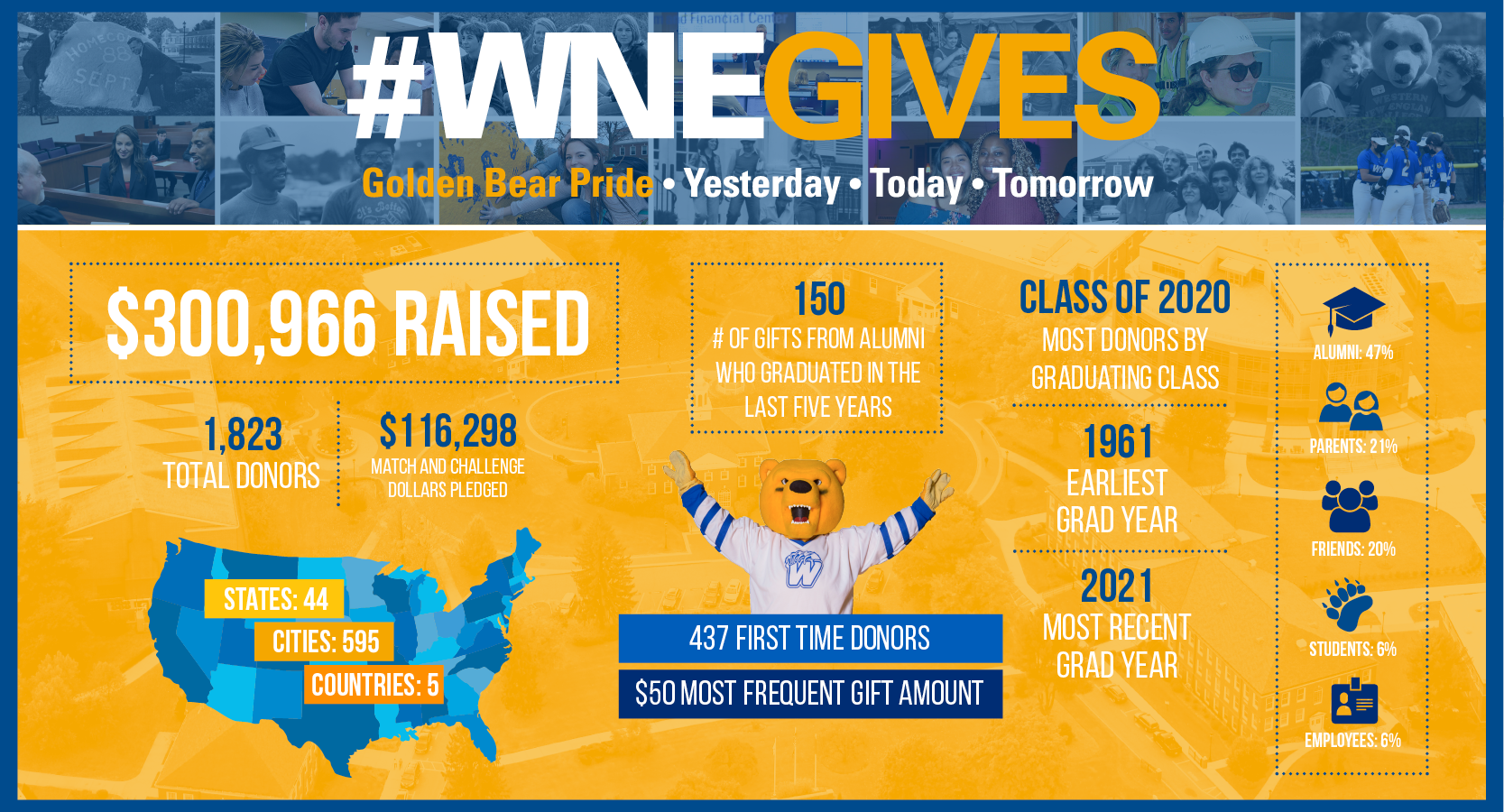 Double the Golden Bear Generosity On Display For WNEgives
By Katie DeBeer
On Tuesday, March 8, Western New England University launched WNEgives, our annual community giving event. Unfortunately, technical difficulties with our vendor caused site delays and prevented many donors from getting through. Ultimately the University made the decision to pause the event until the issues could be resolved.
In spite of these challenges, WNEgives Take 1 raised more than $240,000 with gifts from more than 1,250 donors. In order to ensure all alumni, students, parents, and friends had an opportunity to make their gift, the University relaunched the day on Wednesday, April 27, as WNEgives Take 2.
Hundreds of donors showed up for Take 2, supporting their favorite areas of campus and pushing the combined results over $300,000 raised for the University with gifts from more than 1,820 donors. While the event didn't go as planned, Golden Bear Nation proved that their love for WNE could withstand any obstacle. Thank you to all of the volunteers, ambassadors, challenge hosts, and donors who helped make WNEgives 2022 a success. Learn more and view detailed results at wnegives.com.
For more information or to make a gift to the University, please give online, call (413) 782-1335, or email thefund@wne.edu.