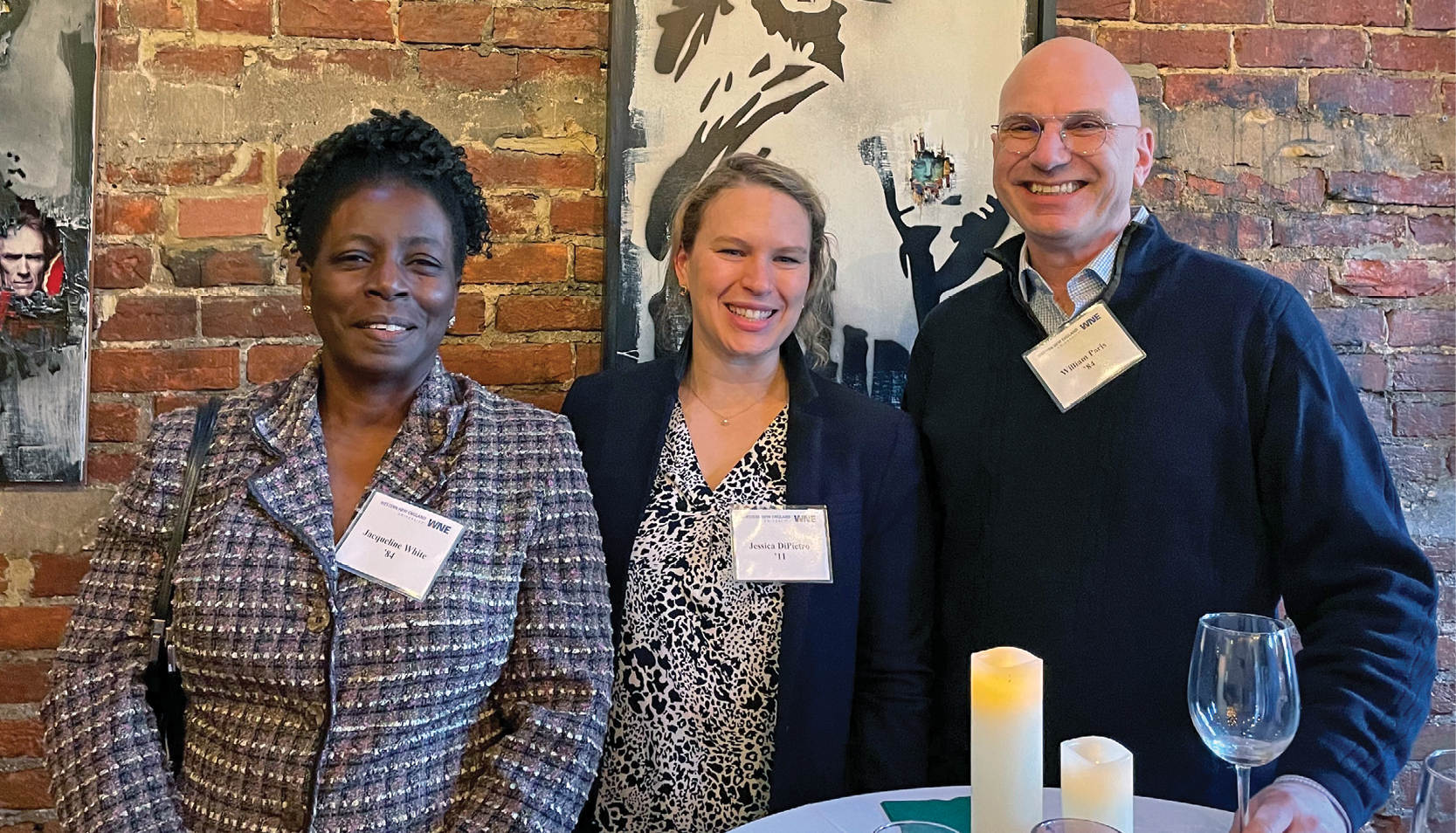 President Johnson Reveals a Vision for the Future with Alumni, Parents, and Friends
By Katie DeBeer
Over the course of the 2021-2022 academic year, President Johnson hosted a series of regional receptions for alumni, parents, and friends to learn about the exciting changes taking place at Western New England University. Golden Bear Nation gathered together in Springfield, Washington DC, Boston, Hartford, and Providence, enjoying the opportunity to network, share favorite WNE memories, and learn about President Johnson's vision for the future of WNE.
President Johnson introduced Western New England University as a New Traditional University that prepares students not only to adapt and thrive as professionals but to discover their 'why' as they find their place in the world.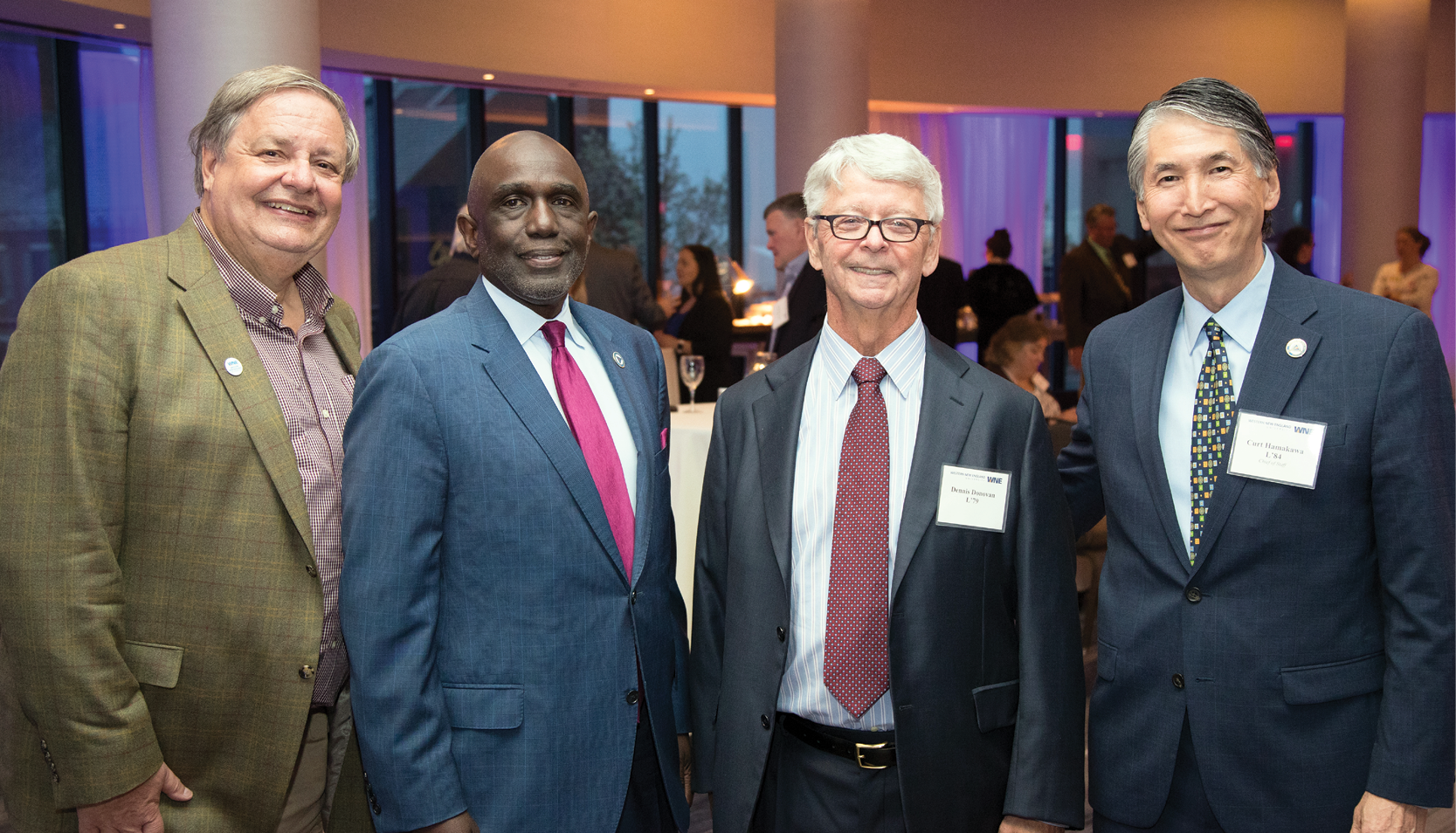 A key theme of Dr. Johnson's remarks was the strength of WNE throughout its history as an institution of choice for students looking to improve their lives and propel their careers through higher education. He shared examples of alumni who have been drivers of change in technology, commerce, and business, and reflected upon the professional success and spirit of generosity of so many alumni who represent the best of Western New England University.
To learn more and view photos from recent events, visit alumni.wne.edu. To inquire about events in your area or opportunities to host future events, contact the Office of Alumni Relations at alumwne@wne.edu or (413) 796-2240.