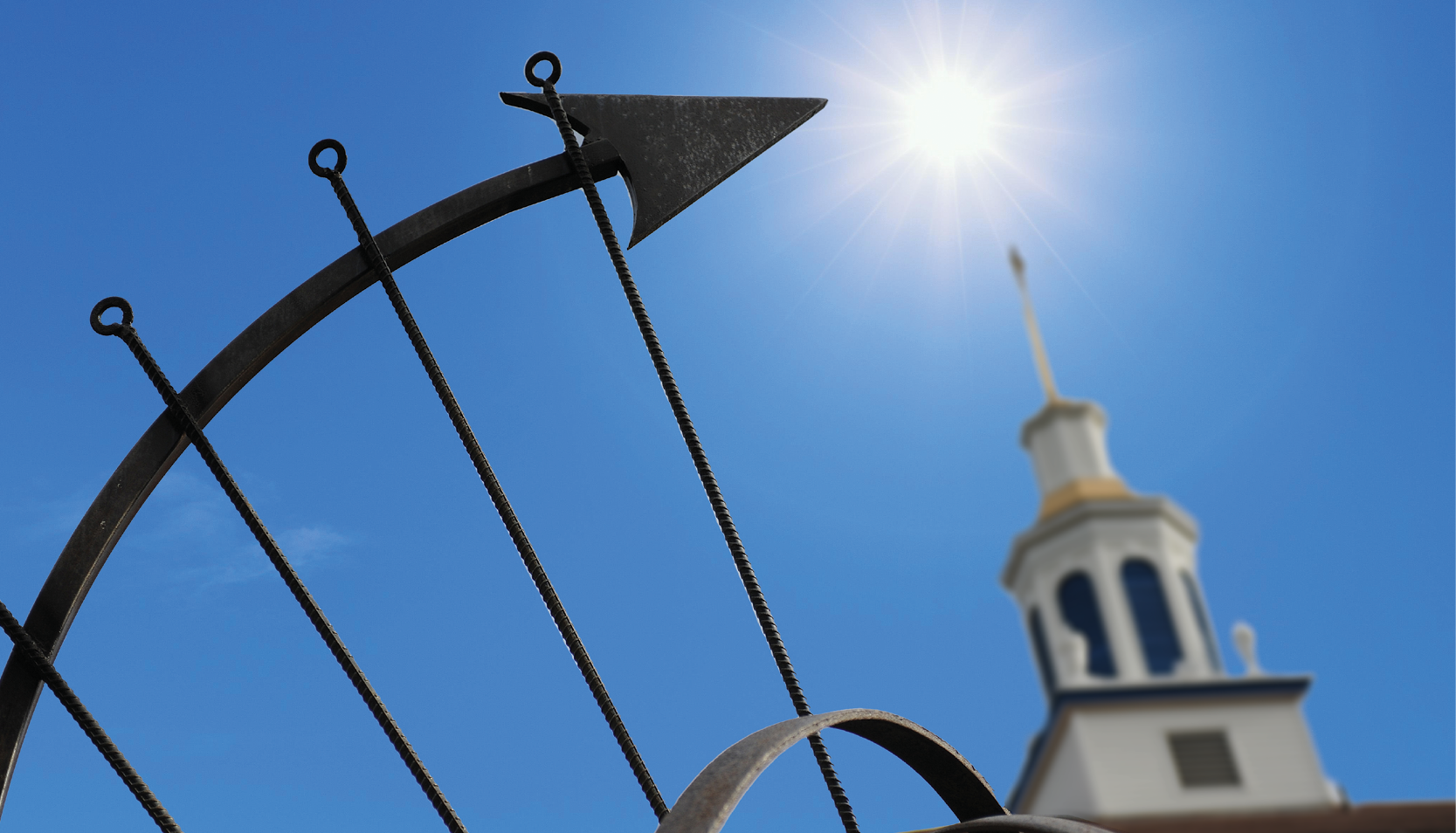 Soaring to New Heights
Campus Innovation and Success Hits a Crescendo
By Alex Lyman '12/G'16
Golden Bears are on the rise and putting their heads together to generate value and innovation. The outcomes are impressive, and it is evident that our campus is more creative than ever and ready to make things happen. 
Here is just a small sampling of the ways our campus community is making a name for itself and making us all proud.
WNE Shines in U.S. News and World Report 2022 Rankings
The numbers are in, and WNE yet again improved upon its standings in U.S. News and World Report.
2022 Best Online Programs #153 (up from #224)
Online Graduate Business Program (Non-MBA) #110 (up from #129)
Online Master's in Engineering Program #79-104
The rankings place Western New England University in the top 10 in Massachusetts for accredited online MBA and Graduate Business programs and in the top three in Massachusetts for accredited Master's in Engineering programs. 
WNE Enters the Metaverse and Flips the Script on Admissions Events
WNE is among the first national universities in the country to explore the use of immersive technology—which includes virtual, augmented, and mixed reality—to give prospective families an inside look at University life. The WNE student-led metaverse took place in February and heralded a new dawn of introducing prospective students to Golden Bear life within a virtual experience.  
"This event is a perfect example of the innovation that takes place in everything we do as a New Traditional University," says Vice President for Enrollment Management and Marketing Bryan Gross. "Coming off one of our largest and most academically qualified incoming classes in University history last year, I am so proud to be part of a team that is constantly willing to try new, future-focused ideas to benefit our students."
Unlike in-person open houses, the metaverse event enables students from around the world to interact with current students for an authentic perspective of life on campus within a virtual experience.
A Rising Star in Aerospace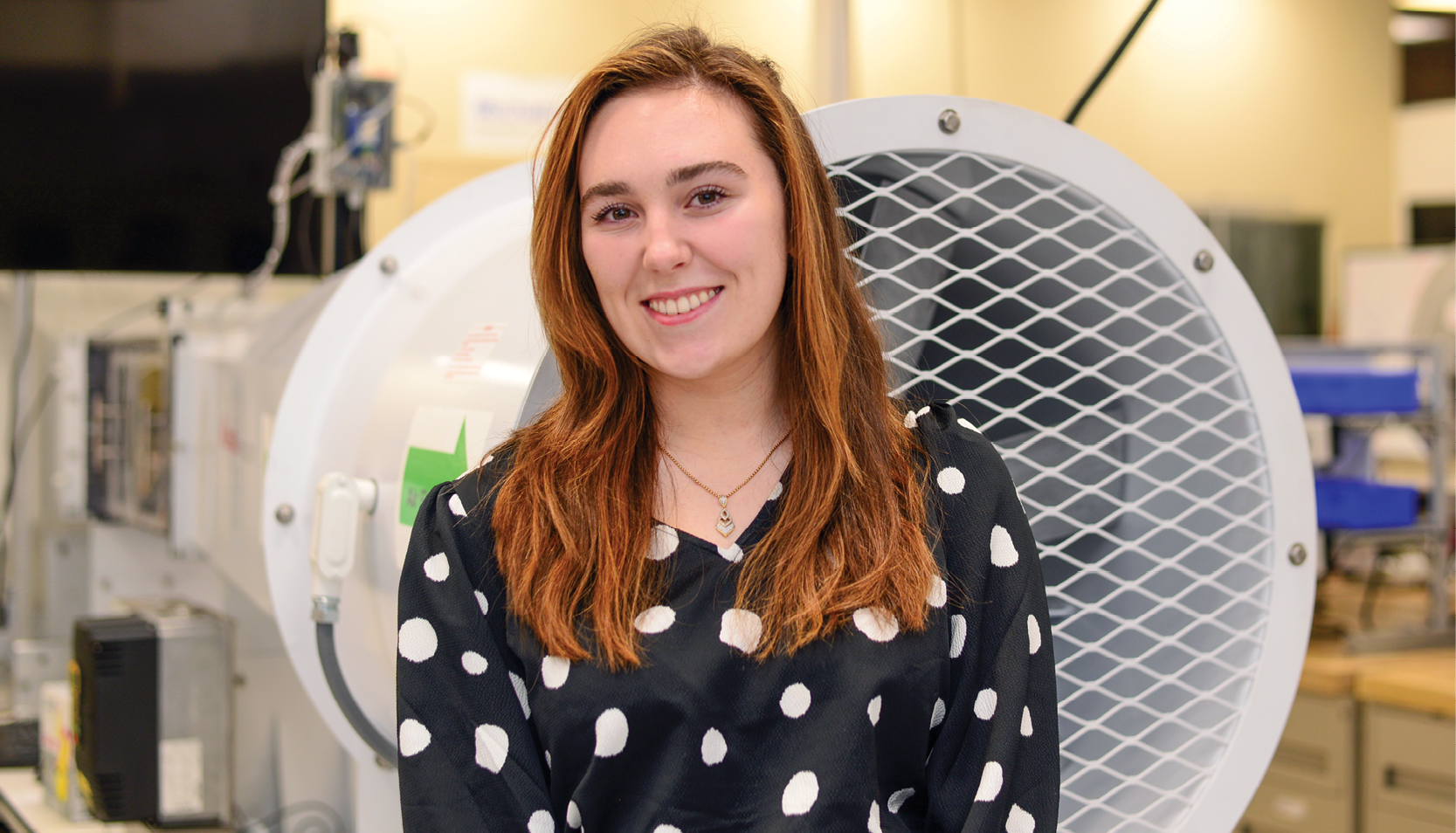 Junior Carly Schneider (Industrial Engineering) was awarded a Brooke Owens Fellowship, a paid internship and executive mentorship program for exceptional undergraduate women and gender-minority students in Aerospace. Selected for her talent, experience, commitment to service, and creativity, Carly will work at Relativity Space in Long Beach, CA, while also benefitting from industry workshops, professional mentorship, and a vast network provided by the fellowship.
Exploring Bioethics Through a Philosophic Lens
WNE received a $1,000 grant from the Council of Independent Colleges (CIC) as an extension of Assistant Professor of Philosophy Valerie Racine's participation in CIC's 2021 New Currents in Teaching Philosophy Institute.
Dr. Racine used the grant to host on-campus and virtual events on current topics in bioethics, featuring a variety of guest speakers, including a special presentation relating to the Ethics of Medical Devices. These interdisciplinary events were a collaboration between the Department of History, Philosophy, Politics, and Economics and the Department of Biomedical Engineering.
Future Occupational Therapist Accepted to Summer Institute 
Class of 2023 Doctor of Occupational Therapy student Anne Wepfer is one of a select group of students from across the country accepted into the American Occupational Therapy Association and American Occupational Therapy Foundation's 2022 Summer Institute of Future Scientists in Occupational Therapy. Program participants will meet with leading occupational therapy scientists to address topics such as possibilities within OT science, considerations when evaluating potential doctoral programs, and career opportunities as a scientist.
MS in Pharmacogenomics Raises Precision Medicine to a Whole New Level 
The College of Pharmacy and Health Sciences has introduced its new Master of Science in Pharmacogenomics program, the only degree of this type in New England.
Pharmacogenomics supports personalized or precision medicine, which explores a patient's genetics, environment, and lifestyle as a way to craft a treatment plan that will best suit the patient. 
Searching for a Cure for Cancer in an Anti-Cancer Drug Study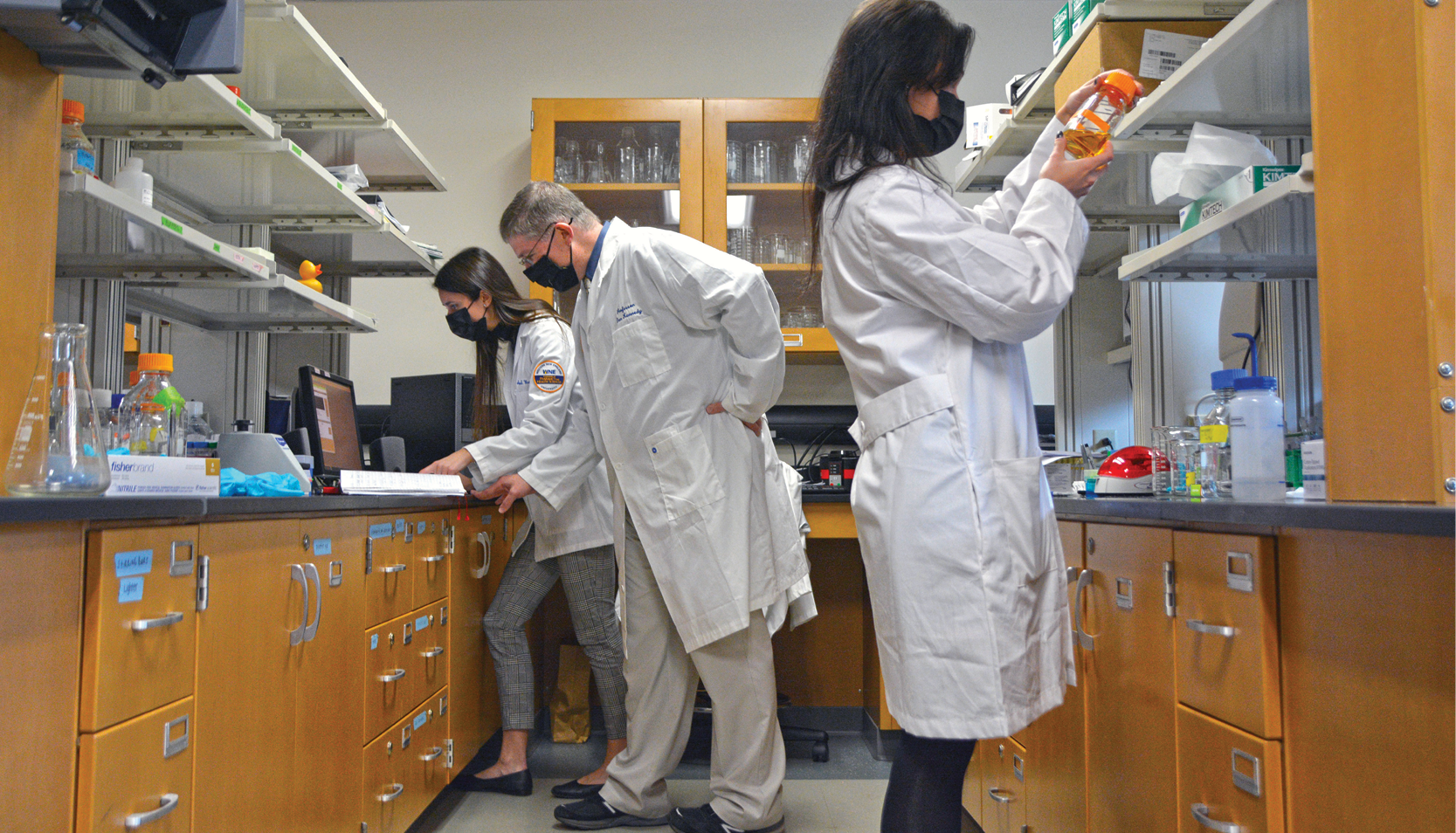 Western New England University's College of Pharmacy and Health Sciences was recently awarded a $300,000 research grant from Quercis Pharma to study the effects of the drugs Isoquercetin and Zafirlukast to determine whether or not they inhibit or treat cancer and other diseases.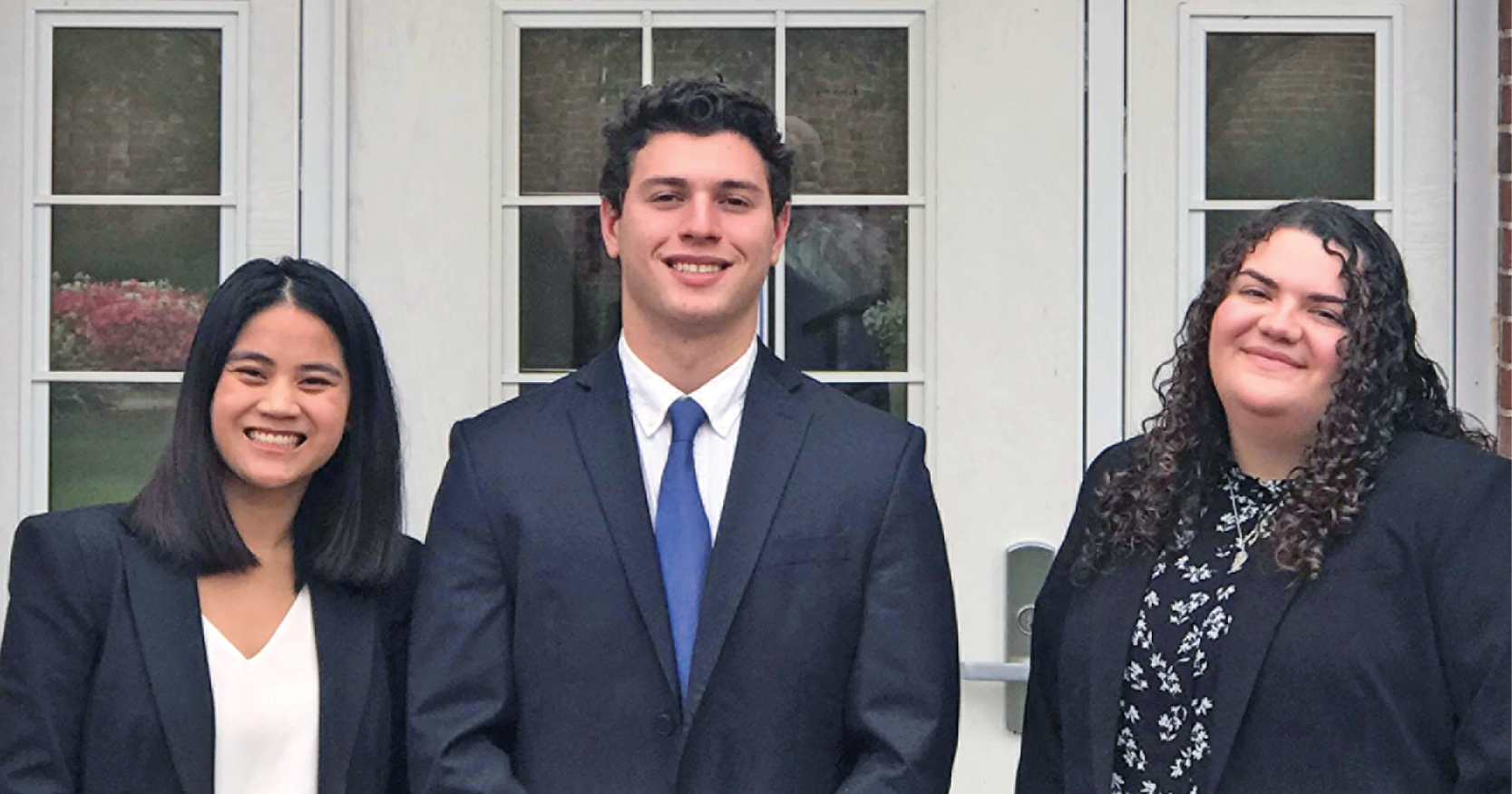 WNE Finance majors Michaela McCormick, John D'Aniello, and Michela Kelley participated in the College Fed Challenge, a competition that encourages students to learn about the United States economy and the role of the Federal Reserve System. They created a presentation of their recommendations for the current economic and financial conditions and defended them in front of a judging panel of economists at the Federal Reserve Bank of Boston.
Closing the Digital Divide in the Courtroom 
The Center for Social Justice is currently developing Access to Technology (A2T) labs in collaboration with community partners to facilitate access to devices, resources, court technology, and ultimately, justice.
'Raspberry Pi' for Everyone
The College of Engineering Honors Program recently launched the Raspberry Pi Club: Computing for Everyone initiative. This program aims to empower students of all backgrounds to explore the computing world through the Raspberry Pi platform. The ultimate goal of this initiative is to empower students to translate their interest in computing into skills that will be useful in the future of work.
Biomedical Engineering Students Score with Scaled-down Medical Technology Device
College of Engineering students have been awarded an Honorable Mention at the 2021 Design by Biomedical Undergraduate Teams (DEBUT) Challenge, hosted by the National Institute of Biomedical Imaging and Bioengineering (NIBIB).
WNE students Allison Lukas, Anna Cichon, and Sara Cunha, under the supervision of faculty advisor Assistant Professor Devina Jaiswal, presented their project "CLOC-300: Coagulation Lab-on-Chip Device."
The device is a low-cost point-of-care blood clotting time (BCT) analyzer that can observe patients during surgery, monitor individuals using blood thinners, or be implemented as an early screening technique for cardiac issues and preeclampsia. The Lab-on-Chip Device can be easily distributed to healthcare systems in developing countries with high mortality rates due to minimal resources, funding, and trained personnel.
A patent search, investigation into the FDA approval process, and market analysis were conducted to confirm the success of this device. In the future, the chip will be made compatible with a handheld device application that will process BCT through imaging software and give direct readout of the results to medical professionals and patients.
Customizable Bioreactor Study to Investigate Dynamic Tissue Cultures
Assistant Professor of Biomedical Engineering Devina Jaiswal received a $16,250 award from MassVentures under their Acorn Innovation Grant program for her project titled "Designing and Testing of Add-on Features for Do-it-Yourself Bioreactor: A Product-Market Fit Approach" and will help her bring her technology closer to market.
Researchers are developing a customizable bioreactor (a mechanism for growing organisms) that allows for dynamic tissue culture of tissue-engineered products as alternatives to allografts and autografts (bone tissue derived from humans). The device will accommodate multiple test conditions and samples to yield statistically sound data for a variety of tissues, a critical feature not currently available in commercial bioreactors.
The device is geared for researchers in biomedical engineering and science who are designing and developing tissue-engineered products or studying disease, repair, and regeneration of soft tissues.
Learn More
To keep up with the latest campus innovations and news, visit wne.edu/news.