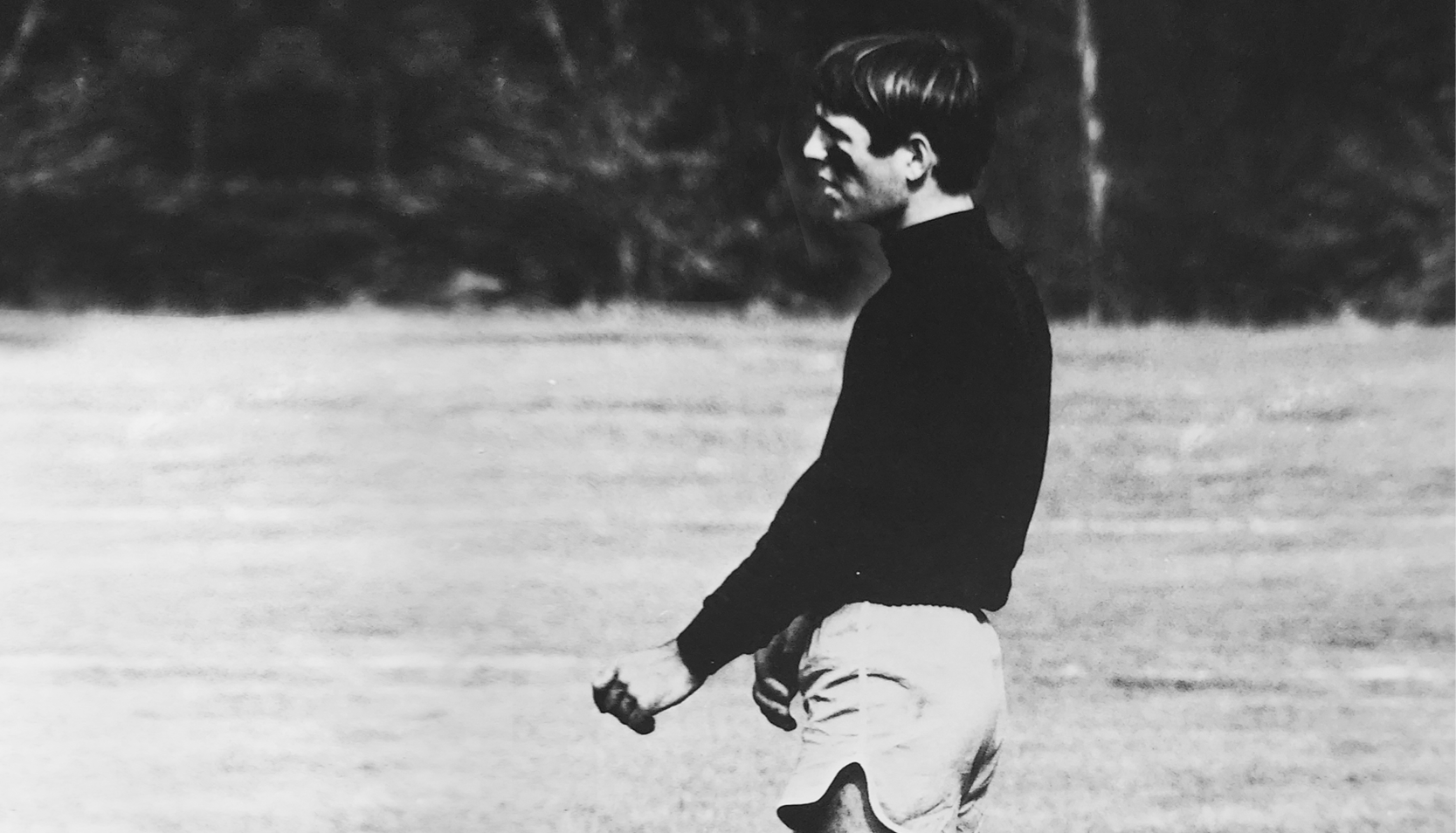 Still Swinging for the Fences
Rich Arrich '73, WNE Baseball and Soccer alumnus, is leaving his legacy on the field and in the classroom.
By Kate Burke
Nearly 50 years after concluding his athletic career at Western New England University, Rich Arrich '73, one of the first two-sport student-athletes in school history, continues to score big for the Golden Bears.
A true advocate for the student-athlete experience, Rich is now giving back to the WNE community and impacting future generations of Golden Bears, both on the field and in the classroom. Through his generous gift, a $400,000 bequest intention, he has developed the Richard G. Arrich Memorial Athletics Technology Fund and the Richard G. Arrich Endowed Memorial Engineering Competition Fund.
"You have to give back to your roots, to your community," said Rich. "I believe we all owe our good fortune to the people who molded us."
Thanks to Rich's support, WNE Athletics will continue to make great strides in technological advancement, impacting both the student-athlete and coaching experience. "The technology that is available to soccer coaches has increased significantly in recent years," said Head Men's Soccer Coach Devin O'Neill. "Securing funds to help us access this technology will help us maintain our competitive balance in our league and in the region."
Though the student-athlete experience and the campus landscape have greatly grown and evolved since Rich's time on campus in the late 1960s and early 1970s, he fondly reflects on his experience and attributes many of his life successes to the educational experience he earned on campus. He credits his achievements to the mentors, coaches, and professors who guided him along the way including his dad, his hero; Men's Soccer Head Coach Bill Downes, whom Rich calls the "legend of all legends;" Archie Moore, who was an interim baseball coach for the Golden Bears and center fielder for the Yankees; Men's Soccer Head Coach Eric Geldart; and College of Engineering Professor and Associate Dean Richard Grabiec.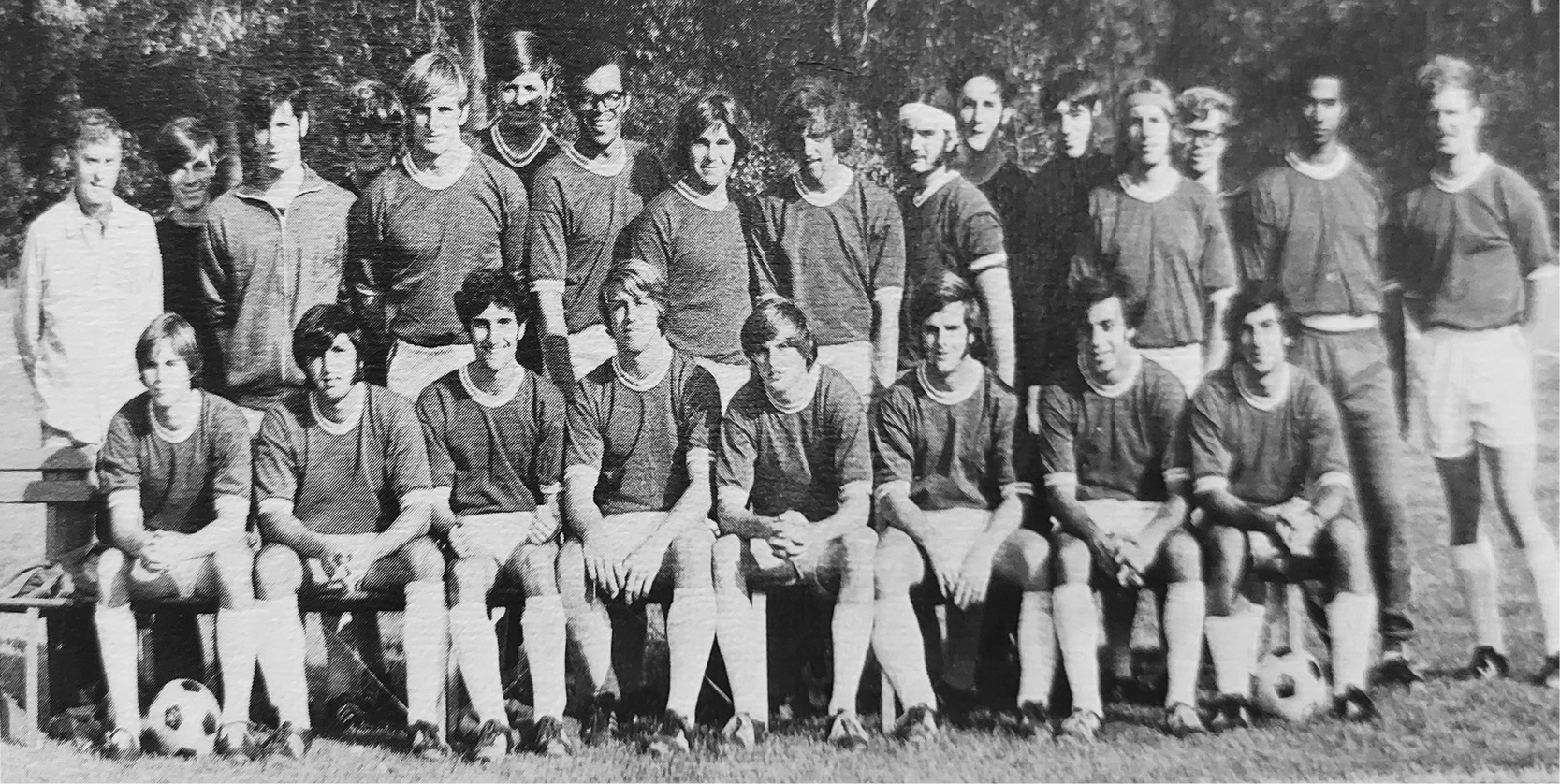 "I am a firm believer in getting the educational experience as close to the real world as possible," said Rich. "That's one of the best things the University has going for it, in yesteryear and today. I am totally indebted to the preparation that the college gave me with special projects and hands-on experience."
Rich encourages Golden Bear student-athletes to enjoy the experience both on and off the field, especially the friendships and relationships formed. "College athletics are some of the best times you'll have in your life," he said. "Athletics is a bond. The experience that playing on a team, or being involved in a club, offers is not nuts and bolts—personalities get involved; it's a great dynamic."
Shortly after graduation from WNE, Rich, a native of Garden City, Long Island, NY, relocated to Ormond Beach, FL, and has continued to swing for the fences ever since. Taking advantage of the warm weather and attractions of the Sunshine State, he learned the ropes of manufacturing and operations in the lucrative sun tanning business in the late 1970s and throughout the 1980s. Through work with companies such as Hawaiian Tropic and Native Tan, Rich developed a robust career in the sun tanning and aloe vera sector. Drawing from his vast professional experiences and applying his engineering background from WNE, he started A&A Aloe in 1995, a successful company he owned and operated in southern California until he retired in 2016.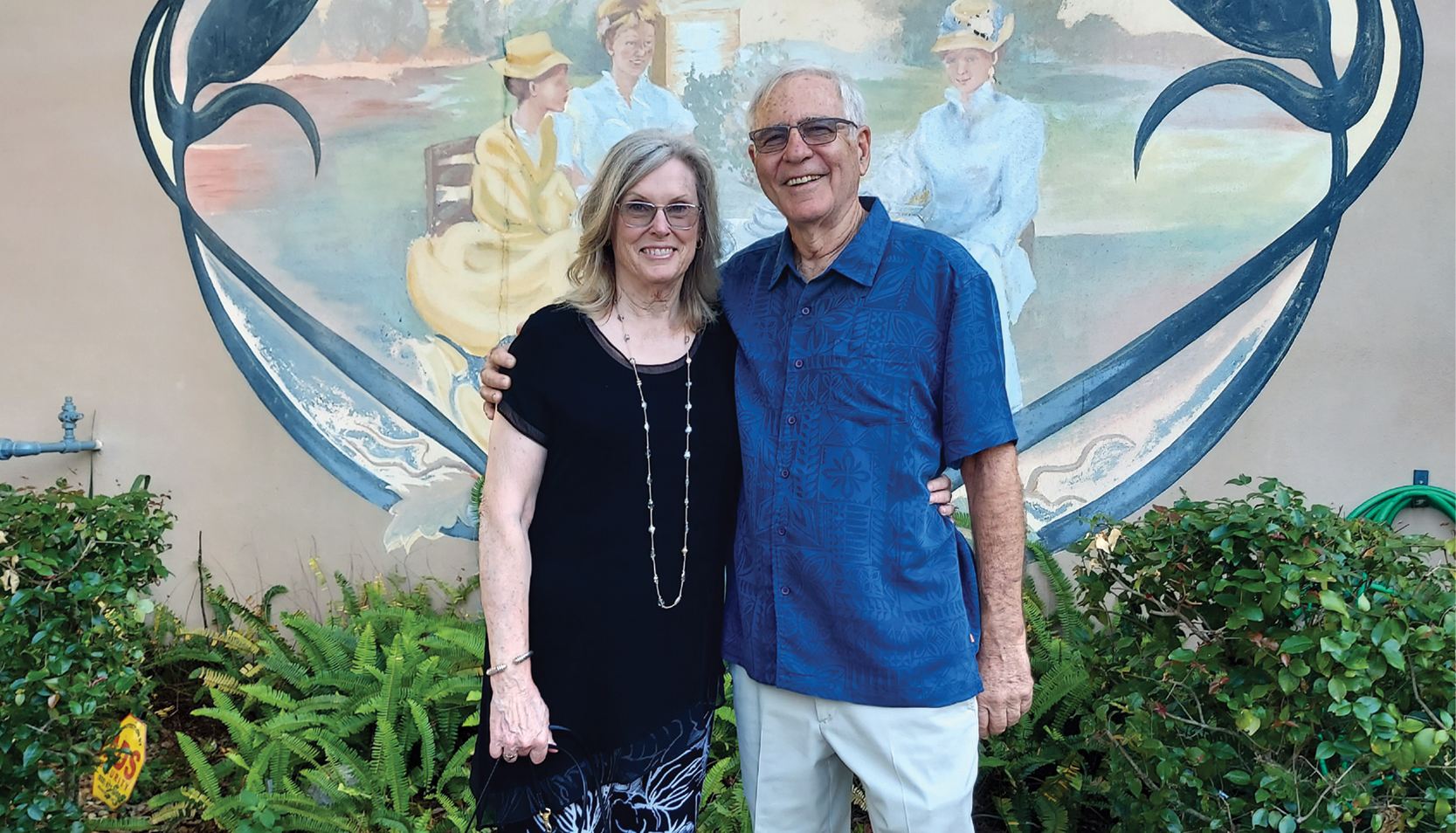 Now enjoying retirement with his wife Kathleen, Rich has maintained the competitive edge he developed as a Golden Bear student-athlete by contributing not only to the continued success of WNE, but also to the development and growth of adult sports programs in central Florida. He has been widely recognized for his efforts, including being inducted into the Ormond Beach Men's Adult Softball Hall of Fame.
"The college experience keeps going on," said Rich, who stays in regular contact with fellow Golden Bear alumni including Danny Boskey '76, Billy Lindsay '77, and Ed Lindsay '78. In addition to returning to campus for events over the years, including Homecoming, athletic events, and golf tournaments, Rich notes that he also gets together with Billy Lindsay every year to go to the Daytona 500.
"It's nice to stay in touch with the University, with the coaches, and with fellow alumni," said Rich. "It's pretty cool to have the connection."
If you are interested in learning more about how you can establish your legacy with the University through an endowed fund, please visit legacy.wne.edu or contact Elizabeth Simpson, Associate Director of Planned Giving, at elizabeth.simpson@wne.edu.
The Richard G. Arrich Endowed Memorial Engineering Competition Fund
This design-competition endowment provides support toward the necessary equipment, supplies, components, and consumables needed for our students to compete at state and national levels. Such competitions could include, but are not limited to, robotics, BajaSAE, innovation and entrepreneurship, green energy, ASME, or other professional organization presentations. The fund cannot be used for travel expenses.

Richard G. Arrich Endowed Memorial Athletics Technology Fund
This endowment provides support toward the purchase and maintenance of safety, learning, and athletic training technology equipment and/or software that would benefit Golden Bear athletes across all sports.