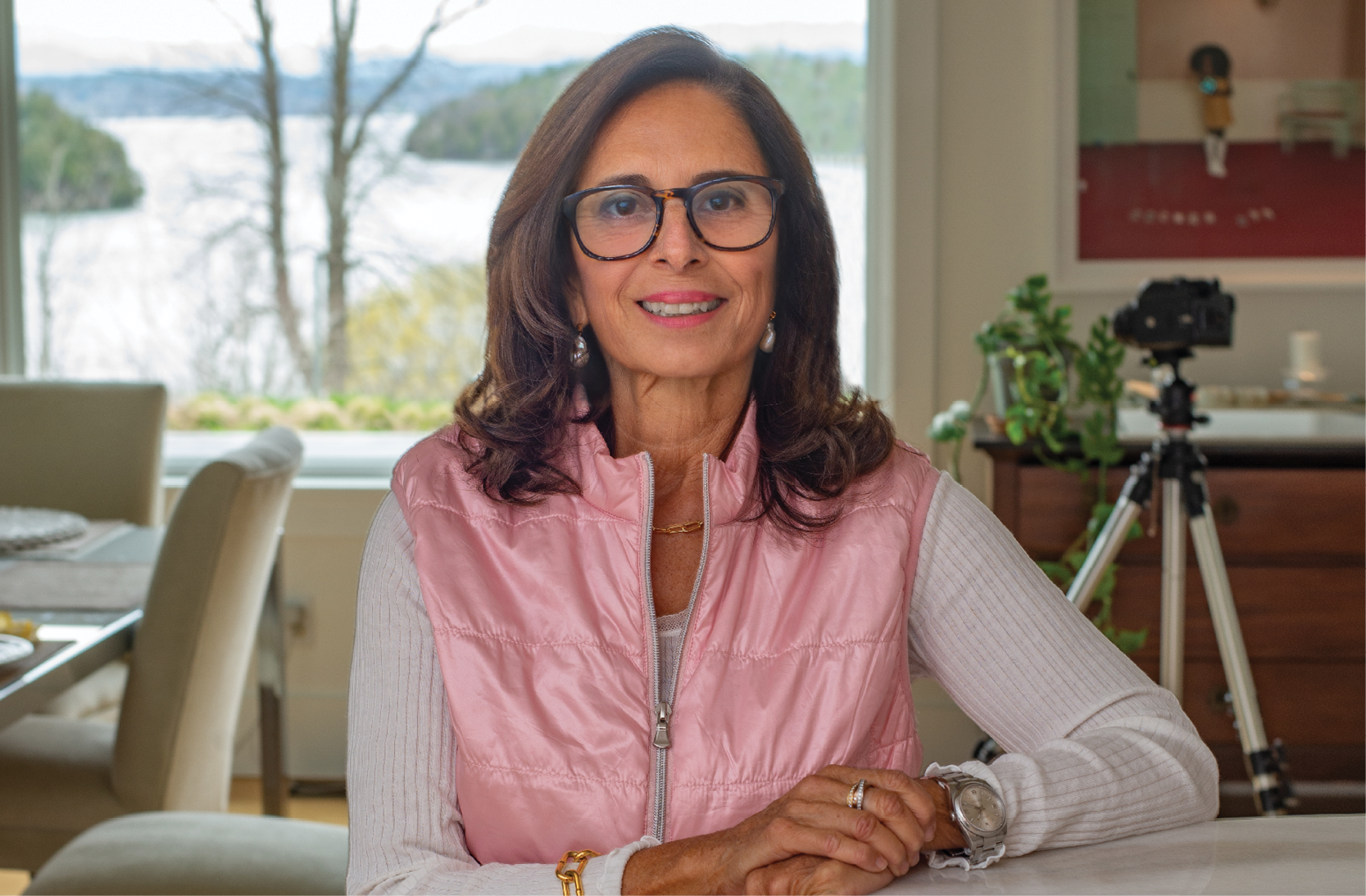 Sheila Barcohana Hollender L'80: The Business of Sustainability
Lawyer turned environmental health advocate Sheila Barcohana Hollender L'80 finds her purpose in sustainability and women's empowerment
By Katie DeBeer
When Sheila Barcohana Hollender L'80 applied to law school, non-toxic feminine care products were the furthest thing from her mind. As a law student, she envisioned—and would go on to achieve—making partner at a New York City law firm and working from an office on Park Avenue. 
But that was just the beginning of Sheila's journey. She would become a leader in sustainability and women's health issues, finding her purpose in businesses that enabled consumers to make healthier choices for themselves, their families, and the planet. 
Growing up in Providence, Rhode Island, Sheila was a hard-working student who loved to read. The eldest of four children, Sheila was born in the United States to immigrant parents from Iran. Her father was a practicing physician, and her mother was a stay-at-home mom, running the household. Education was an important value for both of her parents, and Sheila and her siblings were all strongly encouraged to pursue graduate degrees. 
As an undergrad studying English Literature at Hampshire College, Sheila also developed her love for photography, a passion she would cultivate throughout her life. At that time in the 1970s, sustainability wasn't the hot topic it is today, but it was embedded in the culture at Hampshire and Sheila found a natural connection to our individual and collective responsibility as stewards of our planet. Additionally, she had the opportunity to take some undergraduate courses in law, which planted the seed for the next step in her journey. 
After earning her bachelor's degree, Sheila and a friend spent nine months traveling the world—visiting India, Afghanistan, Pakistan, Greece, Nepal, and more. It was during these travels that she decided to apply to law school—from India—thanks in part to some strong encouragement from her parents. 
Upon beginning her studies at Western New England University School of Law, Sheila found friendly classmates, and knowledgeable and supportive faculty. While some students struggled with the new way of learning and thinking required in law school, Sheila's love of reading made it an easy transition for her. Only one quarter of her classmates were female—they were among a small group of women pursuing careers in law at the time. Even so, Sheila found the School of Law to be a warm and welcoming environment. She especially enjoyed contracts, labor law, and tax law, and she began to envision herself as a lawyer. 
Following her 1980 graduation from the School of Law, Sheila began to work toward making her dream a reality. Over the course of 12 years, she was able to achieve the exact career she had envisioned for herself—Park Avenue office and all. 
Times were very different back then for women practicing law. For example, female attorneys were not allowed to wear pants in court; skirts and heels were required. But Sheila, who was practicing real estate litigation, was fortunate in that she did not experience any gender discrimination as she built her career. 
"I am a very confident person, so it is possible gender discrimination was going on and I didn't notice," she said. Sheila also worked in a smaller firm at the time, which may have contributed to the supportive, encouraging environment. Speaking to her positive mindset, Sheila said, "I try not to let any negative things in, because I have no use for them." Throughout her life, Sheila always tended to shut out distractions and naysayers, focusing instead on what she knew she could achieve. But in her journey to achieving her professional goals, there was no big break moment for her—her success in law was the result of a lot of hard work combined with a little bit of luck, including landing one of Manhattan's bigger landlords as her client, thanks to a family connection through one of her partners. 
Sheila's confidence and positive attitude guided her through those years as she advanced professionally. It was during this time that she met and married her husband Jeffrey, and they welcomed the first two of their three children—Meika and Alex—into their family. As Sheila's legal career was thriving, Jeffrey had launched Seventh Generation, which at the time was primarily a mail-order catalogue selling sustainable products. As the business started to grow, and the strain of Jeffrey's commute between NYC and Vermont grew, Jeffrey asked Sheila to move the family to Vermont to help launch the company.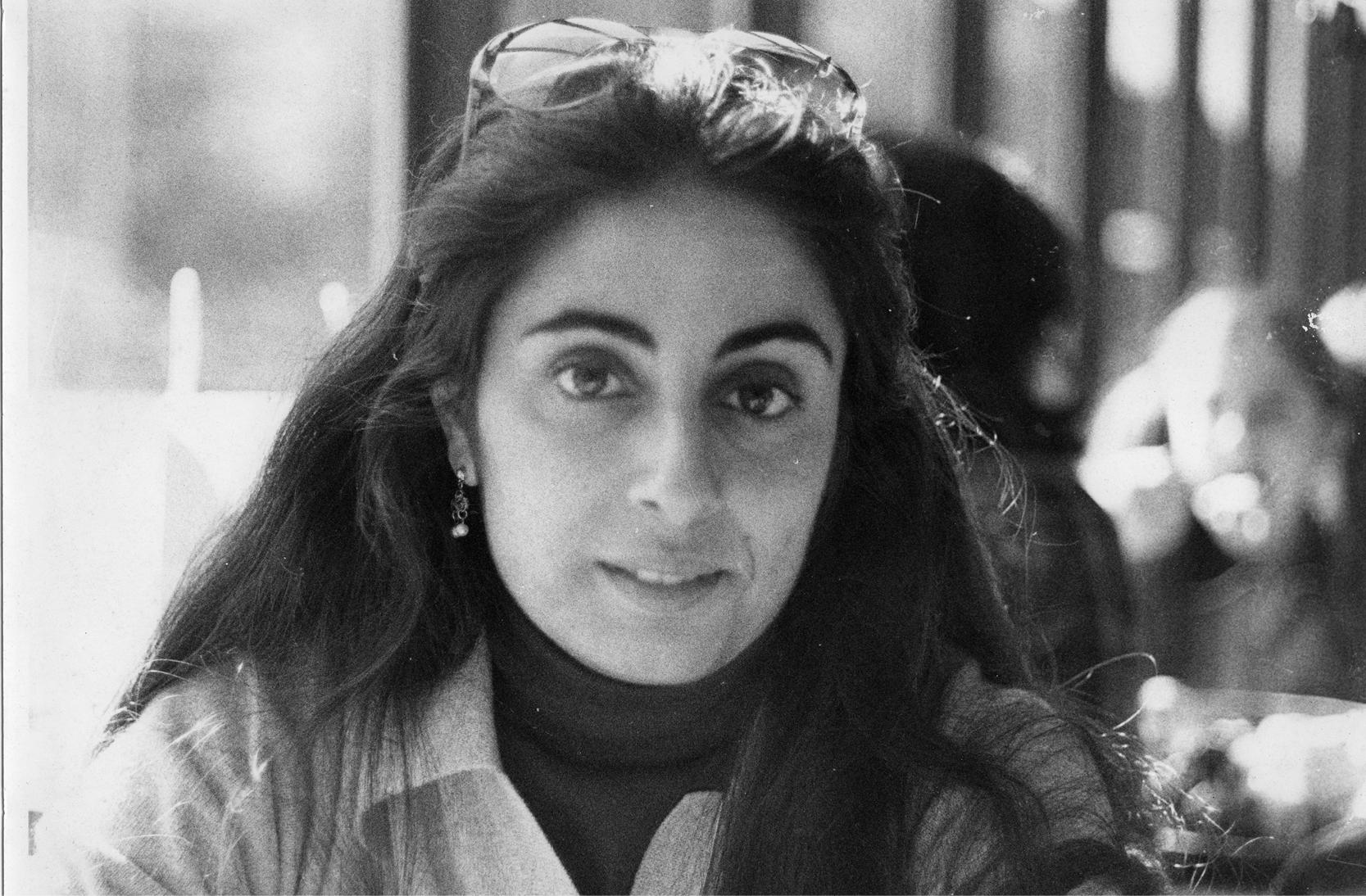 Sheila took a sharp detour from the path she was on when she reluctantly agreed to take a leave from her law practice and move their family to the freezing mountains of Vermont. The experience of stepping away from her legal career and starting over from scratch was difficult. Sheila's whole professional identity was wrapped up in her corporate attorney life, and she did not immediately know where her path would take her in this new place and new organization. 
Sheila initially joined Seventh Generation as part of their catalogue team, sourcing products and putting the catalogue together. At the time, nothing was online—everything was mail order. After three years, they sold the catalogue portion of the company to focus on wholesale, and Sheila stepped away to have her third child—Chiara—and cultivate her interest in photography. In short order, she began to miss the work, so she returned to Seventh Generation in a new role, overseeing corporate giving with a focus on environmental causes that were aligned with the company's priorities. They also acquired a small company that manufactured organic tampons, and through that acquisition, Sheila's role shifted to developing and marketing a complete line of feminine care products. 
"Ultimately, being involved in a mission-driven company surrounded by loving and passionate people gave me a sense of purpose I never fully had in my prior career," Sheila said. Her personal mission was to focus on fighting climate change by developing environmentally-friendly feminine care products for women and girls. Initially, Sheila saw a less lofty mission for herself—creating products that did not harm our children or our health. She thought holistically about the planet and the factors within our control, such as what we expose ourselves and our loved ones to. 
While Seventh Generation is a household name today, it wasn't always that way. "It was a long trajectory; it was 30 years in the making," Sheila said of the company's growth. "It wasn't a popular topic. There was a very small community of people that cared about what was in their laundry detergent." 
In the early days, it was hard to get traction—until Sheila had an idea that would revolutionize the way they marketed their products. "I realized at one point the talking points shouldn't be 'we are trying to create a better planet,'" she said. "We changed to 'we are trying to create healthy people and healthy families and these products are better for you.' We linked it to the personal, and it began to grow." 
Over time, consumer interest in natural, non-toxic, and sustainable products increased, and consumer demand has helped to move the needle for companies that seek to have a positive impact on environmental issues. It now makes smart business sense for big name brands to invest in product lines that appeal to consumers who are interested in natural, healthy products that are better for them and better for the planet. 
But there are also business reasons driving much of the change that has taken place in the past three decades. For example, when Walmart wanted more shelf space, they identified laundry detergent as a big problem with an obvious solution. By reducing or eliminating the water in detergent and instead selling it in concentrated form, containers would take up less space, so they could have more product on shelves. When Walmart started requiring manufacturers to provide detergent in concentrated form, the impact was immense. It wasn't just the mission-driven companies like Seventh Generation that were making these shifts; it was happening across the sector. Changes such as this continue to this day. The new wave of detergent products will be strips, the size of a small bandage, packed in recyclable cardboard containers. These new products are better for the planet, with no water and no plastic involved, and they're better for retailers' bottom lines, with reduced shipping costs and minimal shelf space requirements. 
Major shifts weren't just happening in product; technology was changing too. Sheila credits the many young people who worked at the company at the time for helping Seventh Generation to navigate, adapt, and thrive as technology rapidly changed the way business and commerce happened. 
"When an opportunity knocks at your door, even if it is far beyond the plan you have for yourselves today, don't miss it. Don't be afraid of new roads and opportunities that come your way." - Sheila Barcohana Hollender L'80
Sheila and Jeffrey continued to lead Seventh Generation until 2010, when they separated from the company. It was eventually acquired by Unilever in 2016.
After some thoughtful exploration, Sheila and Jeffrey decided to launch a new company, Sustain Natural, this time with their daughter Meika as cofounder and CEO. They worked together to grow the company, which specializes in non-toxic condoms and organic feminine care products. Discussing the challenges of getting new products on retailer shelves, Sheila said, "The buyers for Walgreens or CVS or Duane Reade are largely groups of older men who think the pink box is the be-all, end-all. Meika did a great job explaining to them why women wouldn't want toxic things in their bodies." As the retail distribution grew, Sustain also launched a direct-to-consumer line, offering additional feminine hygiene and sexual health products. Always with a mind to giving back, Sustain also donated 10 percent of its profits to women's healthcare organizations.
In 2017, Sheila retired—to enjoy life, play more tennis, and advance her personal mission in other ways. She currently serves on the Boards of the Stephen Petronio Dance Company and a family foundation. Sheila has once again returned to photography, and she is enjoying being a grandmother for the first time—a role she began in 2020.
Reflecting on her personal mission and the impact of her work in women's health and sustainability over the decades, Sheila said, "You have to be present in what you're doing, and you have to think about how it affects everyone. You have to think globally about your everyday life."
Beyond the global reach of Sheila's work, her story also demonstrates the possibilities that can be unlocked if one remains open to unexpected opportunities that may arise. Very few people have a completely linear path from campus to career, and part of Sheila's success story is the way in which she was able to adapt and thrive at the various pivot points of her life.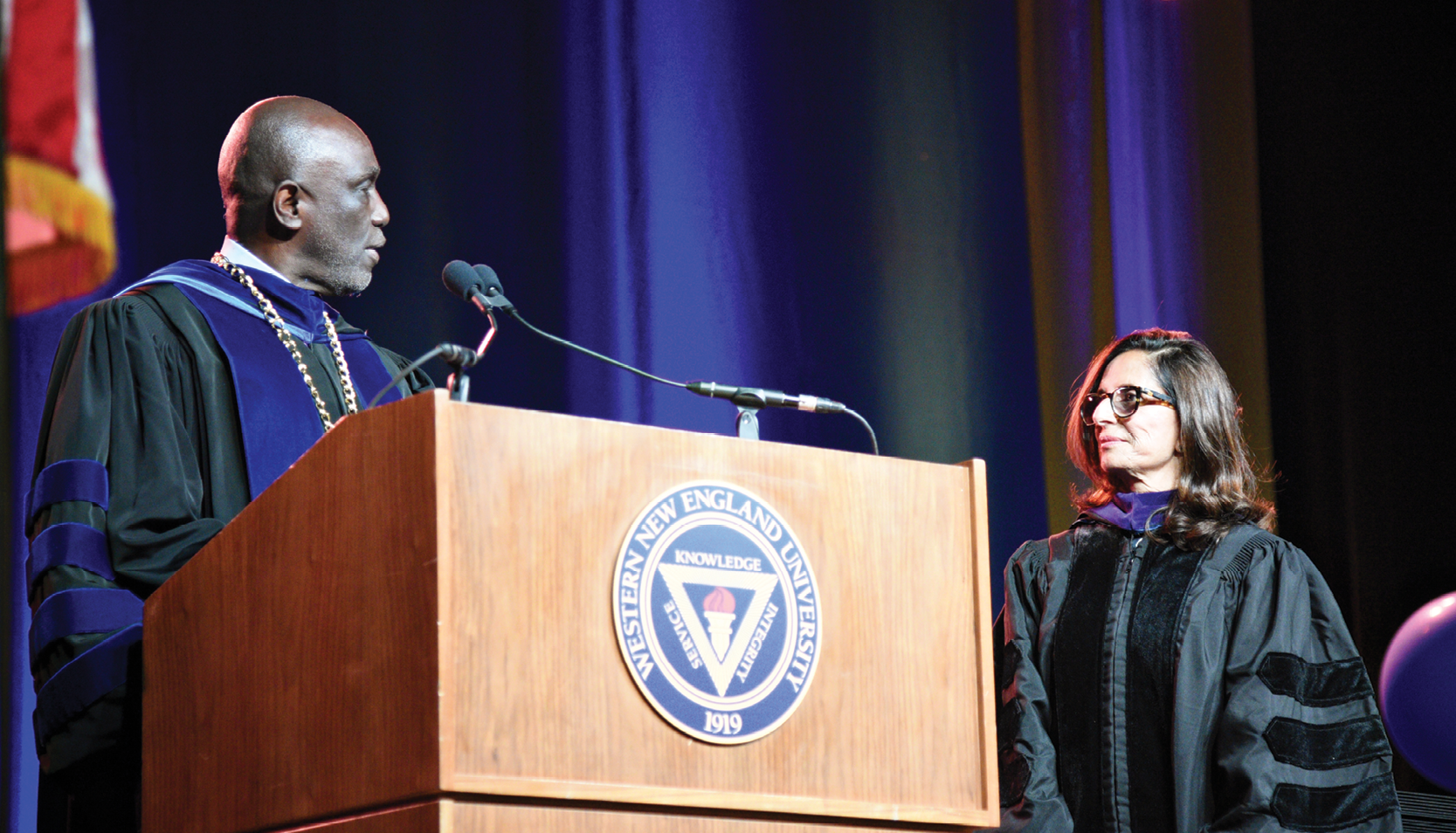 During her keynote address at Western New England University's Graduate Commencement Ceremony on May 22, Sheila encouraged the Class of 2022 to stay open to the unexpected. "When an opportunity knocks at your door, even if it is far beyond the plan you have for yourselves today, don't miss it. Don't be afraid of new roads and opportunities that come your way." She continued, "Be ready to take on the challenges of the future. You can do it because you already have the tools in hand. The unexpected will happen, and when it does, greet it with open arms."