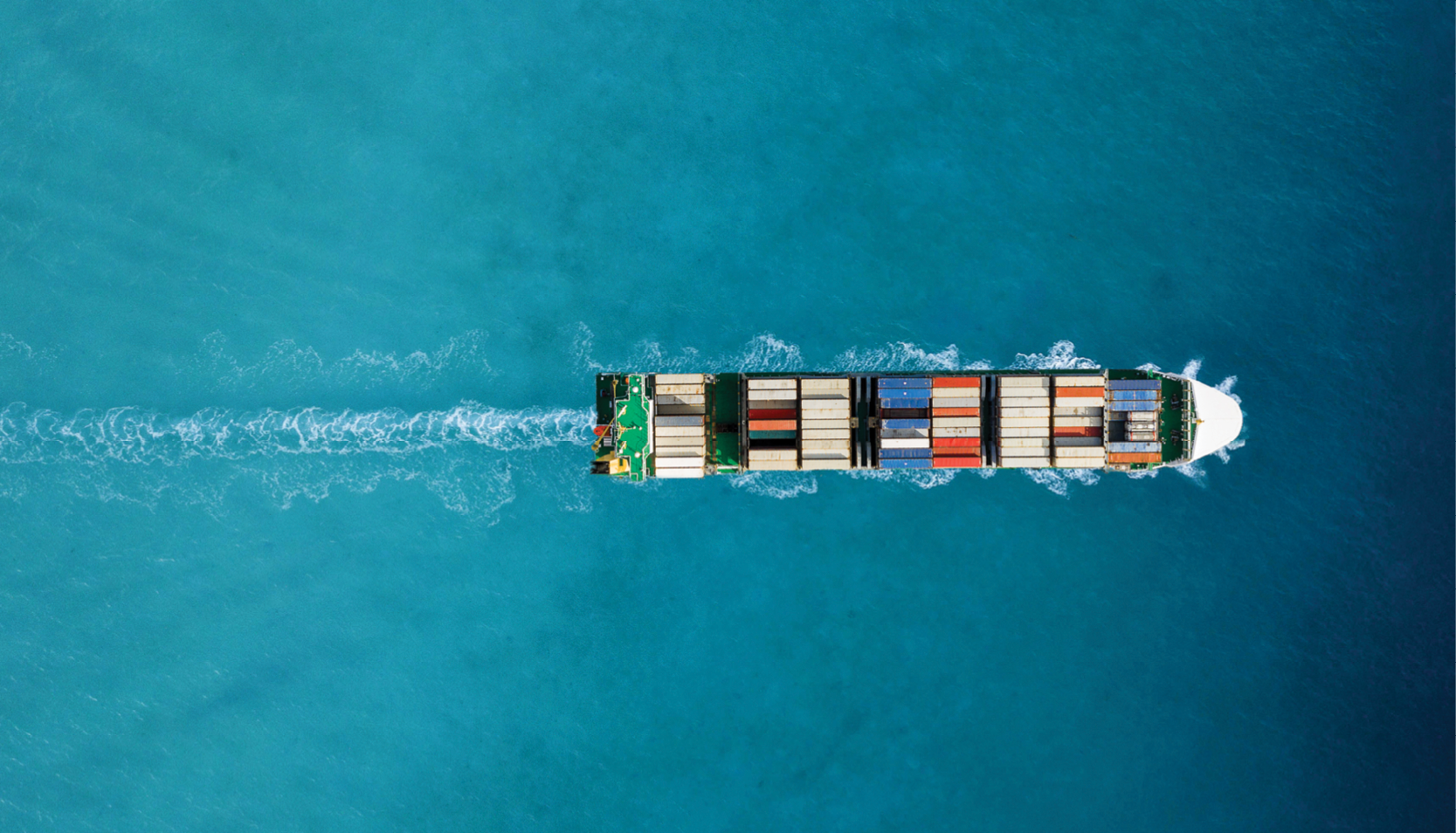 COVID-19 Disrupts the Global Supply Chain
WNE Alumni Find the Solutions to Keep Us in Stock
By Alex Lyman '12/G'16
You've seen it everywhere: empty shelves at the grocery store, higher gas prices and shipping costs, and bottlenecks in the production of computer chips, consumer goods, and raw materials. The breakdown in the supply chain of these products is easily explained by the COVID-19 pandemic, combined with past and ongoing world events.
However, WNE alumni are prevalent among the leaders stepping in to save the day and keep society running. Our alumni are not only committed to being resilient in their roles in critical infrastructure to navigate these issues but also creative, responsive, and agile.
Analyzing the Domino Effect
COVID-19 disrupted the global supply chain at a time when it was perhaps already nearing a tipping point, with increased consumer demands, political strife, natural disasters, and other world events rippling across the international community. When COVID-19 entered the global scene, it complicated an already complex system.
As many in the workforce were exposed to or infected with COVID-19, operations were crippled due to long quarantine and isolation periods. The safety precautions and social distancing used to prevent the spread of the virus cut into efficiency, and there simply were not enough people to get the job done.
Couple that with today's challenges, such as the Great Resignation movement that has burnt-out employees shifting workplaces and industries, and geopolitical unrest with Russia's invasion in Ukraine (which has resulted in drastic fuel hikes and exorbitant shipping charges), and it becomes clear why supply, demand, and costs are suddenly not in sync.
Associate Professor of Industrial Engineering and Engineering Management Seyed Niknam notes that the ultimate goal of any business should be to maximize the total supply chain surplus, which is the difference between customer values, revenue, and supply chain production costs. However, the ways in which companies choose to create that surplus often can be detrimental to their customers.
"With any disruption in the supply chain, most companies in the U.S. choose the easy approach of keeping their desirable surplus by manipulating customer values," says Professor Niknam. "They merely increase the prices and force consumers to foot the bill."
He adds that creative solutions to supply chain disruptions do exist. Academic texts often focus on long-term solutions, but Professor Niknam says that there must also always be short-term options in the discussion in order to create flexible solutions.
Taking Care of Healthcare
Healthcare has undoubtedly been among the hardest-hit industries throughout the entire pandemic, with often limited resources and the added challenge of managing pandemic conditions through protocol and caring for very ill COVID patients, along with a regular roster of healthcare clients.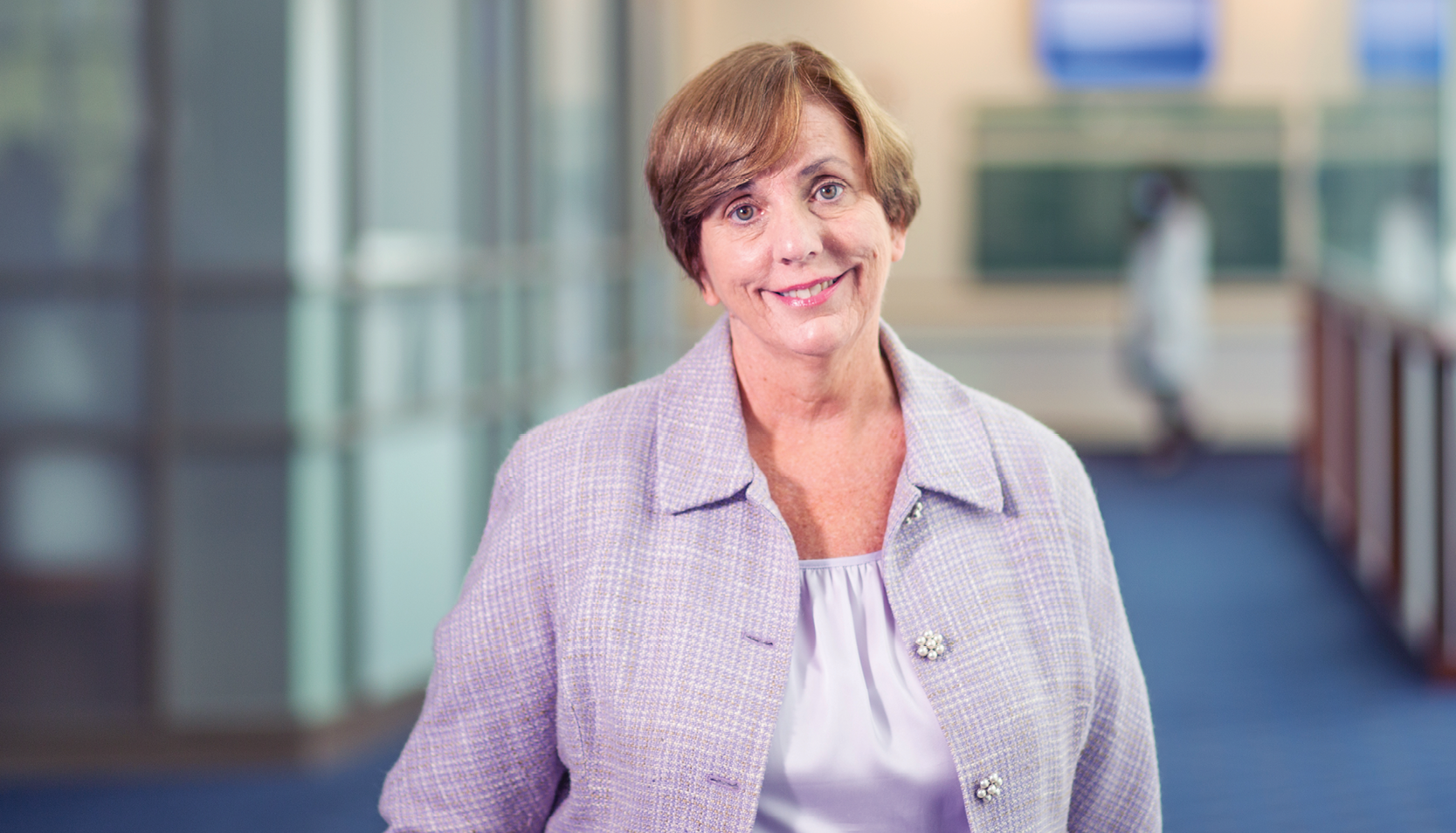 President of Greenwich Hospital Diane Kelly G'01 says that COVID-19 completely changed the face of healthcare. In particular, she points to how reactions to constantly-changing scenarios had to be both immediate and thoughtful, without the typical administrative processes that take place over time, such as assessment of needs, budgetary forecasting, and other planning mechanisms. COVID-19 shifted the mindset of medical professionals to get patients the care they needed however they could, with an eye toward flexibility. 
"Before COVID, our Intensive Care Unit (ICU) capacity was ten beds," says Diane. "Given the complexity and needs of patients, we had to expand our ICU to 24 beds at one point. This was a temporary situation while our healthcare system planned to care for our patients using a strong team approach across the entire system. What has changed permanently is that we have expanded the ICU to now include additional beds that can be easily opened up as a COVID Unit." 
Diane says that being part of a large healthcare system such as Yale New Haven Health helped keep most supply chain issues at a reasonable threshold. With affiliated hospitals spread out across Connecticut in areas with differing numbers of COVID-19 cases, not every hospital in the system had critical needs for supplies and staff at the same time. This meant that both people and equipment could be shifted and transferred to hospitals, often at a moment's notice. 
"I witnessed firsthand how scarce resources can become and how a larger healthcare system has the ability to be highly agile, working together to ensure supplies and staff are directed where they are needed the most." - Diane Kelly G'01
"As I talk about adjusting our hospital operations to manage our COVID patients, each phase of that is dependent on the availability of the right equipment for both our patients and our staff," notes Diane. "This falls squarely in the supply chain environment. This is when having the strength of a supply chain that supports the entire system was critical to our ability to protect both our patients and staff. 
"I witnessed firsthand how scarce resources can become and how a larger healthcare system has the ability to be highly agile, working together to ensure supplies and staff are directed where they are needed the most." 
While the Yale New Haven Health system was able to rely on all of its members to ensure that resources were all in place, they did not forget the smaller, independent hospitals that were struggling to provide the same level of care without the advantages of support. In the same spirit of goodwill and community, both Greenwich Hospital and Yale New Haven Health gladly provided any help they could to these individual facilities so that they, too, could care for their patients. 
However, with so much being unknown about COVID-19, especially early on, Diane's team often still had to find creative solutions not just to supply chain difficulties, but also to provide critical care that kept providers safe from exposure, as well as other patients. 
Greenwich Hospital had to look at its physical resources and determine how to turn any room into one with ICU-capable beds. Glass windows were installed beside room doors so that nurses could always have visual contact with patients. Remote telemonitoring technology was also used to allow staff to communicate with and assess patients frequently. Of course, doctors and nurses still had to enter rooms for treatments that involved physical contact, but by reducing the need for these face-to-face interactions, they maintained a lower risk of exposure. 
Another creative, though unorthodox, way to prevent the spread of COVID-19 was to bring medical devices into the hallway. 
"Our COVID patients were very ill and were on many different IV medications at once," Diane explains. "Each of those medications requires a programmed pump to manage the dose, and a nurse needs to be monitoring those doses periodically. The nurses came up with a strategy of using extra-long tubing so that the computers could come outside the door. This meant that the medication was flowing into the patient seamlessly, but the nurse could have control without ever going in and being exposed." 
In that same vein, the Yale New Haven Health system made a point of recognizing and trying to meet their own needs when help was unavailable. For example, when the entire country was struggling to find hand sanitizer, their pharmacy department partnered with system supply chain staff to begin making and dispensing enough hand sanitizer to meet the need of all affiliated hospitals. 
Equally important for success was total transparency from leadership. There was no playbook for dealing with COVID, and with information changing so frequently, it was difficult for hospital administration to advise their staff. 
Diane says that she did not hide the uncertainty and empowered everyone to make decisions and work through challenges as best they could. 
"I don't recall facing a situation when I had so few answers for our staff," she admits. "Honesty proved to be the right strategy. It brought us all together as a team. We learned together, had many sad days together, and saw great progress together." 
Putting Food on the Table
In this post-pandemic climate, as we head to the grocery stores in search of our favorite pasta and proteins, we are finding that if there isn't a shortage in a particular food category, there is at least a lack of choices.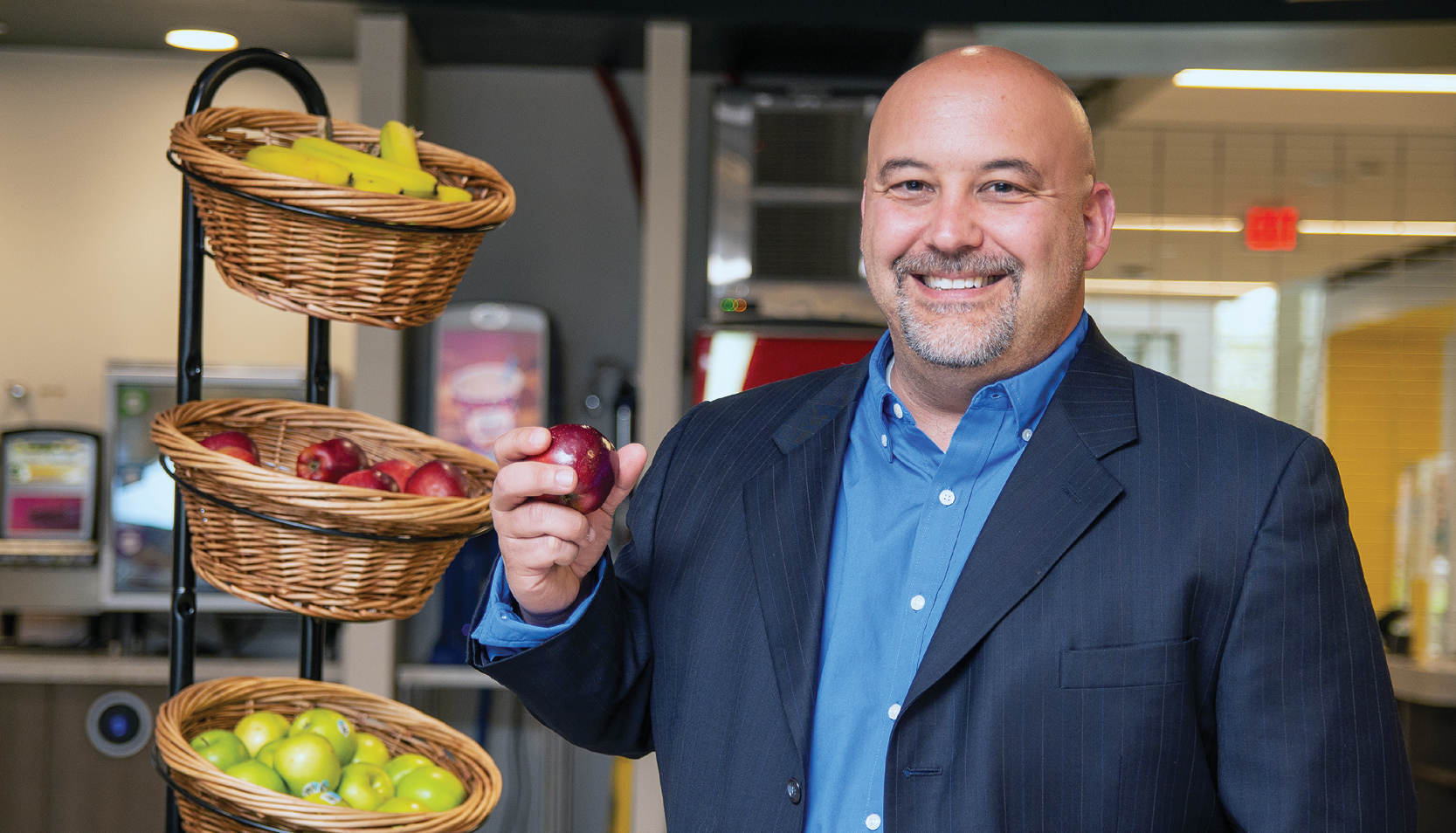 George Semanie '99 is seeing firsthand how the supply chain affects food markets, and he says the scaling of commodities is one of those consequences.
As a National Buyer for C&S Wholesale Grocers, George and his team mainly work with produce suppliers such as Fresh Express, Dole, and Driscoll's Berries to negotiate costs and availability of products for customers.
Labor shortages during the pandemic have been the most obvious problem that George has observed in his work and is one that has created a snowball effect. The ability and willingness of employees to work in person during COVID-19 was and is crucial in both the production and distribution of all food products. 
"Our processes take place in warehouses—you cannot be remote," says George. "Selectors and receivers have to be in the facility to select the product, palletize it, and load it onto the truck. Drivers need to be available to get the product from the farms to the warehouse, and then from the warehouse to the stores. Without those workers, some service levels and timeframes have been delayed." 
To stay on top of delays, George has learned to shift his buying habits to accommodate these difficulties. Most produce items have a limited shelf life, and in the winter, when most produce is out of season, it must be transported from farther away to George's New England clients. 
"Our on-time and on-hand freshness really shrunk," he notes. "We had to shorten how much time we would allow for a product to be in the facilities. Plus, the farmers and the suppliers have had their operations challenged, so they might not have enough products for us to purchase. So, our buying habits have had to change." 
With fewer products being shipped daily, it also means that warehouses have to focus on key popular items, rather than variety. 
"Our on-time and on-hand freshness really shrunk. We had to shorten how much time we would allow for a product to be in the facilities. Plus, the farmers and the suppliers have had their operations challenged, so they might not have enough products for us to purchase. So, our buying habits have had to change." - George Semanie '99
"Pre-COVID, you may normally have seen a variety of products available," he says. "Where now, we are scaling some of them back to make sure we're getting the key items out to the consumers."
George says that working in an industry that provides necessities to people and families does add a bit of pressure to his shoulders. The stakes are high, and he is a key component in feeding the country.
"The role is challenging," he muses. "We have to make sure that plates are full and refrigerators are stocked. Being part of that has been really fulfilling, knowing that consumers can still go to the grocery store and find whatever they need."
Keeping Our Eyes on the Satellites
You might be surprised to know that the supply chain issues being experienced by aerospace juggernaut SpaceX are increasingly relevant to the average person.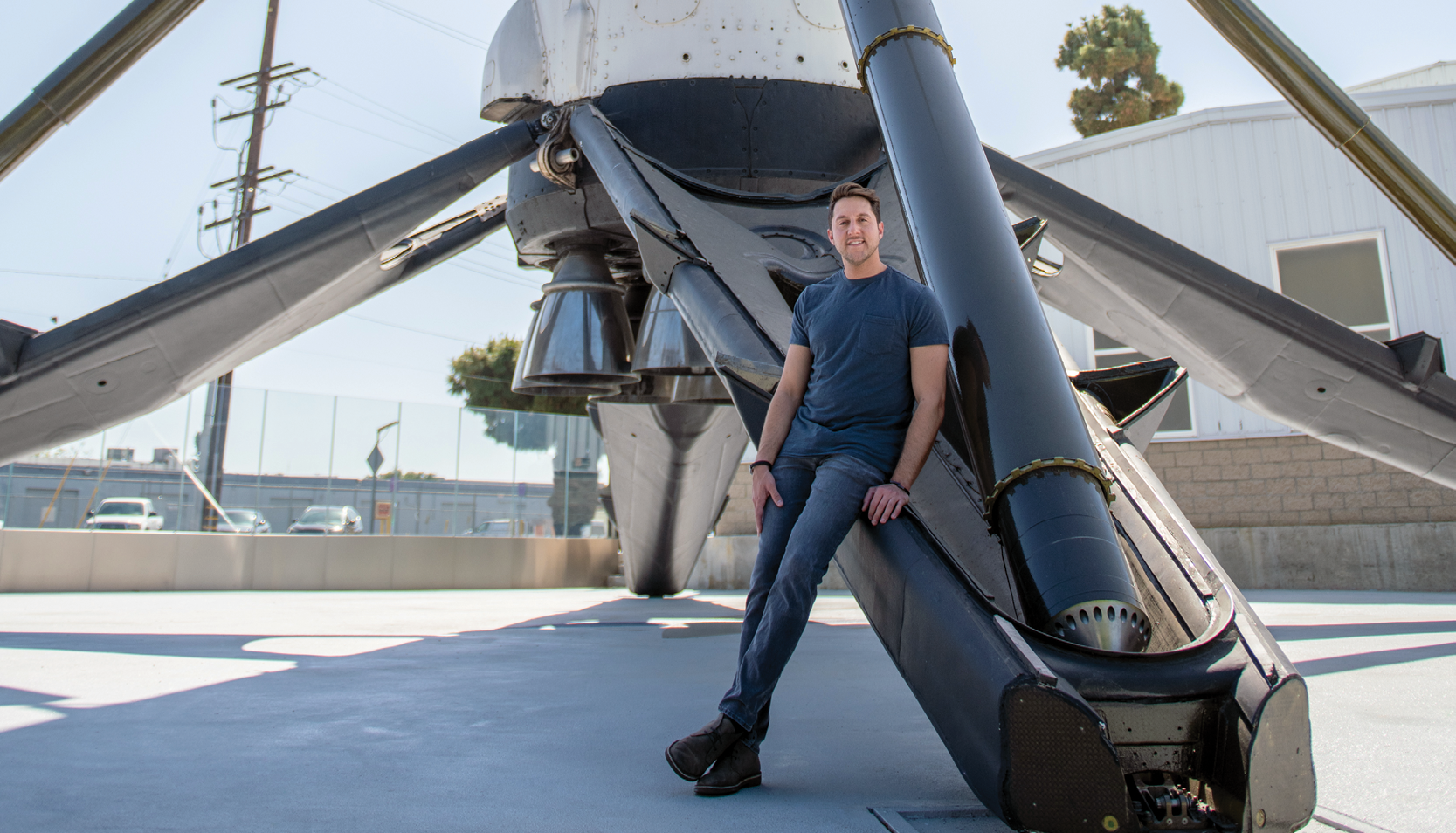 According to Global Supply Manager Nick Massa '13, SpaceX actually has exceedingly important functions outside of space travel, albeit ones perhaps less known to the public.
For example, Nick works on private satellites that serve a critical need: to provide secure communication for the government and military. While much of his work is proprietary, and therefore classified, these satellites are essential to protect homeland security.
Another SpaceX satellite program, StarLink, is working to provide broadband internet globally to underserved communities in order to offer consumers a choice in where they get their internet. Aiming to be a more affordable option, StarLink has the potential to make a dent in closing the digital divide. 
With classified work in government communication and contributions to the greater good via satellites, a break in the supply chain could very well have significant impacts beyond SpaceX's ability to operate normally as a visionary. With such relevance, it is clear that SpaceX cannot ignore these obstacles. 
With all of this in mind, Nick's work comes with its own high stakes. He manages teams of sourcing managers responsible for taking the satellite components, from machine parts to electronics, and getting them scheduled and sourced to different suppliers, ensuring contracts are negotiated and parts are delivered on time to proper specifications. If Nick and his team cannot get the job done, the entire process—and project— falls apart. 
The challenges Nick has faced include the lack of available precious metals that make up crucial satellite parts, significant price fluctuation of such goods, and constantly changing lead time needs. Because of this, he has had to shake up the way his supply chain operates. Now, Nick and his team do most of that legwork themselves to ensure they always have needed materials at the ready. 
"Because the lead times of raw materials have been so prone to fluctuation and increases in price, what we do now is determine the amount and types of raw metal we need, procure the material directly in advance, and put it on the shelf for future use," Nick says. "We will then provide that material directly to the vendor for machining. 
"We control the cost so we do not have to suffer through so much price fluctuation over time. However, there is an increase in overhead in the amount of work it is for my team to go through that process for many hundreds of parts." 
However, when purchasing supplies in bulk long before they were needed, it became apparent that SpaceX did not have the space to house so much product. So, an agreement was made with material vendors to hold on to the materials in their warehouses until SpaceX was ready for it. Overall, this reduced the risk of a lack of materials to move projects forward. 
As Nick notes, SpaceX has its reputation behind it and plenty of cash to change the game, but that is not a common experience among most companies. 
"It is more of a challenge for smaller companies," he says. "We can really use our weight as a company to negotiate more favorable terms. A small company has absolutely no recourse and is at the mercy of the fluctuating market conditions for electronic components." 
That's not to say that SpaceX has it easy. With a big name comes more pressure to be competitive, regardless of the supply chain landscape. Other companies are hot on their heels, and SpaceX is unwilling to give up any ground. The result is constant reinvention. 
"SpaceX's superpower is that we will always be redesigning applications to optimize a little bit further," Nick says. "That is the culture of SpaceX. People do try to steal our technology, so the way we combat that is to keep innovating so fast and so often that they cannot keep up with us." 
Thriving in Volatile Times: Golden Bear-Style
Larger global events will always have effects on a micro level—and when it comes to the supply chain, everyone from the largest corporations and family-owned stores right down to base-level consumers will feel those ripples and need to respond. 
The solutions are always out there, and Western New England alumni have been primed and prepared to find them. As we honor tradition and embrace innovation today, we realize that this is something we have always done and is a core part of who we are. 
Our second pillar in our value proposition is An Agile Mind Education, which: 
"Prepares students to adapt and thrive; equips them to learn, unlearn, and relearn; and defines success in the Future of Work." 
That pillar rings true, especially in this climate, and we are shifting our own curriculum to meet the moment. This includes offering an extra graduate-level course in supply chain due to the heightened interest, as well as adding a new, required Supply Chain Engineering course to the Industrial Engineering curriculum, which can be taken as an elective by other engineering students. 
Whatever is next in healthcare, produced in consumer goods, and found amongst the stars, our alumni are the problem solvers of the future who will constantly innovate our systems in the supply chain in a way that is responsive and focused on keeping things running.