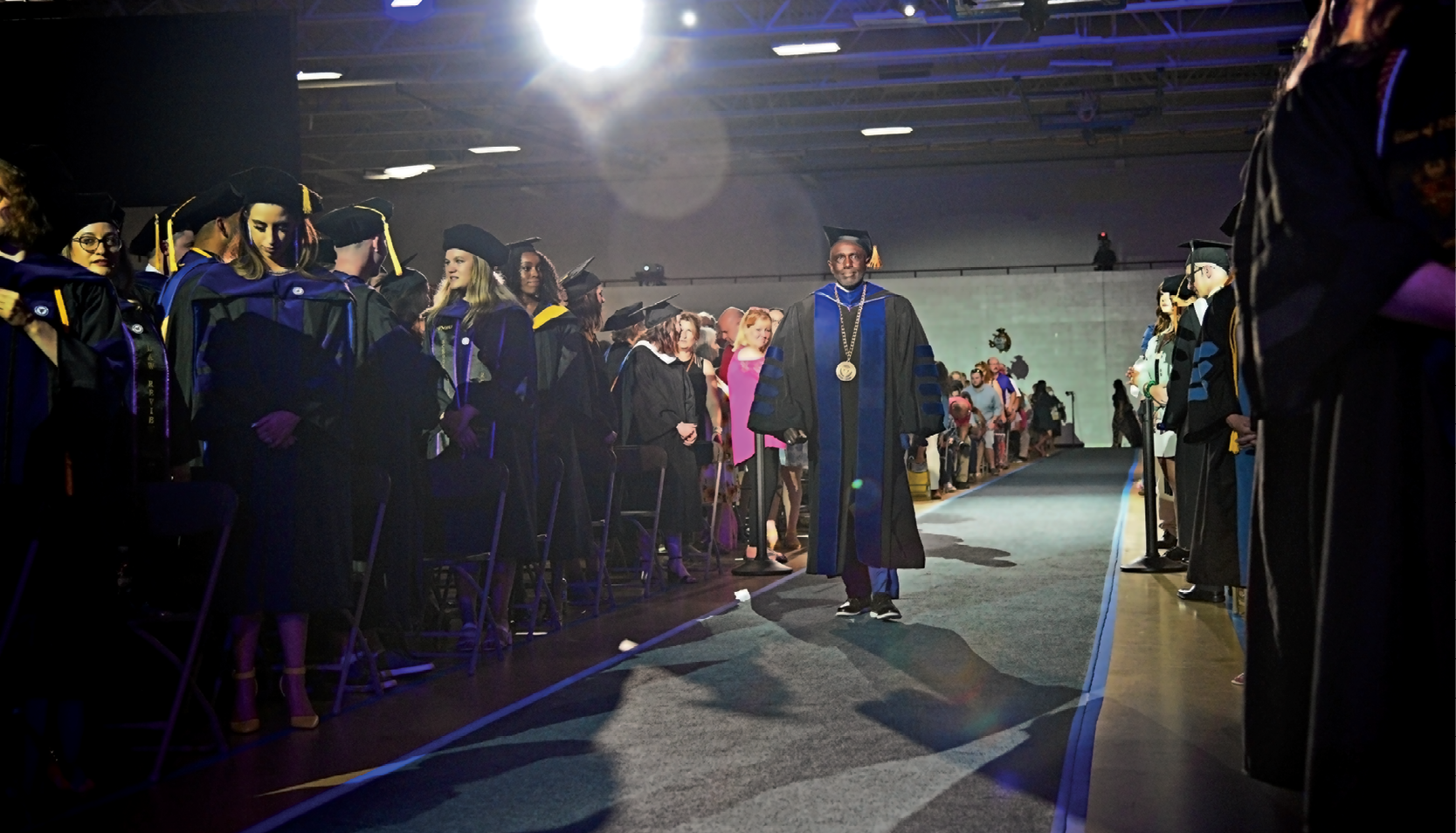 Message from the President
Golden Bear Nation is thriving—not only are we continuing to reap the benefits of Powerful Preparation for the Future of Work, but we are carrying that momentum forward.
WNE has a vast history and time-honored traditions—while we honor those core elements of our collective identity, we continue to forge ahead into the world of the unknown to seek out change and advancement.
In this issue, you will see evidence of just how innovative and entrepreneurial our WNE community is, from students and alumni to faculty and staff.
From illustrious alumni tackling supply chain challenges stemming from the pandemic and being recognized for their achievements in athletics and service, to students in the College of Business developing their own products and presenting them at conferences, WNE is truly at its best creatively, professionally, and academically.
As we ride the waves of our successes, we were fortunate to gather for our first in-person Commencement since 2019 to celebrate the Class of 2022. We were pleased to welcome back alumni Nick Newell '08 and Sheila Barcohana Hollender L'80 to deliver the Commencement Address at each ceremony. On page 14, you'll learn more about Sheila's journey from the School of Law to successful sustainability entrepreneur and women's reproductive health advocate. This joyful occasion reminded us of why we ply our trade in the Academy; to stand proud as our newly minted graduates go forth and make their mark on society.
In my blog, The Academy, Leadership, and the Future is Now, I noted that we must construct our model as a New Traditional University in a way that honors the best of traditional education and that is responsive to and invigorated by the future. Now, more than ever, it is imperative for WNE to remain agile, open minded, and adaptable to change, while staying true to our Golden Bear heritage into our second century.
With gratitude,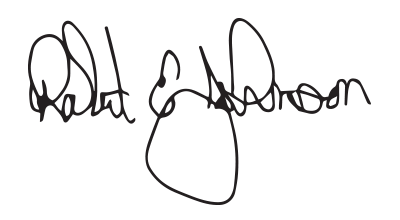 Robert E. Johnson, Ph.D.
To read President Johnson's blog The Academy, Leadership, and the Future is Now, visit wne.edu/president/blog