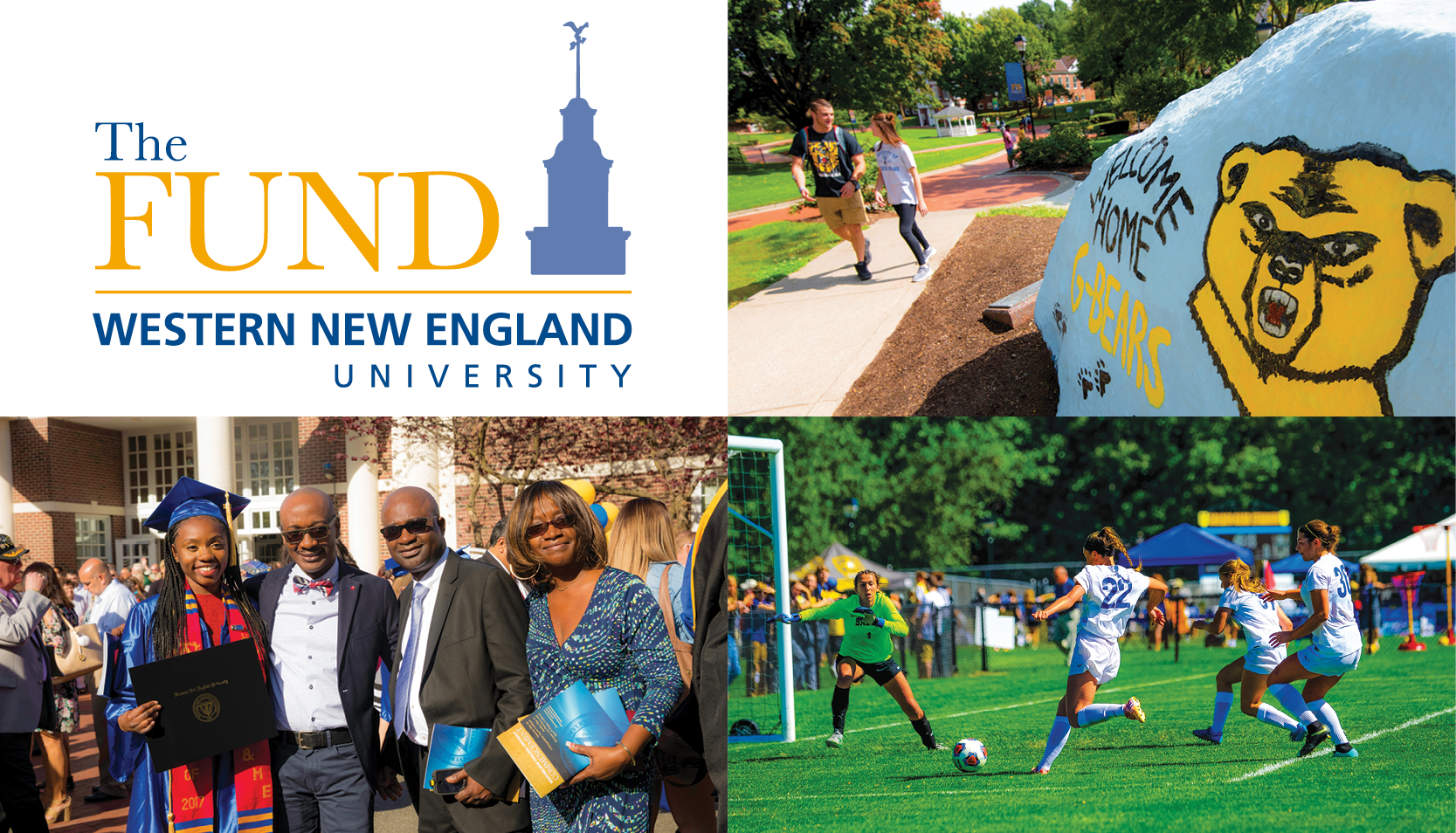 Inspiring What It Means to Be a Golden Bear
Why Give to WNE?
Who? Amazing alumni, students, parents, and friends.
What? Your investment in student success provides more resources for scholarships and programming.
Where? Support the area of campus that means the most to you.
When? A gift every year makes a difference every day.
What is your why?
Together we can do more.
alumni.wne.edu/make-a-gift
(413) 782-1400
thefund@wne.edu