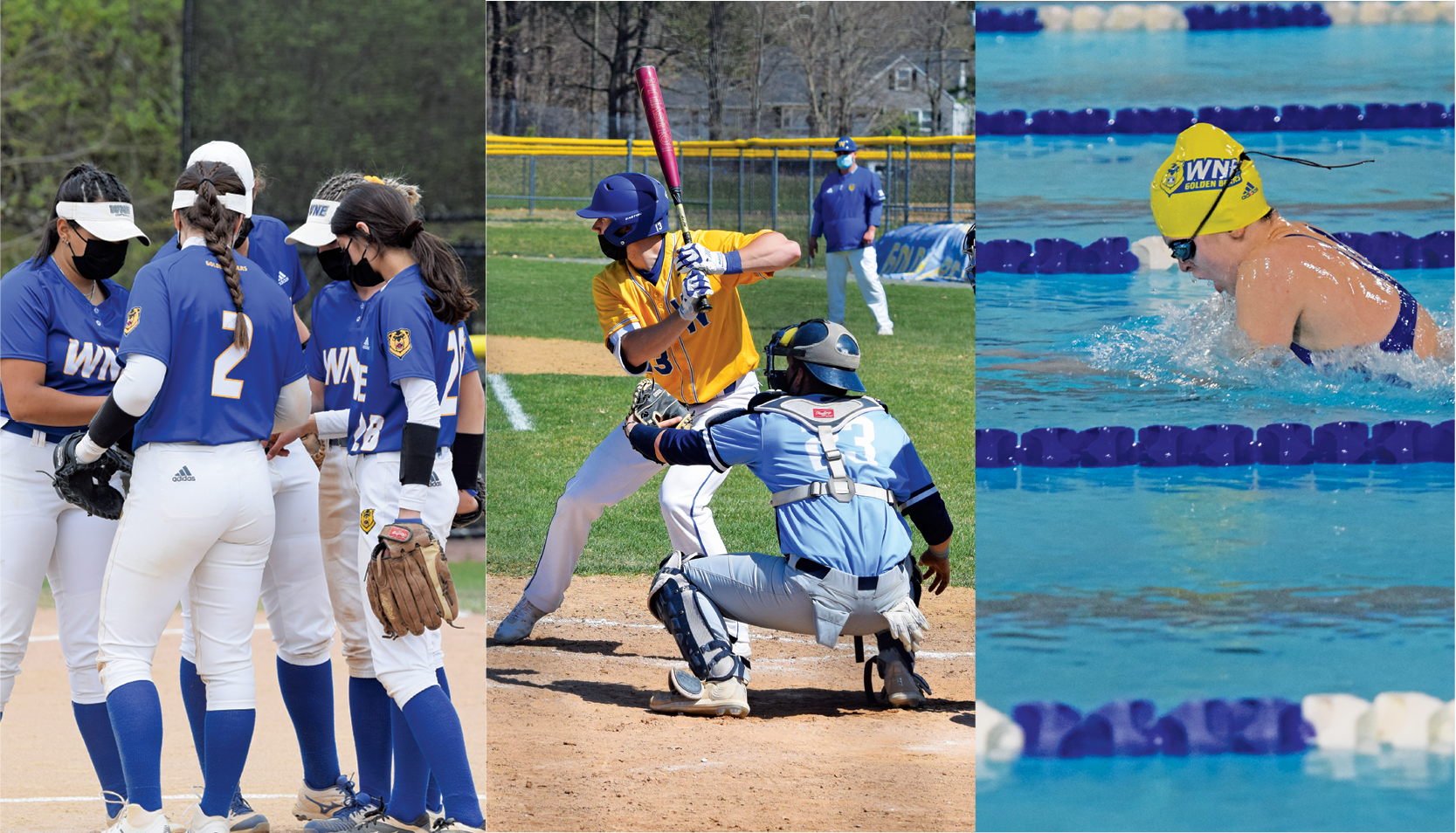 Golden Bears Triumph Through Tribulation
By Kate Burke
For college athletics across the country, the 2020-2021 competitive landscape quickly became uncharted territory amidst the pandemic, an unpredictable and unlikely opponent.
During the summer of 2020, Western New England University, along with all Commonwealth Coast Conference (CCC) schools, announced the postponement of all conference competition until after January 1, 2021. Though limited play resumed in the spring of 2021, the look and feel of college athletics was quite different, across all divisions, as schools and teams adhered to the required health and safety protocols set forth by each institution, conference, and the National Collegiate Athletic Association (NCAA).
For coaches and athletes alike, both the suspension of activities and the limited return of play presented not only competition obstacles, but also training, skill development, and strength and conditioning challenges. Though the hurdles were high, WNE teams held true to the Golden Bear spirit and resilience, working together to coordinate virtual and limited in-person activity and to enhance focus on positivity and mental health.
"The coaches did a tremendous job and deserve the utmost recognition for their hard work and efforts working with student-athletes on and off the field, modeling positivity, navigating remote learning, and being the support away from home for the student-athletes," said Associate Athletic Director and Senior Woman Administrator Lori Mayhew-Wood '95.
With unwavering emphasis on team and individual support, Golden Bear teams continued to thrive and triumph through the trials and tribulations of the pandemic, both on the field, in the classroom, and in the community.
Triumphs on the Field
Overcoming cancellations and schedule changes, Golden Bear 2021 spring season teams rose to the occasion, highlighted by WNE men's golf clinching the CCC Championship and advancing to the NCAA DIII Championship; men's lacrosse achieving a six-game winning streak, posting a 9-1 regular-season record, and advancing to the CCC Tournament championship game, and softball earning a trip to the CCC Tournament and advancing to the championship series.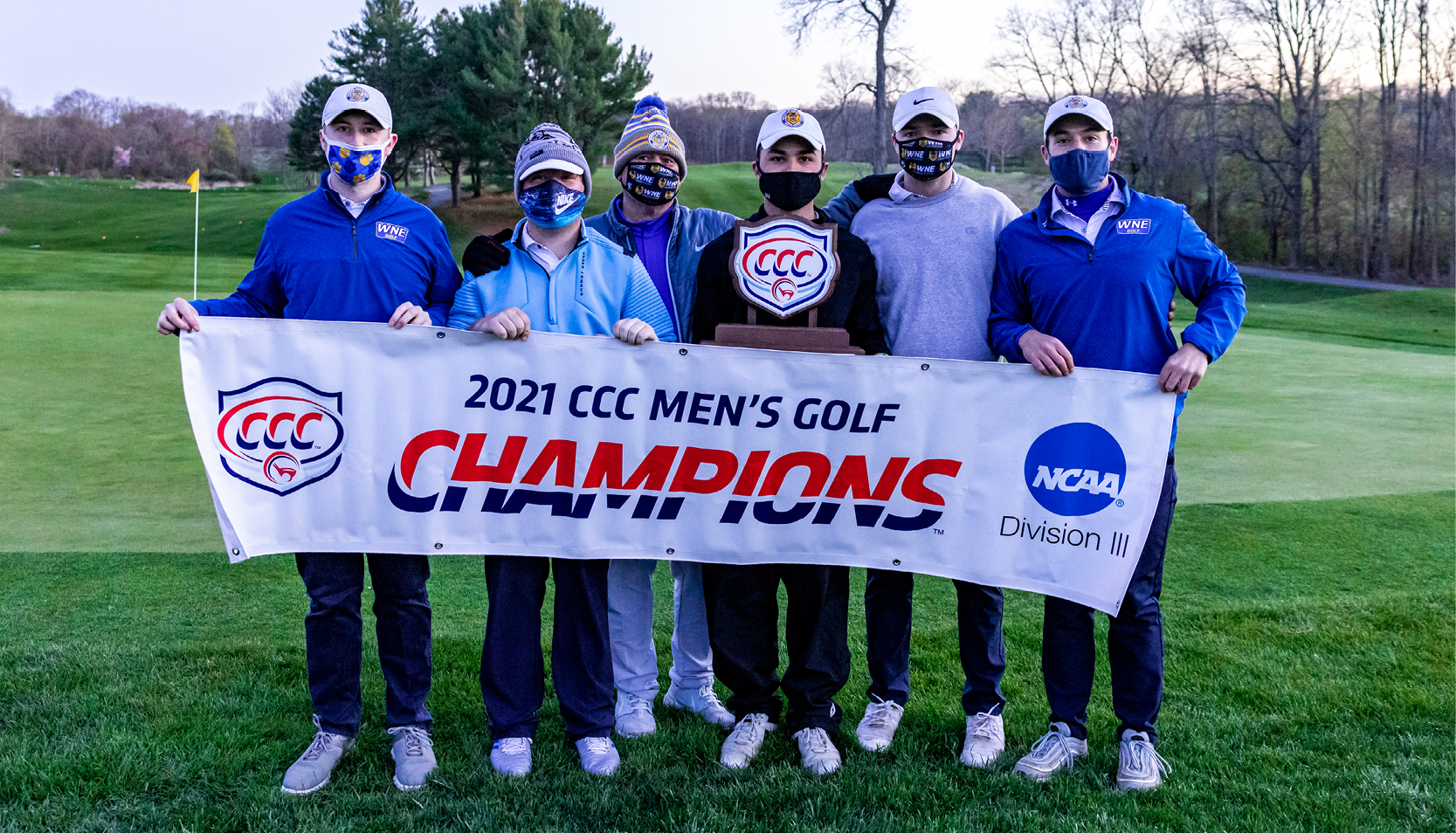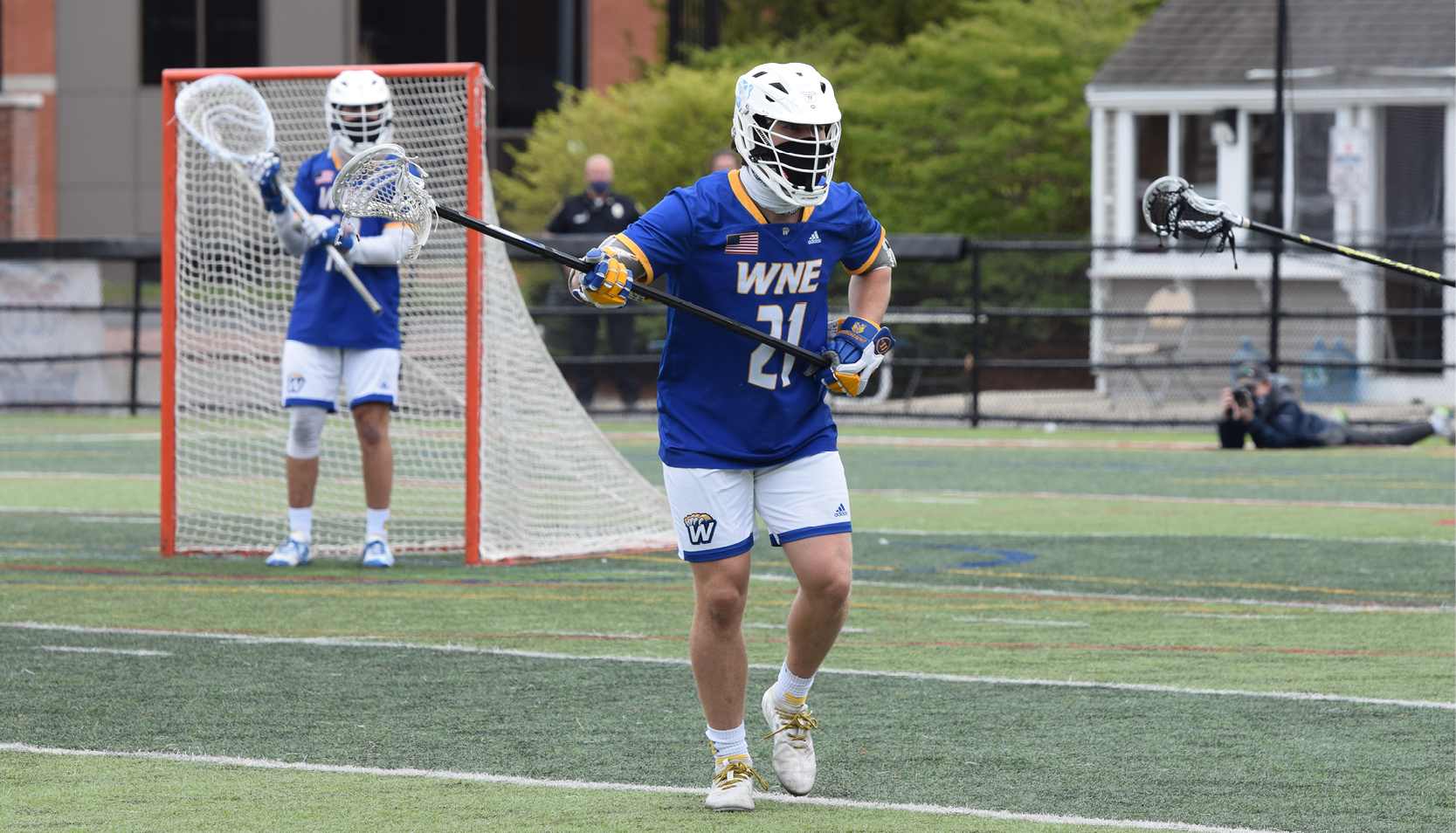 An additional triumph included a ruling by the NCAA that granted a blanket waiver allowing all student-athletes, across all divisions, to return in 2021-22 without losing the last year of eligibility or the opportunity to compete.
Triumphs in the Classroom
Rising to the challenges of remote and in-person learning, WNE teams maintained their academic focus with 91 student-athletes, including representation from all 20 Golden Bear teams, being named to the CCC All-Academic Team. WNE men's ice hockey and women's cross country set the bar as grade point average (GPA) team leaders with 3.565 and 3.551 GPA respectively, contributing to the athletics cumulative GPA of 3.218.
In recognition of student-athlete leadership on the field and in the classroom, WNE athletics also announced the induction of 47 Golden Bear student-athletes into the Chi Alpha Sigma National Honor Society, a national organization that recognizes college student-athlete leaders who make significant contributions to their teams while maintaining a 3.4 GPA or higher.
Triumphs in the Community
Through collaboration with campus, CCC, and NCAA student organizations, WNE student-athlete leaders, including the Student-Athlete Advisory Council (SAAC), the Black Student Athlete Alliance (BSAA), and the Captain's Council continued to make an impact on campus and community service through virtual events, videos, and social media campaigns.
Black Student-Athlete Alliance
In conjunction with Black History Month, Golden Bear Athletics introduced the newest student-athlete leadership group, the Black Student-Athlete Alliance (BSAA), and the #BlackHistoryAlways social media campaign, celebrating the greatest Black student-athletes in WNE history. Through live and virtual workshops, Unity Days, and speaker events, the BSAA inspired discussion and education focused on diversity, equity, and inclusion.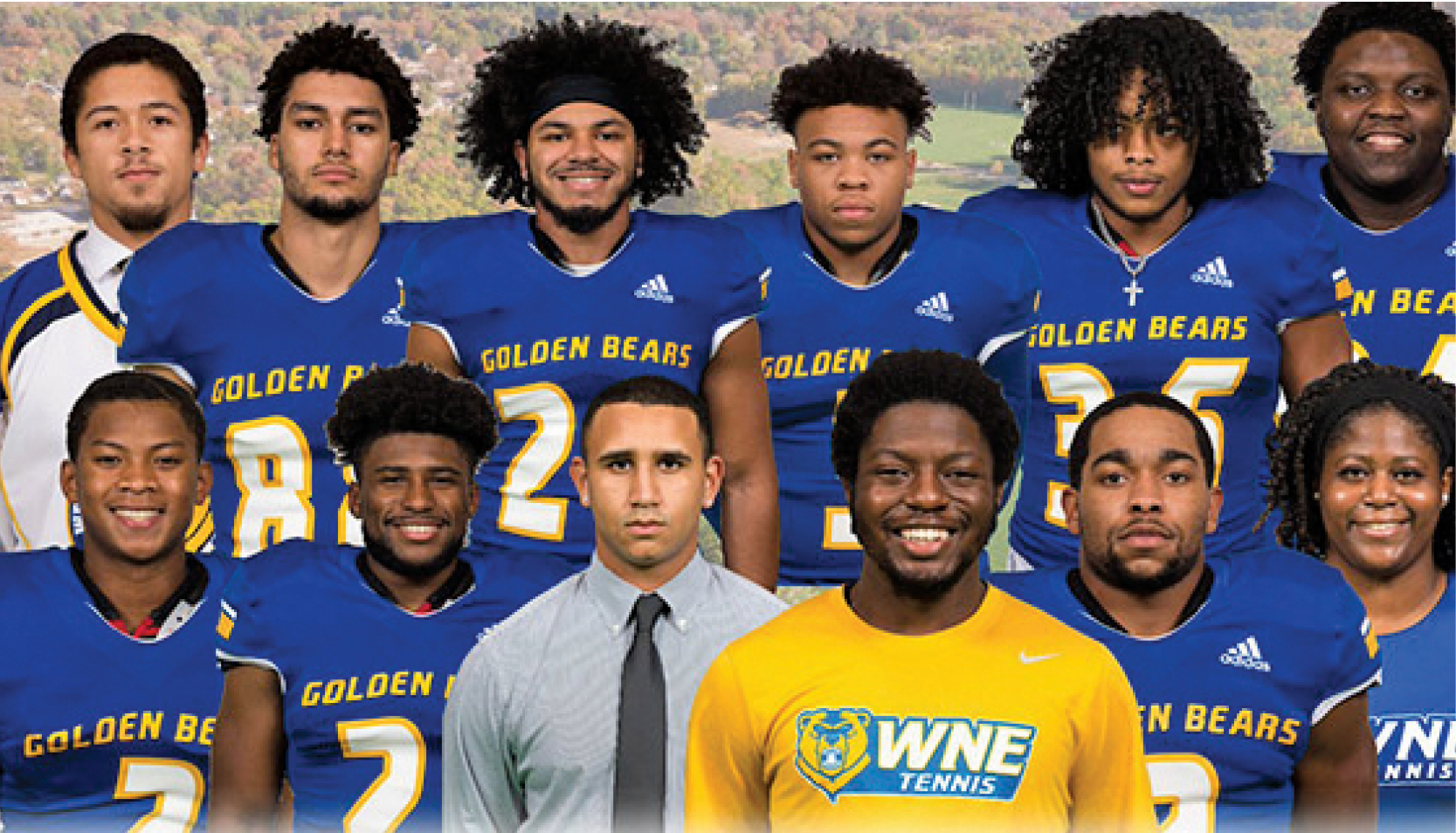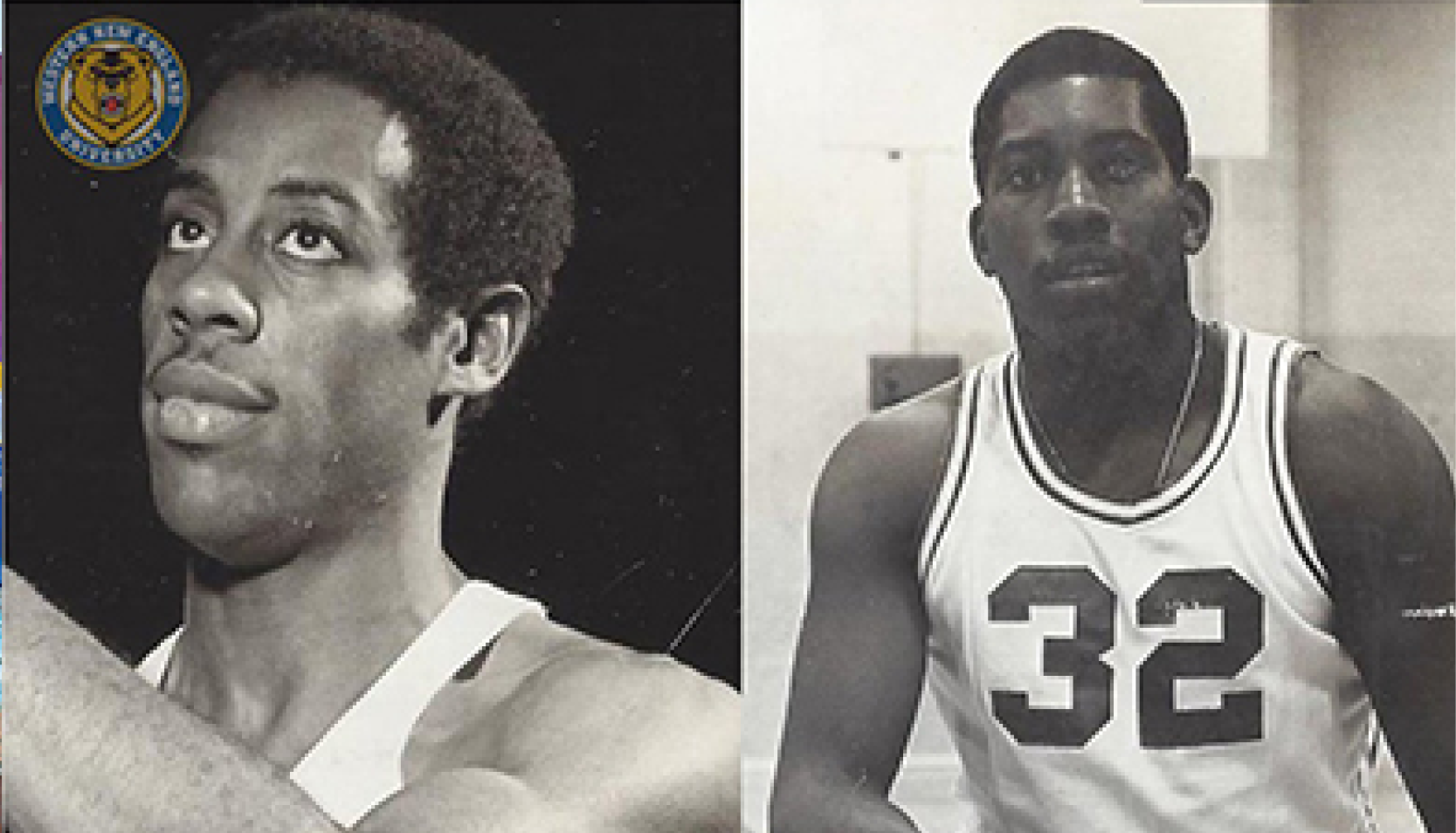 With resounding successes in the organization's inaugural year, the BSAA received $2,500 from the WNE Alumni Association Grants Program to support student-athletes for equality programming for the 2021-22 academic year.
National Girls and Women in Sports Day
As part of the National Girls and Women in Sports Day, WNE hosted the Golden Bears' 21st annual series of campus events spotlighting activities celebrating girls and women in sports with the "Girl Power Challenge."
Throughout two weeks in February, WNE female coaches and student-athletes shared prerecorded or live Zoom events including instructional videos, fun facts about their sport, trivia, inspiring messages, fitness programming, and the annual push-up challenge.
WNEgives
Additionally, Golden Bear teams came together to support WNEgives, the annual campus-wide day of giving.
Celebrating the impact of Golden Bear athletics and the student-athletes of yesterday, today, and tomorrow, WNE teams and over 1,400 donors collectively raised over $167,000 to benefit all 20 varsity teams, the Golden Bear Athletic Fund, the Women's Athletic Council, and Recreation and Wellness initiatives.
A Spoonful of Suger(meyer)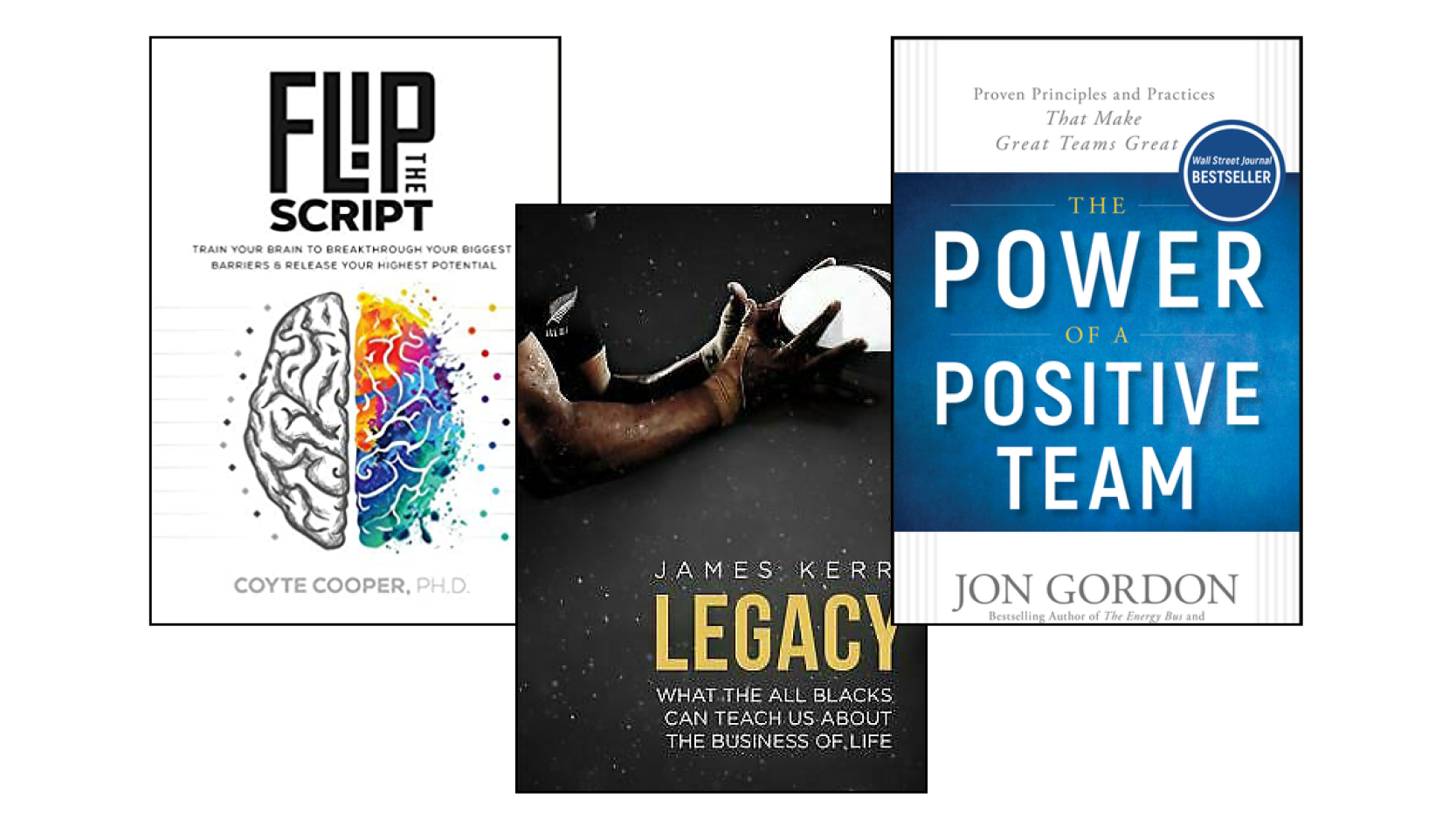 With in-person restrictions in place, coaches and administrators worked together to creatively and collaboratively coordinate practices while also taking advantage of virtual communication vehicles to stay connected with their athletes.
Coaches like Golden Bear Wrestling's Mike Sugermeyer G'17 turned practice limitations and competition cancellations into opportunities, placing emphasis on both physical technique and mental wellbeing development.
"Without competition, we were able to focus on things that we normally don't have as much time for, that are still really important," said Coach Sugermeyer. "We focused more on smaller techniques and spent a lot more time on what I call mindset training, the mental aspect of our training."
Through virtual readings, podcasts, and discussions, Coach Sugermeyer and the wrestling team enhanced their collective learning and real-time application and evaluation of leadership and team development.
"We did a lot of virtual reading together over Zoom. Some of the topics we covered were about the power of your mind, how important it is to be grateful, and the need to have a positive mindset on not just athletics, but everything in life." - Mike Sugermeyer G'17