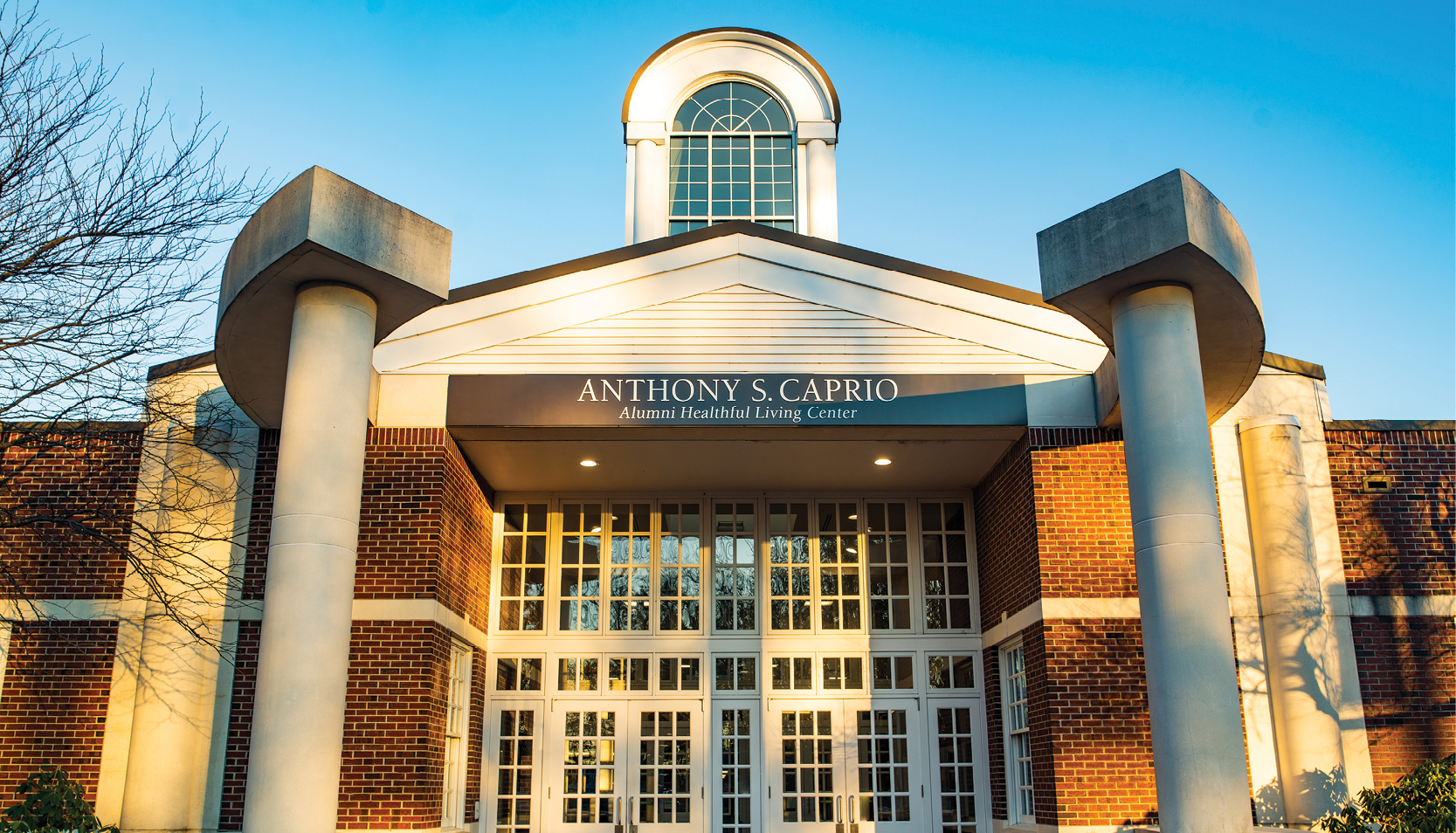 An Enduring Legacy
WNE's Fifth President Dr. Anthony S. Caprio is Honored
By Alex Lyman '12/G'16
On September 27, 2021, the Caprio Alumni Healthful Living Center was officially rededicated in honor of our fifth president, Dr. Anthony S. Caprio, who retired in 2020 after a 24-year tenure.
The ceremony included a ribbon cutting and the presentation of a tribute book as well as reflections from Vice President of Advancement Beverly Dwight, Chairman of the Board of Trustees Ken Rickson '75, and President Robert E. Johnson. The event concluded with remarks from Dr. Caprio, whose vast legacy includes transforming the WNE student experience academically, athletically, and socially while simultaneously leading WNE to national recognition as a University.
"This building, this campus, this is the house that Caprio built," said President Johnson. "I am humbled to follow in your footsteps, by the things you have accomplished and the things you have done over your tenure."
Dr. Caprio noted that while buildings play an important role as the backdrop of our campus, it is the people and the work that happens within them that have meant the most to him.
"My name is engraved on this building, but I want you to know that you, who have been such an important part of my life for almost 25 years, are engraved in my mind and engraved in my soul," said Dr. Caprio.
"I'm so pleased and so proud to be part of this University. I'm so proud of everyone who is engaged in this enterprise and am so very grateful to be recognized and remembered in this particular way. We've all worked hard to transform this University and the future is bright." - Dr. Anthony S. Caprio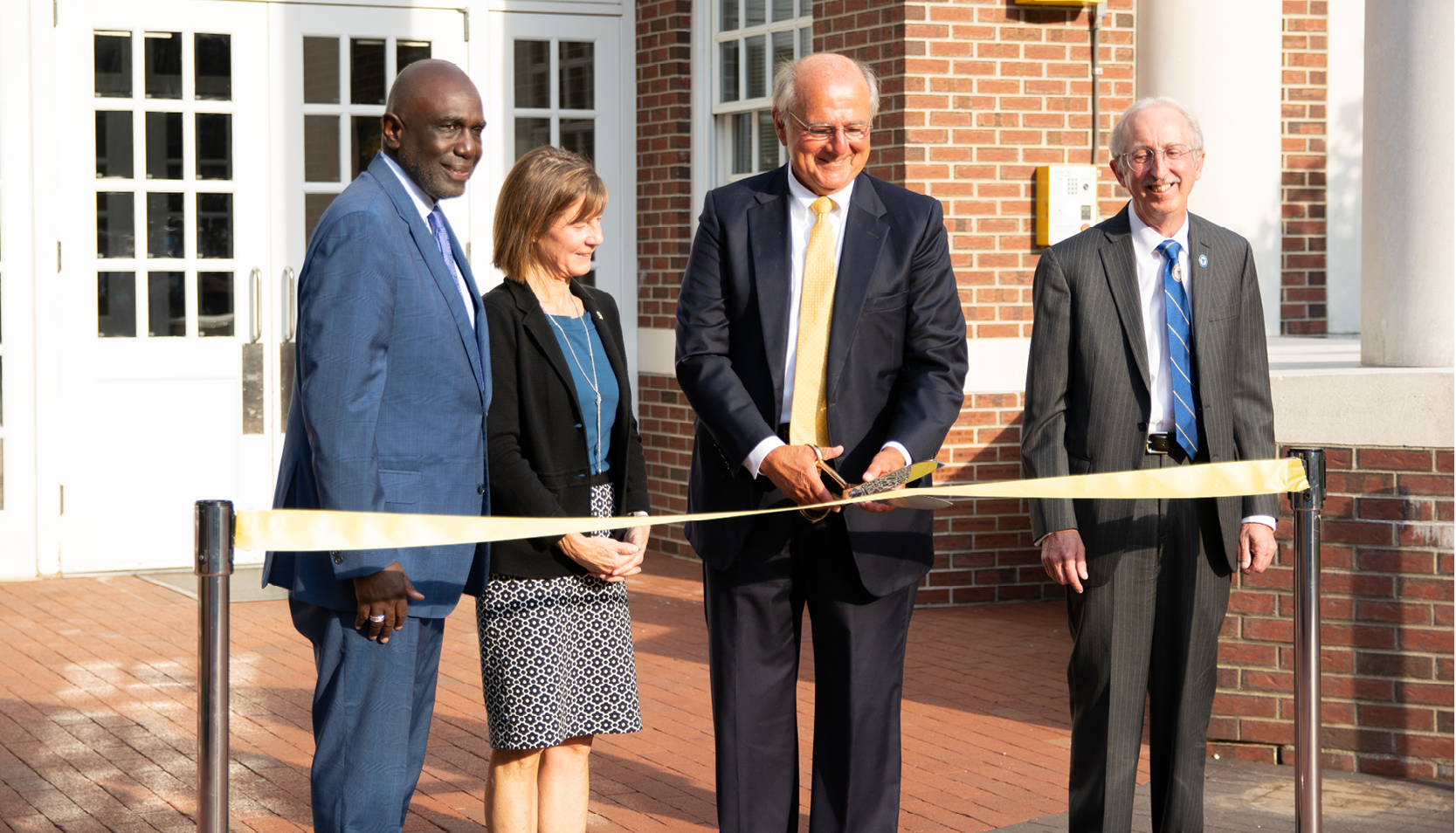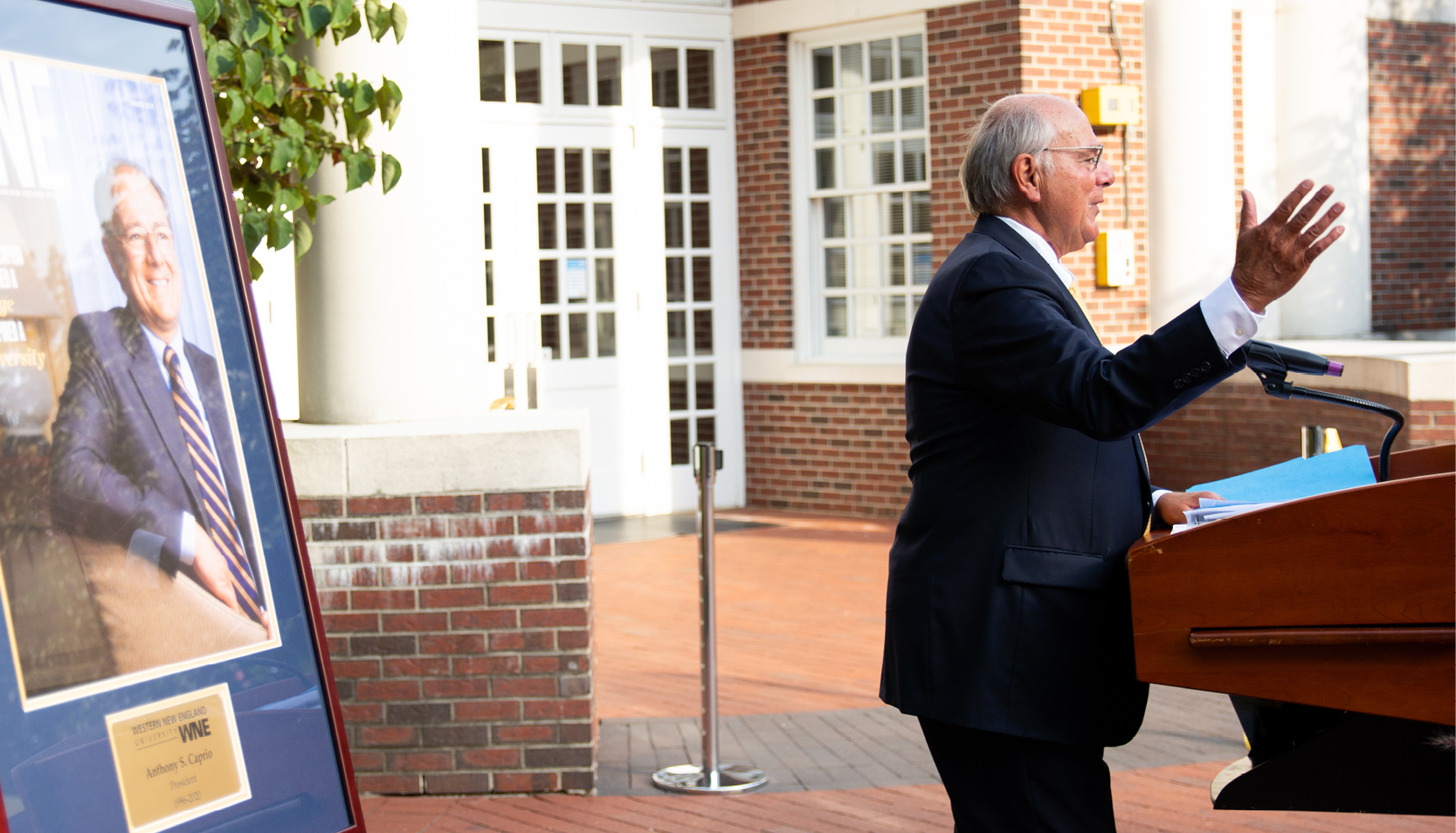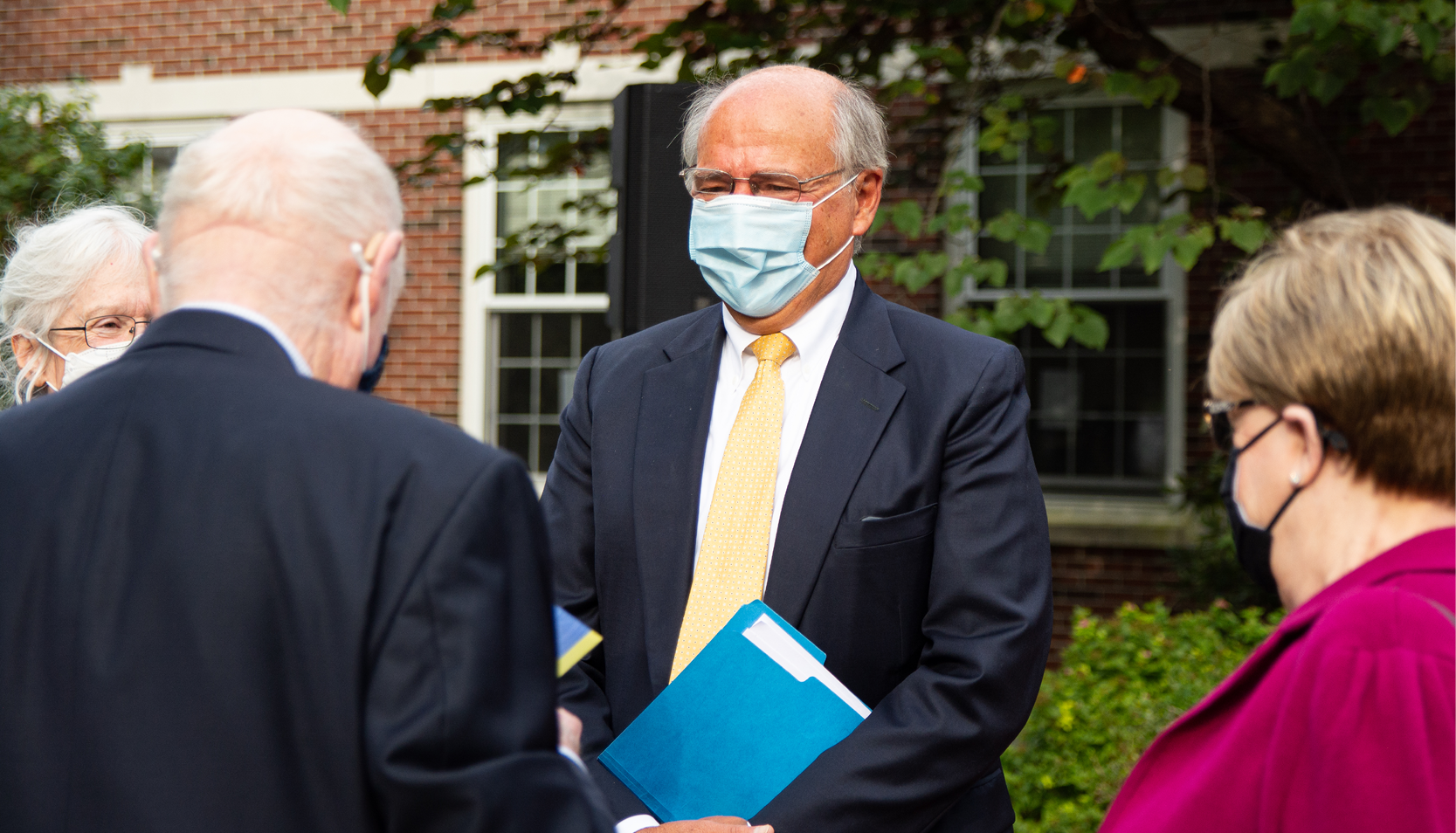 "Dr. Caprio has had a profound influence, directly and indirectly, on the lives of more than 24,000 students, representing more than one half of all WNE alumni. His leadership and devotion to WNE will be long felt and always remembered." - Kenneth M. Rickson '75, Chairman, Board of Trustees