Golden Bear Spirit Was On Display Online During Alumni Month
When COVID-19 prevented the WNE community from celebrating Homecoming, Golden Bears near and far rallied in a series of virtual events and programs dubbed Alumni Month. Nine different events and programs were offered, including reunions, speaker events, affinity programs, a virtual 5K, a photo contest, a virtual Town Hall to meet President Johnson, and more.
Golden Bear Spirit Photo Contest
Alumni, friends, families, and fans showed up to represent the Blue & Gold during our Spirit Photo Contest. Tied for first place were Jon '11 and Christina '11 Polaski, whose son, Jack, is a future G-Bear, Class of 2042; and Randall Rivest G'03, whose son, Zachary, Class of 2032, had his Blue & Gold on full display for his first day of Pre-K. Receiving honorable mentions, congratulations are offered to Kevin Jandreau '79/G'81 for most alumni included in his submissions, and Rachel '11 & Dave '11 Griffin for most WNE(C) swag on display.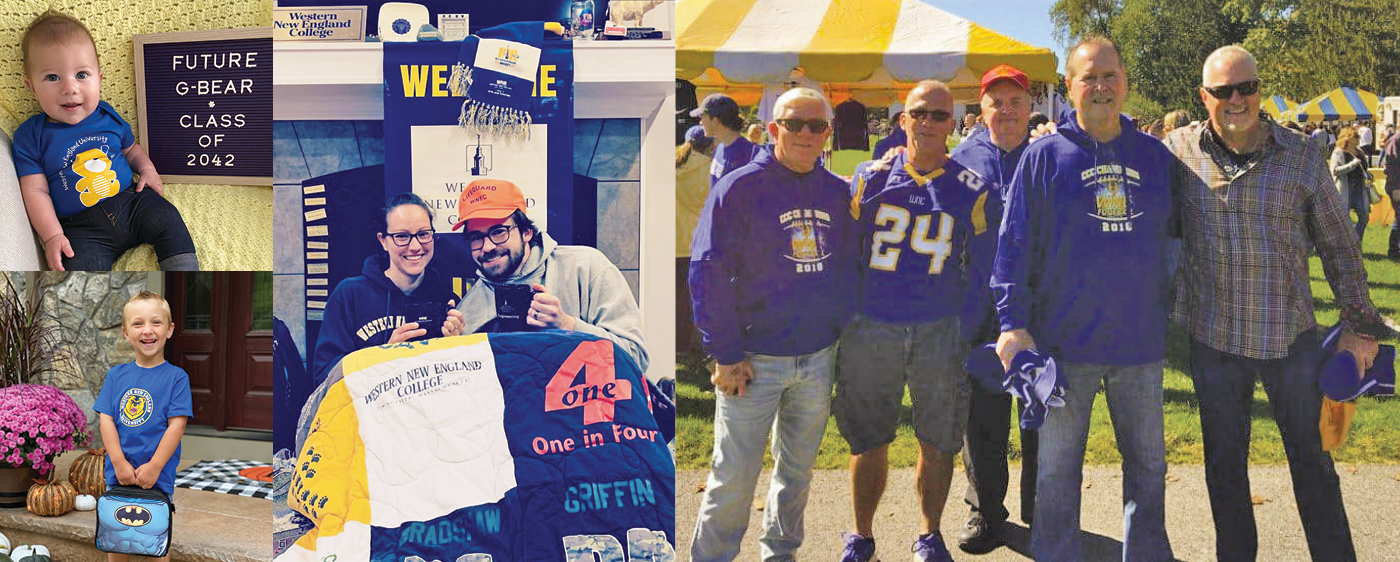 Recognizing Racism in Everyday Life, presented by Amanda Wagner '12
Alumni gathered virtually to explore the history of racism and gain a better understanding of racial injustice in an interactive workshop facilitated by diversity and inclusion consultant Amanda Wagner '12.
Paint, Sip, and Snack
Participants of all ages let their creativity shine during a guided paint session as they learned how to create a beautiful autumn scene. If you missed this event live, the recording is available on demand at wne.edu/alumnimonth.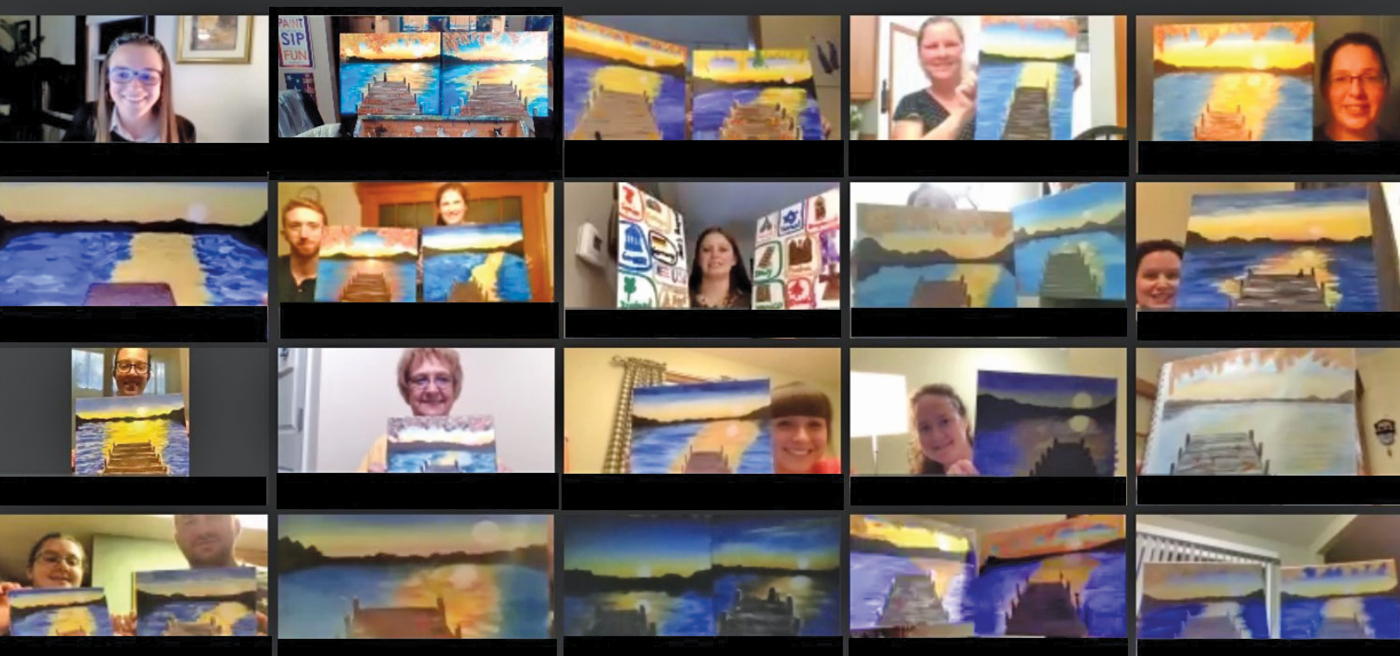 Paws to the Pavement
Alumni and friends hit the road in a virtual 5K fun run to benefit student scholarship. Each registered participant received a printable race bib and branded neck gaiter.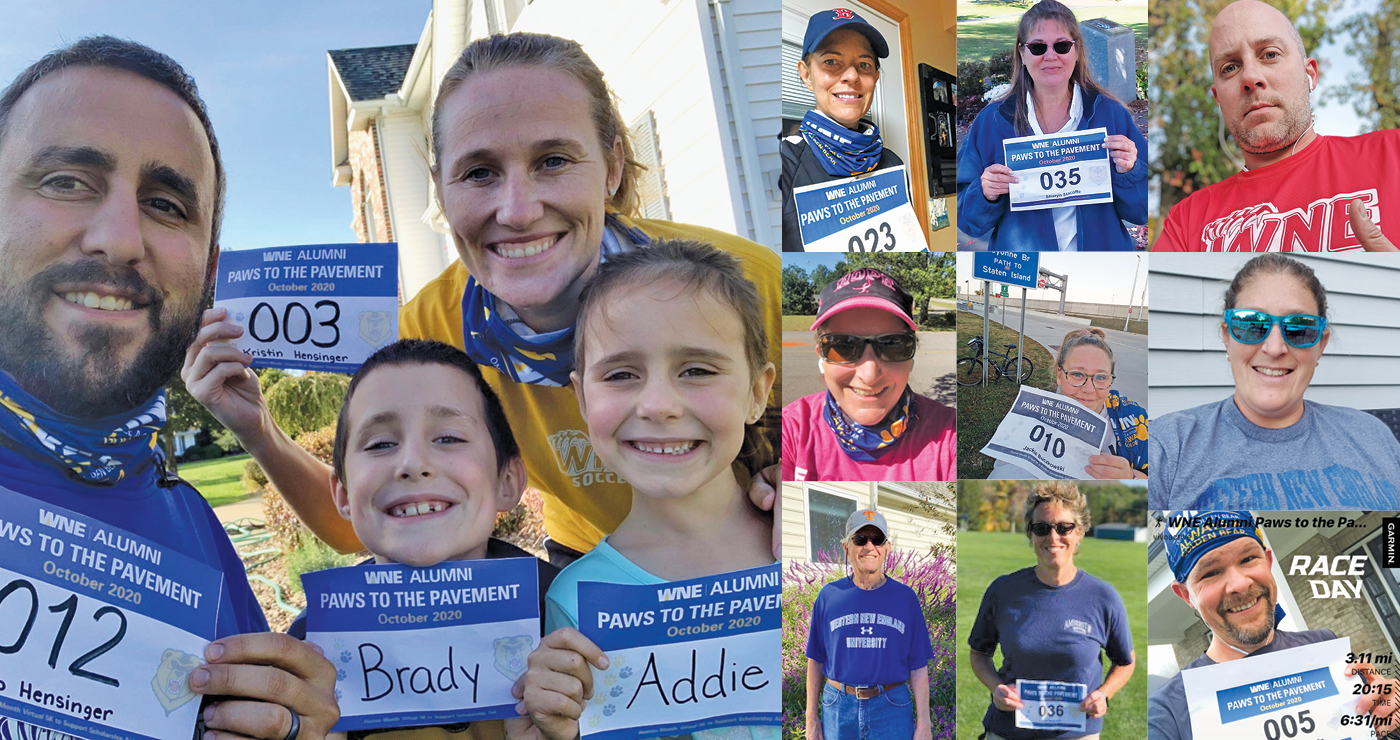 Town Hall Events with President Johnson
Nearly 150 alumni gathered virtually for a discussion with Dr. Robert E. Johnson, the sixth President of Western New England University. President Johnson shared his vision for the University as we embark on our second century through two events—one for University volunteers, and one for alumni and friends.
Celebration of Law Alumni and Students of Color
A 21-year tradition, the School of Law gathers annually to celebrate and honor alumni and students of color. This year's virtual event featured Young Alumna Speaker Tasha Marshall L'16, Keynote Speaker The Honorable Michael Wu L'83, and Student Speaker Sheila Ramirez 3L.

25th Annual Supreme Court Review Conference
Alumni near and far gathered online for the annual conference, hosted by the Institute for Legislative and Governmental Affairs. The event was moderated by Professor Emerita Leora Harpaz, and featured panelists Professor Bridgette Baldwin, Associate Dean Erin Buzuvis, Professor Jennifer Levi, and Professor Emeritus Bruce Miller. Dean Emeritus Howard Kalodner facilitated the Q&A.