Support Small Businesses
Alumni Entrepreneurs Find Their Markets
By Alex Lyman '12/G'16
Our Golden Bear network of alumni are both resourceful and entrepreneurial in the face of challenges. So much so, that many of them were more than prepared to pivot when the COVID-19 pandemic began. Whether they started new small businesses hoping to spread positivity during this global crisis, or adapted their already existing businesses to meet safety protocols, their enterprises are thriving. These resourceful alumni are proof positive that WNE's philosophy of helping graduates to develop an entrepreneurial mindset is hard at work.
Here are just a few of their entrepreneurial endeavors.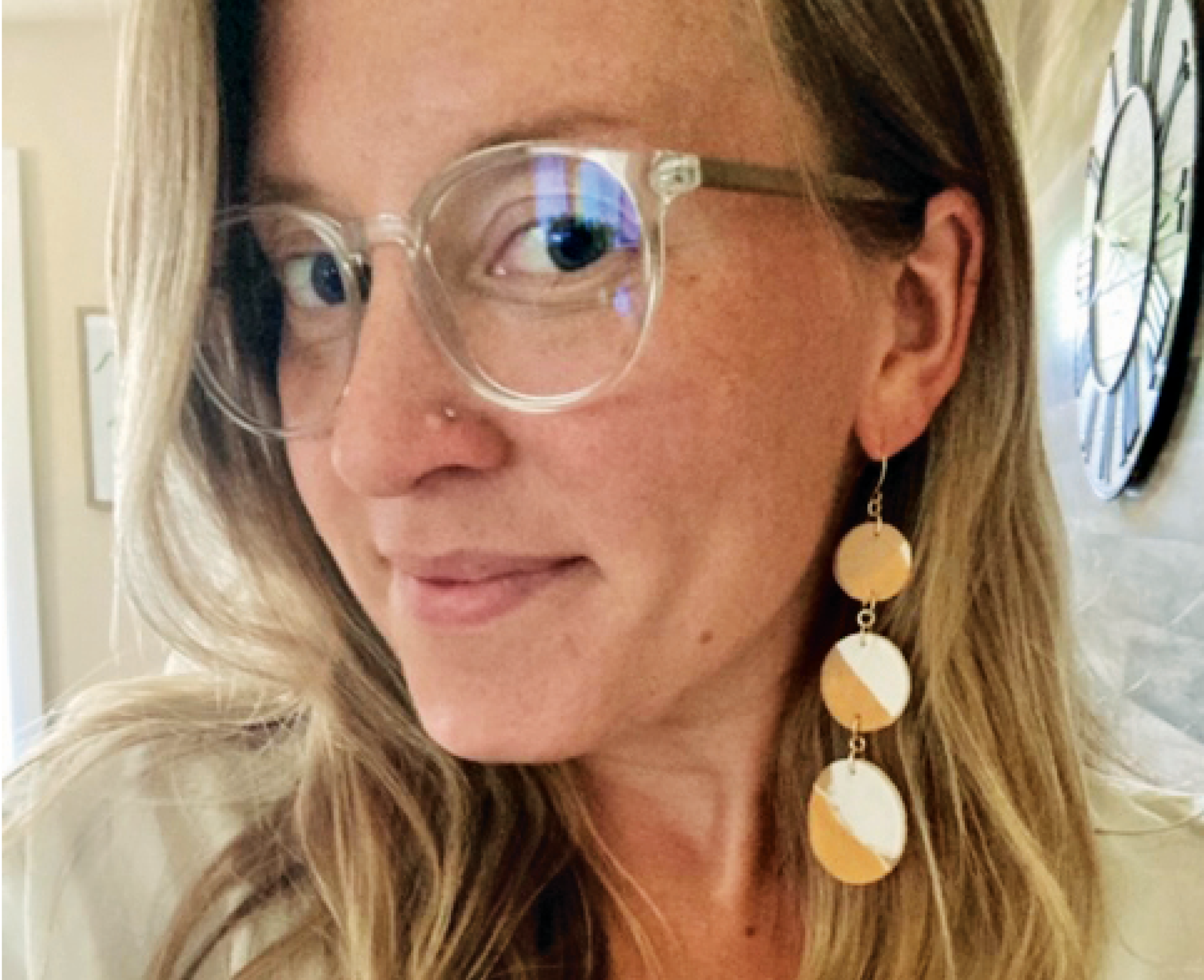 Clay + Oak
For Marley Knysh '16, the COVID-19 pandemic was a way for her to get back to what she loved doing—making jewelry. As a child, she spent hours creating her own beaded jewelry, a hobby that fell by the wayside as she got older. While at home during the pandemic, Marley began to search for something new to occupy her time.
It was her mother who suggested that Marley get back into making jewelry, and she decided to try her hand at making earrings with polymer clay. At first, Marley didn't think her craft project would go anywhere, but before long, she wound up with more earrings than she knew what to do with!
It seemed only natural to Marley to open a small business at that point. For its name, she combined her artistic medium with the name of her sidekick and newly adopted miniature golden doodle puppy, Oakley, and launched Clay + Oak on Instagram.
Marley has loved having a small business, particularly when it comes to personal interaction with her customers. While Marley hopes to one day expand beyond creating earrings, she isn't in a rush, because she loves where her business is at the moment.
"It has been great having something in common with others during these difficult times our world is facing," she says. "Every time I create earrings, not one of them are the same. It just makes my product that much more special to my customers."
You can follow Marley on her journey (and snag some earrings of your own) on Instagram @clay_and_oak.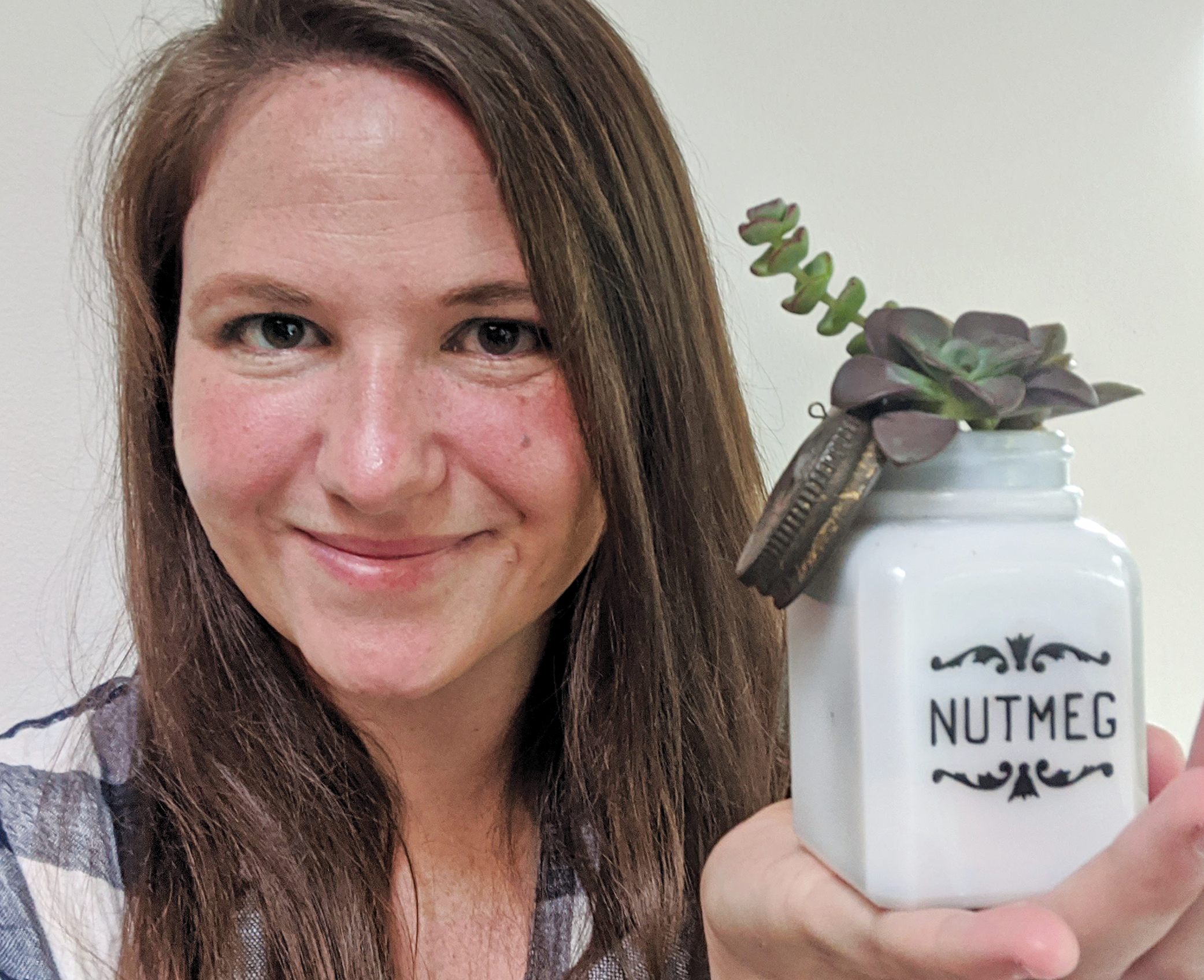 Vintage & Vine
Marissa Massa '11 has always been on the hunt for unique finds at garage sales and thrift stores, and has amassed quite the collection of antique heirlooms. She also got into gardening after purchasing her first home; her favorite plants are succulents because of how low-maintenance they are. While these two hobbies might not appear to go together, Marissa found a way to make it work. A desire to repurpose her antiques and an inspiring social media floral arrangement gave her the idea to arrange her succulents inside different heirlooms for a unique decorative piece.
With the name Vintage & Vine, Marissa began selling curated arrangements from found pieces, as well as custom arrangements with her customers' personal heirlooms. Of course, starting a small business isn't easy in the middle of a pandemic, but Marissa did everything she could to make customers feel comfortable, from offering contactless payment options as well as curbside pickup and delivery, to having hand sanitizer at the ready. Vintage & Vine has only been present at open-air, outdoor markets so far, but Marissa hopes to explore brick and mortar options when it is safe to do so.
"I have big plans for Vintage & Vine and the experiences I had at WNE helped shape the person I am today," Marissa says. "A person who is willing to take a risk and start a business during a pandemic, with the confidence to keep pushing forward. If you believe in yourself, then the world will believe in you too!"
Currently Vintage & Vine is limited to local markets, but Marissa hopes to find a sustainable shipping solution to bring her creations all over the country.
You can check out her work at vintageandvine.wixsite.com/home.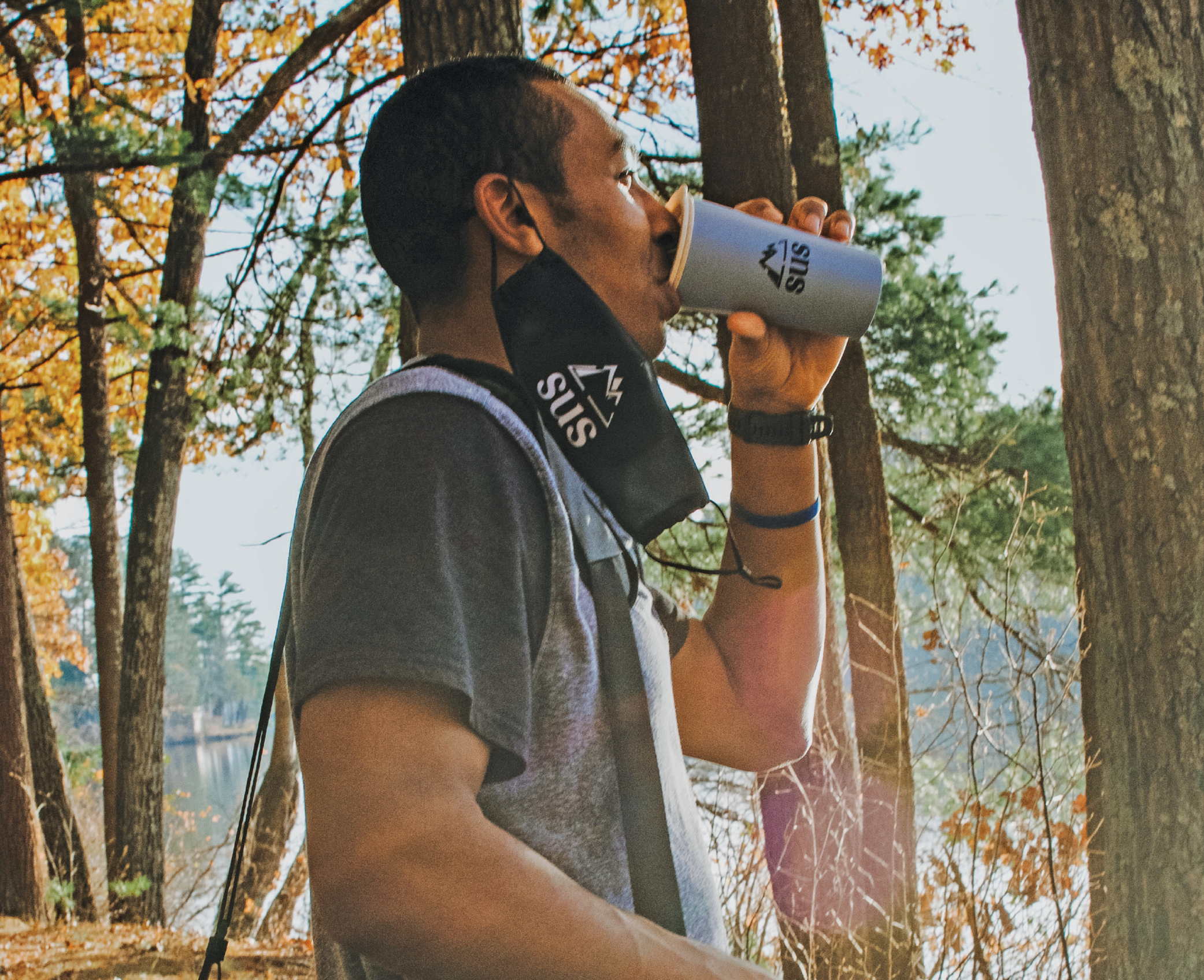 SUS (Sustainable Utilization Systems LLC)
Taylor Dubose '16 was resourceful, even as a child, and was always wondering what could be done with the materials dumped in landfills and junkyards in order to better preserve the environment. He went on to tackle these problems as an adult, launching Sustainable Utilization Systems (SUS), a company that makes products out of recycled, reusable, biodegradable, or compostable materials in order to
reduce waste.
SUS currently carries bags, backpacks, and hats that are made out of recycled plastic bottles, which prevents the bottles from going into landfills or ending up in the ocean.
For a business that was started during a difficult economy, Taylor says the reward is greater than the risk.
"SUS has grown during this pandemic, which is a telltale sign that there is a need for this type of sustainable product," he says. "In my opinion, working through challenging times gives us an opportunity to really test our worth in the market."
"Western New England has helped me to be a business owner. My experiences there taught me to be a critical thinker, to not give up on goals you set out to achieve, and to always be willing to learn something new." 
To get your own sustainable products and read the SUS blog about climate change, visit susmade.com.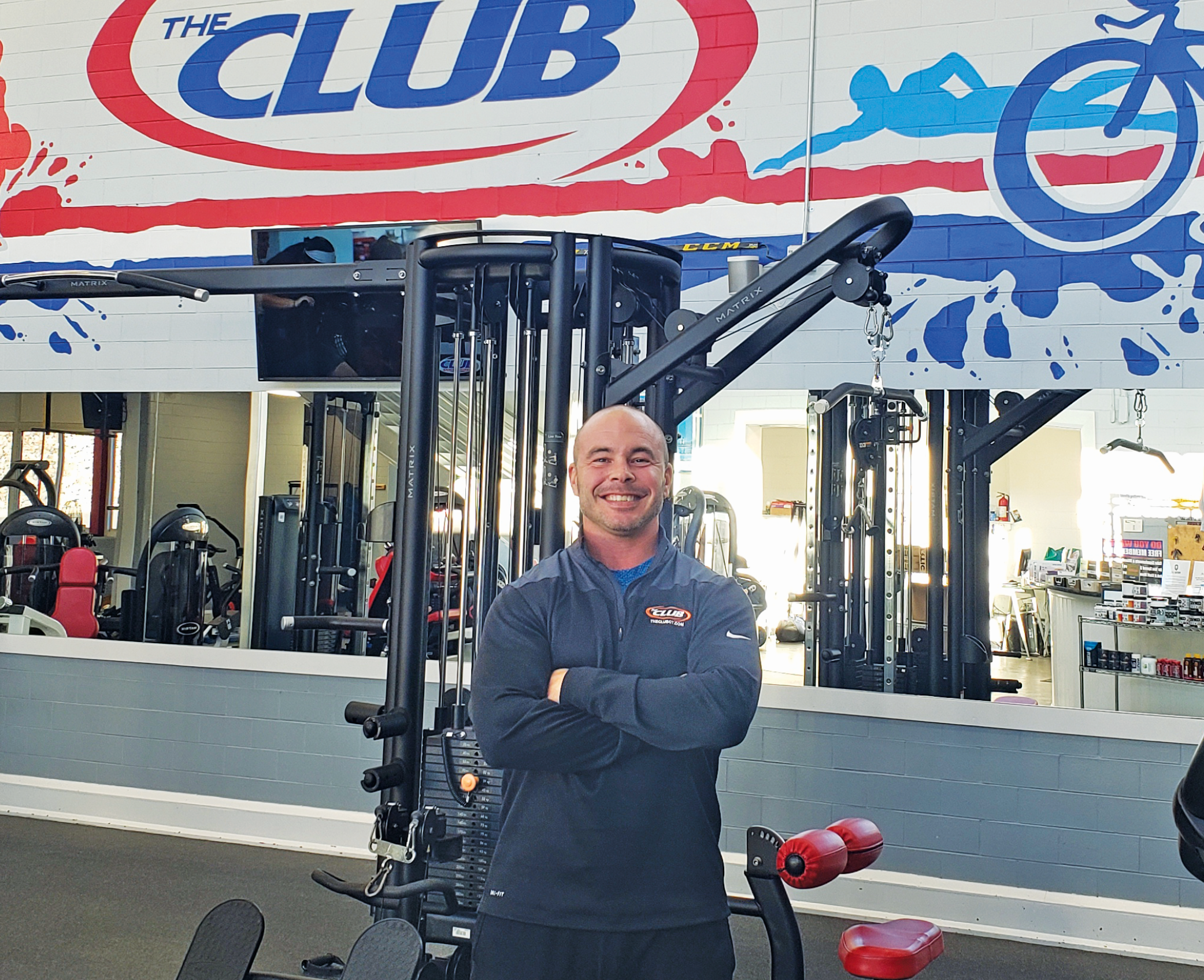 The CLUB Health & Fitness
As a former athlete, Joe Gworek '03 knew exactly what he had to do when he took over a failing gym in Naugatuck, CT, in order to make it a thriving fitness destination. He rebranded the original gym and called it THE CLUB, with the goal of gaining the trust of its members and the community. Joe put his clients first to give them the best possible experience and guide them to exceed their personal health and fitness goals. As business picked up, THE CLUB relocated to a larger facility in order to offer more amenities such as personal and group training services, CrossFit, and Sports Performance.
"Customer service is extremely important to me," he says. "It doesn't cost a thing to be caring, nice, and courteous. Smiling is contagious and creates an atmosphere where people want and need to be for physical and mental health."
During the pandemic, THE CLUB was shut down for three months, which was difficult for Joe and his team. However, it made them all the more determined to do what they could to reopen safely. Equipment was rearranged to be six feet apart or more, sanitizing stations were added, signage was put up to direct members, and a company was hired to electrostatic spray the facility periodically. Every measure met or exceeded state guidelines to ensure that coming to THE CLUB would be as safe as possible.
When THE CLUB was allowed to reopen in June, the sense of joy was so permeable that membership surged and hasn't slowed down since.
Joe says that his education at WNE gave him the ability to adapt on the fly, and generate ideas to keep THE CLUB ahead of the curve.
To learn more about THE CLUB, visit theclubct.com.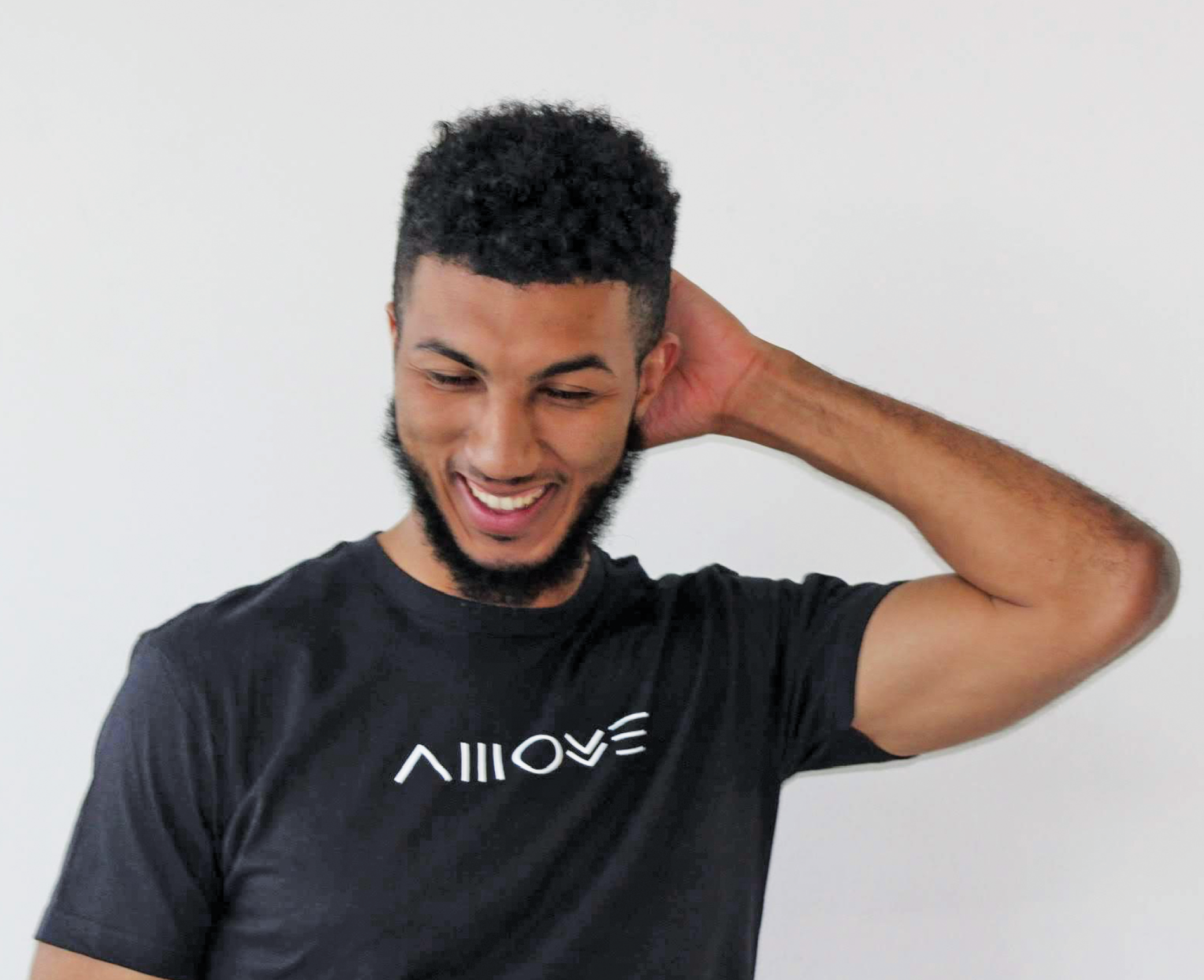 Loweway
Rob Carmichael's dream was always to have his own product line out in the world, but he also wanted it to be meaningful and positive. In early 2019, while he was still finishing his senior year here at the University, he actively took steps to make those goals happen. The result was Loweway, a clothing brand that promotes "the message of positivity and love to others and oneself."
"Spreading love and positivity will always be important," he says. "Being yourself in a world that constantly tells you to be someone you aren't is critical to being happy. I think that during this pandemic and with all the problems in this world, maintaining happiness starts with yourself." 
Rob wasn't aware of many clothing brands that encouraged people to be themselves and step out of their shells to share the love, and felt he could stand out by designing something new and creative. Loweway currently has T-shirts, long sleeve shirts, and hoodies in stock, and plans to create new hats and other accessories. Rob would also love to continue expanding his brand and discovering more about fashion and higher-end clothing. 
Rob credits his accounting education from WNE for giving him the tools and strategies needed to maintain a business both during normal times as well as times of great challenge.
To check out Loweway apparel, visit loweway.com.
Help strengthen the Golden Bear network by doing business with WNE alumni-owned businesses. View our directory at
alumni.wne.edu/smallbiz
, or search
#WNEsmallbiz
on social media.