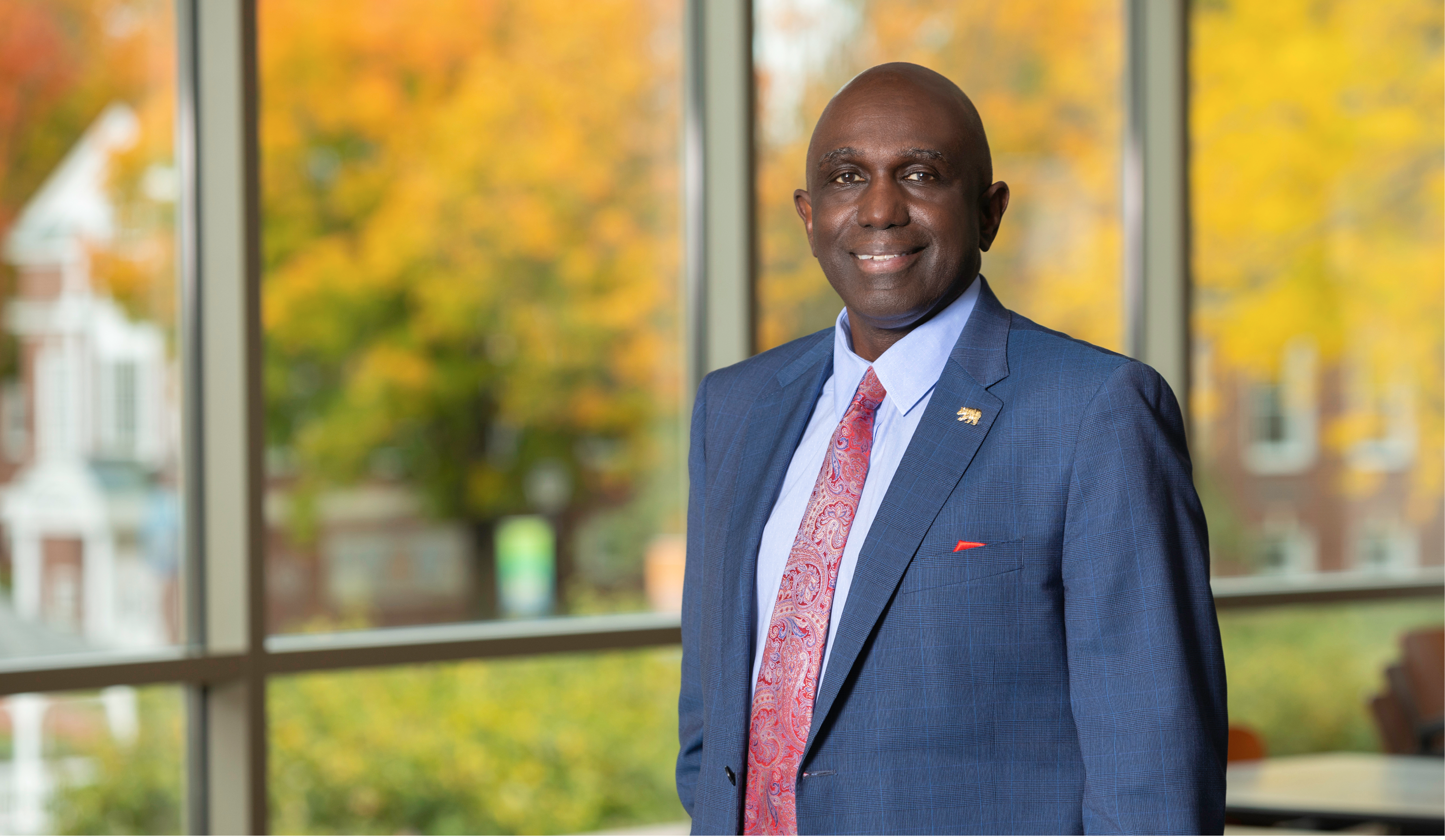 Message from the President
I am honored to lead this storied institution at the dawn of its second century as the sixth president of Western New England University. Despite the trials and tribulations of this past year, we have emerged stronger, united in purpose and our concern for one another, and ready to become a model for what a 21st century new traditional university can and must become.
Since joining the Golden Bear community in August 2020, it has been full speed ahead on many fronts. In the midst of the pandemic, through diligent planning and collaboration, we successfully welcomed students back to campus last fall for in-person learning and to enjoy a full range of activities. With testing and adherence to stringent safety protocols, we had no major outbreaks and remained together for the entire semester, and we are back together again this spring.
As you will read in our feature article, now is the time for us to move forward on initiatives essential to our future—both short- and long-term. While others may choose to hunker down in the midst of the many crises facing higher education, our society, and our world, WNE is uniquely positioned to be agile, innovative, and forward thinking. Our moment is here, and we are ready to meet it.
Since arriving, I outlined broadly a trio of priorities for the next three years: Stabilization, as we take bold steps amid a changing and highly competitive landscape in a post-pandemic world; Revitalization, as we align programs and processes with our goals; and Innovation, as we explore the possibilities of how best to prepare graduates to navigate the future of work in career paths both known and yet to be imagined. In November, I completed my campus listening tour, The Future Is Now: Vision 2025 Campus Conversations, engaging more than 400 people in small group sessions, open forums, and an online survey, which will be used to inform the University's strategic direction for the next five years.
Indeed, there is much to be done and it will take a community effort. From my leadership team to our faculty and staff, recruitment must be everyone's business, shining a light on what WNE does best: produce graduates who are work ready and world ready.
Our alumni are central to sharing the WNE story. Through your success in your careers and in service to others, you are lifelong ambassadors for the Golden Bear experience. When you engage with current students as mentors, proudly wear your blue and gold out in your community, share your successes with a WNE hashtag on social media, and speak about us with families you know, you help ensure the future of your alma mater.
Together, we must be ready to define a WNE education for the next generation: innovative, yet supportive; a national university with a global perspective; and a degree of real value that instills lifelong values. Through this shared vision for our future, our possibilities are unlimited.
With gratitude,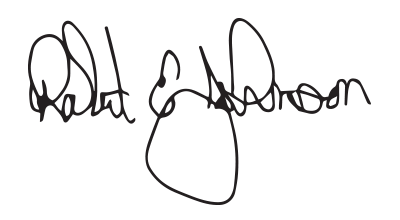 Robert E. Johnson, Ph.D.