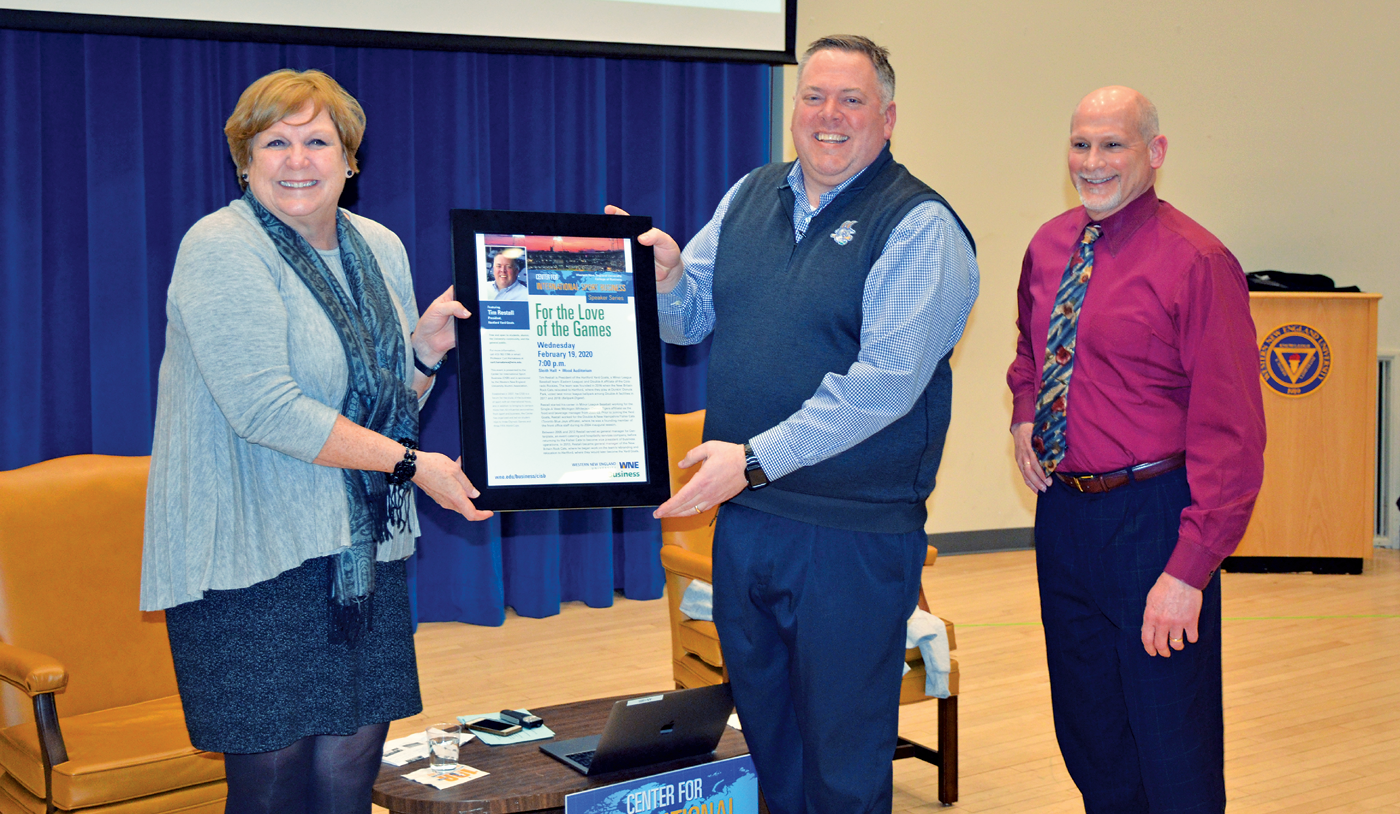 Hartford Yard Goats' Tim Restall Hits Home Run with WNE Students
By Katie DeBeer
Tim Restall, president of the Hartford Yard Goats, spoke at Western New England University February 19 in the "For the Love of the Games" program presented by the Center for International Sport Business and sponsored by the WNE Alumni Association. Students heard from Restall about his unconventional path to become president of the Yard Goats, working in a family amusement park in New Hampshire, and serving as a food and beverage manager, and later as a general manager of an event catering and hospitality services company. Restall talked about leading the transformation of the New Britain Rock Cats to the Hartford Yard Goats in 2016 and overseeing the construction of the team's home field, Dunkin' Donuts Park, in 2017.
"For the Love of the Games" is funded in part by the Alumni Association Grants Program, which supports programs hosted by student organizations, faculty, staff, alumni or other members of the University community. Since launching the program is 2007, the Alumni Association has awarded 354 grants, totaling more than $506,000 in support of education and campus life.
Missed this event? View the recording on our WNE Alumni Youtube channel.