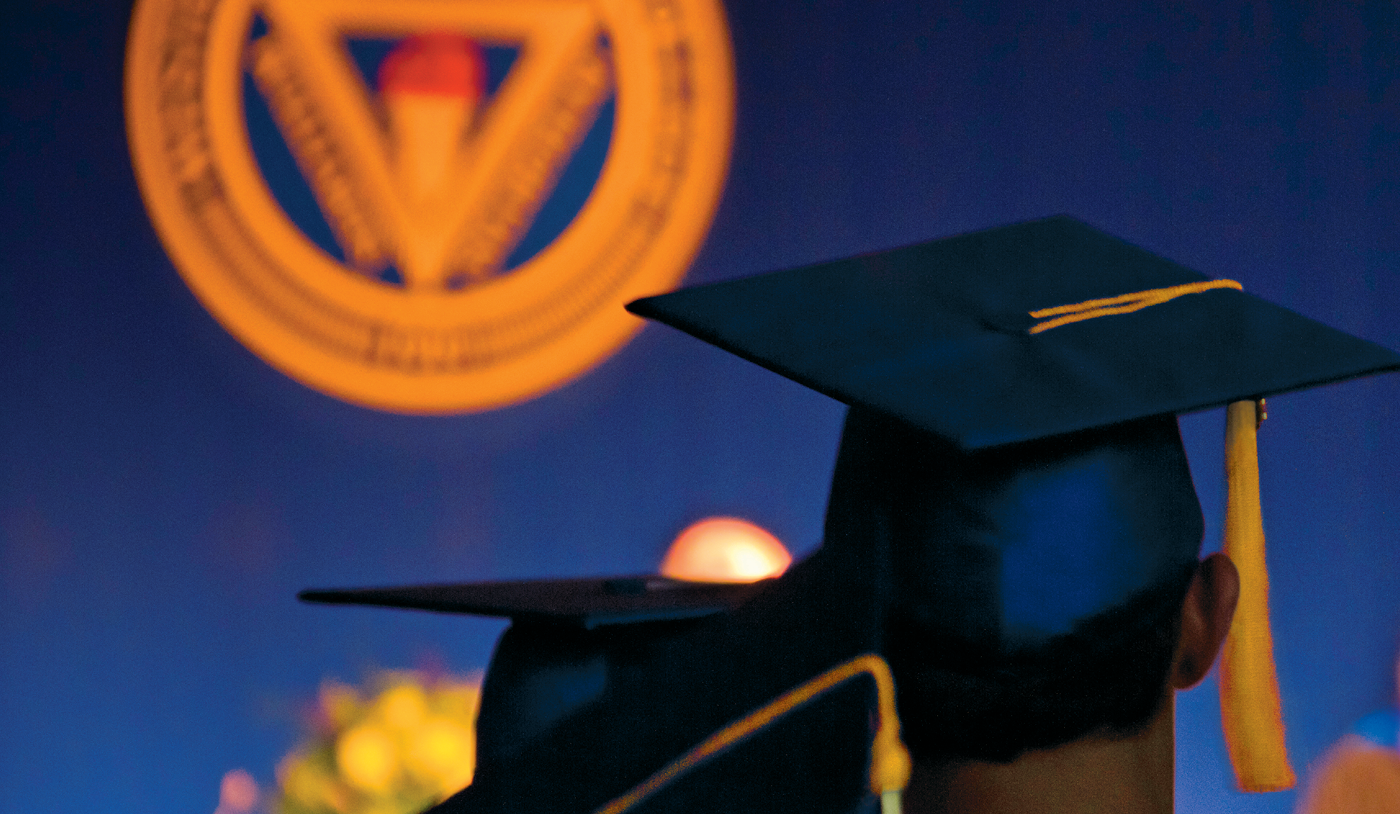 A Message to the Class of 2020
We know how hard you have worked...
to attend Senior Formal, Spring Event, and Senior Week
to proudly wear your robe of blue and tassel of gold
to share Golden Bear hugs with friends and family
to shake Dr. Caprio's hand one last time...
and to hold your diploma with pride.
Together, we will find a way to celebrate.  
#WNEGRAD


When it is safe to do so, the Undergraduate Class of 2020 will be warmly welcomed back to campus for a traditional commencement ceremony. Graduate students may have a traditional or celebratory event geared to an individual school/college or program.
Watch a salute to the members of the Class of 2020, including a parade featuring faculty, staff, coaches, and University administration, created to honor our Undergraduate and Graduate students.