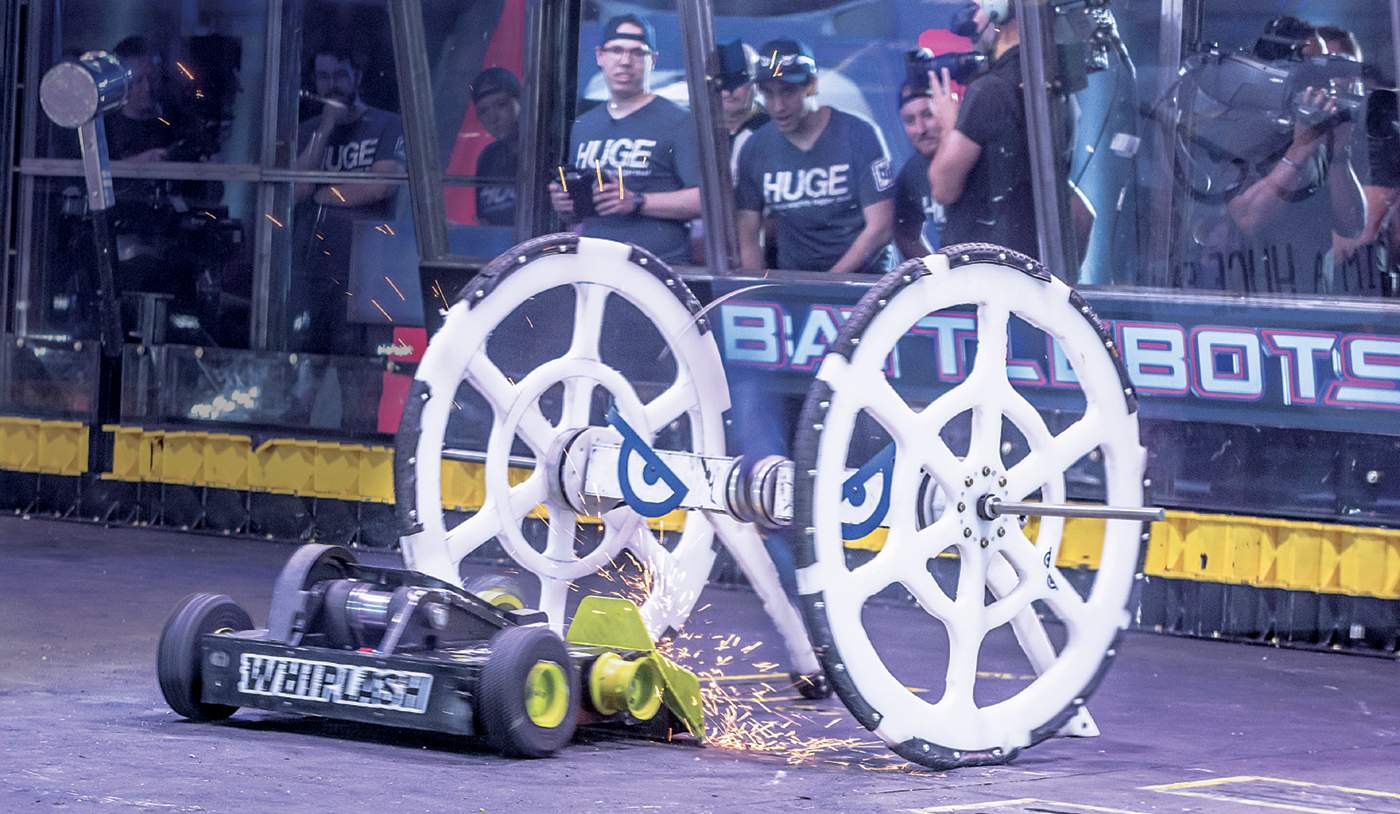 Larger Than Life
Team HUGE Aims to Dominate on BattleBots® TV Competition
By Alex Lyman '12/G'16
TEAM HUGE is steamrolling its way to the top on BattleBots®, the world's largest, and only professional robot fighting TV series, airing in 150 countries. The five-member team includes two Western New England University College of Engineering alumni: team leader and builder Jonathan Schultz '16, who built his first robot for his Engineering Senior Design Project, and his college roommate Peter Lombardo '16, who handles electronics, share design, and fabrication. TEAM HUGE has racked up 64% in career wins and is quickly working its way up the ranks to becoming a Bot fan favorite on the Discovery and Science Channel program.
The Connecticut-based team has competed in 11 matches in the program since 2018 with seven wins. They also won the 2018 competition's Best Design Award, which was voted upon by their peers. So, TEAM HUGE might be on its way to becoming a bit more than "a slightly bigger deal" (as its tagline claims) on BattleBots.
So what prepared these two WNE alumni for the big time in the world's most-watched combat arena?
"The greatest skill we have is the ability to take it slow, break it down, and think critically about every design feature on HUGE," says Jonathan. "We wouldn't have been able to go from rookies to contenders so quickly without seeing and exploiting common weaknesses in our opponents. Without having learned at WNE how to teach ourselves new skills, think critically, and learn from those around us, we never would have been prepared for the challenges of the BattleBox!"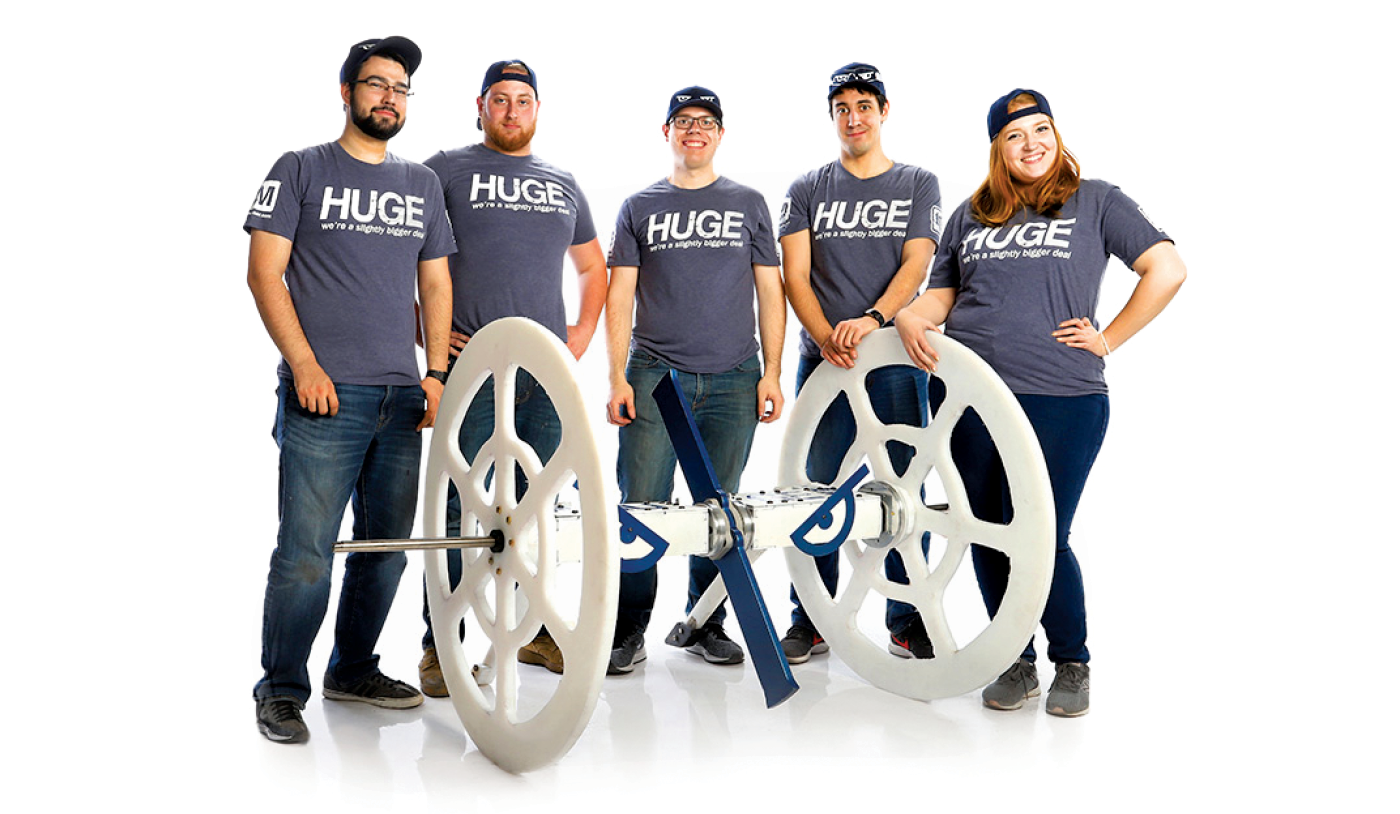 Now that Jonathan and Peter have graduated and are achieving success in their work, they often return to campus to inspire the next generation of students interested in robotics at various FIRST® Robotics Competitions (FRC) held at the University. FRC encourages students at the elementary, junior high, and high school levels to not only build their own robots and program them to complete tasks in competitions, but also to market and fundraise the entire effort. Team HUGE has made appearances at several of these competitions on campus to cheer on the competitors, and they even bring the current iteration of their robot to show.
"BattleBots was the foundation of our interests in robotics, leading us towards FIRST programs and eventually to WNE," says Jonathan. "We're thrilled to use our platform as BattleBots competitors to inspire the next generation of robot builders, and grateful for WNE's resources that led us into the world of combat robotics."
Up next for Team HUGE is conquering the next season of BattleBots, which is currently on hiatus from filming due to COVID-19. To keep up with their progress, you can check out their website at www.HugeBattleBots.com.