Building Bridges to Business
CONNECTING PEOPLE TO OPPORTUNITIES IS NOTHING NEW FOR DEAN SHARIANNE WALKER. SHE'S BEEN DOING IT ALL HER LIFE.
By Mary McLean Orszulak G'10
"We have always had great career building opportunities that connect our students to the business world," says Dr. Sharianne Walker, who has been officially named dean of the College of Business.
"We also have bright, creative thinkers among our student body and on our faculty. We need to mobilize that force to become an equally valuable resource to industry, connecting the business world to Western New England University. Therein lies the bridge; we've got to be walking across it both ways."
A Natural Step Into a New Role
Stepping into the deanship is a natural fit for Walker, who has worked in both academia and industry.
On the faculty since 1996, the Northampton, MA native was a Sophia Smith Scholar at Smith College where she earned a B.A. in English, and holds master's and doctoral degrees in Sport Management from UMass Amherst. Prior to being named interim dean in 2019, she served as chair and professor of Sport Management, codirector of the Master of Science in Sport Leadership and Coaching graduate program, and athletic direct report to the president, which she remains.
Her passion for her work and dedication to helping her students reach for their biggest dreams have landed her mentees among a who's who of major and minor league teams, sporting goods brands, stadiums, collegiate athletic programs, and the media. But the sport industry is first and foremost a business, and it is Dean Walker's broad-based appreciation for all facets of business that have made her highly respected among her WNE peers and members of the business community.
"As we move boldly into the future, we believe that our role as a College of Business is to bridge business and academia. Business partnerships, relevant curricula, and faculty engaged in business research and with the business community guarantee our students that they are positioned well to face the challenges of business today."
Fortifying Industry Connections
While working with industry and organizations within their disciplines is common at the University, Dean Walker is seeking to make it a more integrated and focused practice among her faculty.
"Each of our faculty in all of our majors from accounting to pharmaceutical business do it all of the time," she says. "We have started to really focus on and enhance the impact our College of Business has with its multiple stakeholders. One such initiative is a framework we've created called F2B (Faculty 2 Business), encouraging our faculty to systematically and purposefully get into the business community each semester, to talk with business people, take what they've learned back to the classroom, and to foster connections with our campus community. Early outcomes include the development of student-industry-faculty research projects, internships, employment opportunities, and curriculum and pedagogical enhancements."
Walker also views industry advisory boards as key in leveraging the talents and insights of professionals. The Dean's Board of Advisors, the Alumni Accounting Advisory Council, the Young Alumni Accounting Advisory Board, the Center for International Business Advisory Board, and the Pharmaceutical Business Advisory Board all provide that breadth of industry perspective so essential to making informed curricular and program decisions.
"An advisory board is a great way to establish systematic and longitudinal engagement and impact in the business community, creating that bridge from academia to business. Our boards are an invaluable resource," says Dean Walker.
In the classroom, industry professionals, often alumni, engage in video conferences or in live lectures. Engaged learning takes the form of projects for real clients, simulations, local and international travel, leadership and honors programming, and applied learning in the Frances and Norman Cohen Trading Room and the Business Analytics Center.
Graduate programs are meeting students where they are in their careers with stackable certificates that can be combined toward a master's degree and delivery models ranging from online/in-class options to the low-residency, accelerated Sport Leadership and Coaching program designed to accommodate working coaches and sport management professionals. A new accelerated accounting program moves students efficiently through the undergraduate and graduate accounting programs.
Undergraduates have access to the University's network of 1,000 internship sites, and the College of Business, along with the Career Development Center, welcomes Big Four accounting firms and corporate recruiters to meet with its highly prepared students.
About Dean Sharianne Walker
Dr. Sharianne Walker is the coauthor of Managing Intercollegiate Athletics; Managing Sport Organizations: Responsibility for Performance; and Strategic Management in International Sport in International Sport Management. She has presented her research in leadership development, business operations, and revenue generation at various international, national, and regional conferences. Walker has also spearheaded accreditation, strategic planning, and assessment projects at the University. She has served as a faculty fellow, an NCAA faculty representative, chair of the WNE Athletics Council, athletic direct report, and was inducted into the University's Downes Athletic Hall of Fame. Walker was previously named Career Woman of the Year by the Massachusetts Business and Professional Women's Association and served as director of the Springfield Leadership Institute. She is currently the chair of the Board of Trustees of Frank Newhall Look Memorial Park in Florence, MA.
Following in the Footsteps of Mentors
In her own life, mentorship has played a critical role in shaping Dr. Walker's approach to leadership. Her first mentors were her mother, a teacher, and her father, who held senior management posts with the J.J. Newberry Company before becoming the longtime executive director of the Northampton Chamber of Commerce.
"My love of business came from my dad's work with the Chamber," recalls Walker. "At an early age I was involved in all kinds of business events and innovative business programming. He was an awesome leader and creative thinker. I spent a lot of time with him talking about entrepreneurship, leadership, strategic planning, and how to build a high performing team—so you might say much of that was in my DNA."
While business was in the Walker blood, a love of sport was at its heart.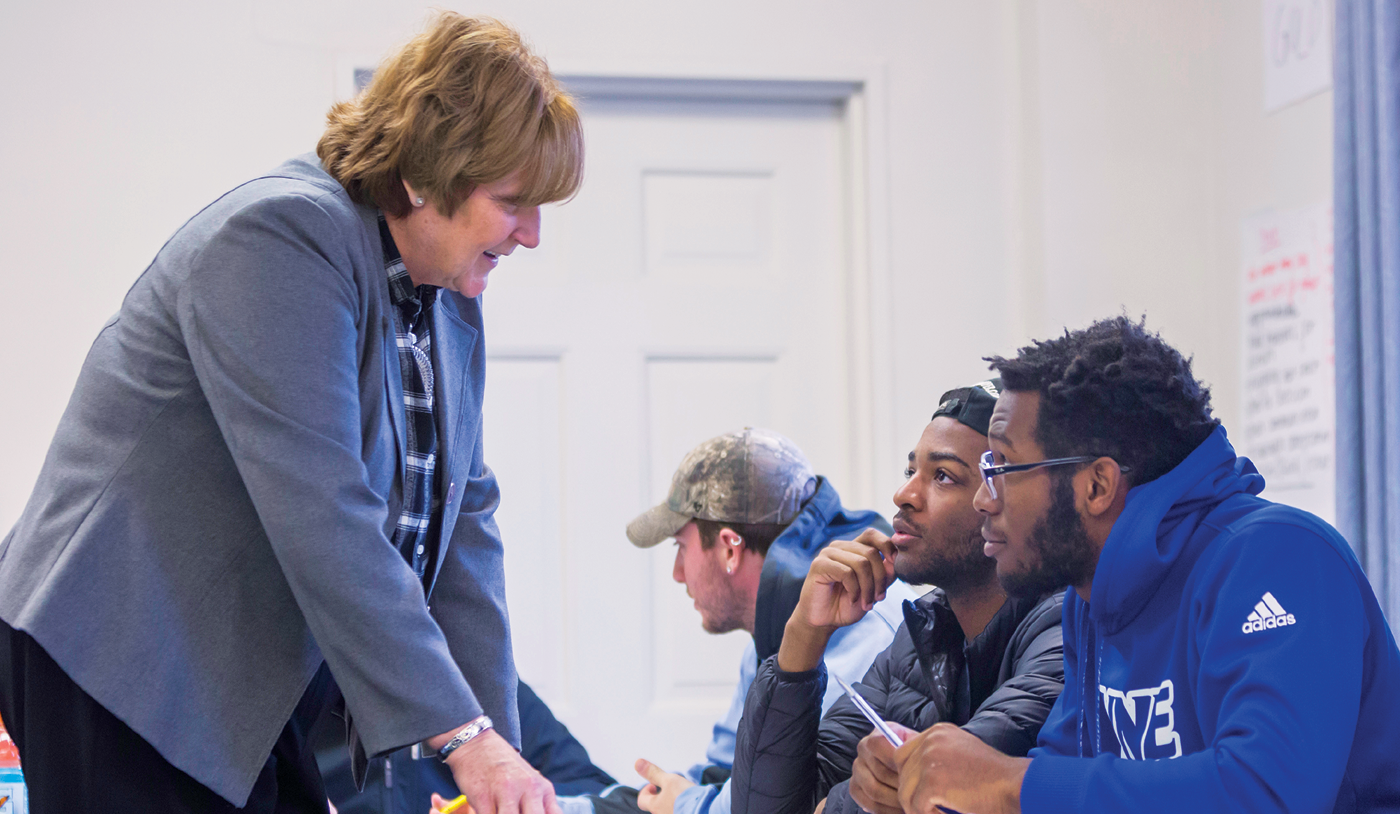 "Since I was five years old and into my adulthood, I can't remember a time when I was not on some sort of a team," recalls Dr. Walker. "A lot of that was influenced by my family's love of sports. Back then you played a different sport every season, but basketball was my primary sport, and my brother played football at Texas Christian University. Sport has always been a part of who we were and what we did as a family."
When she learned that she could pursue a graduate degree in Sport Management, blending two of her passions, Walker was thrilled. "Sport Management as a business pursuit was pretty revolutionary back then when these programs started to emerge," she explains. "It introduced me to the business side of sport in a way that I hadn't considered before."
It also opened the door to opportunities for two of the biggest sport organizations in the world.
"I got an internship with the Celtics and worked with Jeff Twiss [VP of media services] who is still there today," says Dean Walker. "He hadn't had a full-time woman intern at that time and really took me under his wing. He gave me so many opportunities to take on a role even as an intern in helping him to manage the communications and PR function. He was a wonderful teacher; it made me feel at the time 'that's the kind of person that I want to be.'"
She credits Twiss with teaching her "how important relationships are in business, along with integrity; being a hard-working, ethical, and humble person; and serving others in your career— those things really spoke to my heart," says Walker, who included Twiss in the dedication of her doctoral dissertation.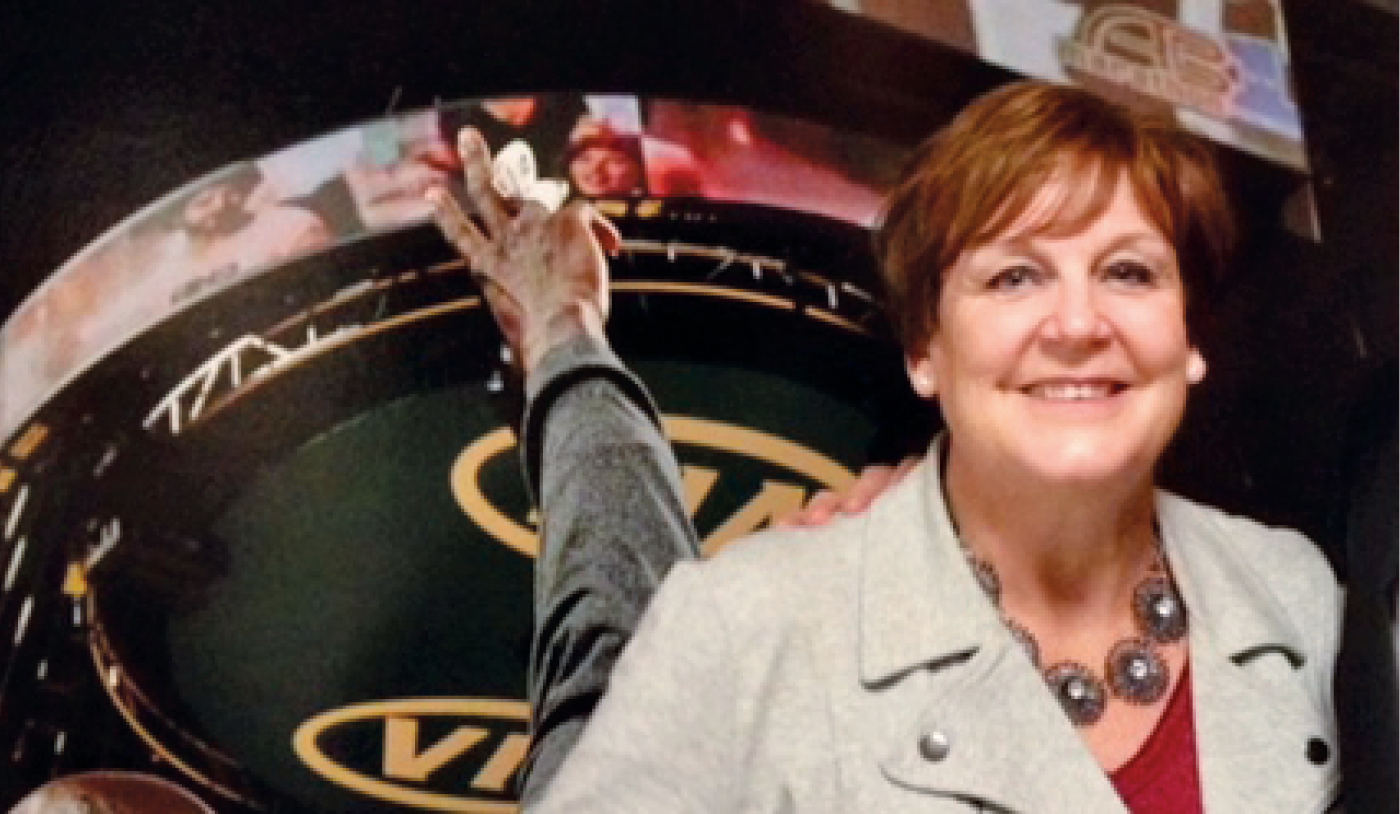 In the golden era of Bird, McHale, and Parish, Dean Walker remembers the seminal moment when, as a lifelong Celtics fan, she first stepped onto the revered parquet.
"The first time that they gave me my staff press pass and I walked down on the Garden floor for a game was a moment I'll never forget. I remember the thrill of actually being in the excitement of an NBA contest and being that close to the action."
With Twiss' support, Walker landed a job with another dream team, working for Commonwealth Sports Properties, the holding company for the Foxboro Racetrack and Stadium, and the Patriots.
"I am just so blessed to have had the opportunity over the years to work with such amazing students, many of whom I continue to stay connected with as alumni. There is nothing more powerful than seeing them achieve their dreams." - Dean Sharianne Walker
"It was a very different operation than the NBA," explains Walker. "It was one of my first significant exposures to the breadth and depth of responsibilities in managing business enterprises, collaborating across multiple stakeholder groups, working with unions, understanding compliance, managing financial and technological resources…and the importance of paying attention to all these little details. It also got me thinking about 'how are we educating people for the realities of the workplace?' That's where those seeds were really planted."
Walker had the opportunity to connect to her third passion, teaching, when she pursued her doctorate in sport management. Then Western New England came calling in 1996 when it launched its Sport Management program.
"I was very fortunate to have a number of offers as a woman with a Ph.D. in sport management, but I came to Western New England and fell in love with the place, the people, and the community," she says. "I saw it as an opportunity to build a program and work with a remarkable faculty. My first office was located next to the venerable Hank Bazan who told me on my very first day, 'you just wait, you will put down your roots here and never want to leave.' I am just so blessed to have had the opportunity over the years to work with such amazing students, many of whom I continue to stay connected with as alumni. There is nothing more powerful than seeing them achieve their dreams," says Walker.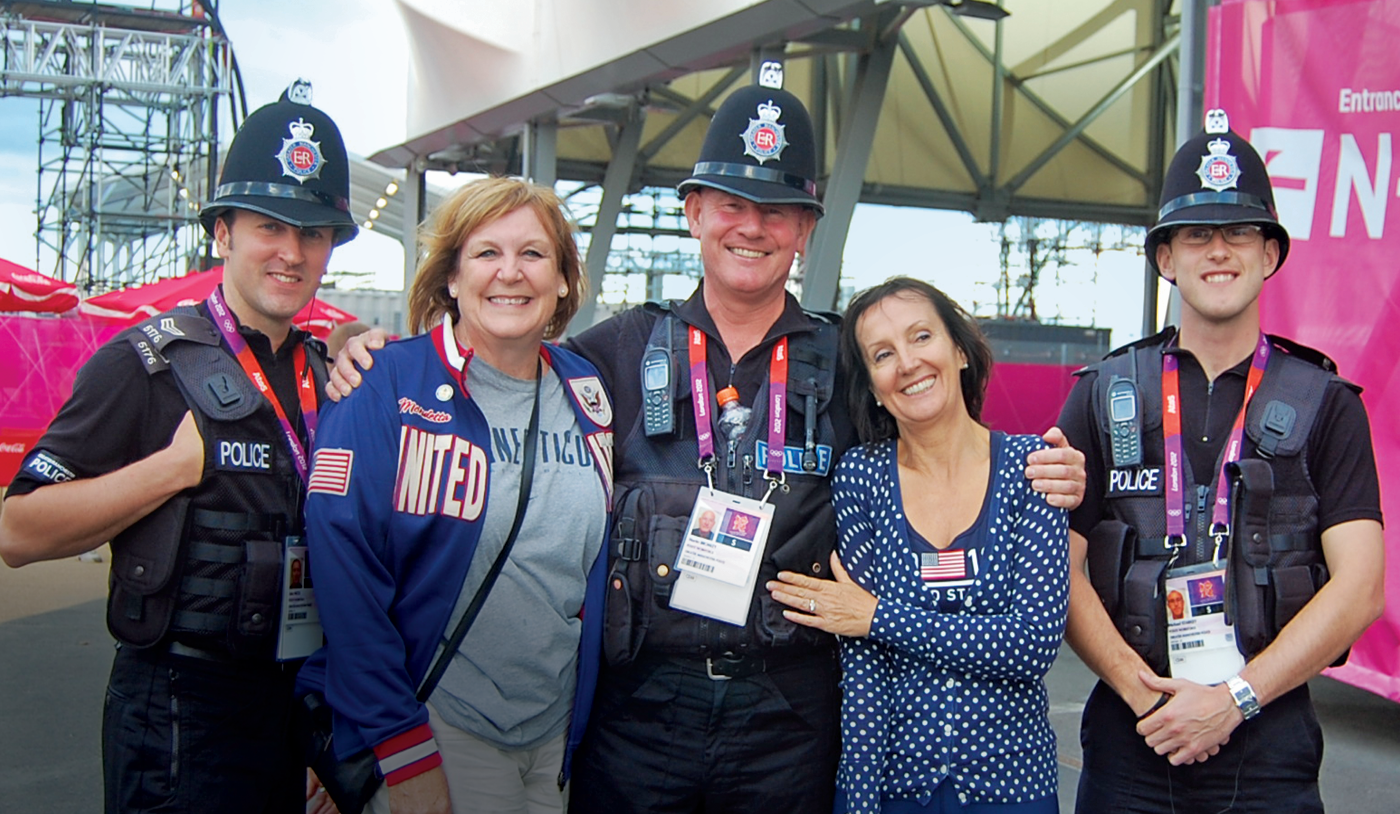 "Dr. Caprio was coming in at the same time, and he and I sat down and talked that summer…and the rest, as they say, is history," laughs Walker in reference to the Athletics Study, often called "The Walker Report," she was tasked to lead which helped to usher in a new era of athletics prominence at WNE.
Nearly a quarter century later, Sharianne Walker is uniquely poised to lead the College of Business and help prospective students and their families see a business degree as a tool that can be used for the greater good. As the world deals with seismic changes brought about by COVID-19, we see the positive impacts of collaboration between business, entrepreneurs, scientists, data analysts, researchers, and the medical community. "More than ever we are relying on creativity and innovation and needing to harness the power of public and private sector resources and initiatives to deliver immediate positive impact," says Walker.
"I believe people's perceptions of business are being broadened in a positive way," she continues. "A career in business can provide a wonderful opportunity for a very fulfilling life. There are millions of business people out there doing good and changing the world around them, making life better, and making the planet better. This is a place where future leaders can learn how to make those connections. We want to be that bridge."