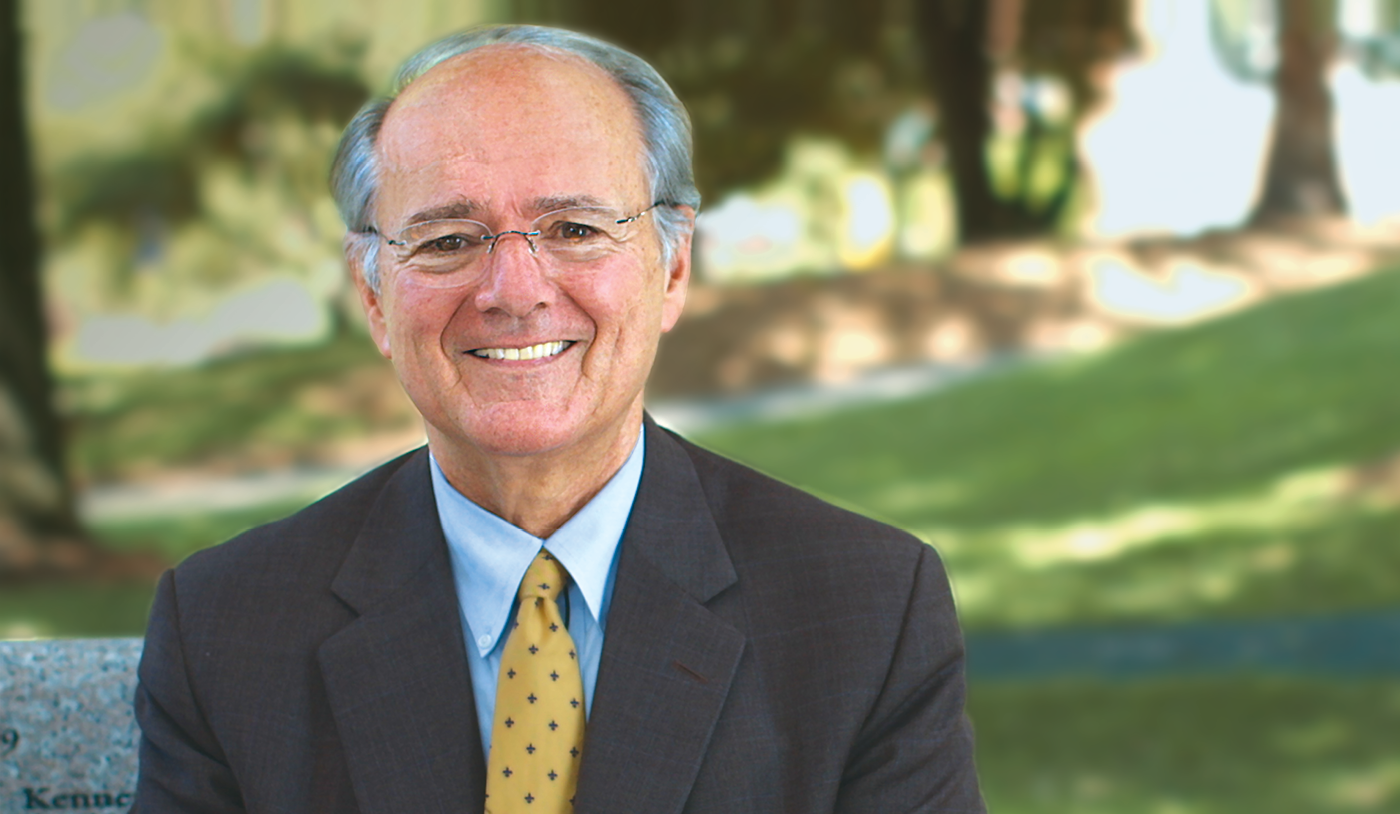 Message from the President
As my retirement date approaches, I find myself looking back over the past quarter century of my life, which has largely been devoted to furthering the mission of our University. As I do so, it becomes more and more apparent to me how very grateful I am to have been able to work hand in hand with so many good people who have participated along the way in helping raise the University to its current elevated status as a premier institution of higher education.
When I think of our faculty, I see clearly that they have worked tirelessly to help our students grow and blossom. Because of their dedication, our students' lives have been truly transformed. Working with such devoted professionals has been a deep pleasure. As an extra joy, many of these special colleagues have become close friends.
I think of our staff without whom we simply could not have functioned. These reliable and skilled people have served our campus community every day, displaying their profound belief in our University. I am so very grateful to have spent many hours each day with such admirable human beings.
I think of our Board of Trustees, past and present, the finest volunteers I could have ever hoped to work with. I have relied upon them for their knowledge, generosity, and guidance as they have supported our University and me wholeheartedly for the past quarter century.
I think of our donors as well as our volunteers who have given so generously of themselves. Such friends of the University include community members, student families, as well as faculty, staff, alumni, and trustees, and so many others who have supported us and have thereby participated in our success.
But most of all, I think of our students—without whom we would simply have had no reason for existing. Our students have always inspired me, amazed me, and caused me to feel so proud. They have enriched my life. I treasure the memories of our many wonderful conversations—wherever our paths may have crossed, on and off campus. I am happy that many students continue to share their lives with me as alumni, inviting me to their weddings and other important life events.
I have had the pleasure of presiding over the commencements of 24,000 graduates, roughly half of our 48,000 alums—greeting them individually as they walk towards me on stage. Each and every one of them remains indelibly imprinted upon my heart and soul.
In sum, I think of how fortunate I have been to be part of this dynamic University, to have worked so closely with all of you as we have built our remarkable institution.
Now I am ready to step back and watch proudly as our University continues into its second century. I wish you well and thank you all from the bottom of my heart. Please know that I will deeply miss you all.
Sincerely,



Anthony S. Caprio
President