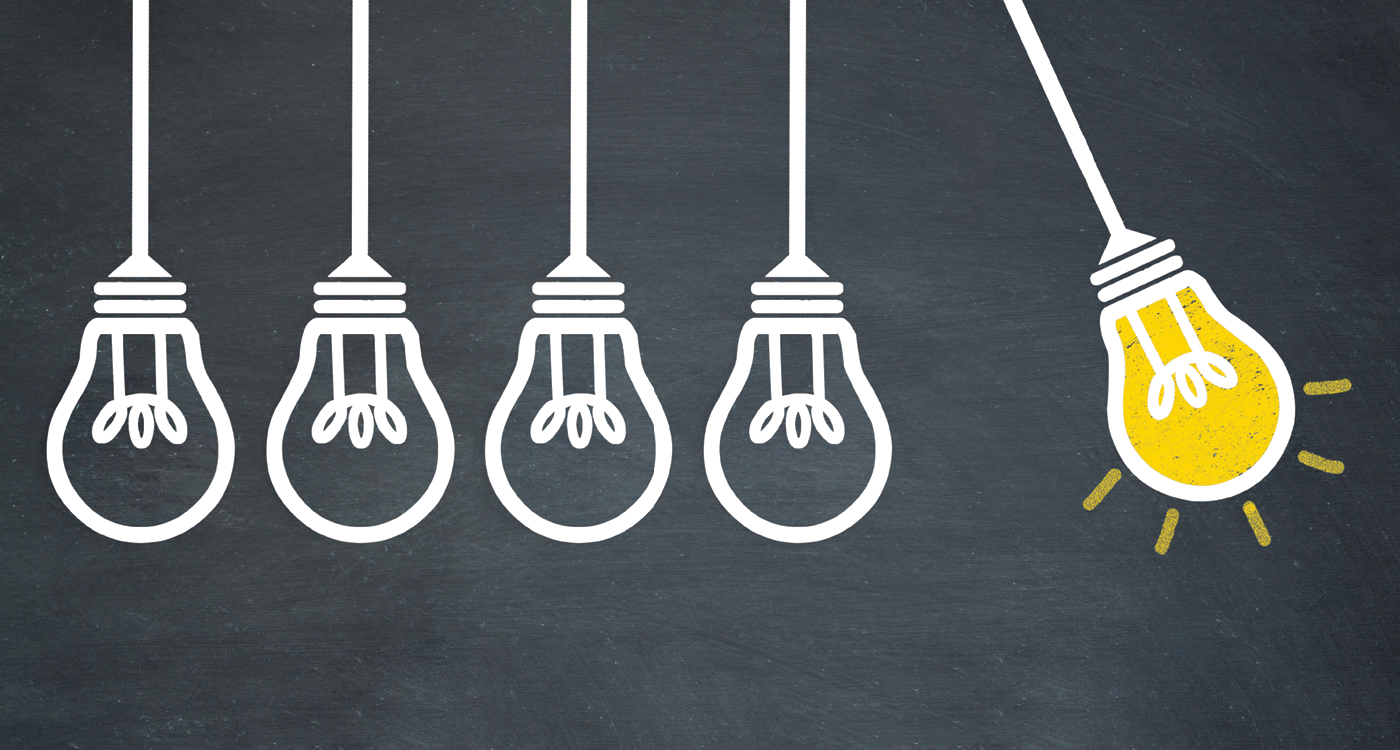 Making Connections from Research to the Real World
With a focus on research and data, Dr. Lisa Muftić helps students view criminal justice and sociology in a brand new light
By Mary McLean Orszulak G'10
DR. LISA MUFTIĆ is prepared to lead the Department of Criminal Justice and Sociology as the University enters its second century and the programs are recast to offer students a broader array of coursework that reflects current and emerging issues in the disciplines. To meet these demands, the department has grown with the addition of three tenure track faculty members and a professional educator.
Criminal Justice, one of the largest undergraduate programs at Western New England, has recently undergone a major curriculum revision designed to offer students greater flexibility in the classes they can take. Beginning fall 2019, students can choose from four concentrations: Criminal Investigation, Homeland Security and Terrorism, Victim Studies, or Administration of Justice. Drawing from the broad range of course topics, they can also create additional areas of focus customized to their individual interests.
"I am currently advising a student who is interested in a career in the correctional field," explains Dr. Muftić. "We've outlined four courses that he could take that are corrections based. Upon graduation, the student will be able to market himself as having focused his studies on corrections. Our curriculum is now better situated to offer our students opportunities for focus areas that are reflective of the growing and changing field."
Dr. Muftić also has been collaborating with the Sociology faculty in efforts to increase students' awareness of that program. "There are a lot of natural connections between Sociology and other social science programs at WNE," states Muftić. "It would be great to see more students from these programs minoring in Sociology, or better yet picking up a double major." The Department is working closely with the Division of Enrollment Management to promote the program and highlight the accomplishments of the Sociology faculty.
"The addition of new faculty members has complemented the strengths of the programs we offer," asserts Muftić. "Our students are receiving an excellent education. Not only is our faculty student-centered, but they are also active outside the classroom conducting research, as well as interfacing with practitioners in the field and the community. This provides numerous and diverse opportunities for our students."
Appointed chair in 2017, Dr. Muftić brings to her post a prolific body of research focused primarily on interpersonal violence with a special emphasis on sex trafficking/ sexual exploitation, program and policy evaluation, and corrections.
She has published more than 48 peer-reviewed journal articles and presented her research at numerous international, national, and state conferences. She has also served as the principal investigator on several funded grants, including an evaluation of a jail-based treatment program for drug involved offenders, a diversion program for young adults arrested for misdemeanor probation, and law enforcement responses in child maltreatment cases. Muftić's extensive scholarship led her to being named the 2015 Faculty Researcher of the Year by the Division of Victimology of the American Society of Criminology. She is the coauthor with Dr. Leah E. Daigle of Victimology: A Comprehensive Approach, a textbook for undergraduates that offers an accessible look into the field of victimology.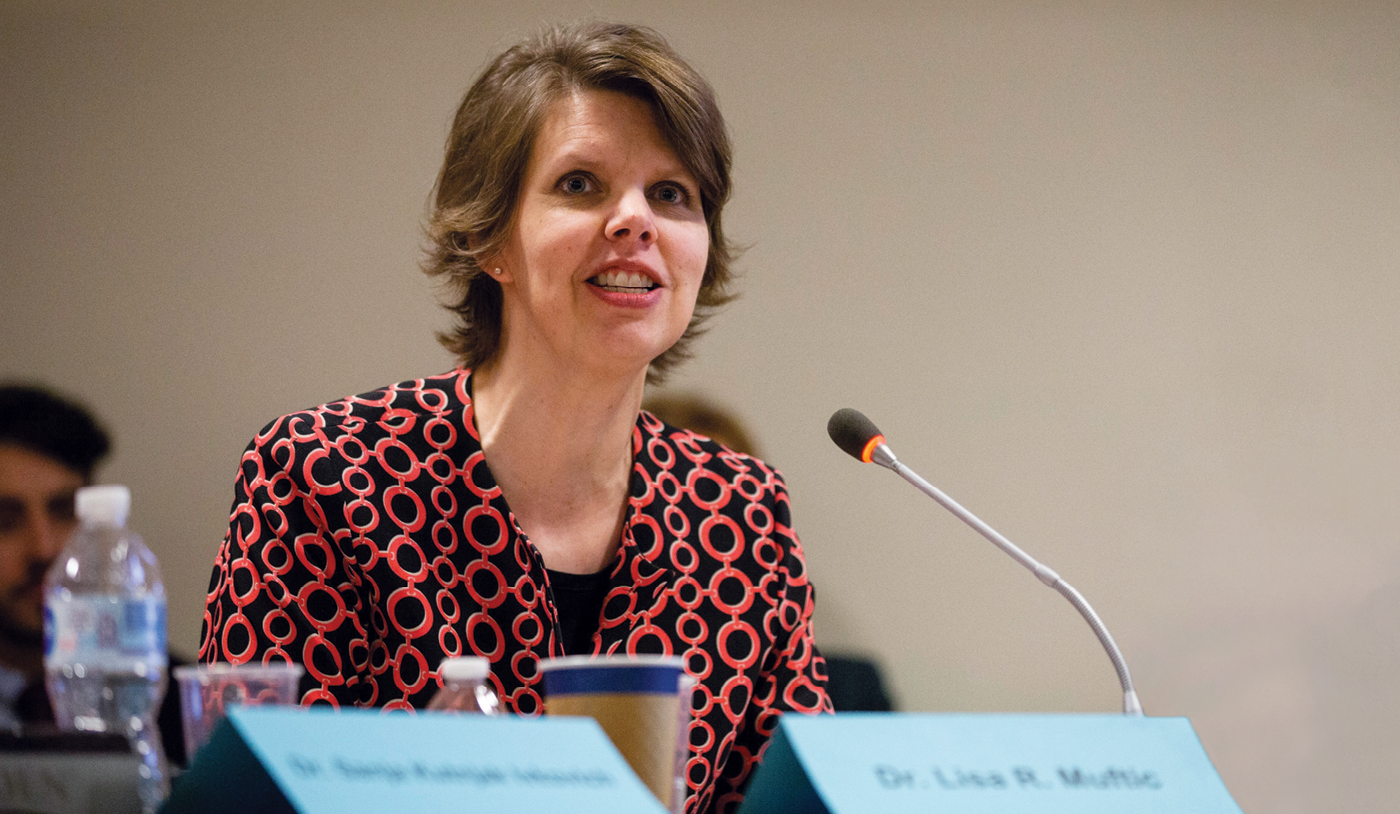 "My research primarily focuses on crime victims, including formal and informal responses to victimization. Historically, victims have been ignored—by the system, by social scientists, and in CJ curricula."
The ability to write clearly, think critically, and analyze data are cornerstones to modern day Criminal Justice and Sociology careers asserts Dr. Muftić. "I want students to approach all subject matter from a scientific basis. I want them to understand why a program works or doesn't work, to grasp the importance of evidence-based policy and practice."
That bridge, from the theoretical to application, is a key differentiator for prospective students.
"WNE offers a rigorous but rewarding CJ program," says junior Nathan Barr. "All of the professors are able to connect the material learned in the classroom to the real world so that students may apply the concepts in real life situations and issues. As a transfer student, it became clear to me that I had made the right choice by coming here."
Calling herself a "social scientist at heart," Muftić's path to Criminal Justice education was not a direct one. Born and raised in Bowbells, North Dakota (pop. 336), Muftić's graduating high school class consisted of 14 students. "I went to college because that was what was expected of me," recalls Muftić. "But I really didn't know anything about university as a first generation student. I really struggled to find my feet that first year."
As an undergraduate, she pursued a B.S. in Sociology from North Dakota State University. At the insistence of a faculty mentor, Muftić agreed to forgo her intended internship site for one at a refugee resettlement program because of her expressed interest in the sociology of culture. That decision would change both her personal and professional lives.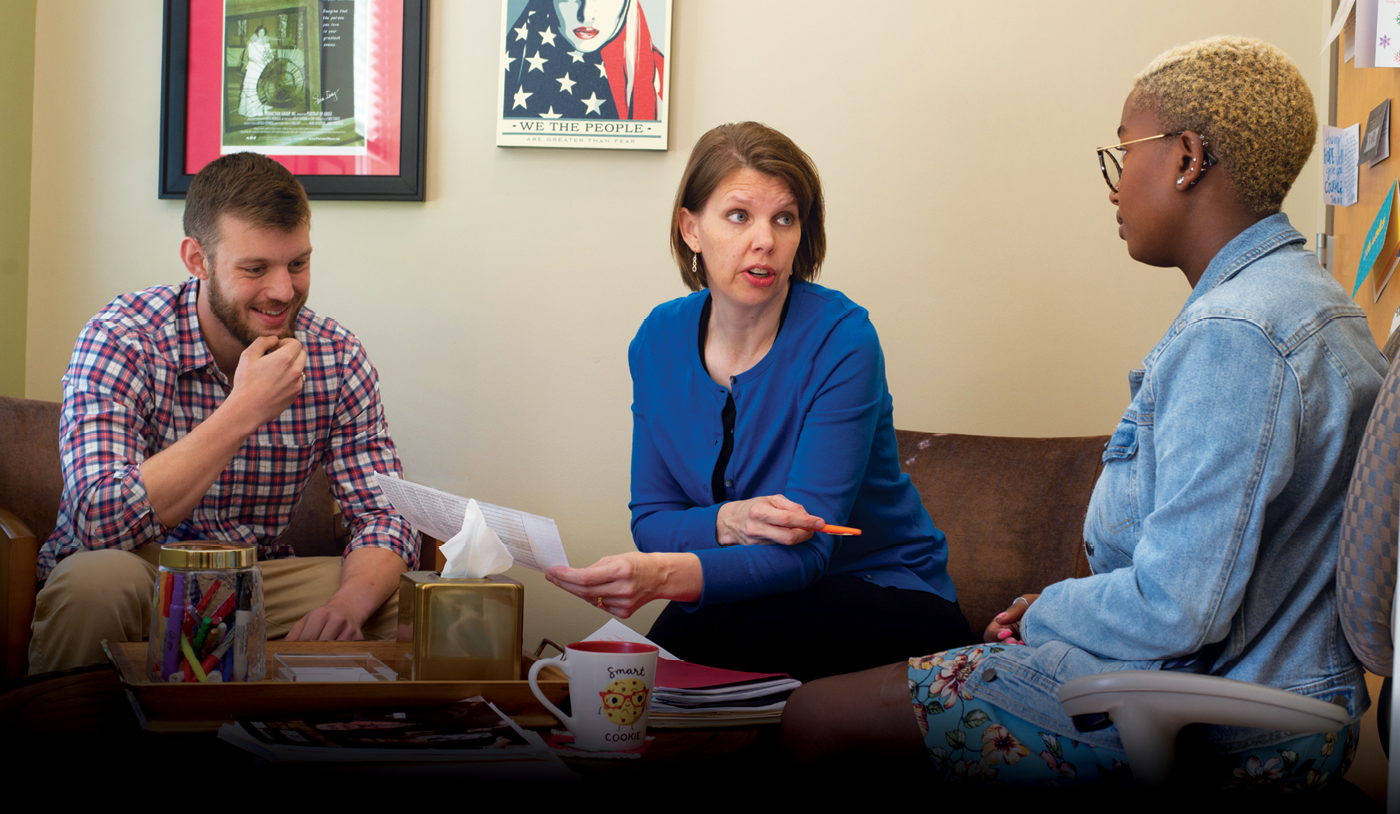 Through the internship, she met her future husband, a Bosnian refugee who had been resettled in Fargo during the height of the war (1992-95). His reluctance to discuss his experiences during the conflict led Muftić to pursue research that explored the conflict's origins. "I had a great mentor who encouraged and directed my studies in this area," recalls Muftić. She has been studying Bosnia and Herzegovina ever since.
Dr. Muftić earned her master's degree in Social Science from the University of Chicago. Returning to North Dakota after graduation, she worked as a labor market analyst, a public health epidemiologist, and a grant writer. When she learned of a new doctoral program in Criminal Justice at North Dakota State University, she didn't hesitate to apply. "To be honest, I don't even remember having a conversation about whether or not I should apply," laughs Muftić. "I just knew this was what I was meant to do. It is by far one of the best decisions I have ever made."
After completing her Ph.D., Muftić held faculty appointments in Texas and Georgia. In 2012, she journeyed with her husband and three children to Sarajevo upon receiving a US Fulbright Lecturing/Research award. Positioned within the Department of Criminalistics at the University of Sarajevo, Muftić describes the experience as "profound" and "life-altering." She says: "To spend more than a couple of weeks in the country I had been studying for close to a decade was beyond anything I could have ever dreamed of. That year impacted not only my research, but the way I approach teaching, mentoring, and the balance between work and family."
While serving as director of Undergraduate Programs for the Department of Criminal Justice and Criminology at Sam Houston State University, Dr. Muftić worked directly with the Harris County (Texas) District Attorney's office to implement and assess a "smart prosecution" pilot program. Her analysis of this program resulted in several published papers and invitations to share her findings with those working directly with sexually exploited individuals.
"It's important to disseminate your research to people who can use it. Beyond academic journals, I try to find outlets that are practitioner based, whether that be a correctional newsletter or a victim services conference. This takes a different skillset. I learned early on not to come out with a bunch of stats," she laughs. "They don't want to hear about your multinomial regression model. They want to know how your research can help them do their jobs better. How it can help their clients. This is something that actually happens to our graduates. They might be in law enforcement and the chief of police says, "I'd like you to do some research on hot spots policing and get back to me." They don't want a 15-page paper, they want a brief report that gets right to the point. I love helping students develop these kind of skills."
What's on the horizon for Dr. Muftić as she leads the Criminal Justice and Sociology programs into the second century at WNE? "Honestly, too many things. There is just so much to learn and do," says Muftić. "I'm a lifelong student and I want to encourage our students to be so, too."