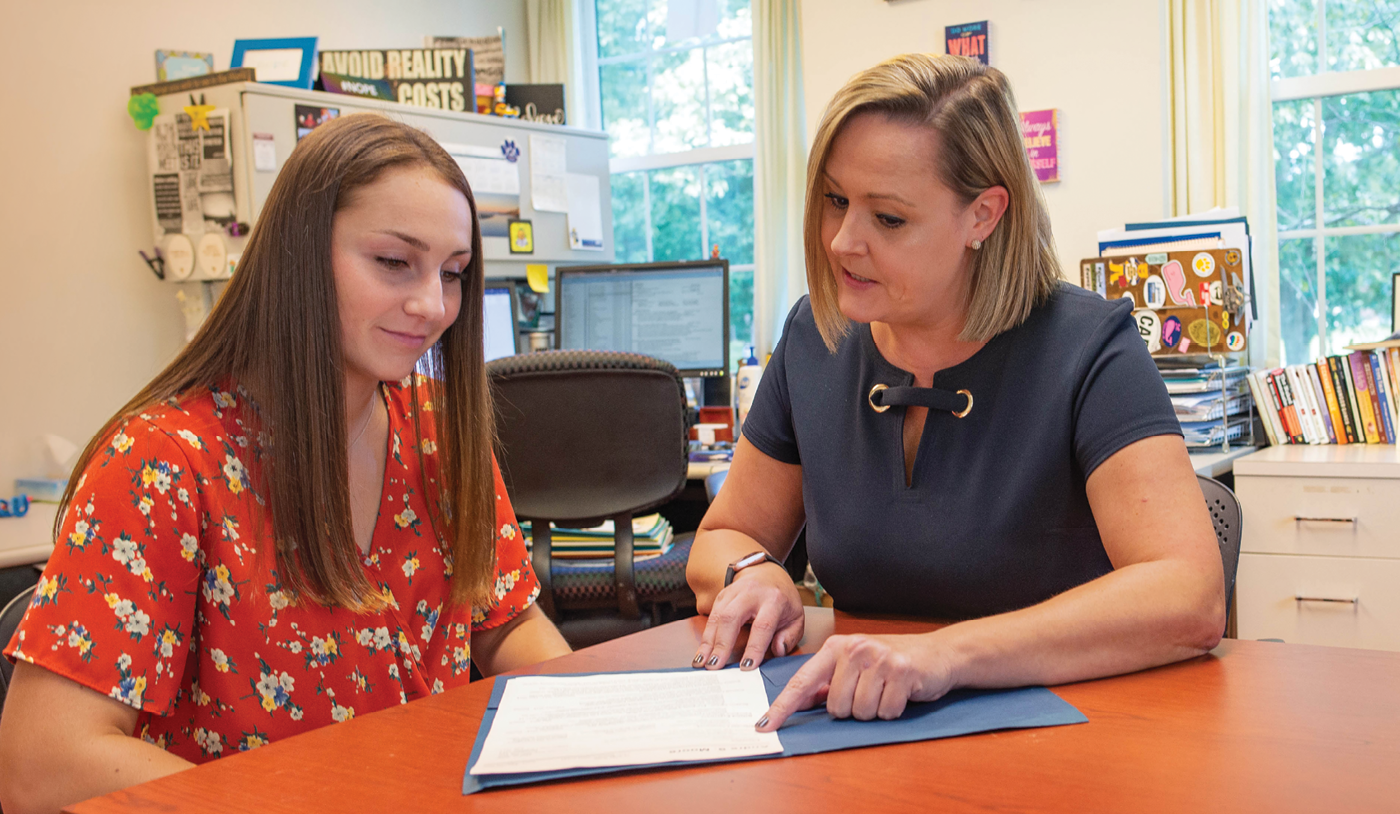 Alumni Gifts Drive Second Century Career Readiness Initiatives
By Mary McLean Orszulak G'10
OUTCOMES. Such statistics are top of mind for high school students and their parents as they navigate the college search process. Students want to be confident that they are making a smart investment in their college decision. For those asking about Western New England University, the answer is a resounding, "Yes."
A recent report from the career-focused website Zippia that finds Western New England University #5 in the nation and #1 in Massachusetts among institutions when it comes to preparing graduates for the job market! The analysis by Zippia utilized data from the federal government's College Scorecard, looking at employment rates 10 years after students who receive federal financial aid graduate. Western New England University's employment rate is 95.56%, placing it ahead of all but four institutions in the U.S.—including both public and private colleges and universities. The University has also been ranked in the Top 3% as a best value by The Economist magazine, as a U.S. News and World Report 2019 National University and among its  Best Undergraduate Engineering Programs. The University is now classified among Doctoral/Professional Universities by Carnegie Classification of Institutions of Higher Education.
For longtime University supporters Kevin S. Delbridge '77, Dean '82 and Denise '84 Vanech, and Roger L. Wade L'82 such news is not surprising. Their own transformative experiences as students at Western New England prepared them well for highly successful careers. Now these generous donors and their families have made major gifts to the Campaign for Our Second Century to advance new initiatives.
Delbridge Gift Supports Career Development Center as Part of Broader Campus Renovation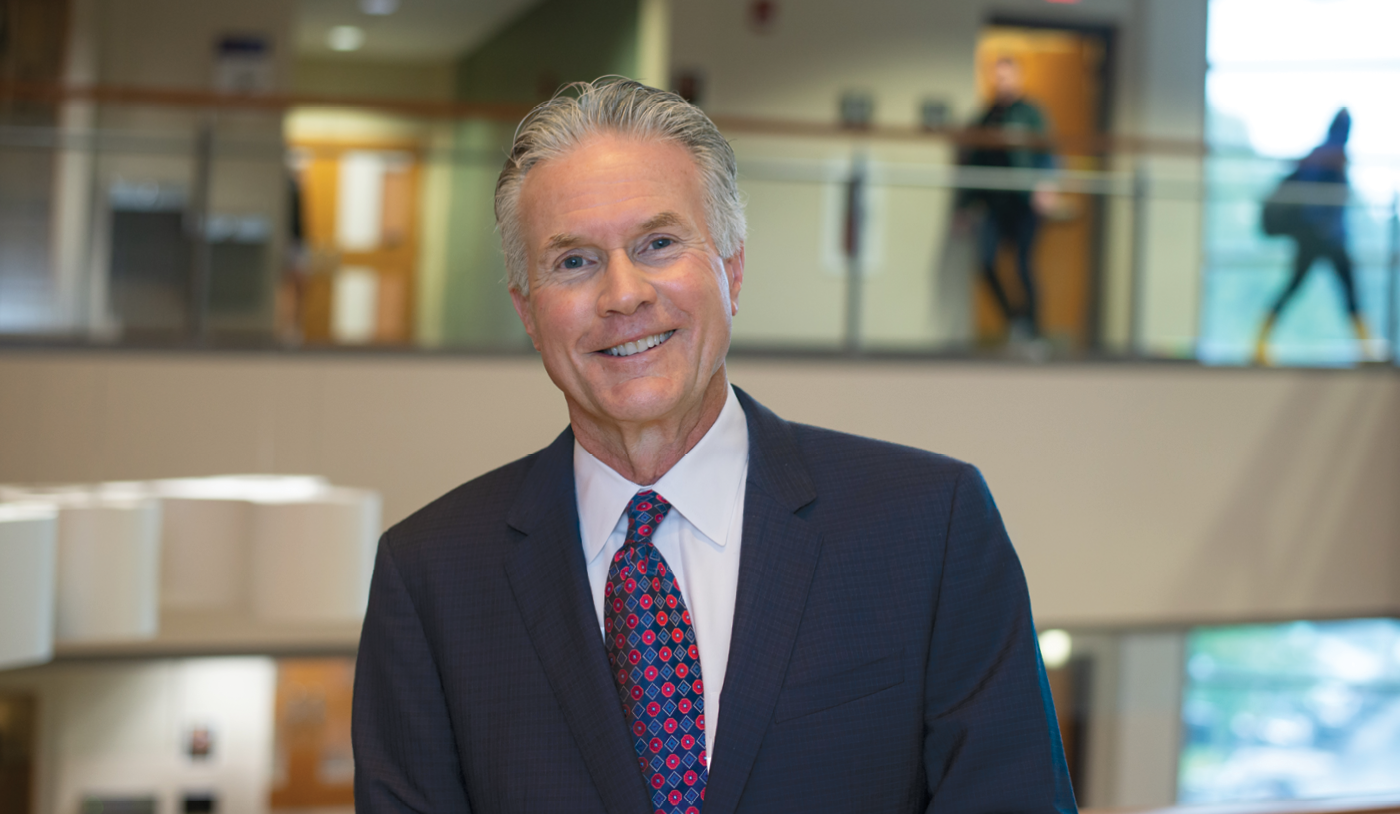 Mr. Delbridge, the largest individual donor in the University's history, has already left an indelible mark on campus through gifts to support the Kevin S. Delbridge Welcome Center, the Kevin S. Delbridge Endowed Scholarship, the Delbridge Family Endowed Scholarship, and named spaces in Sleith Hall and the Center for the Sciences and Pharmacy, as well as Athletics and the President's Fund for Excellence.
Formerly, Mr. Delbridge was chair of the Board of Trustees and cochair of the Transformations Campaign. He is currently an honorary chair of the Campaign for Our Second Century, the University's most ambitious fundraising effort to date. Since graduating in 1977, he has enjoyed a successful career in finance and private equity investing. He has served as Senior Managing Director and as Senior Advisor at HarbourVest Partners, LLC of Boston.
The Delbridge gift will enable the University to transform the Career Development Center and its programs into a premier destination for students, alumni, and employers as Western New England University prepares graduates for the careers of tomorrow.
The planned Center expansion will be encompassed in a proposed three-phase renovation of the St. Germain Campus Center. Its new design will create a sophisticated yet welcoming space, mirroring contemporary corporate environments. With an intentional layout connecting physical spaces tied to key components of career-readiness such as comprehensive advising, mentorship, experiential learning, and career development, the Center and adjacent offices will lead students along a "pathway to success." Bright, spacious, and with a decidedly professional air, it will include smart tech equipped professional meeting and private spaces and facilities for counseling staff.
"This premier facility will be a great showcase for our learning environment," says Andrea St. James '96/G'00, director of the Career Development Center. "Its multidimensional approach to career exploration and advising will provide more opportunities to host employer partners for on-campus interviews, for alumni to connect with students, and for students to explore career paths, internships, and other experiential learning opportunities."
Mr. Delbridge sees the Center's evolution as essential in helping undergraduates transition from student life to a fulfilling career.
"The vision for the enhanced Career Development Center as a prominent resource—from a student's freshman through senior year and beyond—is one that I am proud to help put into action. The evolution of Western New England University is impressive and I am confident that with these enhancements our graduates will be top-picks for employers and will prove to have the tools needed to be successful in their careers and communities." - Kevin S. Delbridge '77, Campaign Honorary Chair
Vanech Gift to Support St. Germain Campus Center Renovation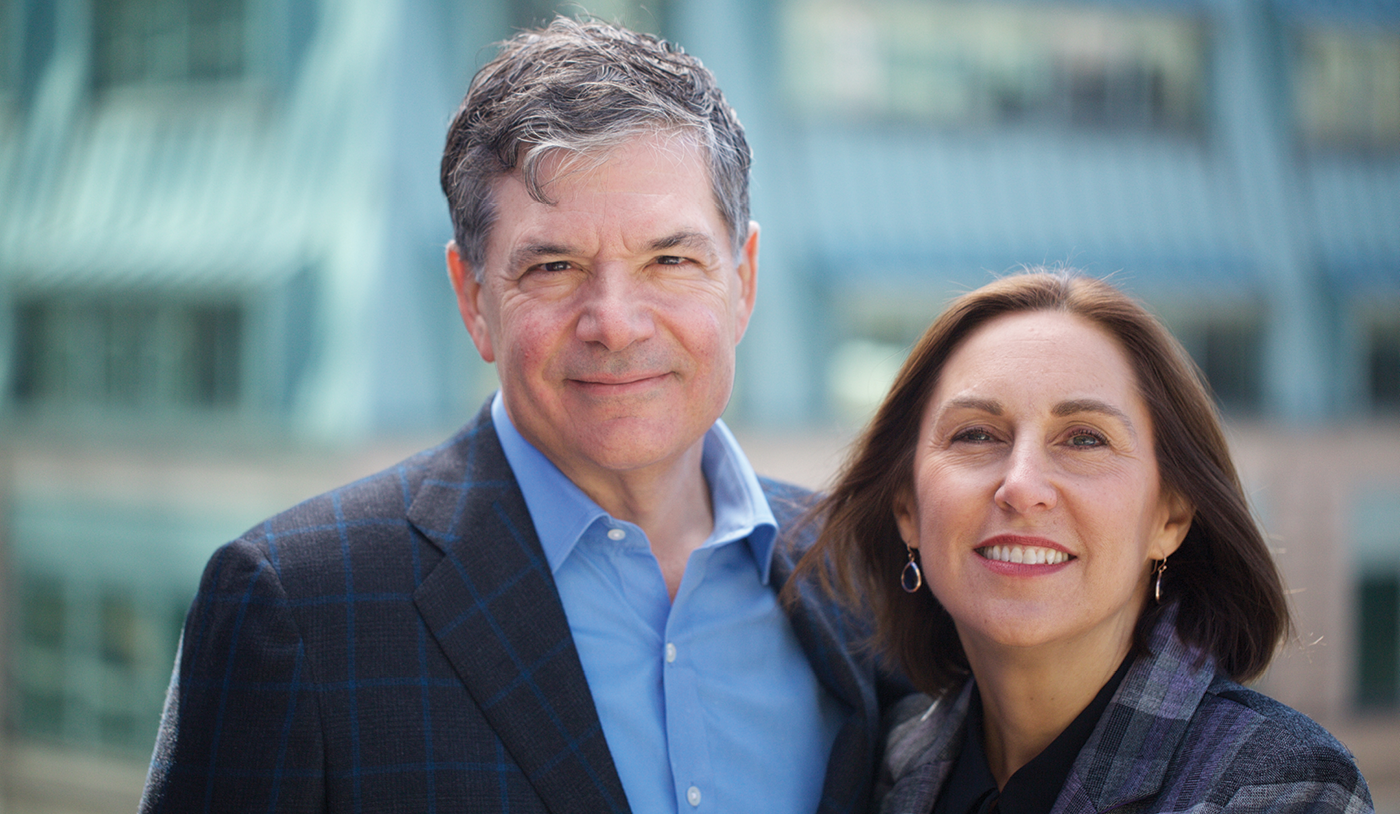 Dean '82 and Denise '84 Vanech are among the University's most generous individual donors. They have made a significant gift to the Campaign for Our Second Century to the Campus Center renovation project as well as their endowed scholarship.
In recognition of their gift, the Center for Professional Advising and Academic Success will bear their name. This initiative will be part of a Comprehensive Advising Program. Through this program, each undergraduate student will be supported by a team of four advisors: a faculty advisor, university advisor, career advisor, and peer advisor. This approach will help students to develop an educational plan and career strategy aligned with their life goals. The university advisor will stay with the student throughout his or her four years, whether he or she changes majors or to a different one of our Colleges. These professionals will connect students to resources and campus and community activities that broaden and complement the academic experience, and keep them on track to graduation in four years.
"While we have supported the University in many ways in the past, this project spoke to our desire to have a global impact on all students. This facility will truly elevate the student experience and prepare them to be professionals and leaders in their fields for generations." - Dean N. Vanech '82
Dean is founder, chair, and CEO of Olympus Holdings, LLC. Denise is a philanthropist who serves on the Boards of J.W. Hulme and Marist College. Through the years, the Vanechs have established an endowed scholarship in memory of Mr. Vanech's father, Nicholas Vanech, for students who have overcome hardship and seek financial aid. The Health Services suite in the Center for Sciences and Pharmacy was named in honor of Mrs. Vanech's mother, Joan Evon, whom the Vanechs memorialized through a generous gift.
Wade Gift to Support First-Year Law Student Advising Program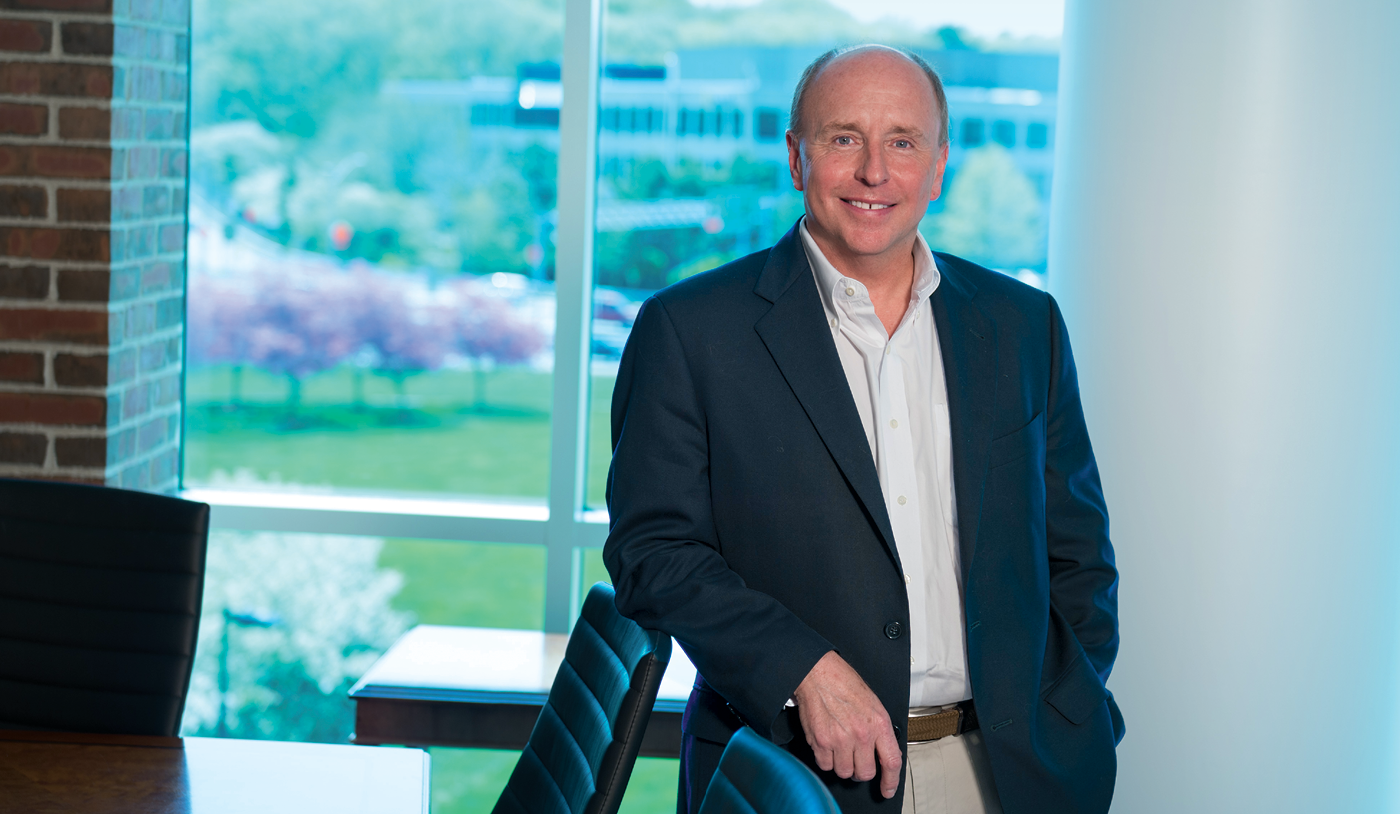 Through the generosity of law alumnus Roger W. Wade L'82, an endowed programmatic fund will provide annual support to engage and enhance the first-year law student advising program.
This will include programing that helps students as they enter and navigate the challenges of law school and legal career workload, professionalism, and the principles and values that face law students and lawyers. It may take the form of sessions with Lawyers Concerned for Lawyers, gatherings with judges on topics such as professionalism and ethics, mentorship opportunities with practicing lawyers, work with upper-level student mentors, academic advising sessions on professional development, experiential learning and bar exam preparation, financial literacy workshops, and sessions with career service professionals. Special consideration may be made toward initiatives that are geared toward first-generation students and those from underrepresented backgrounds. Mr. Wade has previously funded a scholarship for exemplary second-year law students. He is a principal and cofounder of G.W. & Wade, Inc., a financial advisory and wealth management firm.
"A legal education is more than just classroom learning. Mentorship and connection to the legal community are key to professional development. I wanted to make a gift to the Campaign that made those experiences available to students from Day One. I hope my example will inspire other law alumni to find a giving opportunity that speaks directly to their connection to the School of Law." - Roger W. Wade L'82
To learn more about the Campaign for Our Second Century or to make a gift, visit wne.edu/campaign.