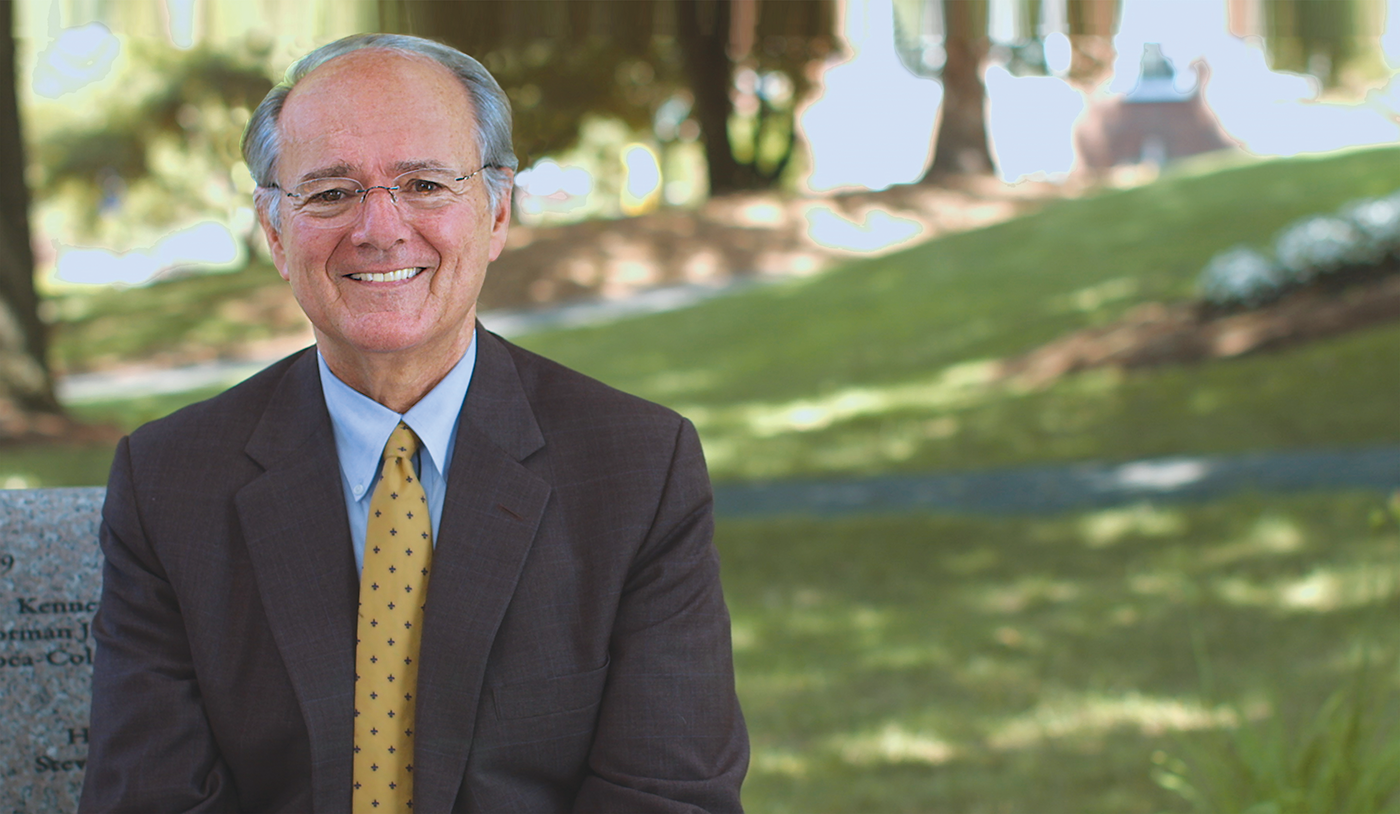 Welcome to Our Bright Future!
THROUGHOUT THE CENTENNIAL YEAR OF WESTERN NEW ENGLAND UNIVERSITY, we have been celebrating our remarkable past and crafting our bright future. The excitement and pride we feel about our first hundred years continues unabated.
It seems fitting that this—our Centennial year—ushered in the news that the University has joined the ranks of doctoral universities in the latest update to the Carnegie Classification of Institutions of Higher Education. Western New England joins the newly created Doctoral/Professional Universities category, after having been categorized among master's colleges and universities in the previous framework. This new Carnegie classification, which includes many of the nation's finest universities, is a point of pride for us and certainly another sign of the long-term growth of the University. We have consistently focused on the integration of professional and liberal learning, and the fact that we are a university categorized as Doctoral/Professional Universities further reinforces our brand.
Western New England University is now among the 9.6% of colleges and universities in the United States that are categorized as Doctoral. A total of 152 institutions fall within Carnegie's Doctoral/Professional Universities category, while another 266 institutions are classified as Doctoral/Very High Research Activity or High Research Activity.
In September, U.S. News and World Report also concurrently placed Western New England into a new category—National Universities, in its Best Colleges 2020 rankings. This category moves us from Regional to National, into the company of many of the top universities in the nation.
A new report from the career-focused website Zippia, which you will read more about in this issue, names Western New England University #5 in the nation and #1 in Massachusetts with regard to preparing graduates for the job market. This is yet another powerful endorsement of the career-readiness of our students and alumni.
These new classifications and rankings are important to positioning us as a thriving and vibrant institution despite the enormous challenges facing higher education. We will continue to meet the needs of a declining college-age population and their families who seem laser-focused on price, value, and employment outcomes.
We—all of us at Western New England University—are the source of our success. Ours is a history of diligent, thoughtful, and dynamic people—so many faculty, staff, alumni, students, trustees, and donors who are united by a singular purpose. Our Centennial tagline says it all: ONE HISTORIC CENTURY— ONE BRIGHT FUTURE.
Sincerely,

Anthony S. Caprio President