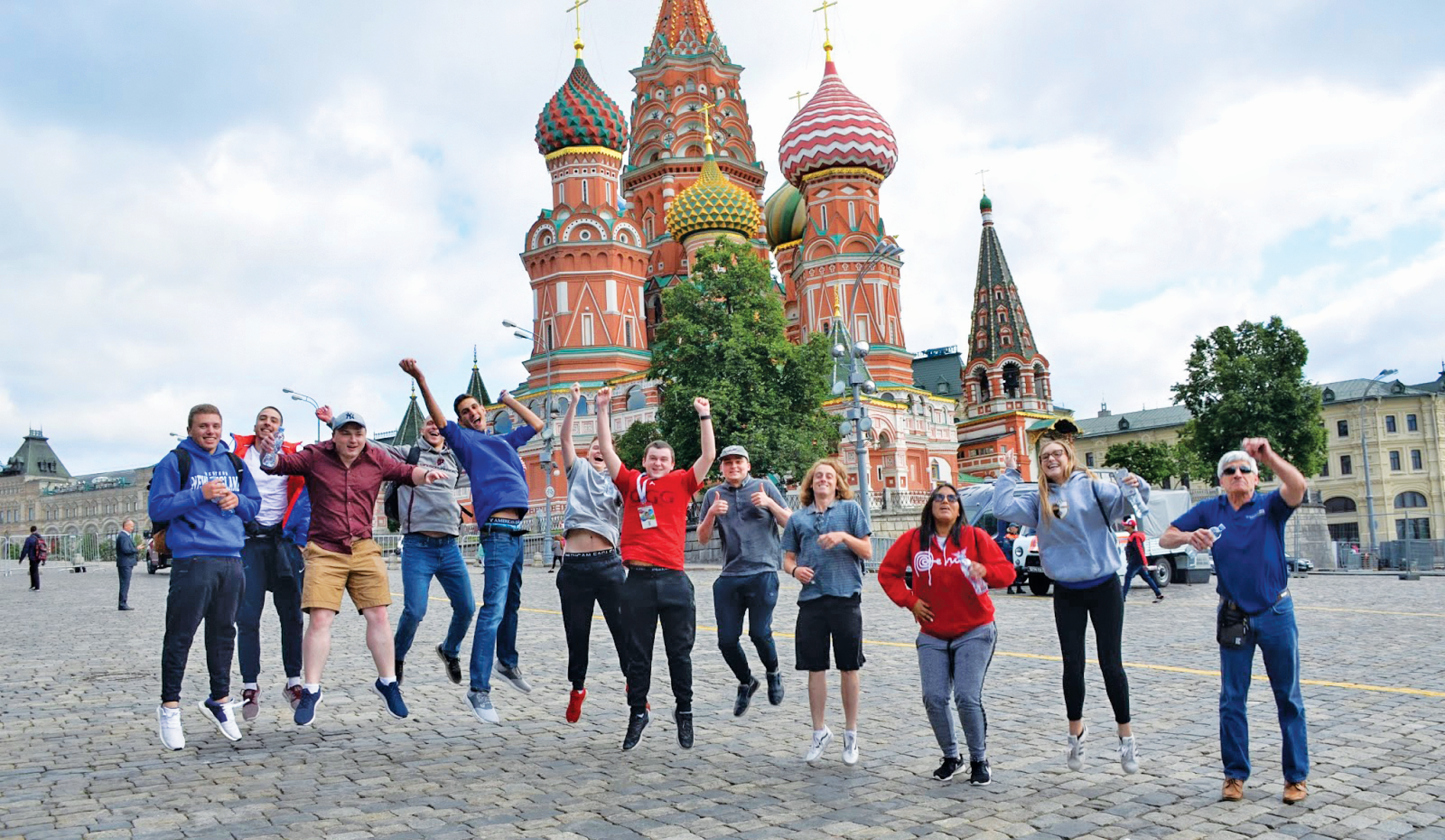 Alumni Association Grants Enhance Student Experiences
By Kenneth Stratton '19
In 2007, the Alumni Association established a program to provide grants to support initiatives that promote a positive student experience. Over the past 11 years, more than 300 grants totaling over $470,000 have been award by the Alumni Association grants program. Behind these funding decisions are alumni volunteers serving on the Grants Committee who are committed to giving back to the University.
"I hear firsthand from students who have benefited from these grants. They truly appreciate the experiences—attending conferences, hearing from world-class speakers, traveling with classmates for Alternative Spring Break, and so much more," said Kevin McKiernan G'97, Grants Committee chair. "I am proud to be a part of the alumni community and to serve the University in this way."
Funding from the grants program has made a difference in the lives of thousands of students, who are often working hard through fundraising and other requests to find the money needed to pursue their interests. Past funding has proudly supported initiatives such as the "For the Love of the Games" speaker series and trips to the FIFA World Cup and Olympic Games offered by the Center for International Sport Business (CISB).
"As director of the Center for International Sport Business, I am so grateful for the Alumni Association and its grant program," said Curt Hamakawa L'84, professor of sport management, director of the CISB, and director of the Honors program. "Their support is what enables programs like the CISB to bring high-profile and influential personalities to campus for students to listen to, learn from, and meet with to leverage their network in furtherance of their professional careers," he said.
The Alumni Association and the Grants Committee continue to proudly support and connect the global network of University students and alumni. This work is made possible by the Alumni Association's affinity programs, which include Liberty Mutual Insurance® and Amazon® Smile.
"Quite frankly, the CISB and its programs would not exist in anywhere near its current form without the longstanding partnership with—and funding support of—the Alumni Association," Hamakawa noted.
Western New England University's partnership with Liberty Mutual offers exclusive savings in quality home and auto insurance to alumni. This partnership is invaluable to supporting the Alumni Association's efforts to enhance the student experience. Call 844-799-2091 or visit libertymutual.com/wnealumni to learn more or get a free quote.
By shopping at Amazon Smile, half a percent of each purchase is donated to a charity of your choice, including Western New England University. To sign up, visit smile.amazon.com.