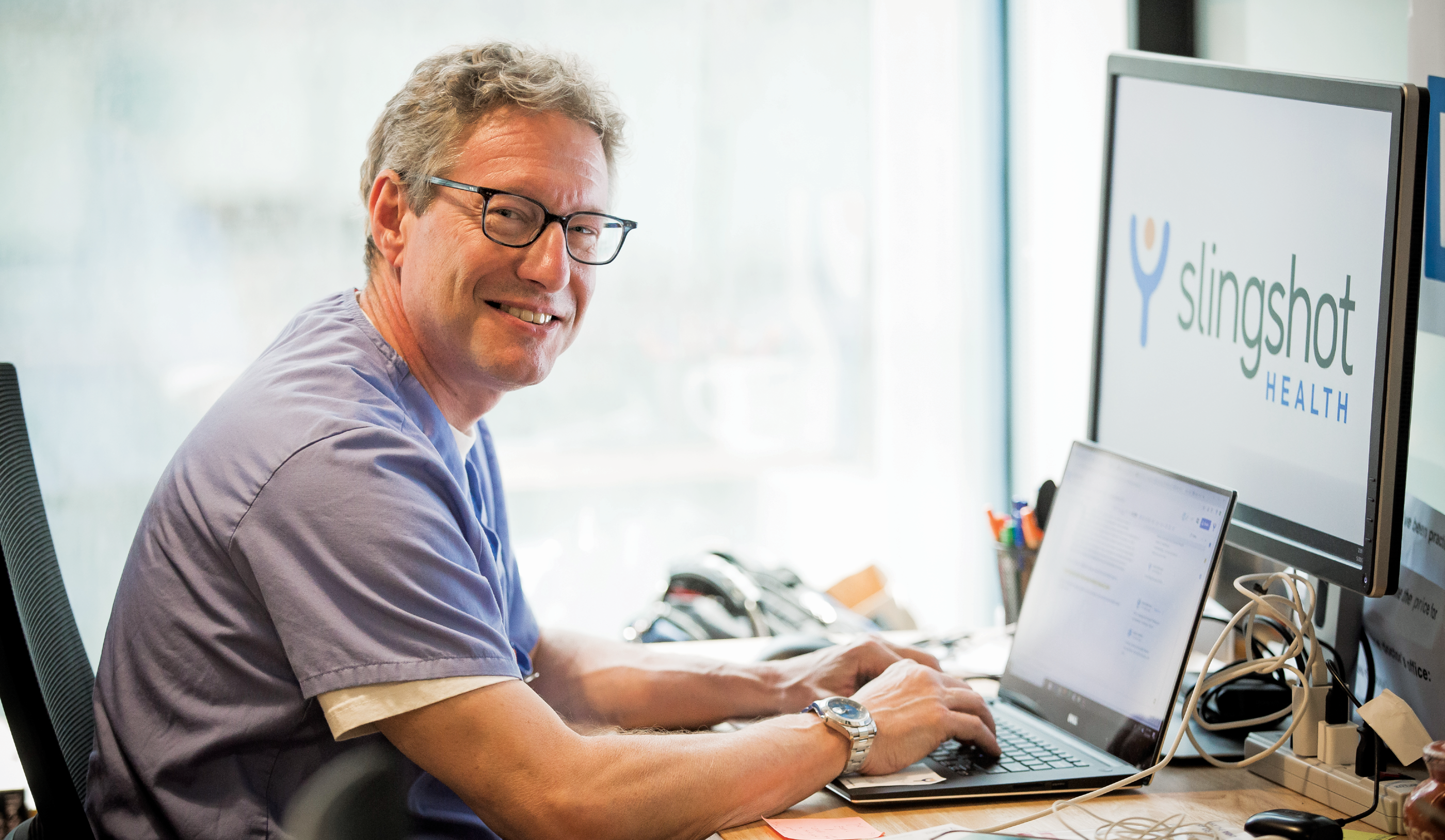 Need to See a Doctor? There's an App for That.
Dr. David Berman '80 Constructed a Dual-sided Marketplace App to Benefit Both Patients and Providers
By Alex Lyman '12/G'16
David Berman '80 (Biology) didn't intend to pursue entrepreneurship. After all, he was a practicing attending physician in internal medicine with his own medical practice. However, one dinnertime conversation with his son about the challenges of the healthcare industry sparked an idea that fit right in with his years of expertise as an M.D. What if he could create a healthcare-based marketplace that solved the problems of both patients and providers? Dr. Berman immediately jotted his idea on the back of napkin; the result was the launch of Slingshot Health, which is currently operating in Manhattan with hopes to expand.
He describes Slingshot Health as a dual-sided, unfettered marketplace in healthcare, based on the idea that the average provider has four open appointments each day which garner large net losses each year. The admin­istrative costs of collecting unpaid bills is also substantial. On the flip side, the average wait for patients to see a provider can be 24-30 days with varying costs to them. Slingshot Health is a solution to benefit both parties. Users simply note the day and time they'd like to be seen, and will be given the average cost for the service needed to use as guidance. The patient can then decide how much they'd like to pay, and a bid goes out to providers, who can accept, ignore, or counterbid the offer. Once an offer is finalized, the appointment is made.
Dr. Berman hopes for Slingshot Health to someday be the marketplace of the world, but his personal goal is for his life to always be a positive value proposition and for his legacy to last beyond his lifetime. It was his years as a Golden Bear that gave him the confidence to think big and the desire to succeed at all levels.
"Attending Western New England was transformational for me." - Dr. David Berman '80
"The school allowed me to focus on me, and I was supported by professors, teachers, and administrators who took interest in helping me along the way," he said. "My sails continued to rise higher and higher because of the stronger winds they provided, and provide today. You are born with a set of tools in your toolbox. The goal is to identify them, sharpen them, and add to the toolbox continually. The University taught me that I could do that."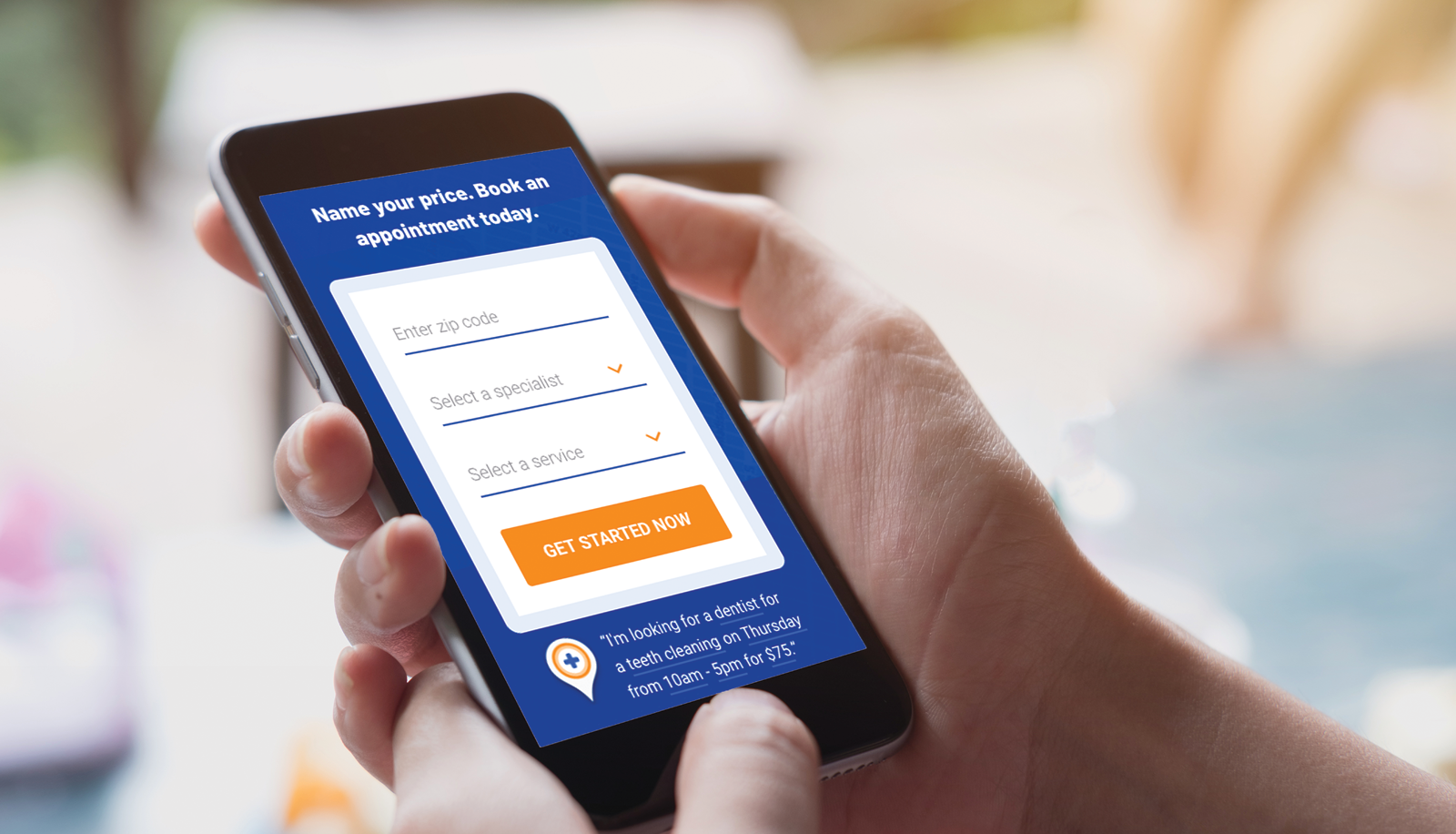 For more information about Slingshot Health, visit slingshothealth.com or follow the company on Facebook and Instagram.