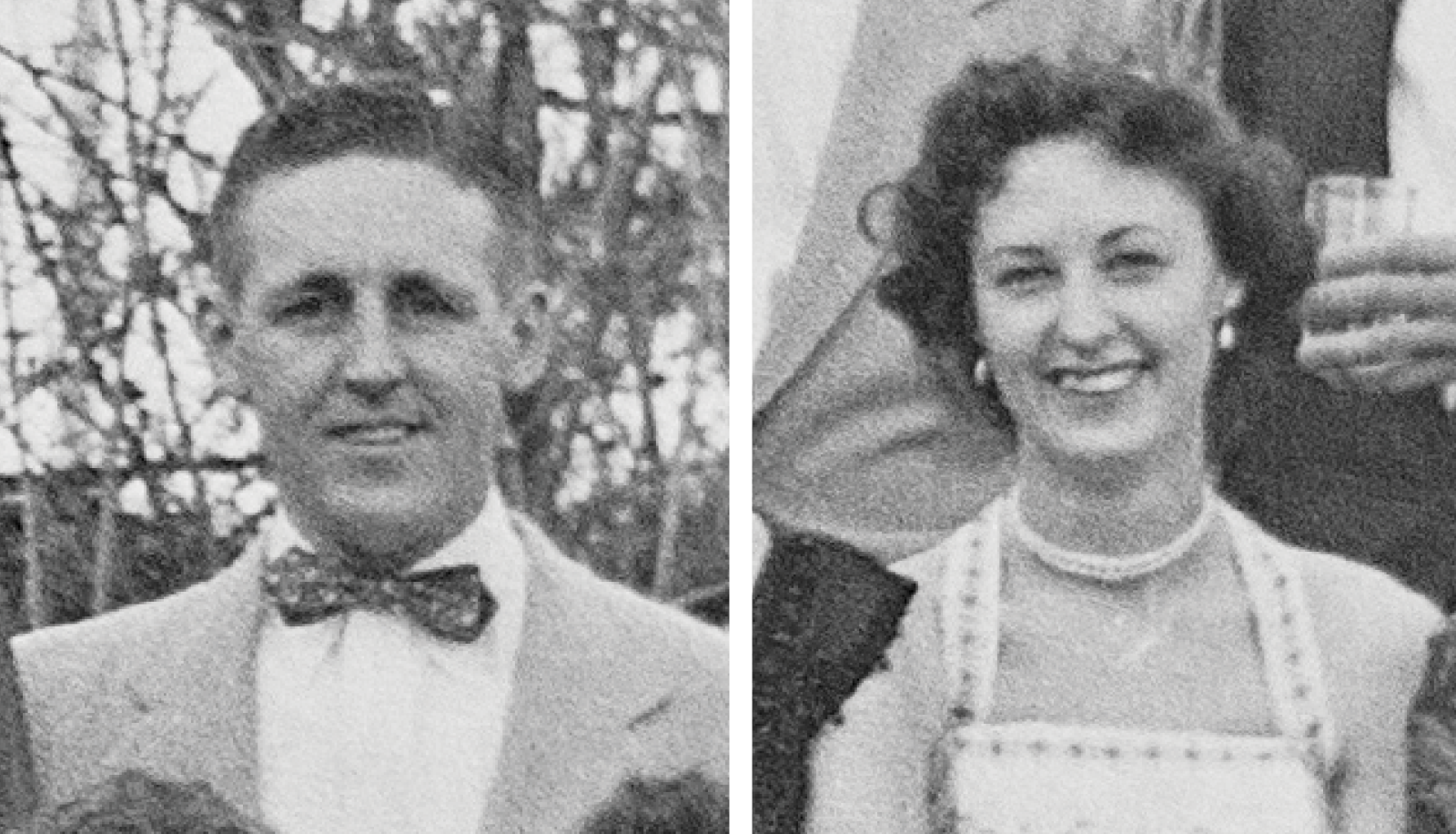 Sowing the Seeds for Success
Raymond '39/L'56 and June Lester Legacy Creates Endowed Scholarship to Support Working Law Students
By Mary McLean Orszulak G'10
During the Great Depression, J. Raymond "Ray" Lester was one of the hard working students who spent their nights studying in the University's cramped first classrooms rented from the YMCA. Like his classmates, Ray recognized that despite the tough times, an education was key to cultivating opportunity. Today, through a $3,000,000 bequest made by his beloved wife, June, at her 2016 passing, the Lester's legacy is creating similar opportunities for students like Ray.
In its first year (2019-20), $100,000 from the bequest will fund two full tuition scholarships awarded to working western Massachusetts students enrolled part-time in the Juris Doctor program. The remainder will distribute additional $10,000 awards to other students. In subsequent years, the bequest will distribute $150,000 in annual scholarships. To read more about the J. Raymond and June Lester Memorial Endowed Scholarship, visit wne.edu/scholarships.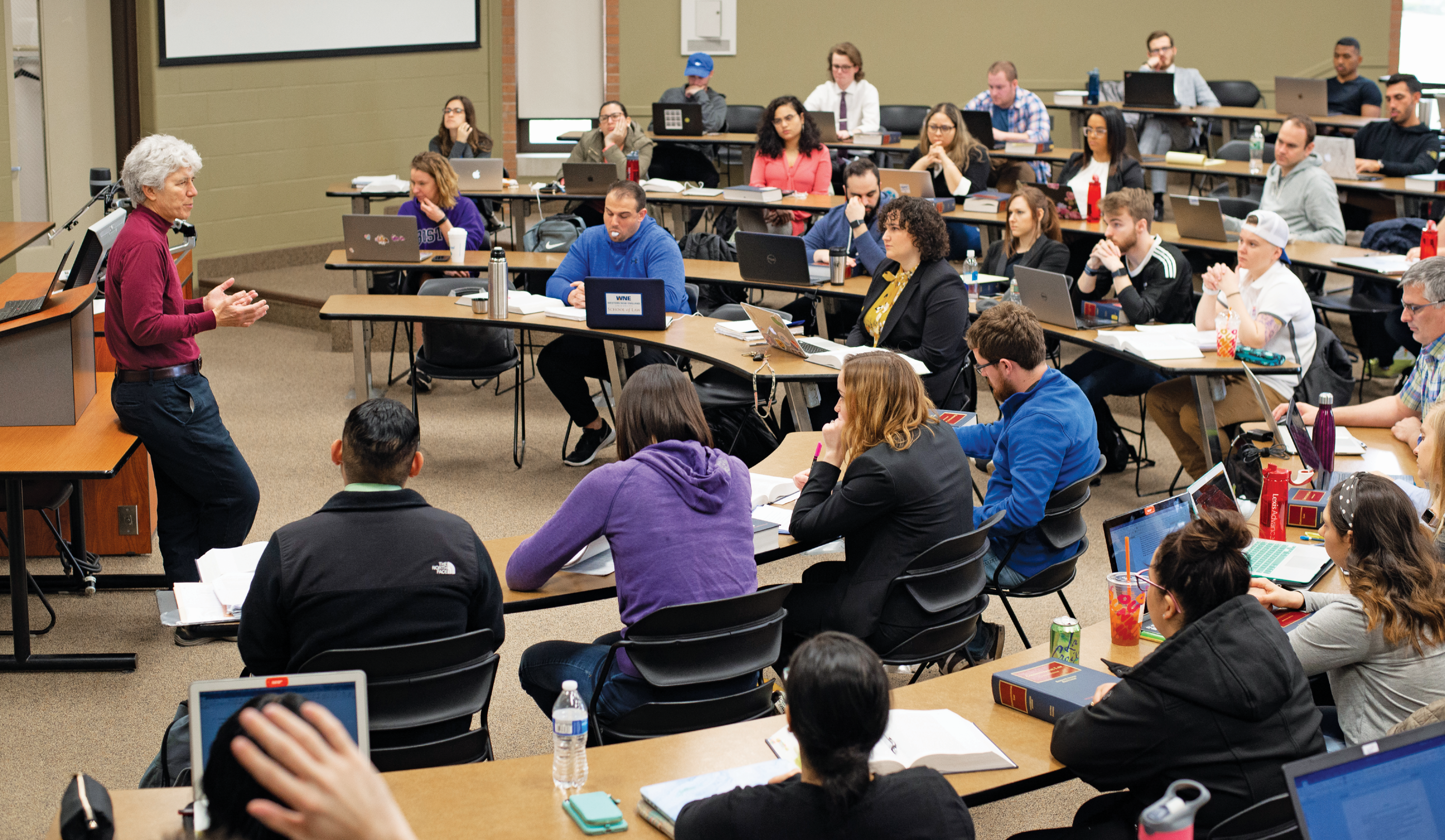 Ray's educational journey spans a pivotal time period in the evolution of the University. In 1939 the Springfield native earned his first degree in Accounting as a student of the Springfield Division of Northeastern College. He returned over a decade later to earn his law degree in 1956 from the newly minted Western New England College.
Ray was charismatic and outgoing with an entrepreneurial spirit. His law practice focused on real estate law and estate planning, but he also recognized opportunity in real estate development fueled by returning WWII veterans and their families who were eager to build lives and memories in Springfield's nascent East Forest Park neighborhood. Ray helped build homes for such families, including that of David Carlson, the son of Ray's best friend and the family attorney.
June came to Springfield from Sherbrooke, Quebec, Canada seeking her own opportunities. She became a nurse at Springfield Hospital, the precursor to Baystate Medical Center, and later for Blue Cross and Blue Shield Insurance, where she traveled to physicians' offices as a consultant.
June and Ray were athletic and active outdoors people whose social circles intertwined through their membership in the Springfield Ski Club. Eventually, the two married, sharing many happy years together until Ray's passing in 1987.
The Lesters also were itinerant travelers and Ray enjoyed sharing with friends slideshows of their many adventures set to music. One of Ray's greatest joys was tending to his garden on the couple's Allen Farm, located at the fork of Allen Street and Sumner Avenue in Springfield—not far from Western New England, the institution that had helped make his many dreams possible.
"June knew how hard Ray had worked to get through school. She really loved Ray and this scholarship was her way of honoring his memory." - Marion Waleryszak, June's longtime friend
From planting perennials in their garden that continue to flourish today, to building a cherished neighborhood, to now helping working law students achieve their own dreams, Ray and June Lester's legacy will continue to sow seeds for success for many years to come. 
To learn how you can give the gift of education, visit wne.edu/giving.