Honoring the Past. Shaping the Future.
Centennial Commencement 2019
By Mary McLean Orszulak G'10
"You are our Centennial graduates. You have been a fundamental part of our historic first century. You are the last graduates of our first 100 years," said University President Anthony S. Caprio as he welcomed graduates to the Undergraduate Ceremony. Celebrating 896 graduating students, Centennial Commencement Weekend May 18 & 19 focused on tradition, community, family, and honoring Golden Bears who have helped to make the University what it is today.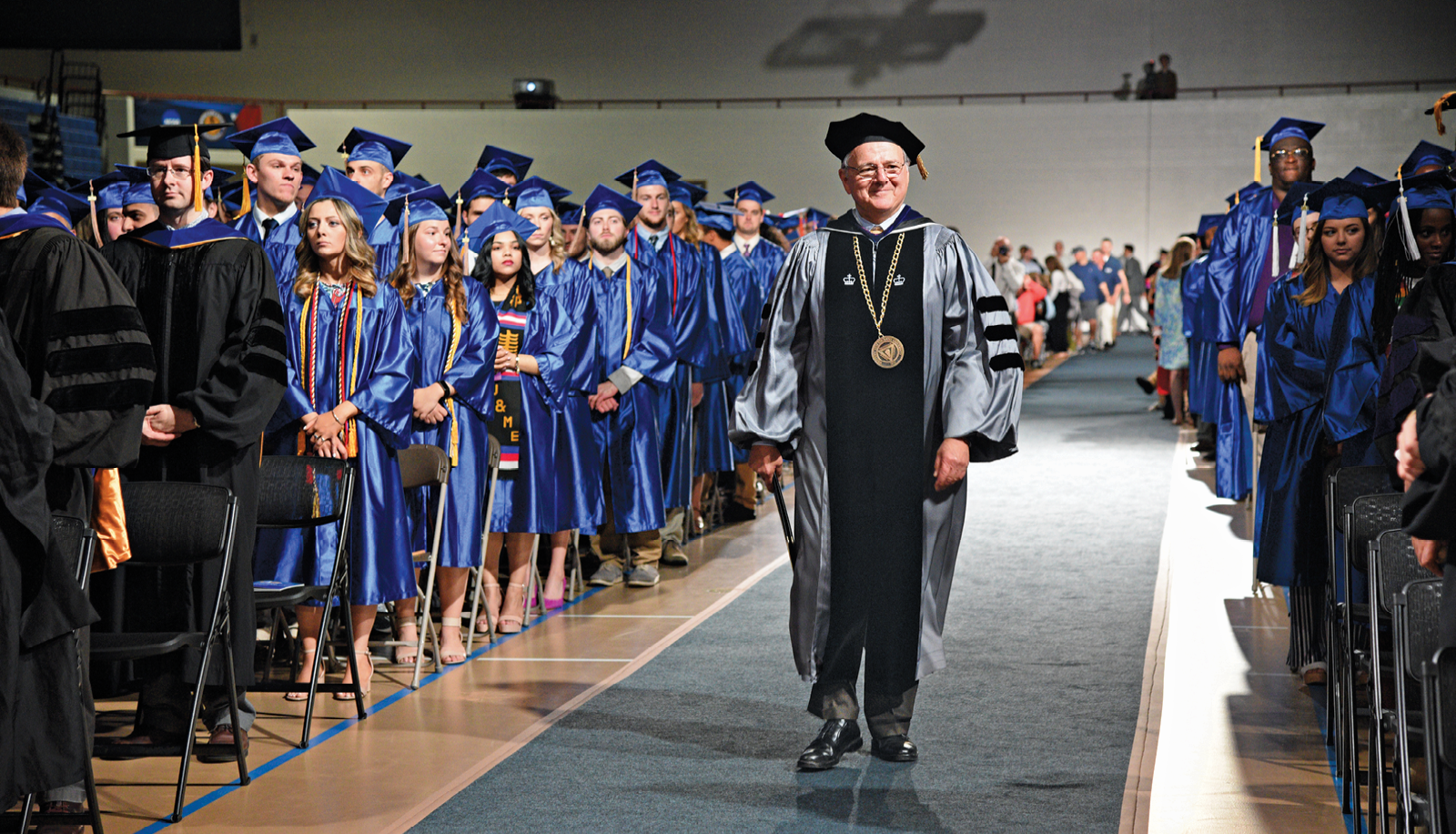 Hats Off to Undergraduates
With the Alumni Healthful Living Center awash in a kaleidoscope of colors reflective of the bold Centennial campus banners, Saturday's Undergraduate Ceremony welcomed 572 students from 18 states into the alumni fold. Prior to the University-wide event, outstanding students were recognized by their individual Colleges.
During the ceremony, Student Speaker Kenneth Stratton '19 and Chelsea L. Raleigh '19 were presented the Alumni Association Student Academic Excellence Award for highest GPA. Professor of History and Coordinator of the Arts and Sciences Global Scholars program Meri L. Clark was the recipient of the 2019 Teaching Excellence Award.
Top 5 Fields of Study for Undergraduates
Mechanical Engineering
Criminal Justice
Pharmacy Studies
Accounting
Psychology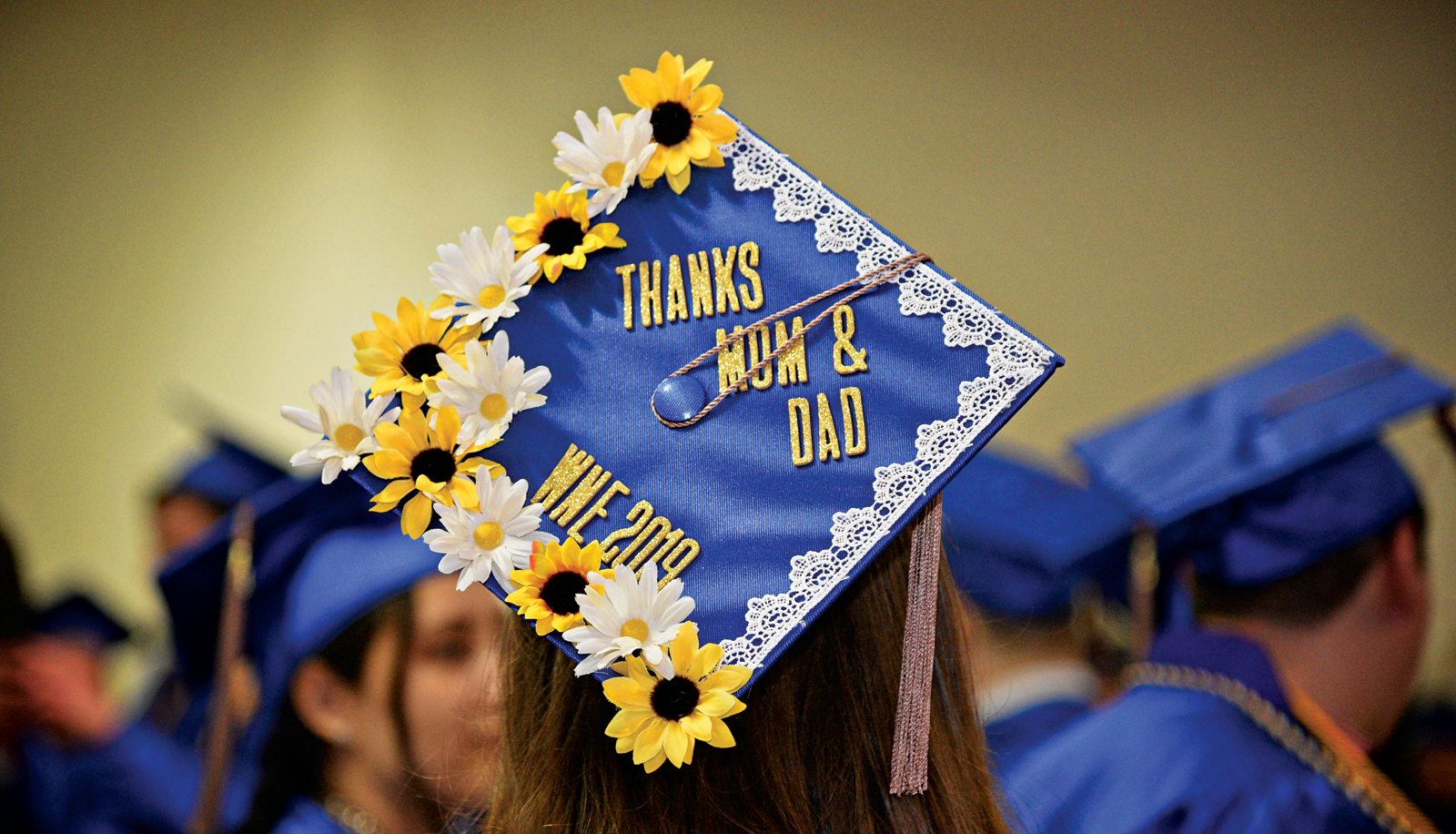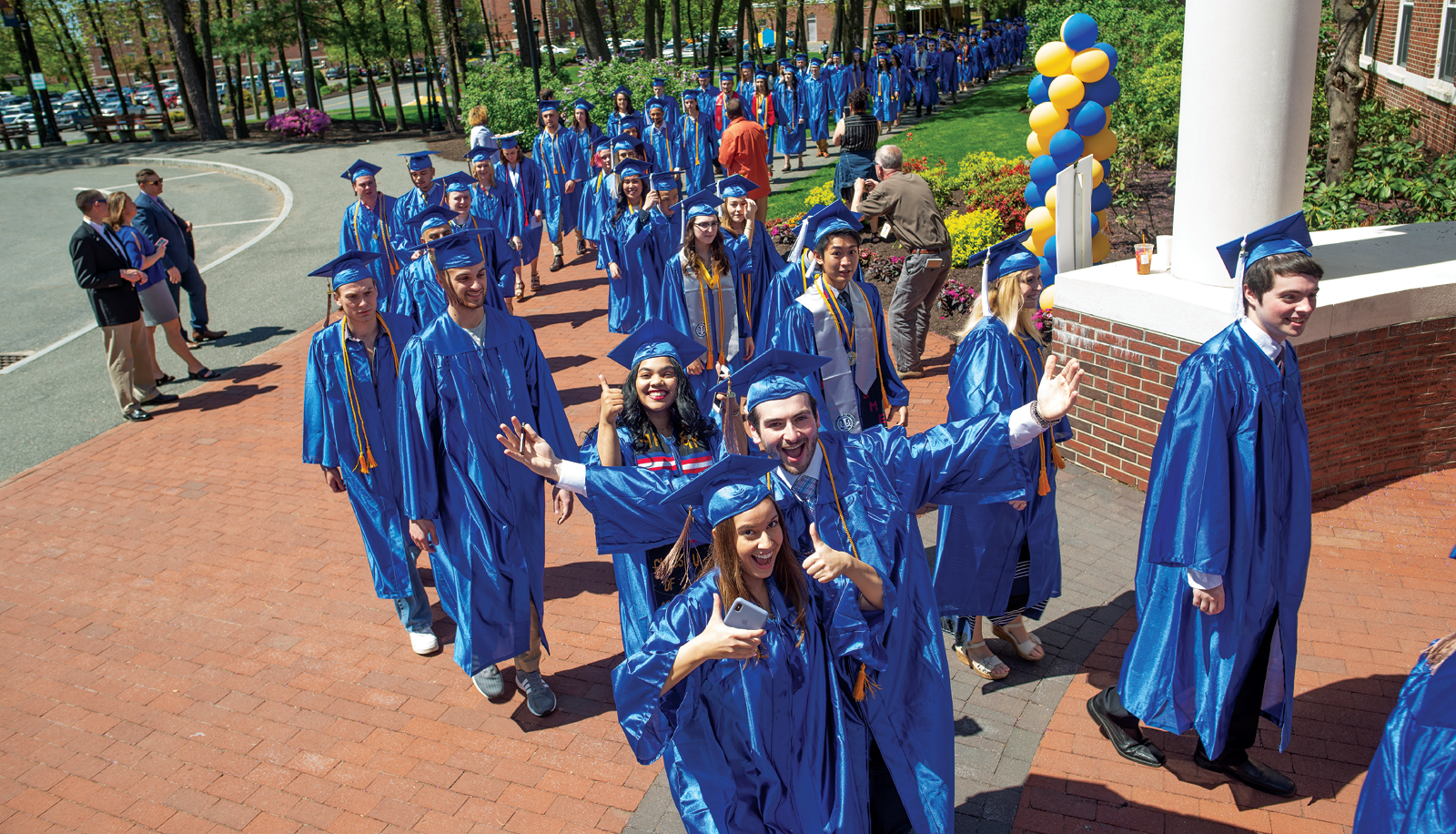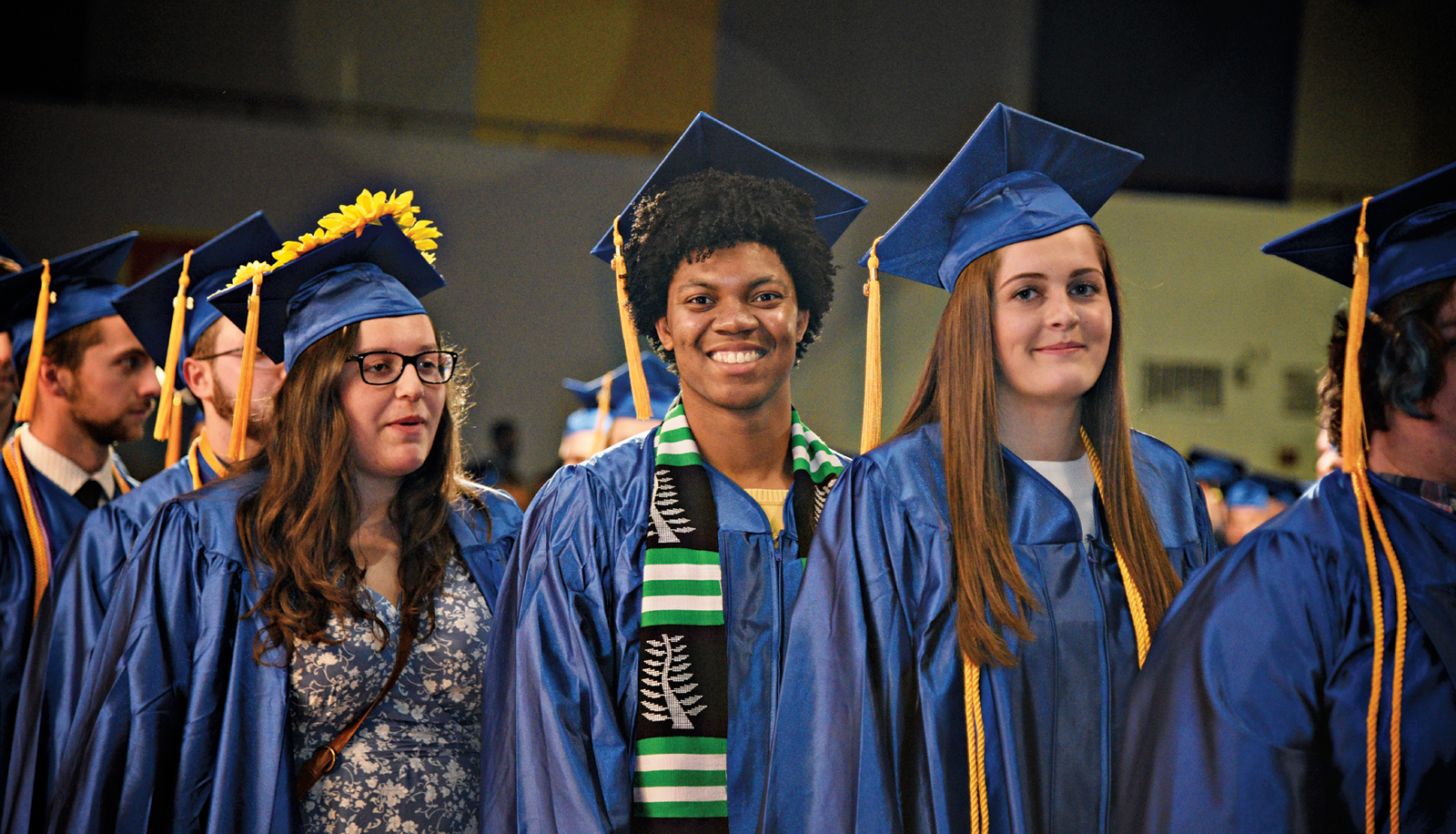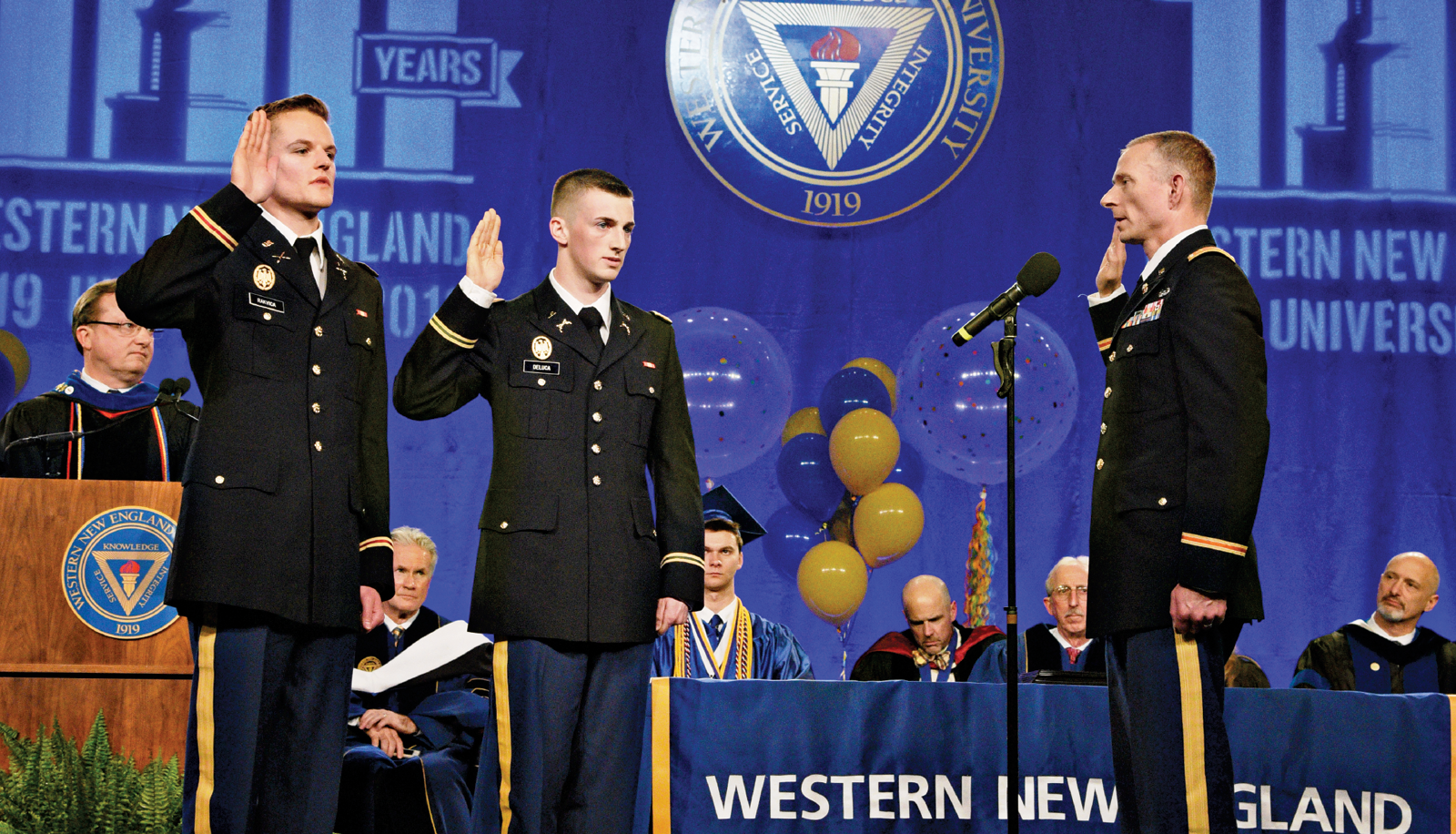 The ceremony recognized ROTC Cadet and graduating senior Henry R. Wix '19 with a posthumous Bachelor of Science in Mathematical Sciences degree. Henry passed away after suffering a brain aneurysm in March. A place was left vacant in his honor during the commissioning of ROTC officers.
"Starting now, we set out into the 'real world,' ambassadors of Western New England University, ready to help carry that Golden Bear legacy into the next one hundred years." - Kenneth Stratton '19, Student Speaker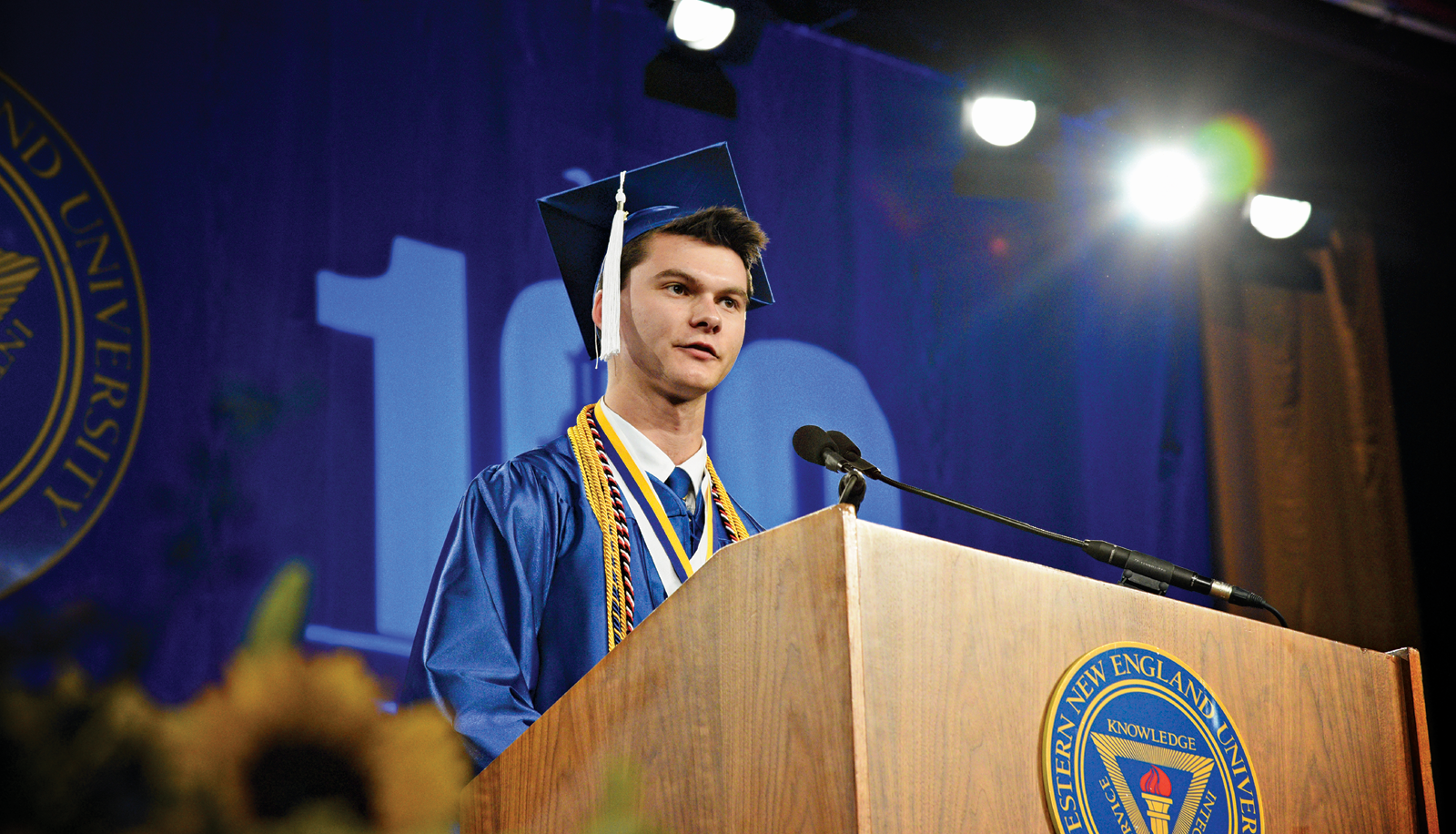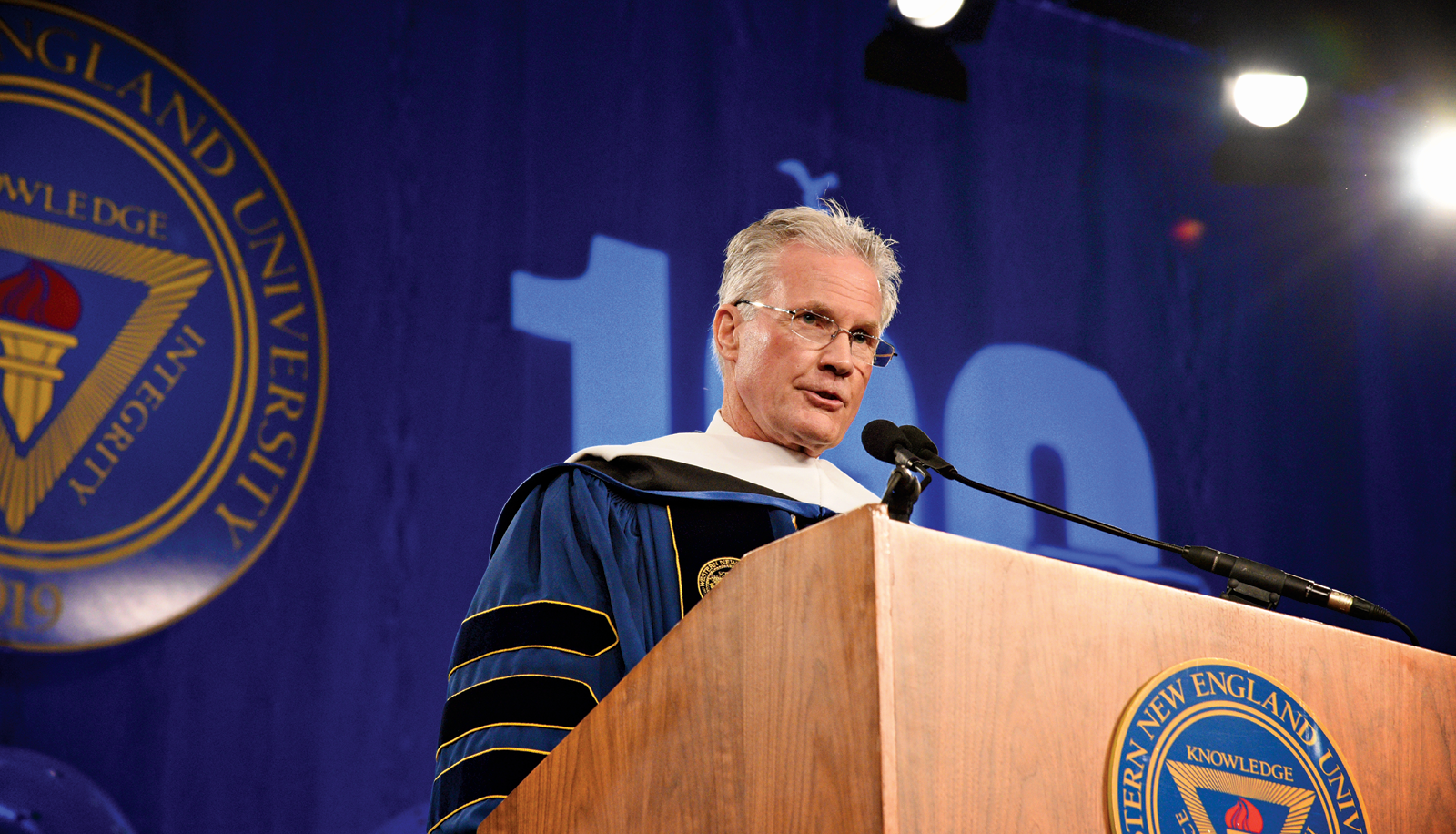 Kevin S. Delbridge '77, a distinguished alumnus, longtime trustee, and the largest individual donor in the University's history was presented with an honorary Doctor of Humane Letters degree. In a speech with hilarious references to today's influence of social media and his own generational challenges to understand it, Delbridge shared advice on attaining long-term success. "What matters is what we do, not how loud we do it," he said. "Every single event, whether positive or negative, offers you the opportunity to make it a learning experience and to show you the path forward."
Graduate Ceremony Reflects Diversity of Advanced Degrees
The Sunday ceremony awarded advanced degrees to graduates of the University's doctoral, law, pharmacy, and numerous master's programs. Family and friends, whose support was so critical to the success of these students, applauded the achievements of the 324 graduates.
President's Medallions were awarded to Dean '82 and Denise '84 Vanech, distinguished alumni who are among the University's most generous individual donors. Dean is founder, chair, and CEO of Olympus Holdings, LLC. Denise is a philanthropist, who serves on the Boards of J.W. Hulme and Marist College. In his address to graduates, Dean spoke of the importance of ethical decision-making, strong personal relationships, and a healthy work/life balance through an appreciation of art and culture.