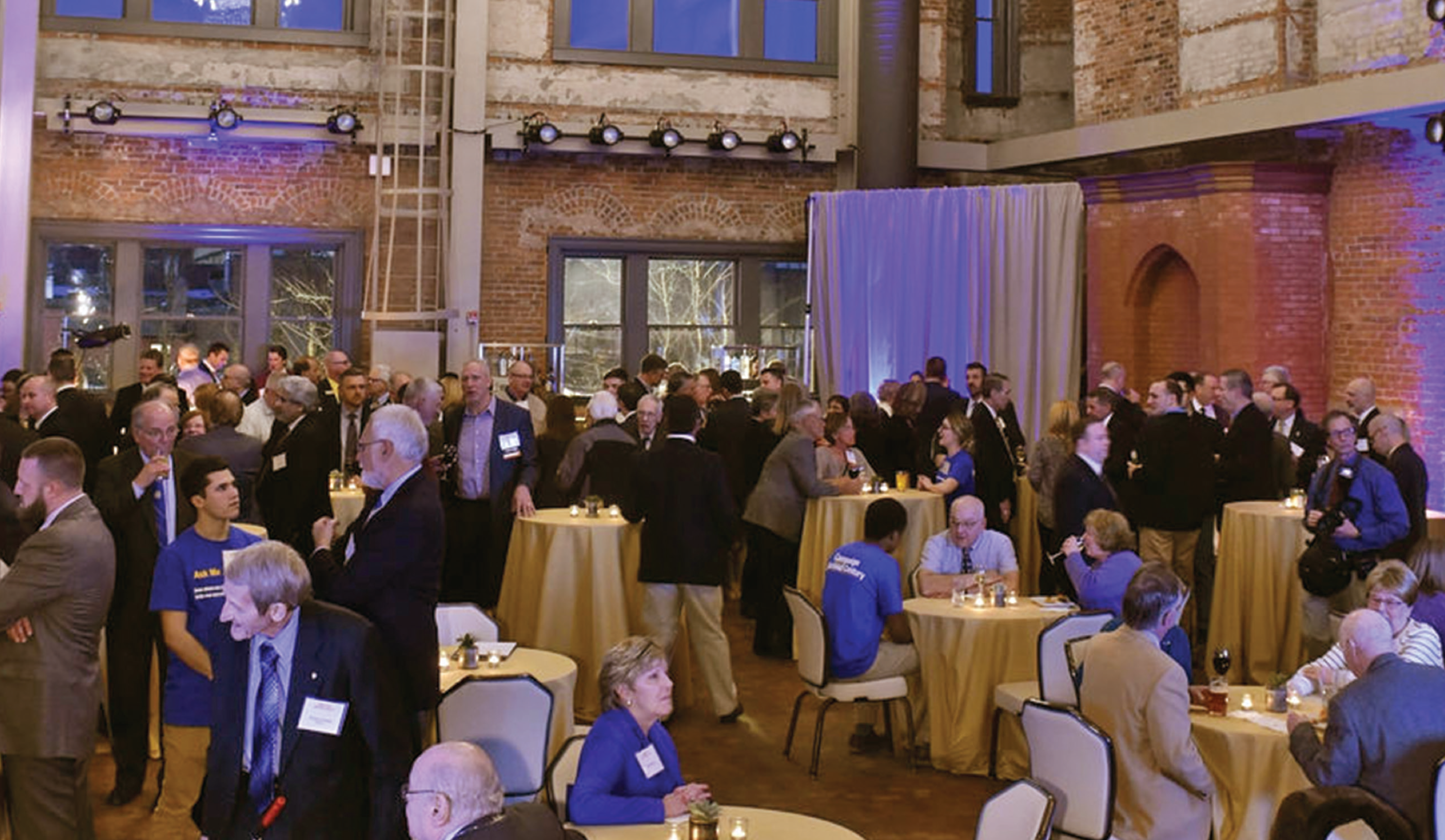 Campaign for Our Second Century
Celebrate Our History. Define Our Future.
The Campaign for Our Second Century is a collective effort of thousands of alumni, faculty, staff, students, parents, and friends who are strengthening Western New England University through their gifts. As we travel the country to gather with alumni and supporters, we hear about the transformative experience of a WNE education. Alumni speak about the valuable mentorship they received from faculty, the eye-opening service experience they were a part of, or the character-building leadership opportunity they took on.
The Campaign is an opportunity for all who have been positively impacted by a WNE education to invest in the future of this institution. To ensure that we can continue to provide students with an education that is outstanding and life-changing.
Support the Campaign for Our Second Century at wne.edu/campaign.
$35 MILLION—Invest in Our Future
Campaign Priorities and Goals
$11,500,000—Grow Scholarship Aid
Scholarship aid is an essential resource for students today. To continue to recruit and retain the most talented and deserving students, we must ensure that a Western New England University education is financially accessible now and for future generations.
$13,500,000—Build and Enhance Campus Facilities
Intellectual growth occurs both inside and outside the classroom. The new University Commons and renovations to the St. Germain Campus Center will ensure that undergraduate and graduate students have access to leading edge facilities that deliver a holistic model of student support and development.
$3,500,000—Create Impactful Opportunities for Student Life
We are called upon to be proactive, creative, and strategic in shaping an educational and cocurricular experience that prepares students for success. Expanded services from the Career Development Center will create career-ready leaders, while robust athletic offerings will provide opportunities for students to learn about teamwork, work ethic, and mentorship.
$4,500,000—Boost Academic Initiatives and Experience
Hands-on experience, real-world problem-solving, and intensive research gives today's graduates a huge head start when applying for jobs or graduate study programs. We will continue to provide a unique blend of integrated liberal and professional learning, delivered in small, personal classes.
$2,000,000—Strengthen the President's Fund for Excellence
From special initiatives to meeting pressing needs as they arise, this fund is critical to capitalizing on emerging opportunities and strengthening the academic experience.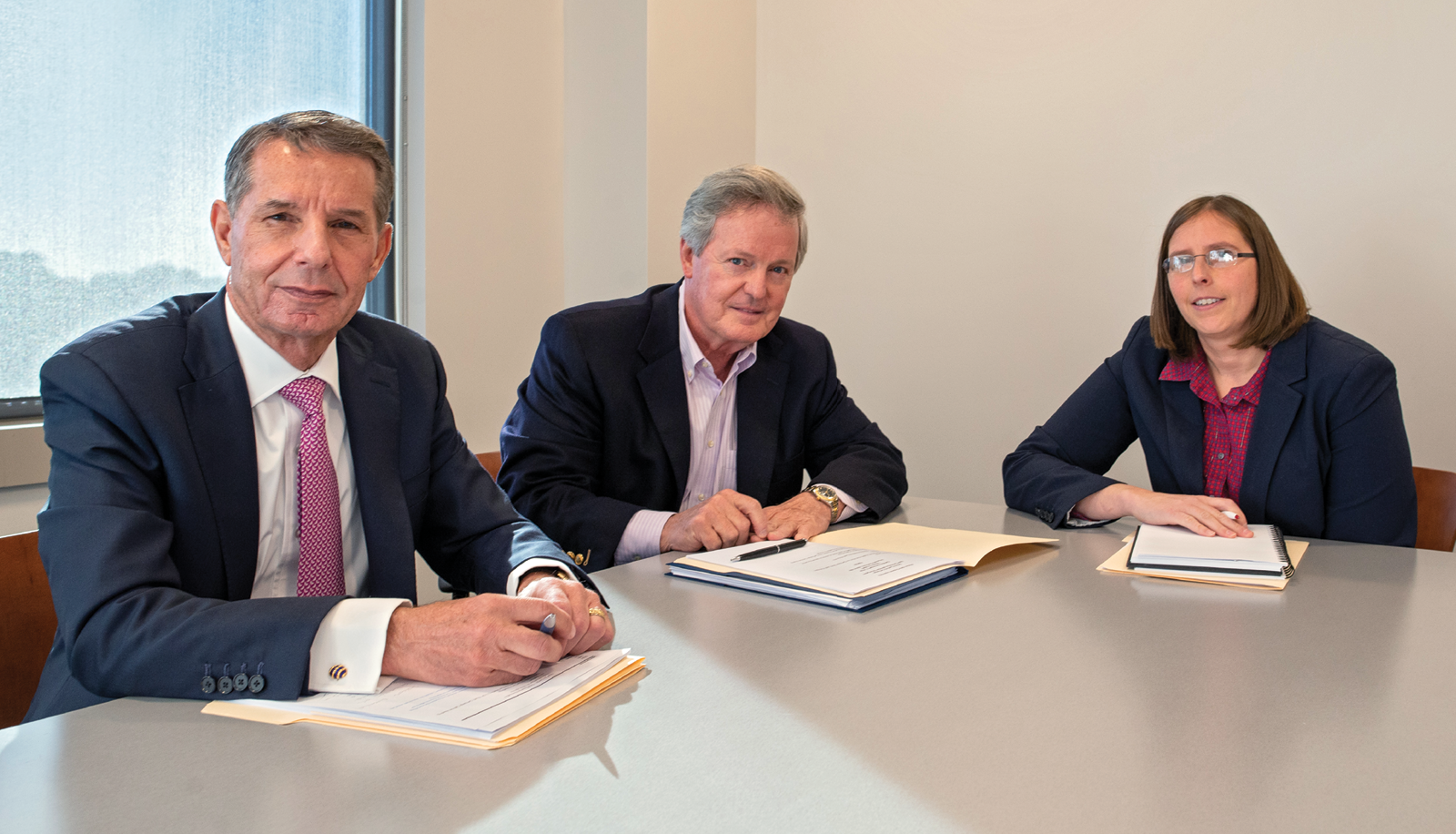 Message from the Cochairs
Throughout our Centennial year, we are celebrating the growth and transformation achieved during Western New England University's historic first century and we are looking ahead to our bright future. In January, we launched the Campaign for Our Second Century, a $35 million fundraising endeavor designed to enrich student experiences and propel us into our next century of greatness.
The number one priority of the Campaign is to increase student aid through donor-funded scholarships. Together, all of the objectives emphasize enhanced opportunities for current and future Western New England students, building on our mission to provide a rewarding and life-changing education—both academically and personally.
We invite you to learn more about the Campaign for Our Second Century. To help us reach our goal, we look to you to consider what Western New England has meant in your life—every gift of every size brings us closer to our common goal. We are grateful for all our donors and partners who help make this journey possible.


Laura Sturgis Boulé '01/G'02



John J. Brennan '71



Denis G. Gagnon G'76

Campaign Kickoff and Regional Receptions
Hundreds of alumni and friends gathered at The Armory at MGM Springfield for the Campaign Kickoff Celebration on March 5. View pictures from the event here.
Additional regional celebrations have included Coconut Creek, FL on March 19, Naples, FL on March 20, St. Petersburg, FL on March 21, New York, NY on April 16, Hartford, CT on May 1, Providence, RI on May 2, and Boston, MA on June 4. To view photos of recent events or to find an event near you, visit wne.edu/campaign.